London's theatre scene is world-renowned, with high-calibre shows and stunning historical and cultural auditoriums all over the city. This Christmas, treat your kids to a spectacular show. From magical musicals to amazing adaptations, there is a world of wonder to be lost in. 
My Neighbour Totoro (to 21 Jan)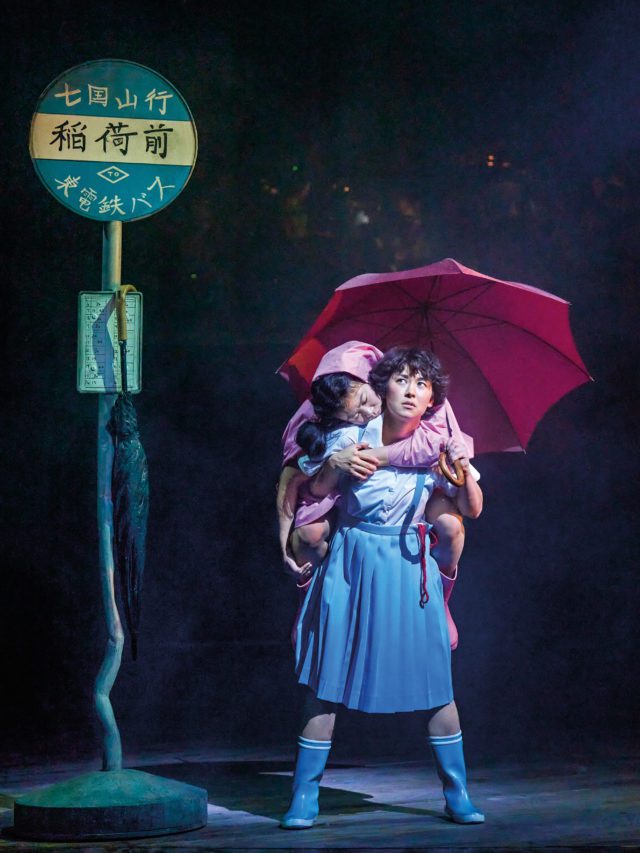 Fans of Studio Ghibli films such as Spirited Away will be familiar with the 1988 animated feature film, My Neighbour Totoro (to 21 Jan 2023) – which follows the lives of two sisters and their new neighbours as they get lost in an imaginary world of sprits, sprites and natural wonder. Now the enchanting movie has been brought to the stage at The Barbican, featuring mesmerising puppetry, beguiling costume design and music from original composer Joe Hisaishi's iconic score. www.barbican.org.uk
Matilda the Musical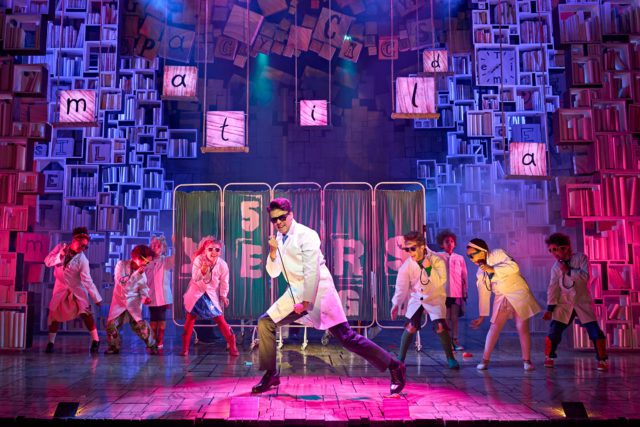 Returning to the Cambridge Theatre in Seven Dials with a brand-new cast hot off the heels of the new film adaptation, Matilda the Musical is one of those productions that's simply unmissable when visiting London. You know the story: Roald Dahl's children's classic of a young girl finding her place in the world and taking on her fearsome headmistress, Miss Trunchball. Avid bookworm Matilda and her classmates are played by a stellar cast of young actors who, along with some special effects, bring all the magic that you know and love to life in front of your very eyes. www.lwtheatres.co.uk
Jack and the Beanstalk (10 Dec-15 Jan)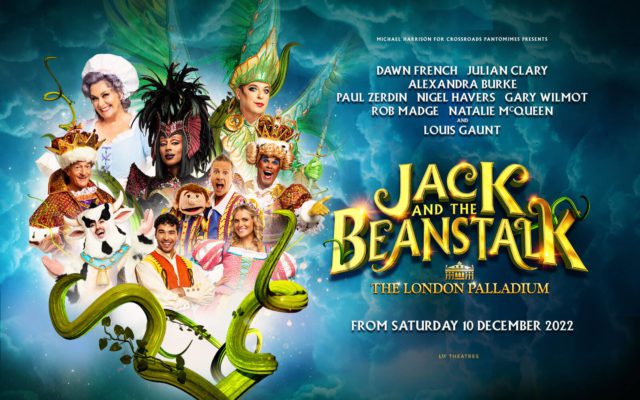 Big characters, over-the-top costumes and a lot of laughs… who doesn't love a good pantomime? A brand-new production of Jack and the Beanstalk comes to The London Palladium from 10 Dec, starring comedy stars Dawn French and Julian Clary, with Alexandra Burke making her debut. With new extravagant sets and costumes, it's non-stop fun for the kids (and adults, too). www.lwtheatres.co.uk
The Lion, The Witch and the Wardrobe (to 8 Jan)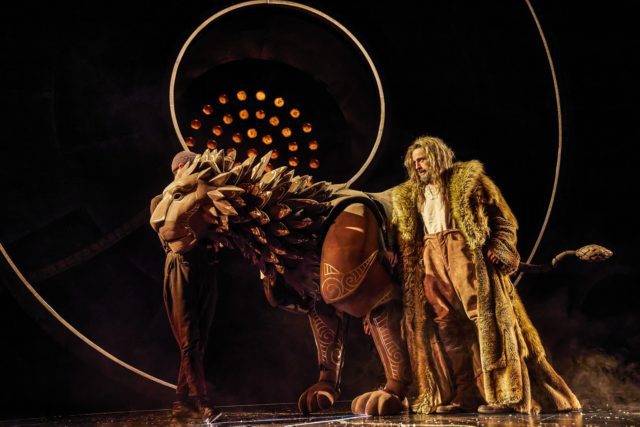 You may go on a trip down memory lane with The Lion, the Witch and the Wardrobe at the Gillian Lynne Theatre (to 8 Jan 23). Based on C.S. Lewis' famous 1950 children's book of the same name, the play follows four siblings who, having been evacuated to Inverness during World War II, discover the magical world of Narnia through a wardrobe door. Featuring ingenious sets, spectacular costumes and riveting puppetry among many other attributes, it's one for all of the family. www.lwtheatres.co.uk
Frozen the Musical (booking to June 2023)
Based on the wildly successful Disney film, the musical adaptation of Frozen (to June 2023) at the Theatre Royal Drury Lane is a fairytale that comes to life, with stunning sets and semi-digital effects creating a Scandinavian Ice Kingdom. It tells the story of Queen Elsa and her sister Anna, torn apart when Elsa flees the Kingdom to protect Anna from further danger when her unharnessed supernatural power to turns everything around her into ice and snow casts the kingdom in infinite winter. Together with some chums, she embarks on her quest to find Elsa and bring back summer, encountering many obstacles along the way.
The Lion King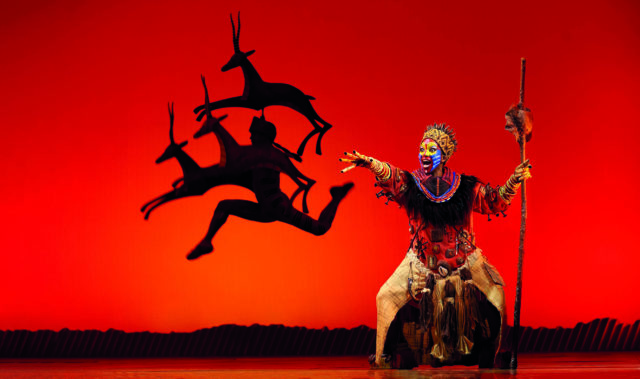 Walt Disney's long-running and multi-award-winning The Lion King at the Lyceum Theatre is a flurry of vibrancy and colour. Expect incredible costumes, stunning effects and enchanting music bringing the much-loved tale to life. It follows the story of Simba and the hurdles he has to overcome on his journey from cub to King of the Pridelands. www.thelionking.co.uk
The Snowman (19 Nov-31 Dec)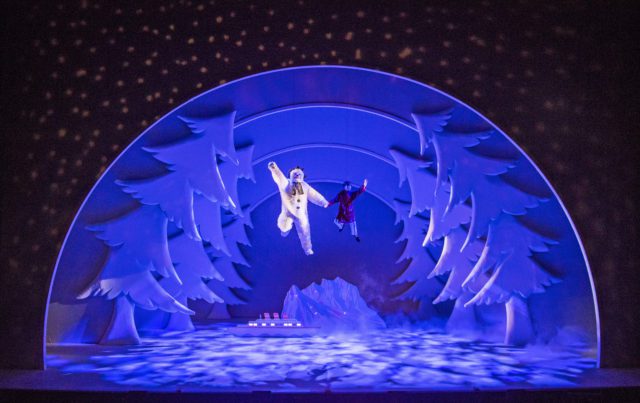 Many of us will have nostalgic memories of Raymond Briggs' poignant and magical tale about a boy's adventures with his snowman that comes to life. Now in its 25th year, the stage adaptation of The Snowman at Peacock Theatre returns (19 Nov-31 Dec). Featuring music and lyrics by Howard Blake, including the song Walking in the Air, magical lighting, beautiful design and choreography accompanied by an orchestra too. www.sadlerswells.com
Sleeping Beauty (to 15 Jan)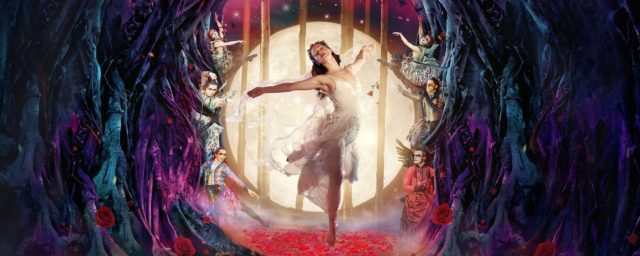 Legendary director and choreographer Matthew Bourne and New Adventure's spellbinding production of Sleeping Beauty returns to Sadler's Wells theatre (to 15 Jan), celebrating 10 years since its wildly successful premiere there. The internationally acclaimed show features a gothic world of fairies and vampires in this timeless story. Luscious sets and costumes, an incredible score and evocative lighting bring the classic tale to life. www.sadlerswells.com
Hey Duggee (14 Dec-8 Jan)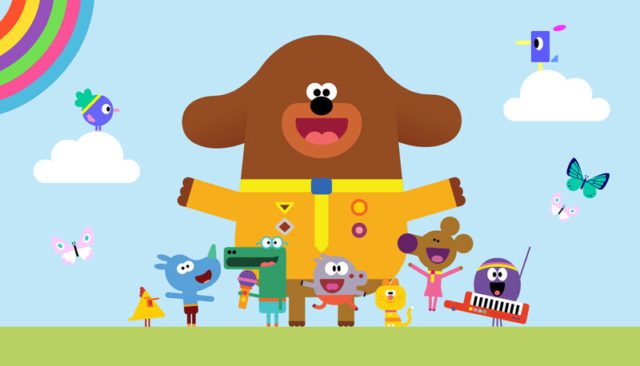 Those in possession of a TV and a toddler will be familiar with Hey Duggee, the award-winning BBC cartoon about a Scouts leader dog (Duggee) and his team of 'Squirrels'. Together, they learn how to do different activities, earning a badge for their efforts. The Southbank Centre (14 Dec-8 Jan) brings the cartoon to life through puppets, music and so many laughs. Little ones (and very likely, you) will be bursting with excitement at Hey Duggee: Theatre Live Show! www.southbankcentre.co.uk
Elf, The Musical (to 7 Jan)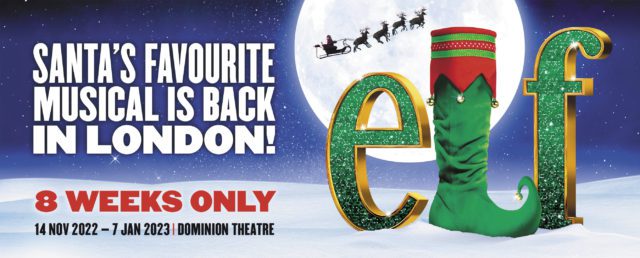 If you want some light-hearted entertainment, look no further than Elf The Musical at The Dominion Theatre (to 7 Jan). Based on the popular comedy film, it tells the story of Buddy who mistakenly crawls into Santa's bag as a baby and is raised as an elf. When the truth comes out, he goes to New York to search for his birth father, encountering some surprises along the way. www.elflondon.com
Please like, share and comment below and see if we have anything else to inspire your next visit to London.