A West End winter show, play or panto is a must at Christmas, while a visit to the theatre in the New Year is guaranteed to blast away the winter blues.
Cabaret at the Kit Kat Club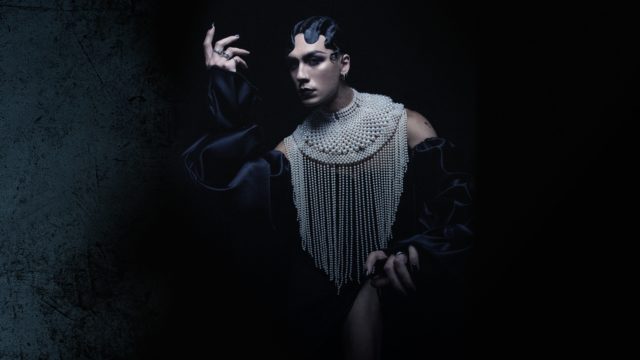 Be transported back to the twilight days of Berlin's Jazz Age in this dazzling reimagining of John Kander and Fred Ebb's flamboyant musical. Expect to hear all the classic songs, including Cabaret and Money, while admiring the glamorous, glitzy costumes. To get you into the party mood, guests are encouraged to visit the 'club' inside the Playhouse Theatre before the show starts for drinks, dining and entertainment. The production has already won seven Olivier Awards, including Best Musical Revival, and deservedly so. You'll love it. www.kitkat.club
Cirque du Soleil: KURIOS – Cabinet of Curiosities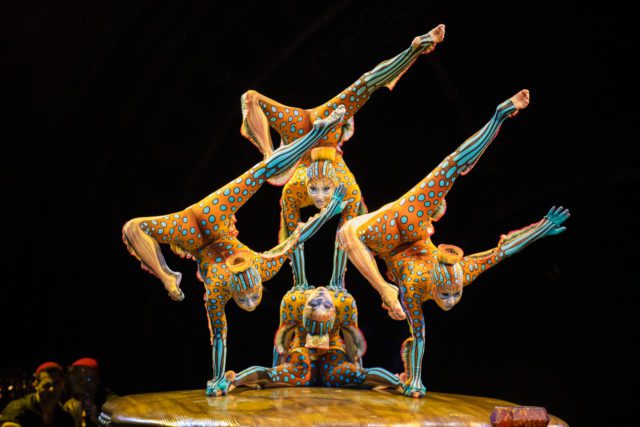 If you've never seen a Cirque du Soleil production, you must add it to your bucket list. The Canadian contemporary circus company has been both mesmerising and unnerving audiences since the 1980s. Its latest production is set to be so spectacular that the Royal Albert Hall has installed additional steelwork beneath its seats, especially for the show. This Steampunk-style extravaganza is set during the Victorian Industrial Revolution when an eccentric inventor believes that an invisible world exists within his curio cabinet. When the case's otherworldly characters step into his makeshift mechanical world, the stage of this iconic concert hall is taken over by heart-stopping acrobats, unbelievable contortionists and breathtaking talent. This European premiere will astound you, though expect to spend most of it nervously covering your eyes. 13 Jan-5 Mar. www.royalalberthall.com.
Dirty Dancing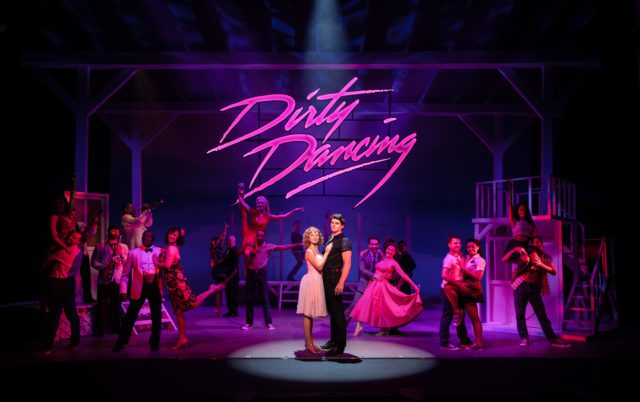 You'll have the time of your life at this musical based on the enduring 1980s romance which made stars of Patrick Swayze and Jennifer Grey. It's enjoying an extended run at the Dominion Theatre, thanks to the high demand for tickets, so you won't miss a chance to hear all the hit songs. There are 35 of them, no less, including Hungry Eyes, Dirty Dancing and, you guessed it, I've Had the Time of Your Life. To 16 Apr. www.nederlander.co.uk.
Pantomime Season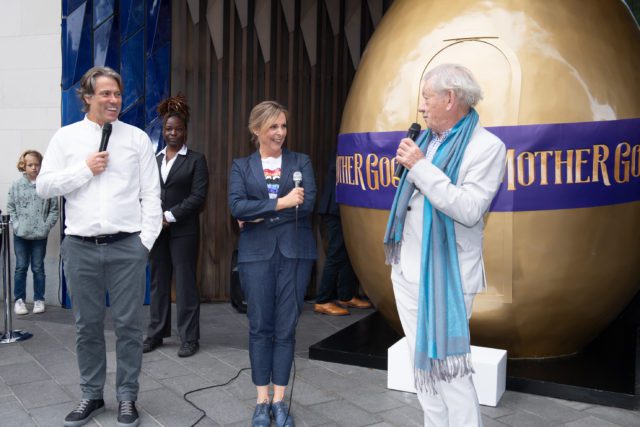 Christmas and the New Year are made even more magical with a trip to the panto (oh yes, they are!) and there are three fantastic family ones in the West End, so take your pick. Expect raucous laughs, saucy slapstick and songs at Jack and the Beanstalk at the London Palladium (to 15 Jan); its cast of celebrities includes Dawn French, Gary Wilmot, Julian Clary and Alexandra Burke, who is making her Palladium panto debut. Mother Goose is another panto classic and it's on at the Duke of York's Theatre (15 Dec-29 Jan). The classy cast includes Oscar-nominated Ian McKellen and John Bishop. If you still can't decide what to watch, Potted Panto at the Apollo on Shaftesbury Avenue (17 Dec-8 Jan) is a rollercoaster ride through seven pantos in just over an hour. If you don't know your Aladdins from your Dick Whittingtons, this will be perfect for you. www.palladiumpantomime.com; www.mothergooseshow.co.uk; www.pottedpanto.com
The Unfriend
After winning acclaim at the Chichester Festival Theatre, this hilarious and often dark comedy transfers to the Criterion Theatre. It has a cracking script by Doctor Who and Sherlock writer Steven Moffat (this is his debut play and he's set the bar high for himself) in which a couple meet and befriend an American woman they meet on holiday. To their horror, she later decides to take up their offer of meeting again and panic ensues. This razor-sharp portrait of middle-class England's awkward preoccupation with good manners stars Reece Shearsmith, Amanda Abbington and Frances Barber. Even better, it's directed by Mark Gatiss, who gave us that macabre TV gem, The League of Gentlemen. Grab a ticket while you can. 19 Jan-16 Apr. www.theunfriend.com.
Noises Off
Michael Frayn's award-winning farce is celebrating its 40th anniversary with a stint at the Phoenix Theatre after a sell-out run at The Old Vic. This play within a play follows the wince-worthy escapades of a touring theatre company as they go from a disastrous final rehearsal for their show to a catastrophic matinee. The starry cast includes Felicity Kendal, Matthew Kelly and Tracy-Ann Oberman. 19 Jan-11 Mar. www.atgtickets.com.
Mandela

This uplifting yet moving musical about Nelson Mandela's long and eventually victorious fight for liberation in South Africa has been backed by members of his family. Rousing South African rhythms are set against the story of the heroic leader's fight to end apartheid in South Africa and his hellish 27-year prison sentence on Robben Island. To 4 Feb. www.youngvic.org
Oklahoma!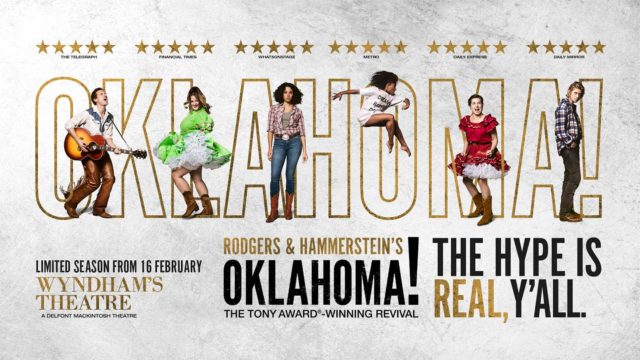 See the Tony Award-winning revival of Rodgers & Hammerstein's musical about the frontier life that shaped America; the original production first entranced Broadway 80 years ago. Now it's been brought bang up-to-date and even though the original text remains the same, the result is funnier and more provocative. It's transferring from a sold-out run at the Young Vic to Wyndham's Theatre. 16 Feb-2 Sep. www.delfontmackintosh.co.uk.
Matthew Bourne's Sleeping Beauty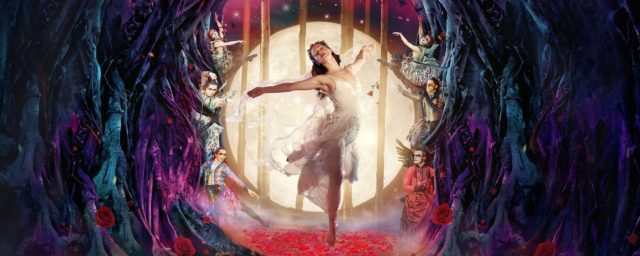 A wondrous world of magical fairies and vampires awaits you in this spellbinding love story adapted by the legendary choreographer Matthew Bourne. Now celebrating a decade since its premiere at Sadler's Wells, award-winning Sleeping Beauty has lustrous sets and costumes that add even more sparkle to the mesmerising dancing. To 15 Jan. www.sadlerswells.com.
The Snowman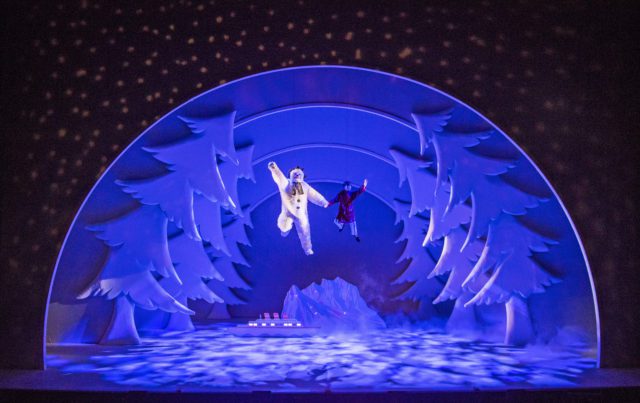 Christmas isn't Christmas if you haven't heard the refrain of Walking in the Air, whether The Snowman is on the TV or you're doing your Christmas shopping. You can hear the real thing, however, as the Peacock Theatre in Holborn brings Raymond Briggs' enduring festive story to life. It's a heart-warming tale that may bring a tear or two to your eye, but you are certain to love watching this little lad's magical adventure to the North Pole with his snowy friend. To 31 Dec. www.sadlerswells.com.
Sylvia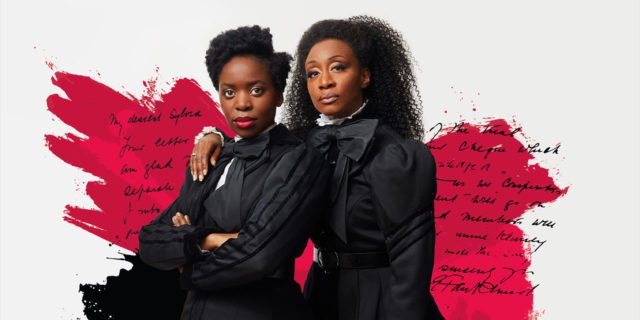 Fresh from her acclaimed role in Sister Act, Beverley Knight brings her beautiful voice to Sylvia, Kate Prince's musical celebration of Emmeline Pankhurst, the lesser-known sister at the heart of the Suffragette movement. Prince's dance company, ZooNation, is renowned for blending fierce story-making with dance, soul, funk and hip-hop music, so get down to The Old Vic for a foot-tapping piece of history. 27 Jan-1 Apr. www.oldvictheatre.com.
Lemons lemons lemons lemons lemons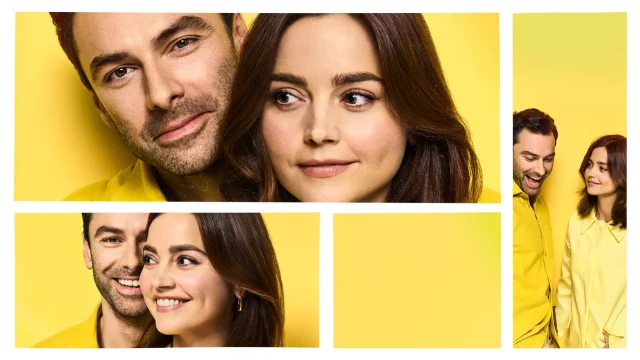 This gentle and funny rom-com about what we say, how we say it and what happens when we can't say anything is set to be a West End hit. Did you know the average person will say 123,205,750 words in their lifetime – and that's before social media? So, what happens if there's a limit? Watch Jenna Coleman and Aidan Turner star at the Harold Pinter Theatre and you may just find out. 18 Jan-18 Mar. www.lemonstheplay.co.uk.
Please like, share and comment below and see if we have anything else to inspire your next visit to London.