Borough Market is a must-see for any visitors to London, especially foodies. Find Christmas celebrations, art installations and guided tours this winter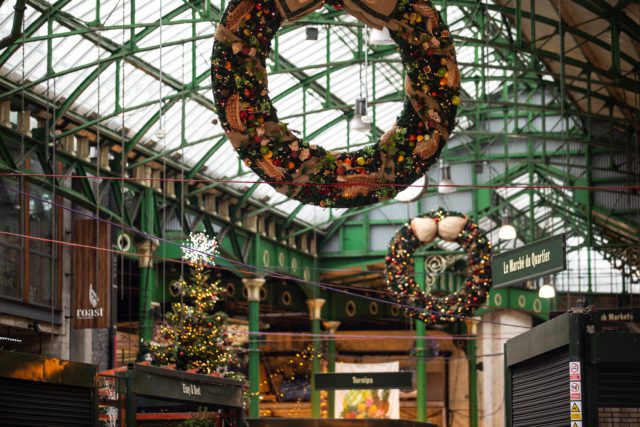 Borough Market is trading every day until Christmas Eve and offers late night shopping too, staying open until 9pm on Thursdays and Fridays. Photo: David Parry/PA Wire
Borough Market is one of London's most famous markets with more than 100 stalls selling gourmet food, such as cheeses and beautiful patisseries. Visiting this winter? There's plenty to see and do.
Bankside's Frost Fair – to 31 January
Between 1605 and 1814, the surface of the River Thames froze more than 24 times bringing all trade to a standstill. Turning catastrophe into opportunity, the people of Bankside created the Frost Fair, setting up market stalls on the ice. These strange happenings have been recreated through augmented reality installations, street art murals and other interactive displays for Bankside's Frost Fair, which is taking place throughout the area until 31 January. Borough Market is home to two of these installations.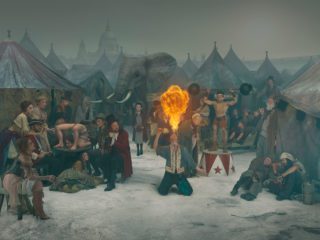 Bankside's Frost Fair © Julie Fullerton Batten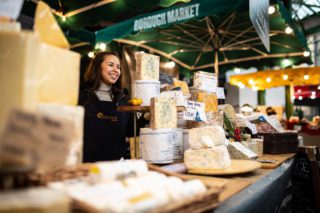 Borough Market is a foodie haven at the best of times. Photo: David Parry/PA Wire
An Evening of Cheese – 15 Dec, 6pm-9pm
Borough Market's annual Evening of Cheese is back on 15 December. Get ready for a cheese-themed shopping extravaganza led by the Market's community of cheesemongers. Enjoy tastings, seek expert advice and put together a festive cheeseboard featuring the highest quality cheeses from Britain, Ireland, France, Italy, Spain, Switzerland and the Netherlands. Some of the drinks traders will also be on hand to keep shoppers refreshed.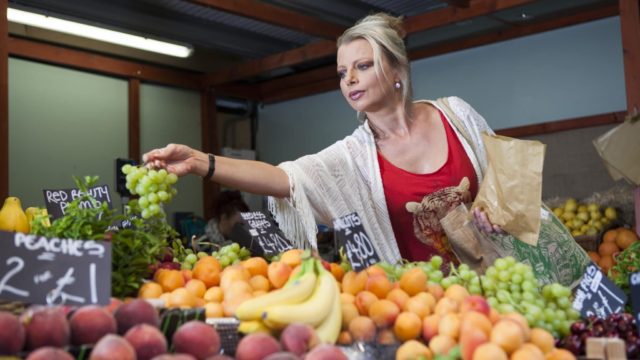 Whatever the weather, whoever you're with, there's plenty going on at Borough Market year round, not just on special occasions!
Join one of the tours available, such as A Taste of Borough Market, led by passionate cook and food writer Celia Brooks. You'll start the day with a meet and greet over drinks and pastries, before being taken on an exclusive guided tour. Celia will highlight some of the vast array of produce available, explaining where it comes from and how it's produced with plenty of tastings along the way.
There's also the private Behind-the-scenes tour which will introduce you to the people, the place, the food, the history, and the significance of the Market to the wider local area. Led by a highly knowledgeable guide from Totally Tailored, this 2½ hour tour takes in the many nooks and crannies of Borough, includes talks and tastings from traders and ends in a hidden wine warehouse with a glass of English sparkling wine.
Desperate for something to keep children entertained? With the Market Explorers series, children will discover more about the produce sold in the Market. Each booklet looks at a specific ingredient, tracing it from field to fork, and includes several delicious child-friendly recipes that they can prepare at home. Devised in collaboration with children's cooking authors and TV consultants Sally Brown and Kate Morris, the series is available online in digital form.
Please like, share and comment below and see if we have anything else to inspire your next visit to London.