Borough Market is a must-see for any visitors to London, especially foodies. Find Harvest celebrations, free theatre performances and guided tours this autumn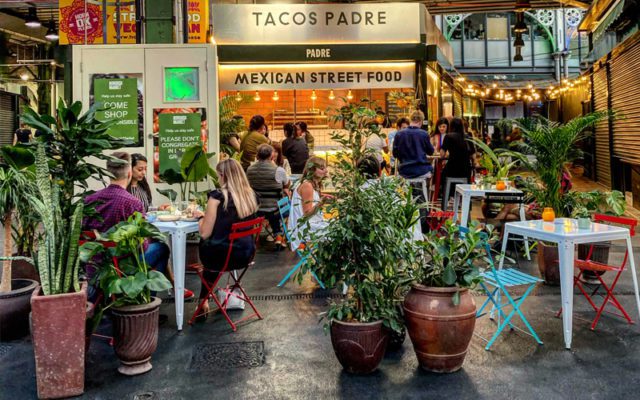 Tacos Padre's Borough Market al fresco pop-up, courtesy of Barley Communications
Borough Market is one of London's most famous markets with more than 100 stalls selling gourmet food, such as cheeses and beautiful patisseries. Visiting this October? There's plenty to see and do.
Shakespeare's Art Trail – until 30 Sep
To mark the 25th anniversary of the opening of Shakespeare's Globe, artists, arts organisations, schools and businesses have created a public art trail around the Bankside area. Each of the 25 works is based upon a Shakespeare quote, proving that even 400 years later, the Bard's words continue to excite and inspire creatives of today. See examples of photography, illustration, textiles, graphic design, sound and light-based projections, as well as street art and installations by students of Borough Academy. Two of the works can be seen within Borough Market.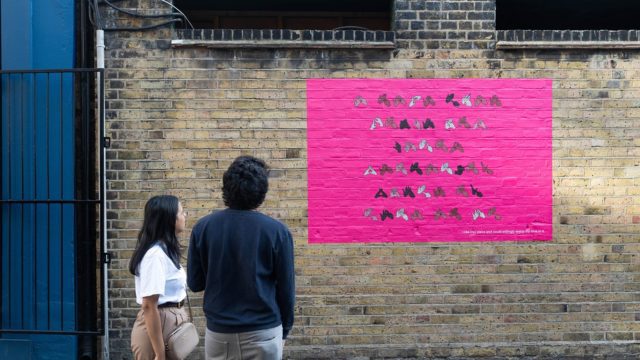 Harvest Sale – 5 Oct, 11am-1.30pm
On Wednesday 5 October (11am-1.30pm), children from schools across London will spend the day selling fruit and vegetables that they have grown from seed at school. Experiencing a day in the life of a market trader, every penny they raise will be used by The Felix Project to provide meals for vulnerable families across the capital.
As well as being taught the basics of growing produce by experienced horticulturalists, the children benefit from advice from our traders on how to be successful stallholders, from creating eye-catching displays to hygiene and customer relations. In the decade since the programme began, nearly 50,000 school children have helped to grow produce to sell at the Market, and the money raised has provided more than 30,000 meals for families in need.
Free theatre performances – 23 Oct, 12pm-3pm
The Lions Part, which was formed in Southwark by a group of actors who met while performing with the Original Shakespeare Company, has for performed at the market's annual harvest celebrations for years. October Plenty is the troupe's interpretation of some of the rich folklore and traditions of the autumn harvest, including appearances from the striking Corne Queen and Berry Man as well as free performances for children in the Story Orchard.
The market will be in full operation as usual during the day, so there will be plenty of opportunities to enjoy the seasonal produce central to the celebrations.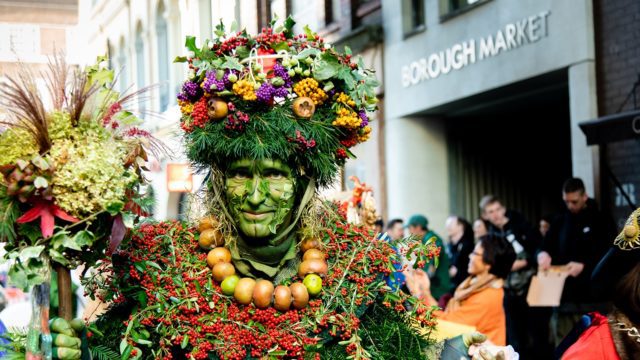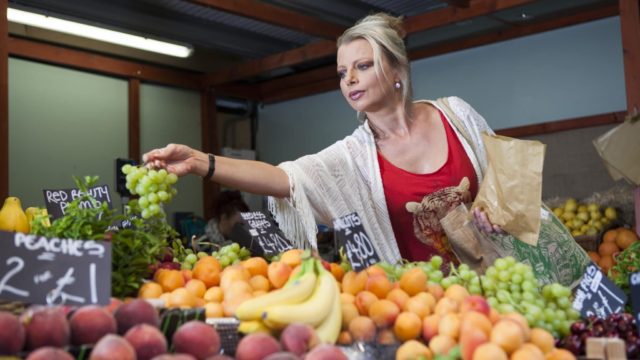 Whatever the weather, whoever you're with, there's plenty going on at Borough Market year round, not just on special occasions!
Join one of the tours available, such as A Taste of Borough Market, led by passionate cook and food writer Celia Brooks. You'll start the day with a meet and greet over drinks and pastries, before being taken on an exclusive guided tour. Celia will highlight some of the vast array of produce available, explaining where it comes from and how it's produced with plenty of tastings along the way.
There's also the private Behind-the-scenes tour which will introduce you to the people, the place, the food, the history, and the significance of the Market to the wider local area. Led by a highly knowledgeable guide from Totally Tailored, this 2½ hour tour takes in the many nooks and crannies of Borough, includes talks and tastings from traders and ends in a hidden wine warehouse with a glass of English sparkling wine.
Desperate for something to keep children entertained? With the Market Explorers series, children will discover more about the produce sold in the Market. Each booklet looks at a specific ingredient, tracing it from field to fork, and includes several delicious child-friendly recipes that they can prepare at home. Devised in collaboration with children's cooking authors and TV consultants Sally Brown and Kate Morris, the series is available online in digital form.
Please like, share and comment below and see if we have anything else to inspire your next visit to London.