Walking tours have never been so flexible thanks to Vox City Walks. Join and leave the guided tours whenever you choose. They are led by friendly local experts, whose personal knowledge of the city enhance any trip.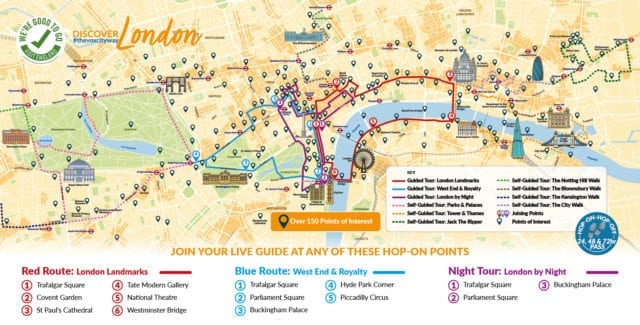 Guided Tours
London Landmarks:
Take in classic sights including Covent Garden, St Paul's Cathedral, the National Theatre and Tate Modern.
West End & Royalty:
From the elegant architecture of Parliament Square and Buckingham Palace to the big, bright lights at Piccadilly Circus.
London by Night:
Pass by the Strand, Piccadilly Circus and the incredible Westminster Abbey.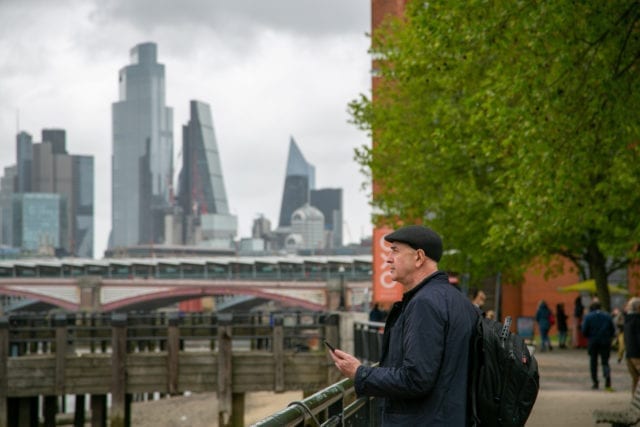 Self-Guided Tours
Also included in the price are seven self-guided tours, with multilingual audio (Available in English, Italian, French, Spanish, German & Chinese) and navigation accessible via the app. Tick off over 100 points of interest in an order and pace that suits you.
As you stroll through the streets of London, discover the fascinating culture and heritage of the iconic capital, with the multilingual audio commentary. Whether you're following one of the seven suggested walking routes, or simply exploring at your own pace, the app will identify nearby photo opportunities and Wi-Fi hotspots!
You can also navigate yourself to a specific destination, perhaps your hotel or favourite restaurant, by creating personalised pinpoints – it's your ultimate travel companion! Tours include:
Parks & Palaces
Tower & Thames
Jack The Ripper
The Notting Hill Walk
The Bloomsbury Walk
The Kensington Walk
The City Walk
Important Information
What you get:
Access to 3 guided walking routes
Access to 6 self-guided walking routes
Free Jack The Ripper self-guided walking tour
Unlimited use of Vox City Walks for the duration of your pass
Unlimited use of Vox City Guide for 7 days (including all self-guided routes)
Live Tour Commentary
Multilingual Audio Guide
Meeting points vary. Twenty-four -, 48- and 72-hour tickets are available online from £25.
Day tours depart from 10:30 – 17:50, every Saturday and Sunday. All 7 self-guided walking itineraries are accessible at any time, day or night.
You must use your own mobile device during this tour, so you have access to the Vox City app. All of the necessary instructions to get started on the app are made available to you on your voucher.