Dive into your favourite Christmas film locations in London thanks to this list of the most iconic movie sets shot in the heart of the city. So you too can run down Paddington Station or kiss Mr Darcy in your leopard underwear!
Love Actually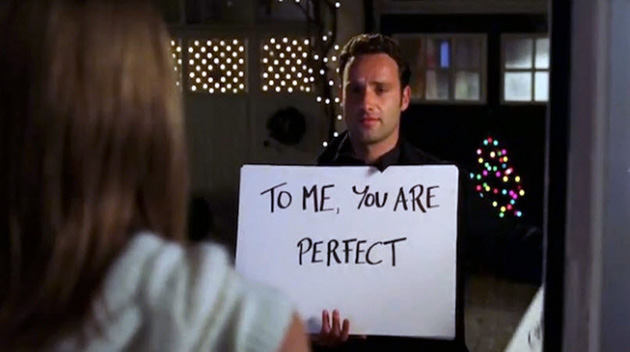 Love Actually was filmed in many areas across London, but one of the most iconic locations is where we see Keira Knightley's character open the door to her husband's house to be greeted by a secret declaration of love from his best friend. You can visit this location on one of the prettiest cobbled mews in London, just around the corner from Portobello Road. Another iconic scene is where we see Liam Neeson having a heart-to-heart with his stepson right on the Queen's Walk, which is a path on Gabriel's Wharf in South Bank. Or if you've ever wondered where exactly Natalie meant when she said she lived 'in the dodgy end of Wandsworth'? Those rows of houses are actually located along Poplar Road in Brixton!
A Christmas Carol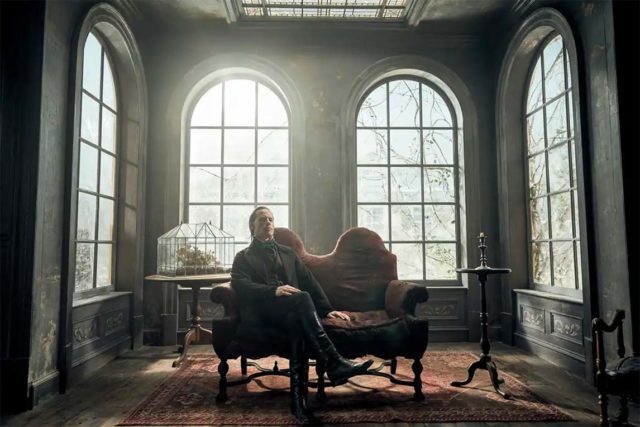 If you're a true fan of the movie you will know the screenplay has been adapted over the years. Most recently, actor Guy Pearce stepped in the shoes of Scrooge for BBC One's 2019 retelling of the Christmas classic. Rainham Hall in Havering, East London, was the setting for Scrooge's less than homely homestead in the adaptation. Built in 1729 for sea Captain and merchant, John Harle, this grade II listed property is a three-storey Georgian house owned by the National Trust. This Christmas you can take part in wreath making and mince pie baking! Other set locations you can visit include the streets of Hampstead and Camden Town where the iconic Bob Cratchit, Scrooge's loyal employee, once lived.
Bridget Jones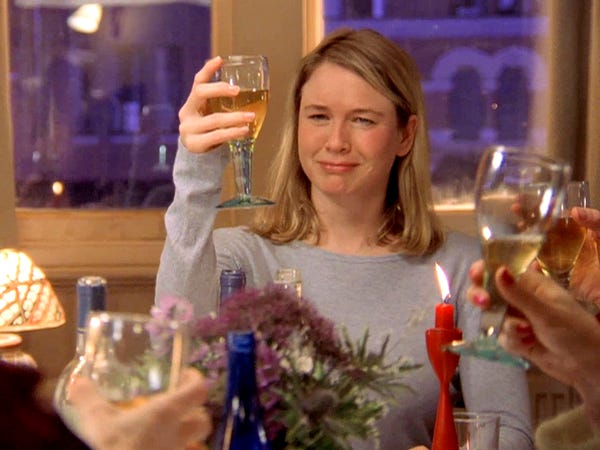 Bridget Jones is one of the most iconic rom-com trilogies based in London and you can visit all the iconic locations this winter first-hand. Take a stroll down Bedale Street in Borough to see her apartment above The Globe pub, walk across the Tower Bridge to re-enact Bridget strutting her stuff on the way to the office, or even take a walk to Shad Thames Wharf Bridges where Bridget and Mark Darcy shared their first kiss.
Last Christmas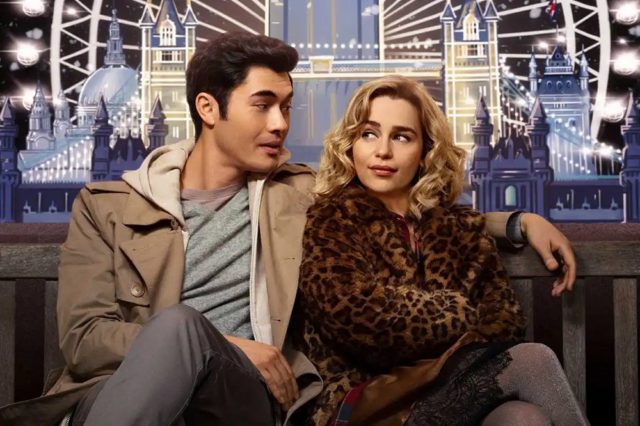 The 2019 Christmas movie, Last Christmas features a love story, iconic landmarks and a George Michael soundtrack – what more could you ask for in a Christmas film? It takes place throughout the capital in iconic locations such as St Sofia's Greek Cathedral in Bayswater, Covent Garden and Electric Avenue in Brixton. Fall in love with your very own little elf this winter by strolling the films shooting locations yourself. Take a walk down the narrowest passage in London, which is actually Brydges Place, WC2. The green area where Kate and Tom meet is Phoenix Garden, Covent Garden.
About a Boy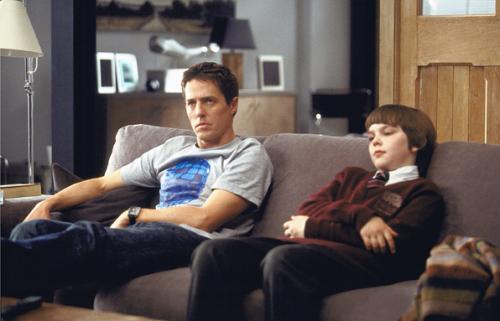 Ever wanted to know where Will's (played by Hugh Grant) super sterile, hi-tech, island apartment was? St James Walk in Clerkenwell is the spot directors Chris Weitz and Paul Weitz filmed in About a Boy in 2002. Indulge yourself at Comptoir Gascon down Charterhouse Street and eat at Club Gascon or Cellar Gascon at 57 West Smithfield. Interestingly, the next door is where Grant famously didn't get married in the classic, Four Weddings And A Funeral.
Paddington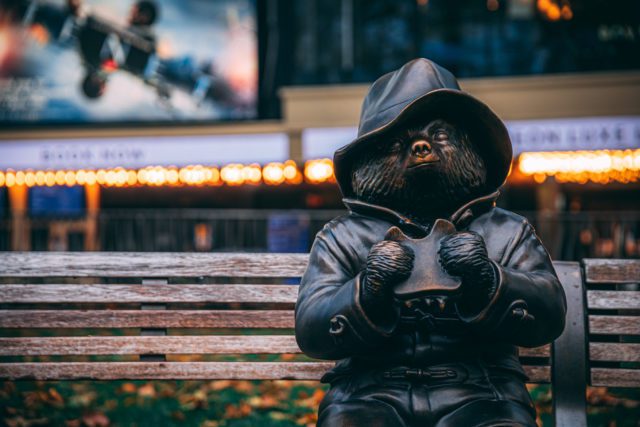 Explore the many iconic London landmarks featured in the festive classic, Paddington, with your family this winter. Check out the Paddington Bear statue at Paddington Station or in Leicester Square. You can also walk past the home of the Brown family at Chalcot Crescent, Primrose Hill – its multi-coloured terrace townhouses are instantly recognisable.
Harry Potter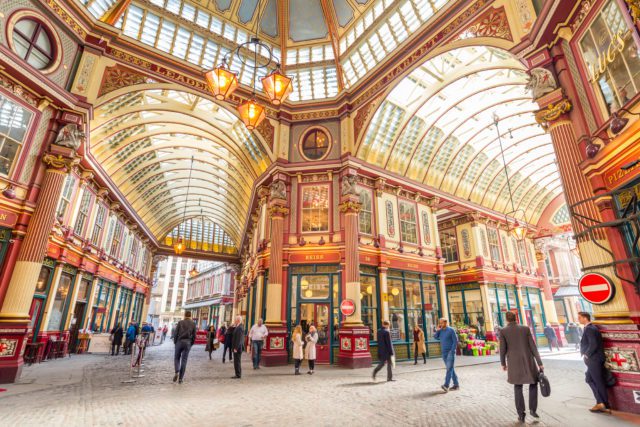 You can always count on one of the many Harry Potter movies to be playing during the Christmas period. If you're not able to visit the sets at Warner Bros Studio Tour in Watford, you can walk the sets yourself throughout the city. Kings Cross station has a designated Platform 9 ¾ photo opportunity perfect for you to re-enact boarding the Hogwarts Express. Or you can also walk across the Millennium Bridge and pretend you're fighting off the Death Eaters that destroyed the bridge during their rampage in the opening scene of Half-Blood Prince. Don't forget Leadenhall Market – the beautiful Victorian market features repeatedly in the film series as Diagon Alley. Discover more of Harry Potter's London here.
Please like, share and comment below and see if we have anything else to inspire your next visit to London.