Dive into the frosty, festive and fantastical world of Harry Potter in London from Friday 12 November until Sunday 16 January 2022. Hogwarts in the Snow is back and bigger than ever before…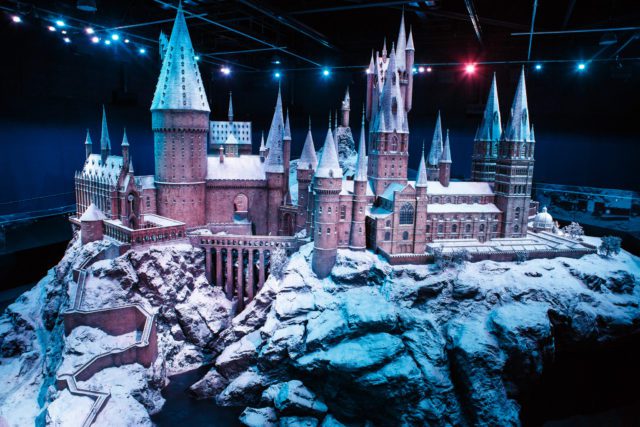 You are invited to get into the festive spirit as Warner Bros. Studio Tour London's annual Hogwarts in the Snow feature returns! For the very first time, you will be able to explore another of your favourite sets in the snow…
Brand new for 2021, layers of filmmaking snow covers the trees and woodland in the Forbidden Forest. A festive makeover like no other. The cobbled stones and magical shop fronts of Diagon Alley, Hagrid's Hut and the Hogwarts castle model have an extra sprinkling of magic too.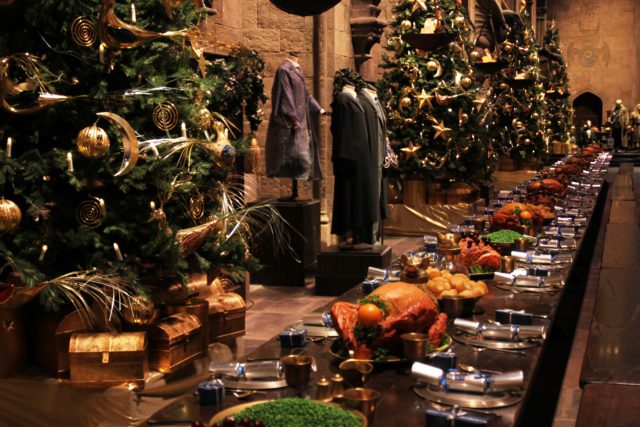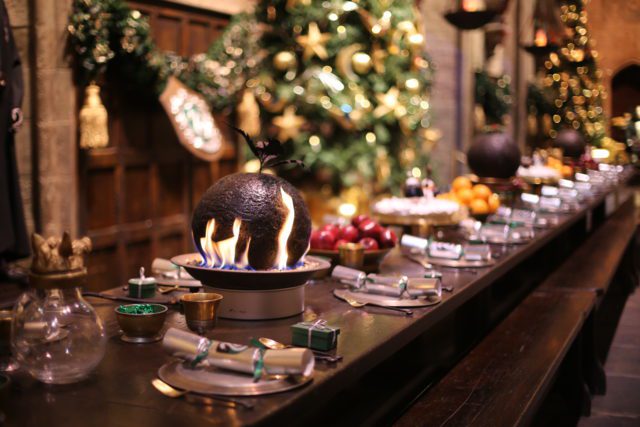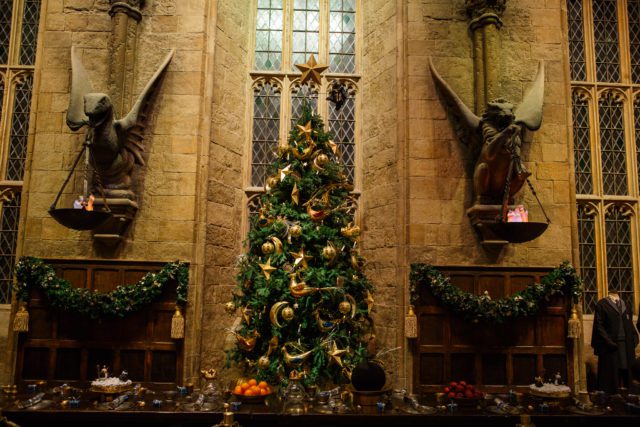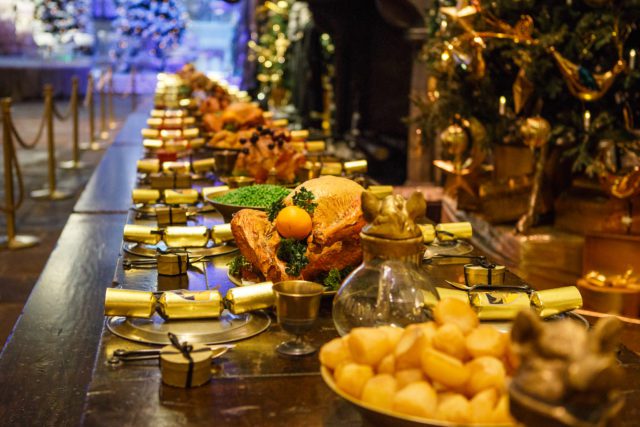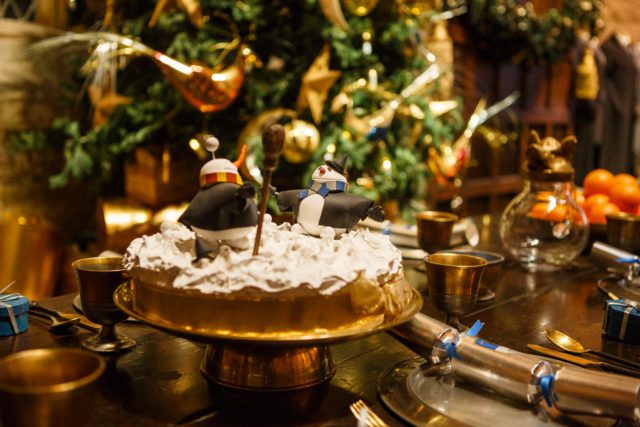 Once again, wreaths, garlands and trees topped with witches on miniature broomsticks cover the enchanting Great Hall. The long dining tables will be dressed as they were for the seasonal feast in Harry Potter and the Philosopher's Stone. Complete with SFX flaming Christmas puddings and props of the mouth-watering roast turkeys and hams are a sight to behold.
Hogwarts in the Snow will run from Friday 12th November – Sunday 16th January 2022. Find out more.
Also on this Christmas…
Harry Potter and the Philosopher's Stone screenings in the Great Hall (19-22 Nov)
Relive the magic where it all began. You're invited to take a seat in the Great Hall of Hogwarts for a showing of Harry Potter and the Philosopher's Stone, 20 years after its release.
Explore the authentic sets, props and costumes and stop for a refreshing Butterbeer. Then return to the festively decorated Great Hall after-hours. Take a seat on a house-themed bean bag to enjoy the film with a drink and a snack from the Honeydukes trolley. Find out more.
Dinner in the Great Hall (13-15 Dec)
Dine as the students of Hogwarts did. Each night, you're invited for a drinks reception under the imposing Dragon in the Studio Tour's lobby. Next, go through to the magnificent Great Hall for a mouth-watering two-course seated dinner.
Explore the depths of the Studio Tour exclusively after hours and marvel at the original sets whilst enjoying a dessert bowl and the wizard's drink of choice, Butterbeer!
Finally, dance the night away at the disco by the Hogwarts Express on Platform 9¾ before heading to the shop to select a wand of your choice to take home. Find out more.
Please like, share and comment below and see if we have anything else to inspire your next visit to London.