Visit the Royal Botanic Gardens, Kew, one of London's most famous World Heritage Sites and world-leading botanic gardens, to discover the science and conservation work.
Better known as Kew Gardens, this botanical research centre and World Heritage Site contains plants from across the globe, with Victorian tropical greenhouses including the Temperate House – the world's largest Victorian glasshouse. Enjoy the views from the treetop walkway.
As summer draws to a close and makes way for the new season, so too does the programme of events at the Royal Botanic Gardens, Kew.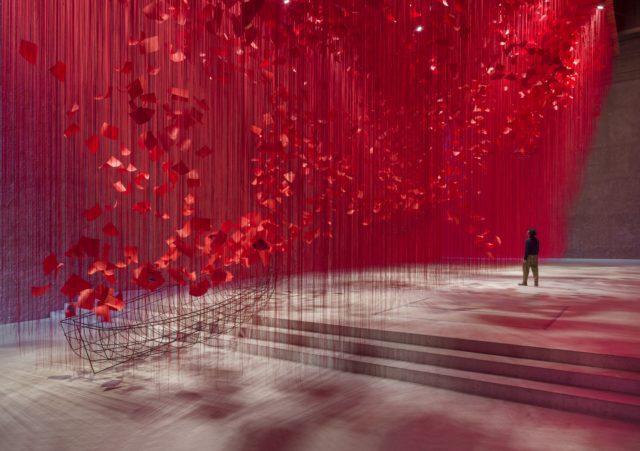 The autumn festival Japan kicks off on 2 Oct until 31 Oct. Explore the fascinating plants, art and culture of Japan through stunning artistic displays and activities around the Gardens. The magnificent Temperate House glasshouse will become home to a large-scale art installation, One Thousand Springs. The intricate web of 5,000 haikus suspended by red threads in the centre of the glasshouse is one magical moment not to miss. Try Momijigari, the tradition of visiting places that are brimming with red leaves in autumn. The Momijigari Trail takes you around the Gardens past landmarks such as Chokushi-Mon, the Japanese Gateway, the Minka House and Ginkgo Grove. Pause for a moment of contemplation in the elegant Chalk Garden, which combines chalky English limestone with bamboos, vivid green mosses and striking Japanese maples. If visiting at the weekend, catch busker ICHI in the morning – a one-man band with his quirky handmade instruments – and KASHUŪ in the afternoon, performing the age-old tradition of giant calligraphy art.