As Brent is named this year's London Borough of Culture, Sarah Riches explores the area – from the UK's biggest stadium and an incredible temple to a street food hub and biker café.
If you flew into London, I bet you saw the arch that soars above Wembley Stadium. While you can watch a match or tour the home of England's national football team, the stadium also hosts epic concerts. After I saw Queen rocking in front of 90,000 people in the 2018 film Bohemian Rhapsody, attending one is on my wish list.
So too was visiting Neasden Temple, also known as BAPS Shri Swaminarayan Mandir, London, which I ticked off during the annual light festival Diwali in 2019. While the temple is an active place of worship for Hindus, you can tour it all year round and see candles being waved to music as offerings are made during a morning ceremony.
I visited to see fireworks and the temple's intricate exterior, which is hand-carved from 5,000 tons of marble but found myself marvelling at the interior, which features Burmese teak carvings, chandeliers, domes and columns.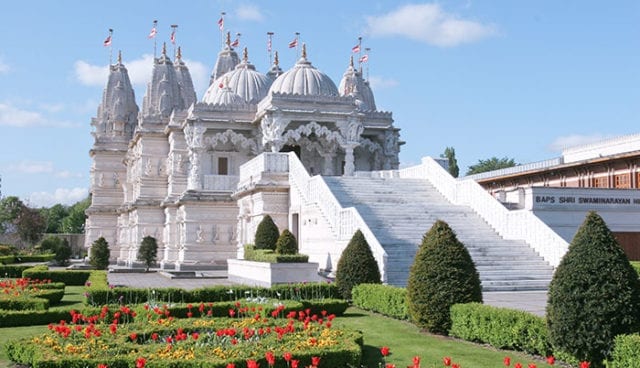 But there's more to this corner of northwest London than these landmarks, as Brent London Borough of Culture 2020 sets out to prove.
The Mayor of London launched the London Borough of Culture in 2017, inspired by the UK's City of Culture and European Capital of Culture initiatives. It saw 22 boroughs bid for £1 million to stage year-long events – and the winner is Brent.
Borough of Culture
The scheme's artistic director, Lois Stonock, says: 'Our year as London Borough of Culture will show London what Brent is all about – a borough of pioneers and rebels; trendsetters and activists; great writers and thinkers; the place where reggae got its true London voice and, of course, the home of English football. Everything that you see, hear, feel and watch will have its origins in Brent and will be developed by and with Brent's young community.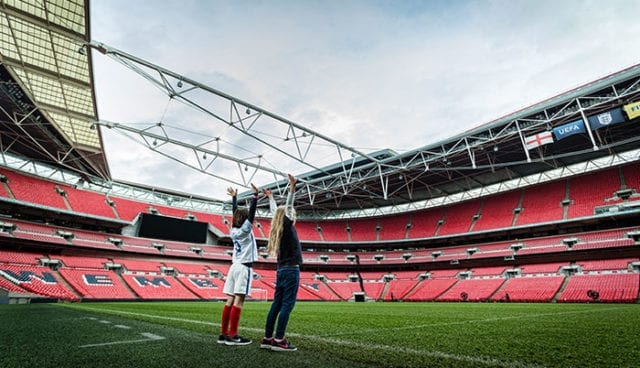 The celebrations will kick off in January, with hundreds of dancers performing outside Wembley Stadium along Olympic Way, which will be illuminated with projections.
Later in the year, Kilburn High Road will be transformed into a 'music mile', lined with DJs on stages, dancefloors and food and drink stalls (11 Jul); local acts will perform at the 12,500-seat SSE Arena, Wembley (5 Sep) and DJ and musician Don Letts, drum and bass star General Levy and singer Janet Kay will entertain crowds on Harlesden High Street during Bass Weekender (3-4 Oct).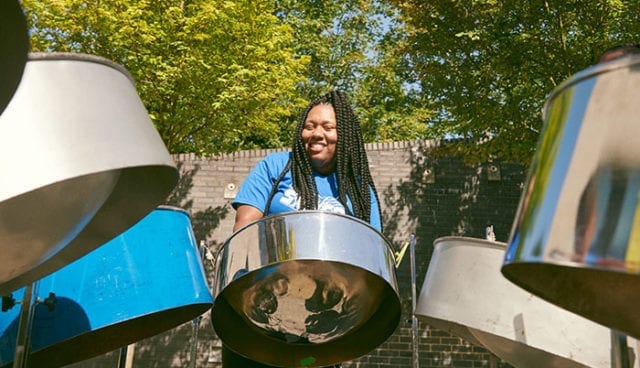 Another local, Brent-born Kanya King, launched the Music of Black Origin (MOBO) Awards in the borough 25 years ago, and this year it has an anniversary show at The SSE Arena, Wembley (12 Nov), championing hip-hop, RnB, reggae, gospel, jazz and African music.
You can also attend poetry slams by George the Poet, Dean Atta, Gappy Ranks and Poet Curious in the Royal Oak in Harlesden throughout the year, and catch author Zadie Smith's newest work, The Wife of Willesden – a reimagined piece inspired by Chaucer's The Wife of Bath's Tale – at the Kiln Theatre (Dec).
Sights and experiences
If you can't book another trip, there's still plenty to see and do this month. While Shree Sanatan Hindu Mandir in Wembley is less known than Neasden Temple, it's just as grand, as it features an ornamental arch and an exterior carved from yellow Jaisalmer limestone. Inside, legends decorate 201 pillars and domes made from pink Bansi Paharpur sandstone and Makrana marble.
Petrolheads should visit Ace Café London nearby, which dates back to 1938. As well as a jukebox, table football and regular events such as live rock music and gatherings of Mini Coopers, just stopping for a bite to eat gives you a dose of British culture as it serves pies, sticky toffee pudding and £1 cups of tea.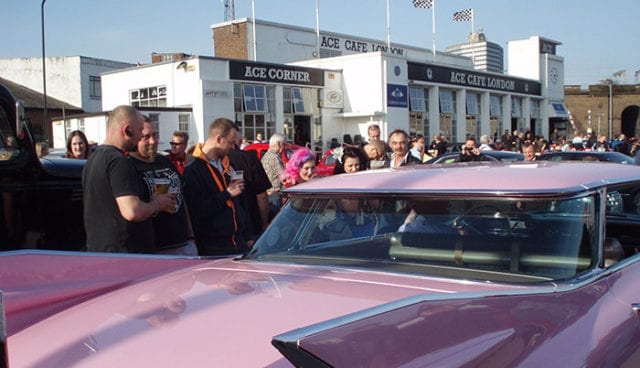 Brace the chill and explore Welsh Harp park, which has a sailing club in Brent Reservoir, pond in Fryent Country Park. Near Wembley Stadium you can see singers' handprints in the Square of Fame – which is home to Europe's largest interactive fountain.
Warm up inside London Designer Outlet, which has 78 shops and restaurants and a nine-screen cinema. You can also catch a show at the 2,000-seat Troubadour Wembley Park Theatre, a warehouse-style space with a double-height bar on the site of The X Factor's old studios.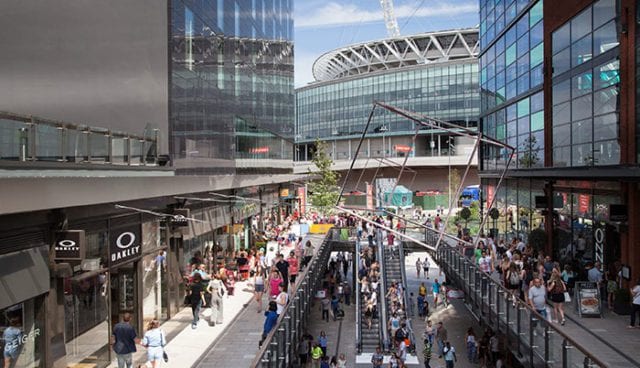 Hungry? Then browse street food stalls at Boxpark, which serves everything from Greek wraps to dumplings. Linger on the upper level at PlayBox, which has a bar, shuffleboards, glow-in-the-dark ping pong, pool and football tables; throw axes at Bad Axe or put on a virtual-reality headset and roam around MeetspaceVR with up to eight friends as you battle robots or survive a zombie apocalypse.
Getty Images Gallery is around the corner. I browsed its current exhibition, Heroes, which displays 100 photographs of musical legends who have played at The SSE Arena, Wembley, from David Bowie and The Beatles to Beyoncé and Queen – which sadly is as close as I'll ever get to seeing the band perform.
View the full Brent 2020 program here: www.brent2020.co.uk
What's on
ComedyMania Presents Laugh in the Box is a monthly comedy night at Boxpark (26 Feb), while you could contemplate London's darker side in the play Pass Over at the Kiln Theatre in Kilburn (from 13 Feb), which blends poetry and comedy to explore themes of gun violence, racism and police brutality. You can also catch the Jonas Brothers at The SSE Arena, Wembley (3 Feb).