Have you been wanting to experience more London theatre? Now's your best chance with some tickets as low as £15!
London Theatre Week is an annual event – this year running from 21 February to 6 March – in which we celebrate the best of theatre and rejoice at all of the discounted tickets. This is the perfect time to figure out what new shows you want to go see or buy tickets for that show you have been dying to see! With a selection of more than 45 shows, from classic family shows to dramas and new musicals all starting from £15, you are guaranteed to find something that interests you for a price that pleases you.
Shows aren't limited to the West end either, off-West End theatres and even various London plays participate too. To find the list of all shows participating or to buy tickets click here.
10 Shows We Think You'll Love (in no particular order):
Back to the Future: The Musical –
£22.55
Figure out how to travel back to the future with Marty McFly and the mad scientist Doc Brown in this musical rendition of the cult classic 1980s film. With songs from both the original film and original songs and lyrics by composers and lyricists Alan Silvestri and Glen Ballard. Maybe seeing this show is your density… oops we mean your destiny.
Adelphi Theatre, 409-412 Strand, WC2R 0NS. T: 0207-0877 754. Nearest Station: Charing Cross
& Juliet –
£15
View this post on Instagram
This jukebox musical features songs such as Since U Been Gone, Can't Feel My Face, … Baby One More Time, Oops!… I Did It Again and so many more. This musical is a take on what would have happened if the end of Shakespeare's Romeo & Juliet was just the beginning of Juliet's journey. It is a musical of self-discovery and decision-making as we watch Juliet navigate her life. Written by writers of the original Netflix show Schitt's Creek (David West Read) and directed by the director of the West End production of In The Heights (Luke Sheppard) this one is sure to captivate your star-crossed lover's heart.
Shaftesbury Theatre, 210 Shaftesbury Ave, WC2H 8DP. T: 020-7379 5399. Nearest station: Tottenham Court Road.
The Glow –
£15
View this post on Instagram
Are you looking for something less conventional? Well, then this is the perfect play for you! This Sci-fi play will take you on a journey from Arthurian times to the present day. A play about a timeless female character who is trying to figure out her purpose in life brings you on an emotional journey. Let yourself experience it without thinking too deeply, and abandon all you know about the chronological ways you are used to watching a play as you step into the theatre. The Glow is truly an experience you will never forget.
Royal Court, Sloane Square, SW1W8AS. T: 020-7565 5000. Nearest Station: Sloane Square.
The Play That Goes Wrong –
£15
In this comedic show everything that can go wrong with a show, goes wrong. A cast of actors playing actors takes you on a comedic journey of production of their play, but it is not just an ordinary play. With sets breaking, actors forgetting lines, and so much more you are guaranteed to be captivated by their production of a murder mystery.
Duchess Theatre, 3-5 Catherine Street, WC2B 5LA. T: 0330 333 4810. Nearest Station: Charing Cross
Dear Evan Hansen –
£25
A musical with a catchy and mostly upbeat soundtrack but a plotline that is so much heavier. Follow Evan as he struggles to cope with his anxiety and deal with a little white lie that grows to something so much bigger than he thought it originally would.  Noël Coward Theatre, 85-88 St Martin's Lane, WC2N 4AU. T:0344 482 5151. Nearest Station: Charing Cross
Life of Pi –
£25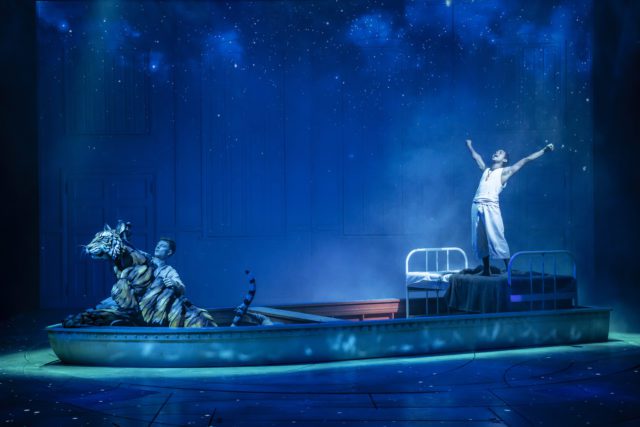 Experience Yann Martel's novel, Life of Pi, like you never have before. The story of Pi, a teenage boy who has been stranded in the middle of the ocean for a little under a year due to a shipwreck will captivate you with a stage that has trap doors, a rising boat, and animals played by extremely talented puppeteers. All of these elements will fully immerse you in Pi's story and leave you wondering why we tell a story the way we do. The lighting and sound in this show truly make for a night you will never forget. Wyndham's Theatre, Charing Cross Road, WC2H 0DA. T:0344 482 5151. Nearest Station: Charing Cross
Cinderella –
£22.50
Andrew Lloyd Webber and Emerald Fennell's new take on this classic tale will enchant you as you watch an independent Cinderella, yearn to get out of her fairytale town of Belleville. See Cinderella as you never have before in this romantic musical comedy which takes you on a journey through a twisted more modern version of a Cinderella tale. Gillian Lynne Theatre, 166 Drury Ln, WC2B 5PW. T: 020 7087 7750. Nearest Station: Holborn & Covent Garden. 
The Lion King –
£25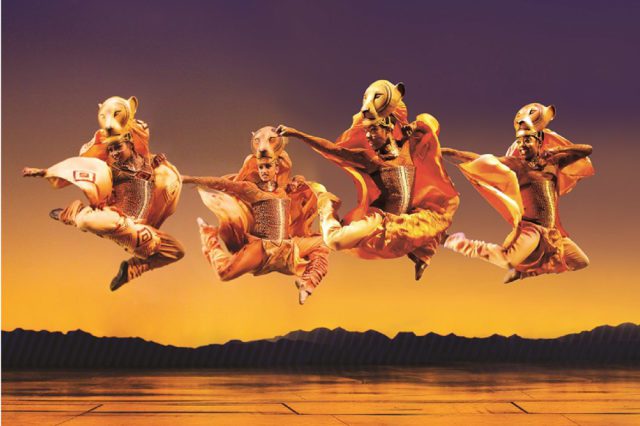 Featuring music by Elton John and Tim Rice, this Disney Musical is great for the whole family. Simba's epic journey from cub to king told through song, puppets, and the beautiful bright colours and spectacular acting is truly an experience you do not want to miss out on.
Lyceum Theatre, 21 Wellington Street, WC2E 7RQ. T:
0333 009 6690. Nearest Station: Charing Cross
Jersey Boys –
£25
A musical about the American Rock Band The Four Seasons, sometimes known as Frankie Vallie and The Four Seasons, takes you through the story of the formation of the band as well as their struggles. The splay is told through the timeline of the four seasons Spring, Summer, Fall, and Winter as each season focuses on a different aspect of the band's legacy. This is also a jukebox musical featuring songs from The Four Seasons such as, Walk Like a Man, 1963 (Oh What a Night), and Can't Take My Eyes Off You. Trafalgar Theatre, 14 Whitehall, SW1A 2DY. T: 020 7321 5400. Nearest Station: Charing Cross
Come From Away –
£15
View this post on Instagram
Based on the true story of a small town in Canada whose population almost doubled in size when 38 planes carrying 7,000 passengers had to land due to the airway closures issued during  9/11. Newfoundland residents welcomed these 7,000 passengers calling them the "Come from aways" and many formed lifelong friendships and accumulated stories that were used for this musical. Although this may be an American and Canadian story it shows how powerful human connections can be in dealing with a horrific tragedy, a worldwide experience especially after the past two years we have experienced together. Phoenix Theatre, Charing Cross Road, WC2H 0JP. T: 0333 009 6690. Nearest Station: Euston
Other honourable mentions include (in no particular order): 
Harry Potter and the Cursed Child,

£30

The Play That Goes Wrong, £15

Drifters Girl, £23

Grease, £15

Immersive experiences: Doctor Who Time Fracture £15, or The Great Gatsby £25
Please like, share and comment below and see if we have anything else to inspire your next visit to London.