Opulent, palatial and steeped in history, Britain's stately homes have hosted all manner of illustrious guests, from royalty to prime ministers. Lose yourself in the splendid surroundings and glorious gardens of one of these architectural jewels.
Castle Howard, North Yorkshire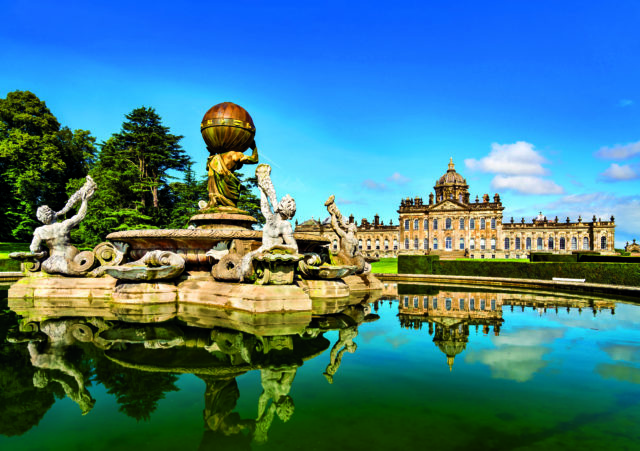 In the brooding landscape of North Yorkshire lies this grand house and estate, which was made famous in the TV series, Brideshead Revisited. Step inside to see a magnificent art collection that includes ancient sculptures, Old Masters and paintings by Thomas Gainsborough and Joshua Reynolds. The Chapel was originally intended to be a dining room before it was redecorated, with designs by William Morris and Edward Burne-Jones. You may even catch evensong or hear organ practice taking place. Visit the walled garden, with its ornamental vegetable patch, and the romantic rose garden, where 2,000 varieties make the air smell heavenly. Little ones will love taking part in a scavenger hunt, where they can track down statues scattered around the property. Once they've worked up an appetite, have a picnic by the lake in front of the imposing Atlas Fountain. www.castlehoward.co.uk
Best for: Art historians
Highclere Castle, Berkshire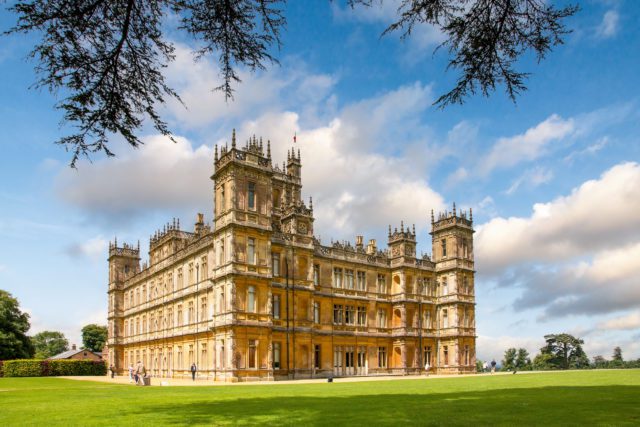 Fans of Downton Abbey will be familiar with Highclere Castle, the Grade I-listed country house which provided the backdrop for the TV hit. Set in vast swathes of Capability Brown gardens and countryside, Highclere has been the county seat of the Earls of Carnarvon for centuries. The fifth Earl of Carnarvon, along with Howard Carter, discovered the tomb of Tutankhamun in Egypt's Valley of the Kings in 1922. A visit to the Egyptian exhibition, located in the castle's cellars, is a must if you want to see a mesmerising replica of the sarcophagus.   The castle itself has between 250 and 300 rooms; you won't see them all but you'll certainly see the staterooms immortalised in Downton Abbey on a guided tour. Outside, the gardens are rich with roses, rhododendrons, azaleas, cedar trees and acers. You can admire them from one of the six 18th-century follies (places built for people to enjoy the views): the Temple of Diana overlooks a lake and is particularly charming. www.highclerecastle.co.uk
Best for: fans of Downton Abbey.
Blenheim Palace, Oxfordshire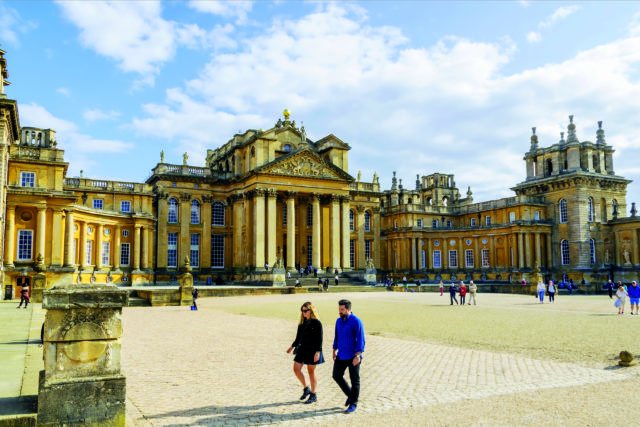 Take a tour of this Baroque palace, the birthplace of Sir Winston Churchill, and you'll experience a sensory overload. The entrance hall is just a sign of things to come. The spectacular 67ft painted ceiling was commissioned centuries ago. Inside, the walls of the staterooms drip with priceless paintings, tapestries and sculptures, while the Long Library is home to a magnificent Willis organ and has shelves lined with more than 10,000 books. Elsewhere, you can discover more about wartime prime minister Churchill in an exhibition that uses historical artefacts and cutting-edge technology to bring his story to life. Surrounding the palace are the formal gardens, including the delightful water terraces, the kitchen garden and the butterfly house. Children will love running through the Marlborough maze, which is two miles in length and made up of hundreds of yew trees. Climb aboard the dinky miniature train to reach it in the walled gardens. Even better, there's a pizza café waiting for you once you've managed to escape the maze. www.blenheimpalace.com
Best for: Military historians
Blickling Hall, Norfolk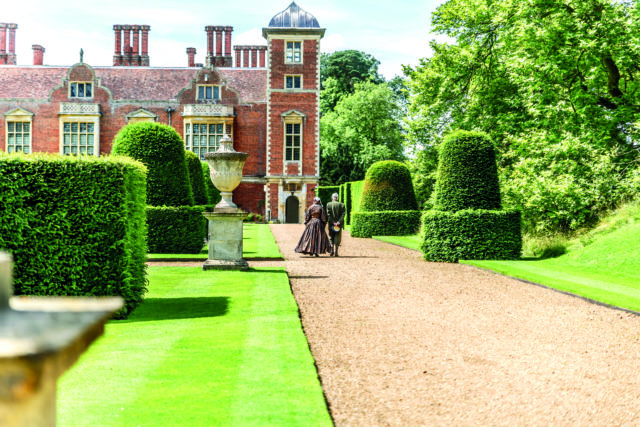 This grand Jacobean residence is home to one of history's most famous phantoms: Anne Boleyn. An older medieval manor, which is believed to have been her birthplace, once stood here. You may not spot Boleyn on your visit, but you will set eyes on priceless treasures and artworks. Look out for the fireplace decorated with sublime carved angels in the Brown Drawing Room. The Long Room, meanwhile, was turned into a library in 1745, after a distant relative bequeathed 10,000 books to the family. It's an impressive sight. Little ones won't get bored. Play hide-and-seek in the two secret tunnels in the gardens. The bigger tunnel has tree-stump seats if you fancy a picnic. And a stroll along the Acre is a must for beautiful views of the lake and the surrounding lime trees. www.nationaltrust.org.uk/blickling-estate
Best for: regal ghost hunters
Chatsworth House, Derbyshire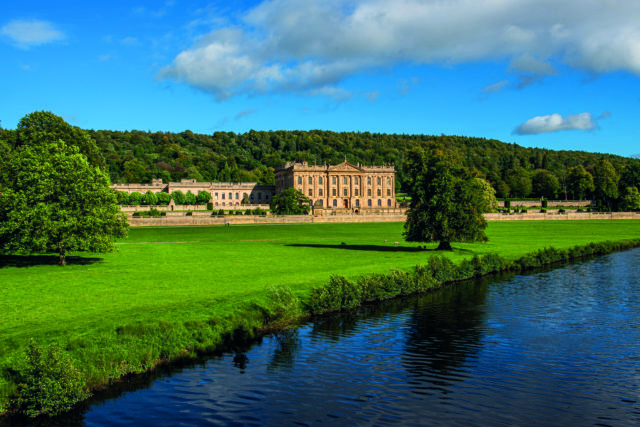 Nestled in the Derbyshire Dales, majestic Chatsworth House has been in the hands of the Cavendish family for 16 generations. You may be familiar with it – it stood in as Pemberley House in the 2005 film version of Jane Austen's Pride and Prejudice. The interior is full of priceless works of art spanning 4,000 years, and plush furnishings. There's plenty on offer to keep youngsters happy too. Meet cows and goats in the farmyard, take part in arts and crafts activities and explore 105 acres of gardens. There's also a woodland playground with trampoline slides, sandpits and ropes to climb. Check ahead as some parts of the playground are being refurbished. Look out for Little Pips Gardening Club, which takes place on selected dates. Children can learn how to plant seeds and grow fruit and vegetables, as well as make a butterfly feeding station and a wormer. www.chatsworth.org
Best for: Families
Montacute House, Somerset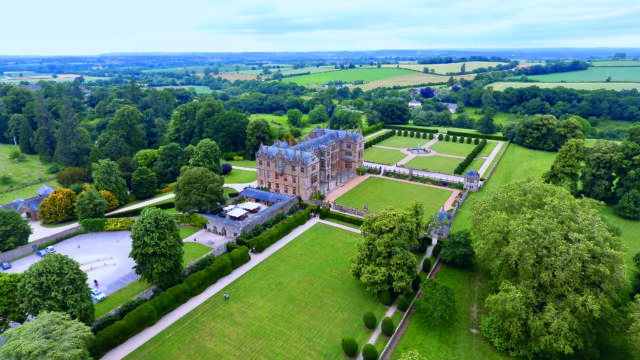 It's hard to believe that this magnificent Elizabeth Renaissance house was nearly lost after being sold 'for scrap'. Fortunately, the National Trust rescued it in 1913 so you can still appreciate its towering walls of glass, sparkling stained-glass windows and lush tapestries. Stroll through the Long Gallery where people would once meet to socialise and exercise if the weather was too uninviting. Its walls are full of rare artworks, both oils and watercolours. Many of which are on loan from London's National Portrait Gallery. The surrounding parkland is perfect for a brisk walk, where you'll stumble across sheep and cows. The Orchard Lawn is a great place to let kids run off steam, before heading for the Cedar Lawn, used as a bowling green in the 19th century, to enjoy a picnic and a game of boules or croquet in the lush surroundings. www.nationaltrust.org.uk/montacute-house
Best for: Horticulturists
Osborne House, Isle of Wight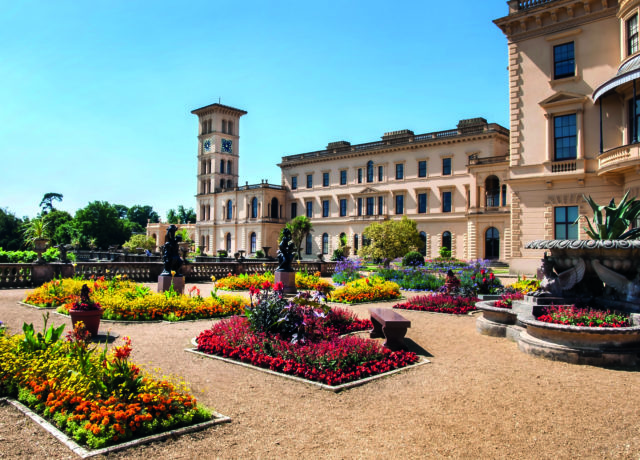 'It is impossible to imagine a prettier spot,' said Queen Victoria of her Isle of Wight holiday home. Today's visitors to Osborne House, built in 1845, will find little has changed since Victoria and her beloved Albert spent their summers here. You could easily spend a day here. The house itself is full of atmosphere. You can see Victoria's balcony where she would listen to nightingales sing on a summer evening. There's much to do in the glorious gardens, which teem with tulips in spring. Visit the Ice House, where food was stored in the days before electricity. Swiss Cottage is a miniature Apline-style chalet where the nine royal children spent sunny days gardening, fossil hunting and playing on a scaled-down fort. Follow in their footsteps along a wildlife trail to the private bathing beach the royal family cherished. Paddle in the sea, watch a Punch and Judy show, then sit on the sand and gaze at the Solent. www.english-heritage.org.uk/visit/places/osborne/
Best for: Beach lovers
Castle Ward, County Down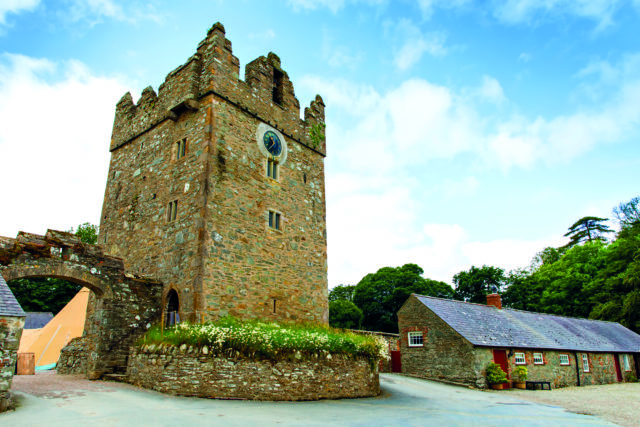 Set among the lush greenery of Northern Ireland's County Down, and overlooking the blue waters of Strangford Lough, this unique 18th-century mansion is known for its Gothic and classical Palladian architecture. While designing the property, Bernard Ward and his wife Lady Anne fell out over the architectural plans. So, as well as the outside of the mansion displaying different building styles, the interiors clash too. Wander around inside and admire the antiquities, then head to the landscaped gardens. Visit the Victorian laundry and working corn mill, and explore the 13km boundary trail. Later, you can relax over a hot drink in the tea room and browse in the second-hand bookshop. If you want to make a holiday of it, you can hire camping pods – cosy wooden 'nests' (with most mod cons) set in the woodlands close to the lough. www.nationaltrust.org.uk/castle-ward
Best for: Architecture buffs
Hatfield Park, Hertfordshire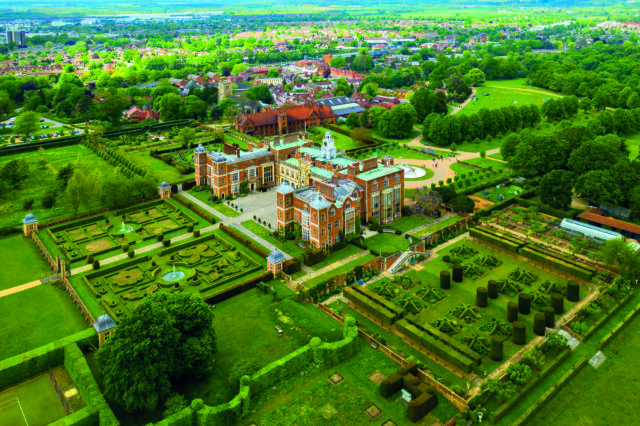 This house has appeared in everything from Batman, Paddington and Charlie and the Chocolate Factory to The Crown, Bridgerton and even a Jonas Brothers music video! Queen Elizabeth I spent much of her childhood here. In 1558, the then-Lady Elizabeth Tudor was sitting beneath an apple tree when she received the news that she was now Queen of England. Among the priceless works of art you can admire in the house is the iconic Rainbow Portrait of Elizabeth I. Once you've explored inside, head outdoors to the scented and herb gardens, acres of parkland and picturesque lake. The maze will keep kids on their toes. You may even spot one of Hatfield's otherworldly residents: a veiled lady and a spectral coach that's led by ghostly horses. You have been warned… www.hatfield-house.co.uk
Best for: Pop-culture fans
Baddesley Clinton, Warwickshire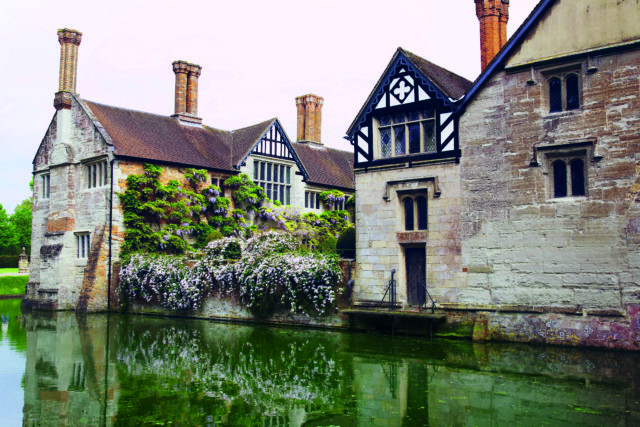 You won't visit anywhere more atmospheric than a centuries-old manor house protected by a moat. Discover how the building survived the Civil War and Oliver Cromwell and provided safety for Catholic priests in the 1500s. You can see the ingenious priest holes, secret passages used to hide the priests from the authorities. One could hold up to six people! The Great Hall is dominated by a gigantic stone chimneypiece. Look up, too, at the windows – in the 1500s, Henry Ferrers began the tradition of installing stained glass to represent his family's coat of arms. They sparkle on a sunny day. Learn about the Ferrers family, who owned the house for 500 years, through documents, artworks and artefacts on display. The gardens are gorgeous all year round: think fish ponds, fruit trees, climbing wisterias and woodland nature trails. There's a restaurant in the Barn Yard, where you can grab a hot drink and a slice of homemade cake. www.nationaltrust.org.uk/baddesley-clinton
Best for: Historians
Please like, share and comment below and see if we have anything else to inspire your next visit to London.