After the excesses of Christmas, there's no better time to embrace the benefits of a vegan diet than for Veganuary. Here's our guide to some of the best plant-based eateries to try while you're visiting London
The annual Veganuary event encourages people to cut out animal products from their diet for January and, hopefully, beyond. It shouldn't be difficult as London is full of great vegan restaurants, but even if your fellow diners fancy a steak, you'll find plant-based options on mainstream menus that are far more inventive and delicious than your average nut roast.
Mildreds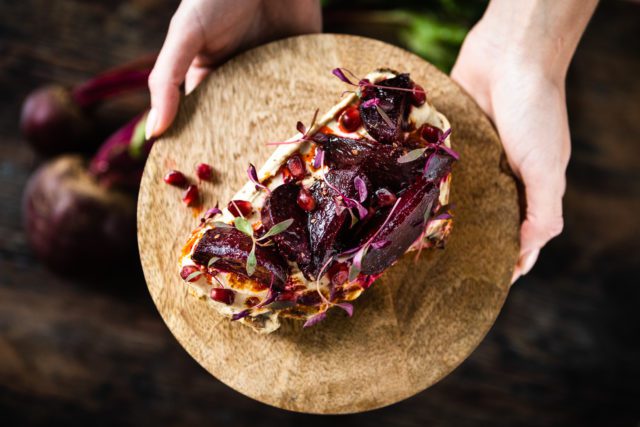 Mildreds has been serving vegetarian and vegan dishes since 1988, pioneering a plant-based way of life decades before it went mainstream. As well as its original Soho restaurant, you'll now find branches in King's Cross, Camden, Covent Garden and further east in Dalston. The menu has moved on since those early days of brown rice in brown bowls; among the innovative dishes you'll be tempted by are beetroot and celeriac borani with a fig glaze, fennel sausage and mash, and southern-fried 'chicken' with kimchi and gochujang mayo. There's even a garlic and onion-free section on the menu, so whatever you're averse to, you'll be well catered for here. 45 Lexington Street, W1F 9AN (and branches). T: 020-7494 1634. www.mildreds.co.uk
mallow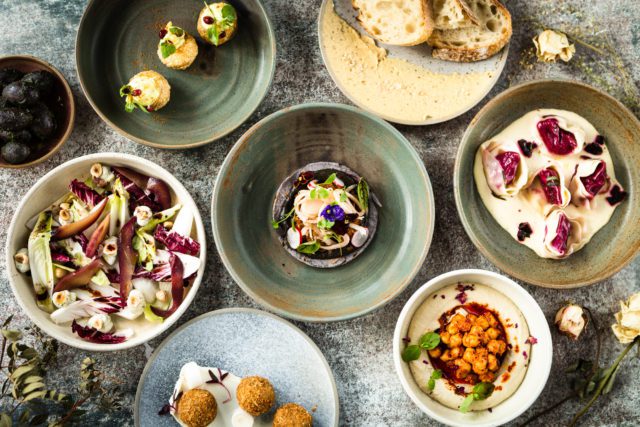 Nestled among the butchers and barbecued meat stalls in buzzing Borough Market, mallow (from the team behind Mildreds) certainly stands out. Serving entirely plant-based seasonal and sustainable food all day, you can expect interesting and varied dishes such as butternut dahi puri (an Indian street food snack) served with black fig chutney and thyme cardamom yoghurt. The truffle 'chicken' burger has a buffalo glaze and arrives with aioli, dill pickles, slaw and fries. Get your fast food fix. 1 Cathedral St, Borough Market, SE1 9DE. 020-7846 8785. www.mallowlondon.com
Farmacy
View this post on Instagram
Farmacy's flagship restaurant in pastel-pink Notting Hill has been going strong since 2016, serving plant-based plates free from meat, dairy, refined sugars, additives and chemicals. Try jackfruit-loaded tacos with all the trimmings, or pumpkin, celeriac and turmeric curry with sprouted red rice. If you prefer something lighter, opt for afternoon tea (Fri-Sun 4pm & 4.30pm; £60 per person). Over a refillable pot of lemon verbena, nettle or mint tea, you can nibble everything from a raw chocolate cake made with algaroba, avocado and chocolate cacao powder, to lemon poppy-seed cake topped with cashew cream. The savouries include mushroom truffle pie and croquettes with artichoke and chipotle mayo. Bring your plastic though, because Farmacy is a cashless restaurant. 74 Westbourne Grove, W2 5SH (and branches). T: 020-7221 0705. farmacylondon.com
Tendril
Though its founder and chef Rishim Sachdeva claims Tendril is a 'mostly vegan restaurant', you'll find carnivores crossing sides after scanning his menu. You can order a la carte or choose the Discovery tasting menu (weekdays to 3.30pm, then 5pm-6pm), but expect dishes such as beetroot fritters with peanut sesame ramen, XO sauce and rice noodles, as well as baked Brie with truffle, honey and toasted bread. 5 Princes Street, W1B 2LQ. www.tendrilkitchen.co.uk
Pastan
If you're craving carbs, you'll love Pastan, near the Barbican, which makes its comforting plant-based pasta by hand. Try the buttery pumpkin and sage tortellini with deep-fried sage leaves, or the restaurant's signature mac'n'cheese dish with crispy onions and toasted breadcrumbs. There's even a 'seafood' option of charcoal-activated taglioni topped with fish-friendly 'Shrimpz' and dill Hollandaise sauce. There's homemade tiramisu, limoncello ice cream and mini doughnuts for dessert too. Open Tue-Fri from 5pm, though check for any changes. 12-14 St John's St, EC1M 4AY. T: 079-8497 9627. www.pastan.co.uk
Holy Carrot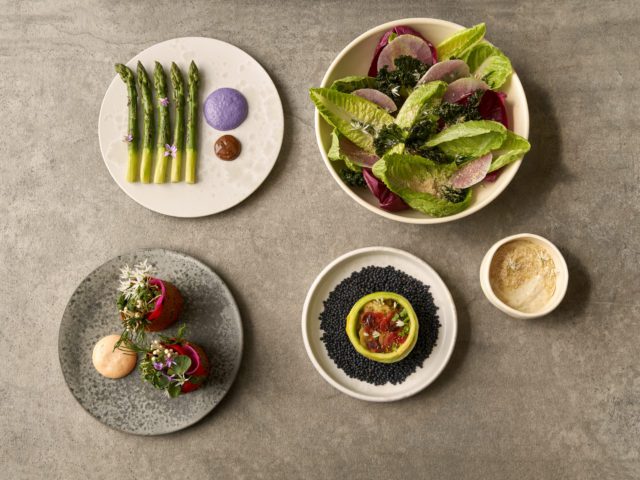 The reverentially named Holy Carrot inside Knightsbridge's wellbeing mecca Urban Retreat is open all day for gluten-free vegan breakfast, brunch, lunch and dinner, with snacks and smoothies thrown in for good measure. Small plates in this light and airy restaurant include heart of palm with green sour cream and barbecue sauce, and smoked aubergine carpaccio. There's a hearty shepherd's pie with braised black beans, black lentils and chestnut mushrooms too. Look out for the weekday two-course set menu for £22.50 (not Fri), and Sunday brunch, where the traditional roast comes with 'bacon' and lentils, thyme-roasted potatoes, Yorkshire puddings and truffled cauliflower cheese (£18). Urban Retreat, 2-4 Hans Crescent, SW1X 0LH (and branches). T: 020-3897 0404. www.holycarrot.co.uk
Wulf & Lamb
A short walk from Holy Carrot is Pavilion Road, a pretty mews filled with quirky independent shops and upmarket places to eat. Here you'll find Wulf & Lamb, which is open all day for vegan dining and drinks, whether you fancy a healthy wholefood salad, or crave comfort food instead. If that's the case, a banana blossom 'fish' burger in a seeded bun, with tartar sauce, pickles and fries, should hit the spot. There's a branch in Marylebone too but you'll love the charming palm tree courtyard here – perfect for when the sun starts to shine again. Note that the restaurant is cashless. 243 Pavilion Rd, SW1X 0BP (and branches). T: 020-3948 5999. www.wulfandlamb.com
Asian eats
Sagar
For spicy South Indian vegetarian and vegan food, you will enjoy Sagar (its more central restaurants are in Soho, Fitzrovia, Covent Garden and the newly-opened Leicester Square branch). The dosas here are memorably light and fluffy and come filled with everything from red coconut chutney, potatoes and carrots to homemade cottage cheese and capsicum. If you're tempted by everything but can't decide, opt for a vegan thali platter, a feast that includes brinjal bhajee, vegetable kurma, potato palva, lemon rice and sambar. Sip a salt or mango lassi on the side or, for something stronger, order a vegan wine from the drinks menu. 37 Panton Street, SW1Y 4EA (and branches). T: 020-3093 8463. www.sagarrestaurant.co.uk
Itadakizen
View this post on Instagram
Claiming to be Europe's first organic and vegan Japanese restaurant, Itadakizen's focus is on healing the body, so it's a perfect place to celebrate Veganuary. Try a bento box of grilled organic tofu with teriyaki sauce, or vegan calamari (king oyster mushrooms fried in tempura batter) with some tartar sauce on the side. Finish with a matcha affogato, a scoop of vanilla gelato with a shot of hot matcha espresso. Your body will thank you for it. Just so you know, the restaurant is shut on Sundays and Mondays. 139 King's Cross Road, WC1X 9BJ. T: 020-7278-3573. www.itadakizen-uk.com

Yokocho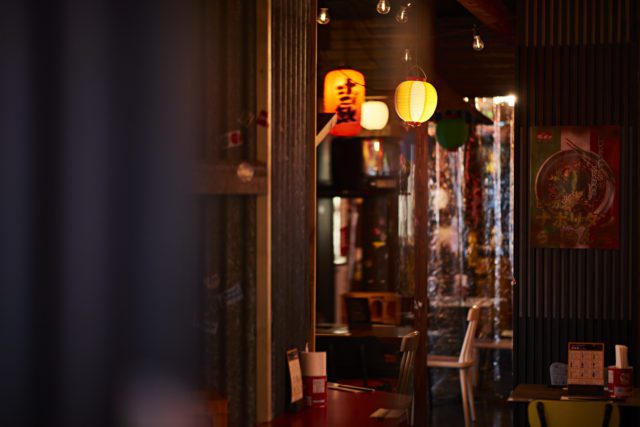 Equally moreish but a lot cheaper is Yokocho in Panton Street, where you'll feel you're in a Japanese alleyway diner rather than the back of Regent Street. The restaurant is so atmospheric with its red lanterns and retro music posters, while the food is authentic Japanese. Order the vegan miso ramen, noodles in a nourishing broth with ganmo tofu, kikurage mushrooms, bamboo shoots and nori seaweed. It's bound to warm you up on a winter's day. There's another branch, too, on Panton Street above the Japan Centre, and an Ichiba Yokocho at Westfield London in Shepherd's Bush. 35a Panton St, SW1Y 4EA (and branches). ramenyokocho.com
BAO
The original BAO located on Lexington Street, close to Carnaby Street, has won Michelin Bib Gourmand Awards for seven consecutive years and its interior is as outstanding as its fluffy doughy buns. You'll find some interesting vegan options here, including daikon baos and mapo aubergine chi sang rice. 53 Lexington St, W1F 9AS (and branches). baolondon.com
Fine dining
Gauthier Soho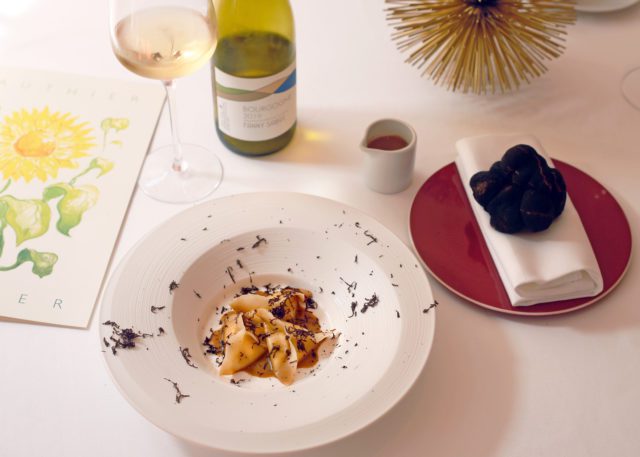 For vegan fine dining that will leave you wondering why anyone even bothers eating meat, seek out Gauthier Soho in Romilly Street. Michelin-starred chef Alexis Gauthier became 'opposed to the savagery of meat' and turned vegan in 2016. From serving kilos of foie gras every week, he now offers 100 per cent vegan five-course and eight-course tasting menus at his Regency townhouse restaurant, and they are well worth treating yourself to. The prices may be steep, but the cooking is experimental and exquisite. Among the delights are 'kind' juniper venison with celeriac, pumpkin and pear, crisp butternut tatin and cashew and walnut fromage. 21 Romilly Street, W1D 5AF. T: 020-7494 3111. www.gauthiersoho.co.uk.
A more casual way of experiencing Gauthier's creativity is at his 123V restaurant on the ground floor of Fenwick department store off Bond Street. The menu here showcases the flavours of California, Mexico, Japan and Thailand, so expect everything from noodles and bao buns to burgers and quesadillas, animal-free of course. 63 New Bond St, W1S 1RQ. T: 020-8132 9088. 123vegan.co.uk
Pied à Terre
View this post on Instagram
Pied à Terre is the longest-standing independent Michelin Starred restaurant in London and the UK. Founded in 1991, it is still owned and run by David Moore alongside executive chef Asimakis Chaniotis. Book a table to try classic French cuisine, with reference to Chaniotis's Greek heritage, presented in elegant surroundings. The restaurant has won many awards over the years, including No1 Vegan tasting experience in the UK. This isn't just a plant-based restaurant though, catering for omnivores and vegans alike. Try the entire ten-course vegan and vegetarian tasting menus for £120 per person, or you can also enjoy four (lunch only), six or eight courses instead. 34 Charlotte St, W1T 2NH. T: 020-7636 1178. www.pied-a-terre.co.uk
Please like, share and comment below and see if we have anything else to inspire your next visit to London.