Summer visitors to Westfield London shopping centre are in for a treat as the UK's first food pop-up starring Dick Bruna's classic character, Miffy, has opened at Ichiba from 11 July until 30 September 2022.
Miffy is Dutch by origin but hugely popular in Asia and is a beloved children's book character but also a global design icon. Bruna's little white bunny appeals to generations worldwide.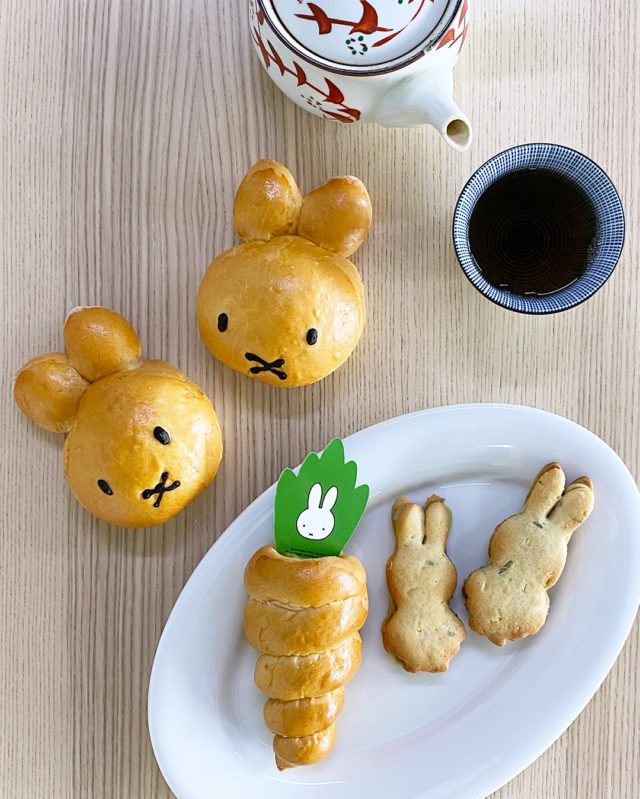 This summer's take-over of Ichiba is therefore bound to delight Westfield shoppers, from Londoners to tourists, Miffy fans or Instagrammers all looking for the latest foodie vibe.
Cool and cute this pop-up will certainly be! Featuring Miffy's familiar silhouette and bright colours to create fun backdrops, Ichiba is serving a delightful menu of Miffy-shaped buns filled with red bean paste. There are also carrot-shaped buns filled with matcha custard, matcha buttercream Miffy cookies and a range of themed lattes.
For selfie-lovers, there's the perfect prop: a giant 2m high Miffy lamp shining brightly, welcoming you across the threshold.
Limited-edition and exclusive merchandise will also be available in-store at Ichiba and online at japancentre.com. Choose from adorably soft Miffy toys and kid's picture books, to on-the-go coffee mugs and even the iconic Miffy lamp.
You will also find must-have Miffy cooking tools, such as shaped baking pans and cookie cutters so you can recreate the Ichiba x Miffy cookies at home. Make sure to pick up an exclusive tote bag to put all your goodies in.
Free family activities
On Saturday 23 July, Ichiba will host a day of free family activities. An origami artist will create Miffy masterpieces, plus craft activities where kids can make their own Miffy ears. Miffy will even be there in person to greet visitors.
Costume character timings:
Noon-12.30pm
2pm-2.30pm
3pm-3:30pm
4pm-4:30pm
5pm-5:30pm
Miffy origami drop-in workshops:
23 July: 10:30am-4pm
6 August: noon-4pm
20 August: noon-4pm