Celebrate the August bank holiday at Henry VIII's former home, Hampton Court Palace 
Food and drink
There will be 60 stalls selling street food and drinks (29-31 Aug).
New ones include The Cheese Wedge, a family-run firm specialising in cheddar, and Cluck Farmyard, which serves fried chicken burgers and strips.
You can also try gluten-free cookie dough thanks to Doughlicious, and artisanal spirits from Dipple Tipple & Co.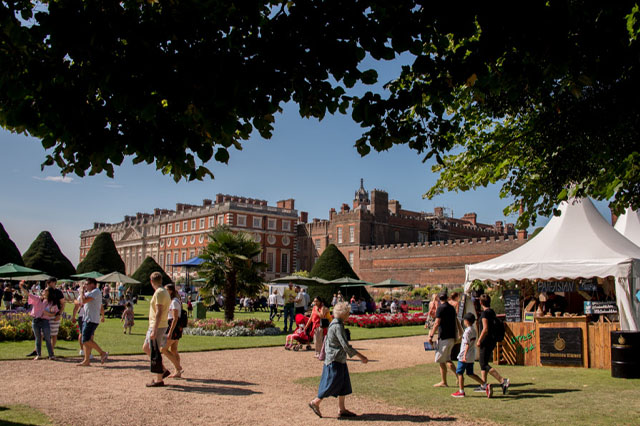 Live music
While the festival is annual, this year the live music will be performed in a band stand because of Covid-19.
Adam Christopher Rhys, who is also in a Jersey Boys tribute band, is returning to perform, along with The Polka Dots Duo who will sing swing and jive tunes.