London is steeped in history and is home to some very old places as a result – many with intriguing stories behind them. From sightings in historic houses and pubs to atmospheric museums, here's our pick of the spookiest spots that may just make your spine tingle during Halloween in London 2022
Historic Houses
Hampton Court Palace, Richmond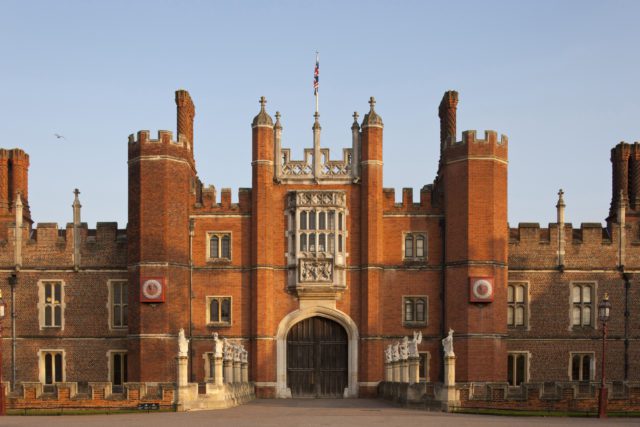 Legend has it that Catherine Howard, Henry VIII's fifth wife, ran to her husband down what is now called the Haunted Gallery of Hampton Court Palace, begging him for mercy when she found out she was accused of adultery – a crime for which her predecessor, Anne Boleyn, was beheaded. Grabbed by guards and dragged back to her room, she was executed at the Tower of London three months later. Allegedly, you can hear her ghost running down the Haunted Gallery and her bone-chilling screams. Get in on the spooky action with Halloween at Hampton Court Palace (22-30 Oct) where you will explore the Gallery of the Damned and see eerie portraits come to life. You might also feel the presence of infamous ghosts such as James I. If you're feeling brave, you can even take part in a séance… www.hrp.org.uk
Ham House & Garden, Richmond
View this post on Instagram
The 17th-century Ham House in Richmond (from 21 Oct) is said to be one of the most haunted in England. Elizabeth Murray, Duchess of Lauderdale, inherited the house from her father in 1655. She was a known social climber and was friends with both Charles II and Oliver Cromwell meaning she could win favour with whoever ended up in power. When her first husband died she was quick to marry the 1st Earl of Lauderdale – John Maitland – who had recently (and suspiciously) been widowed. Rumour has it, Elizabeth murdered Maitland's widow so that she could further advance up the ladder. Ultimately, after her husband's death, she suffered financial hardship and ill health, and became confined to the single ground-floor apartment at Ham House. It's here that people say they can feel her spirit's presence. The atmosphere is so intense that pets are afraid to enter and a woman in black is reported to have been seen on the stairs nearby. www.nationaltrust.org.uk
Tower of London, Tower Hamlets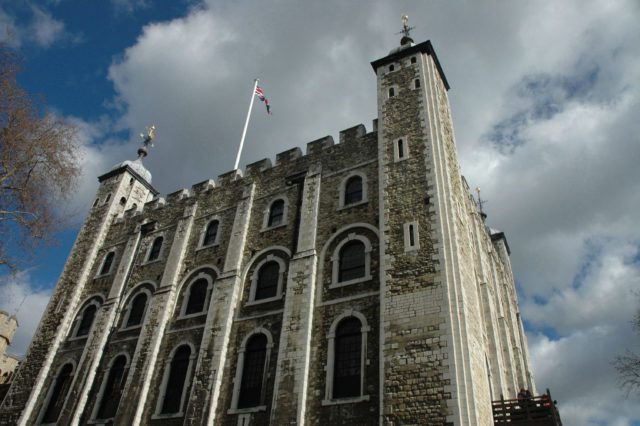 The Tower of London has a colourful history; founded initially as a fortress for William The Conquerer in 1066, it has since served as home to the Crown Jewels, a prison, a royal residence, an armoury, a treasury and even a menagerie. Many grim tales of torture, murder and execution have been reported in the history books and the ghosts of Anne Boleyn (who was executed here in 1536), Henry VI, Lady Jane Grey and the Princes in the Tower (sons of King Edward IV, who were thought to have been murdered by Richard III) have had reported sightings over the years. Try and spot them for yourself at Halloween at the Tower of London (22-31 Oct) where you can hear the stories of the famous people who spent their final days here and explore notorious sites such as Traitors' Gate, the Scaffold Site and the Bloody Tower. www.hrp.org.uk
Museums
Executions, Museum of London Docklands
View this post on Instagram
The new exhibition, Executions (to 16 Apr), isn't for the faint-hearted. For more than 700 years, public executions were an undeniable part of life in London. The Museum of London Docklands brings this important story to public attention with great sensitivity, presenting several objects that have never been displayed before. Delving into the tragic tales behind those who were condemned, expect to see a variety of intriguing objects, including the vest worn by King Charles I in his final moments, an immersive audio-visual projection of the Tyburn gallows and the final words of those sentenced to death. The exhibition is recommended for children aged 12 years and above. www.museumoflondon.org.uk
Queen's House, Greenwich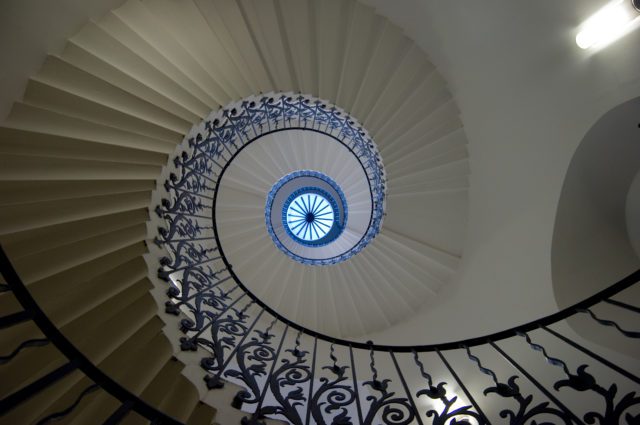 Built in the early 17th century, Queen's House is a former royal residence near Greenwich Palace and is now central to the Old Royal Naval College. In 1966 a retired Canadian Reverend visited the house with his wife and took a photograph of the famous Tulip Staircase. When they developed it later at home, they were astounded to see a shrouded figure ascending the stairs. Later, in 2002, a staff member witnessed a figure gliding across the balcony and then passing through the wall. www.rmg.co.uk
British Museum, Holborn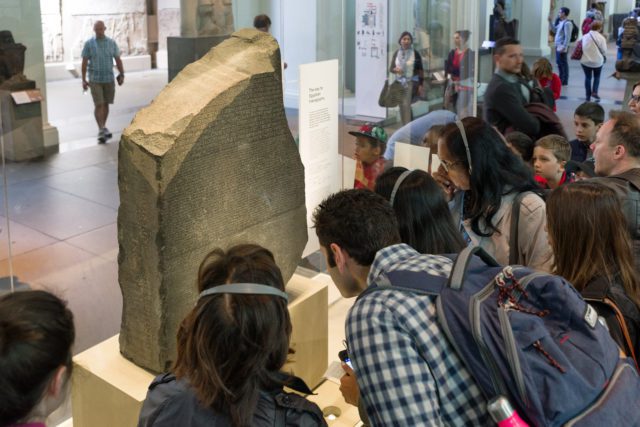 The British Museum in Holborn houses 6,000 human remains, including Egyptian mummies and human skulls, and more than 8 million objects, many of them ancient relics. The timeframe of its artefacts spans a staggering 2 million years of human history. It's not surprising then (if you 'believe') that there have been many paranormal incidents reported over the years, including sudden drops in temperature, strange noises and blue orbs of light seen zipping around near the Nereid Monument. There have also been reports of guards being physically pushed by unknown forces. www.britishmuseum.org
Old Operating Theatre Museum & Herb Garrett, Borough
View this post on Instagram
Constructed in 1822 to demonstrate medical and surgical procedures, The Old Operating Theatre is one of the oldest surviving operating theatres in the world. Many poor and destitute people were operated on without anaesthetic, with surgeons conducting amputations in a soundproofed room to muffle the patients' screams while trainee doctors looked on from the gallery above. A female ghost, known as The Woman in White, is said to haunt the corridors of the former St Thomas' Hospital. www.oldoperatingtheatre.com
Dark Arts at Warner Bros. Studio Tour London (to 6 Nov)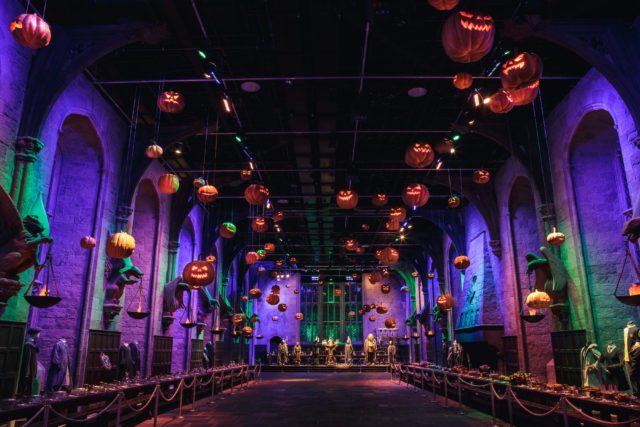 Between the imposing trees of the Forbidden Forest or the turrets of the Hogwarts Castle model, collect your Studio Tour passport on arrival and go on the hunt for the Dark Mark. The symbol of Lord Voldemort and his Death Eaters is projected throughout the Studio Tour during your visit. You're invited to learn the moves of the famous Battle of Hogwarts scene and practice your spells on Death Eaters. Also returning this year will be the fan-favourite, the 100 floating pumpkins in the Great Hall. Find out more.
Pubs
The Spaniards Inn, Hampstead
View this post on Instagram
The Spaniards Inn, perched on the edge of Hampstead Heath, is oozing with history. Built in 1585 as a tollgate on the Finchley boundary, it is rumoured to be the birthplace of highwayman Dick Turpin, was immortalised in Charles Dickens's The Pickwick Papers and was allegedly where Keats penned Ode to a Nightingale. Turpin's ghost is said to haunt the upstairs room, meanwhile many customers have had their sleeves tugged by Black Dick, a moneylender who was run over by a coach on the road outside. What's more, the spirit of a horse has been heard in the car park outside, said to be Turpin's beloved Black Bes'. www.thespaniardshampstead.co.uk
The Rising Sun, Smithfield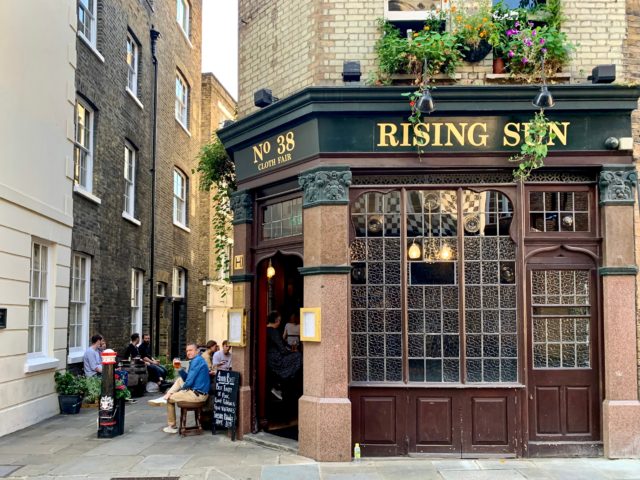 Located next to Bartholomew's Hospital, The Rising Sun was allegedly where body snatchers would come (in the early 19th century) to drug and kill pub-goers so that their bodies could be sold to the hospital for medical research. And ever since, there have been rumours of supernatural happenings there, from the landlady who felt a cold hand on her back whilst in the shower to the barmaids who said that a spirit would sit on the end of their bed and pull off the duvet. Jeepers! www.risingsunbarbican.co.uk
The Ten Bells, Spitalfields
View this post on Instagram
Said to be one of the most haunted pubs in London, The Ten Bells in Spitalfields has barely changed since it opened in 1752. Jack the Ripper, the infamous serial killer, is believed to have waited for his victims at this pub – two of their bodies were found near the building, including Annie Chapman's, whose ghost is believed to haunt the premises. Moving objects, sudden gusts of wind and sightings of the spirit of a Victorian-dressed man have all been reported by customers and staff over the years, so you better keep your eyes peeled! www.tenbells.com
Immersive Experiences
Backyard Cinema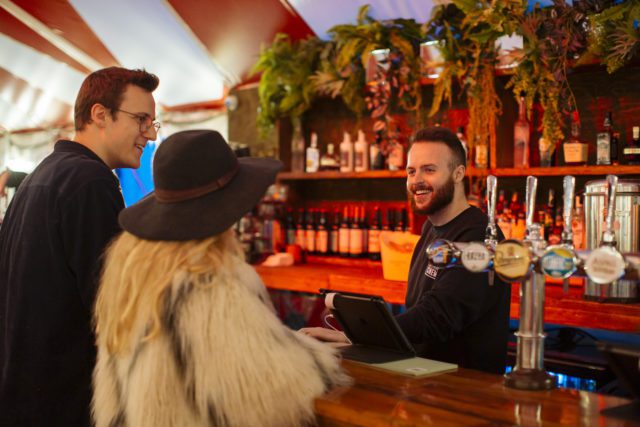 'Tis the season for scary movies, so why not watch one in an equally creepy setting with
Backyard Cinema
in Wandsworth? Cosy up on a comfortable beanbag seat and tuck into snacks and drinks from the bar. The world of the movie is brought to life all around you while you watch, thanks to music, theatrical dance and even drag performers (as well as magical sets and props). This Halloween they are showing
Hocus Pocus
,
Beetlejuice
,
IT
,
Scream
and
Addams Family Values
(to 31 Oct).
www.backyardcinema.co.uk
The Gunpowder Plot, The Immersive Experience
View this post on Instagram
The Gunpowder Plot (Thu-Sun), which has received rave reviews, plunges you into the world of Guy Fawkes in early 17th-century London, through atmospheric sets, live theatre and digital technology VR. It takes place in Tower Vaults, beneath the Tower of London, where much of the prelude to the Gunpowder Plot actually happened. Your undercover mission will be to reveal the mysterious figures behind history's most infamous plot, avoiding traitors as you go. www.gunpowderimmersive.com
Jeff Waynes' The War of the Worlds: The Immersive Experience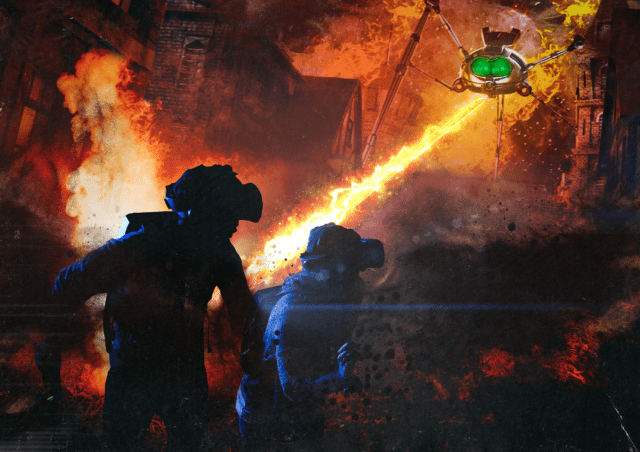 Based on the famous movie starring Tom Cruise, War of the Worlds: The Immersive Experience at 56 Leadenhall Street, brings a Martian invasion in London to life, through VR, live action, holograms and multi-sensory effects, all to Jeff Wayne's iconic score. Expect to see terrifying 300-foot fighting Martians attacking Parliament and Big Ben, fly to Mars in a hot air balloon, and much more. www.thewaroftheworldsimmersive.com
Shakespeare's Globe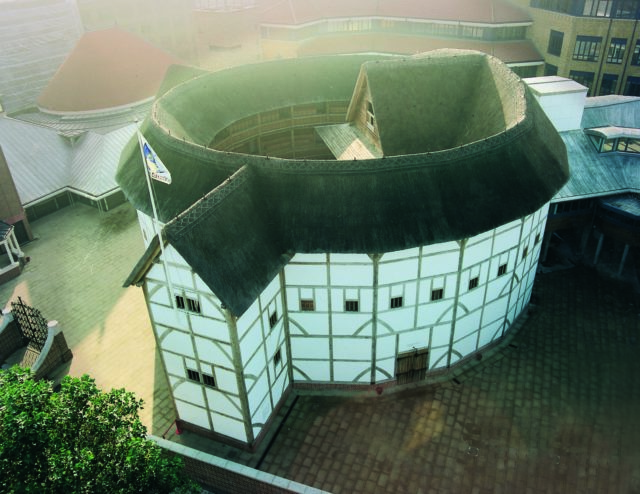 The history surrounding
Shakespeare's Globe
is palpable with every play performed there, and this spooky season, the scary happenings of Shakespeare's most chilling plays will be brought to life with
Ghosts & Ghouls Family Tour
(24 Oct-8 Feb).
Shakespeare's True Crimes Walking Tour
, meanwhile, (27 Oct-8 Feb 23) allows you to delve deep into the criminal history of the Bankside community.
www.shakespearesglobe.com
The London Bridge Experience
View this post on Instagram
The London Bridge Experience, which takes place beneath London Bridge itself, is a sometimes-funny, often scary interactive walk through 200 years of history with live action and evocative sets, sounds and smells. What's more, there's a Halloween special: The Sickness (22-31 Oct) invites you into the twisted world of Dr Natas who ran an experimental psychiatric medical institution in 1939. Be warned, it's not for the faint-hearted! www.thelondonbridgeexperience.com
London Dungeon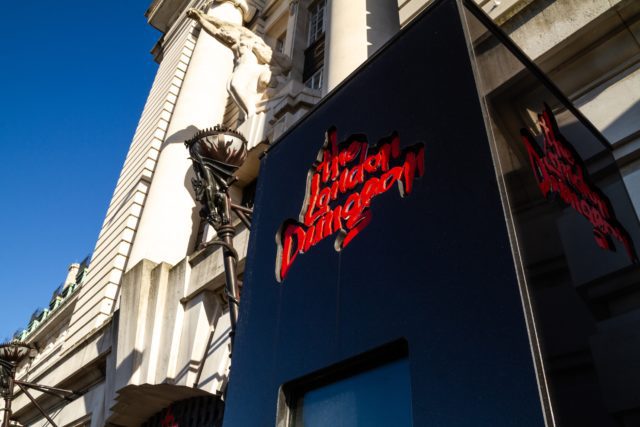 An electrifying experience in its own right, a trip to the
London Dungeon
is a must this Halloween, and, included in your entry ticket, the
Terrifying Tales
show (to 31 Oct) will reveal the spine-tingling happenings that occurred at 50 Berkeley Square, the most haunted house in England. Look out for the young girl, trapped in the attic and murdered by her servant.
www.thedungeons.com
Kraken Rum's Screamfest VI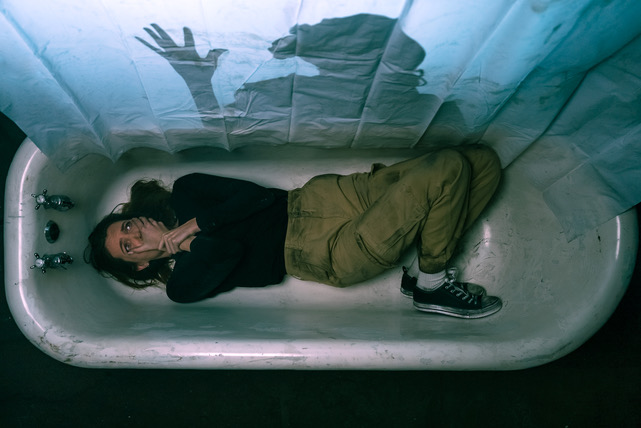 And finally, drown your fears at The Kraken Rum's Screamfest VI: Here We Come (27-29 October, 7pm-11pm), a pop-up bar with an unusual entry policy: all guests have to play a terrifying game of hide and seek – that is strictly 18+ only – to enter.  Housed within a terrifying basement venue in central London (The Ditch, Shoreditch Town Hall), customers must hide from a masked cult for 20 minutes in order to get into the bar and eventually calm their nerves with a menu of Kraken original cocktails. www.universe.com
Please like, share and comment below and see if we have anything else to inspire your next visit to London.