Take a seat on the Bar Bus and enjoy the most original rooftop terrace of London. Enjoy breathtaking views of the city while having a drink!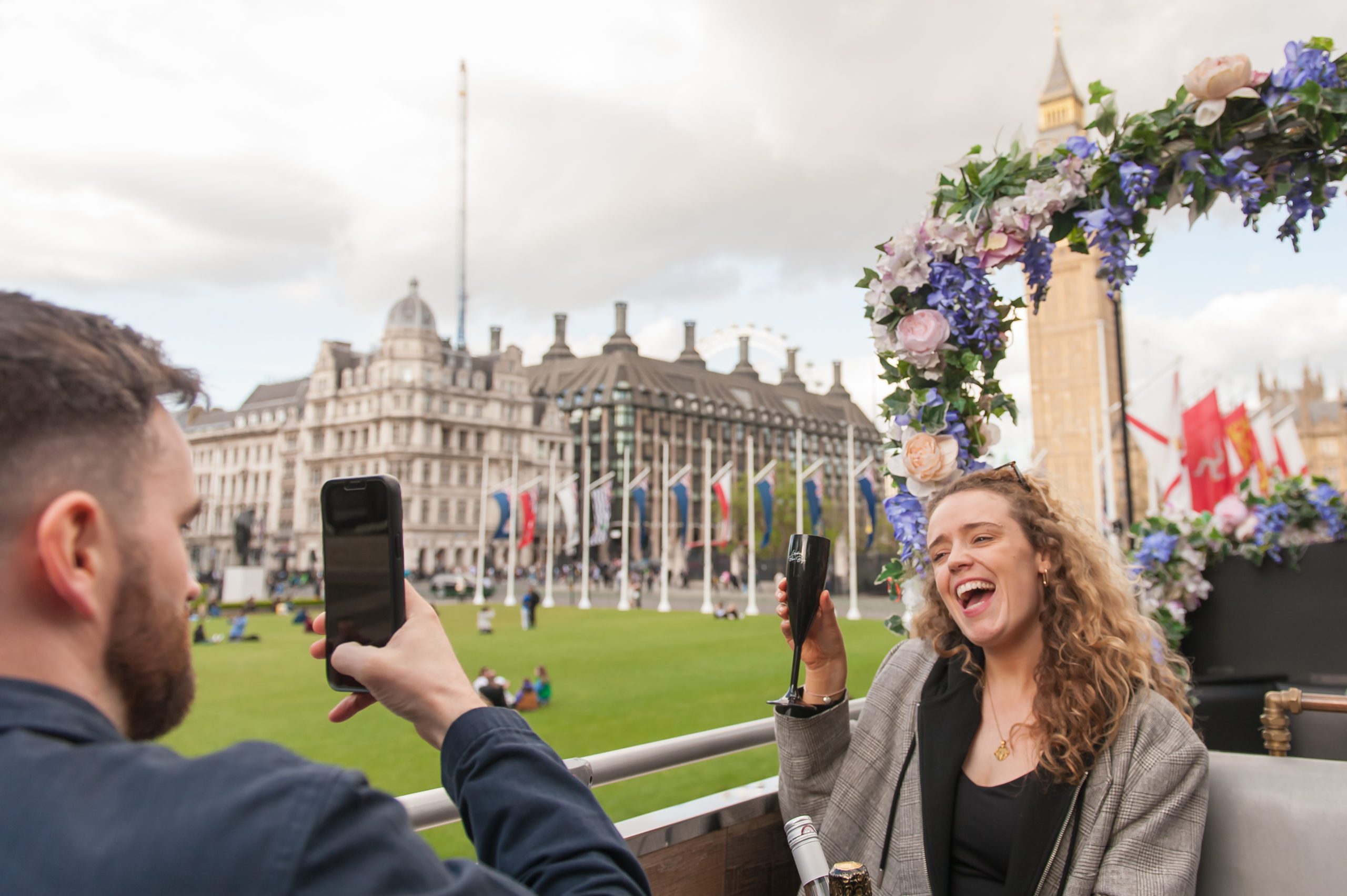 The most original rooftop bar in London is opening its doors again. If you're looking for quirky and fun rooftop bars in London, then this is the perfect way to begin your evening. The London Bar Bus has a roof terrace like no other and is the place to take in London's magnificent sights while relaxing with a few drinks.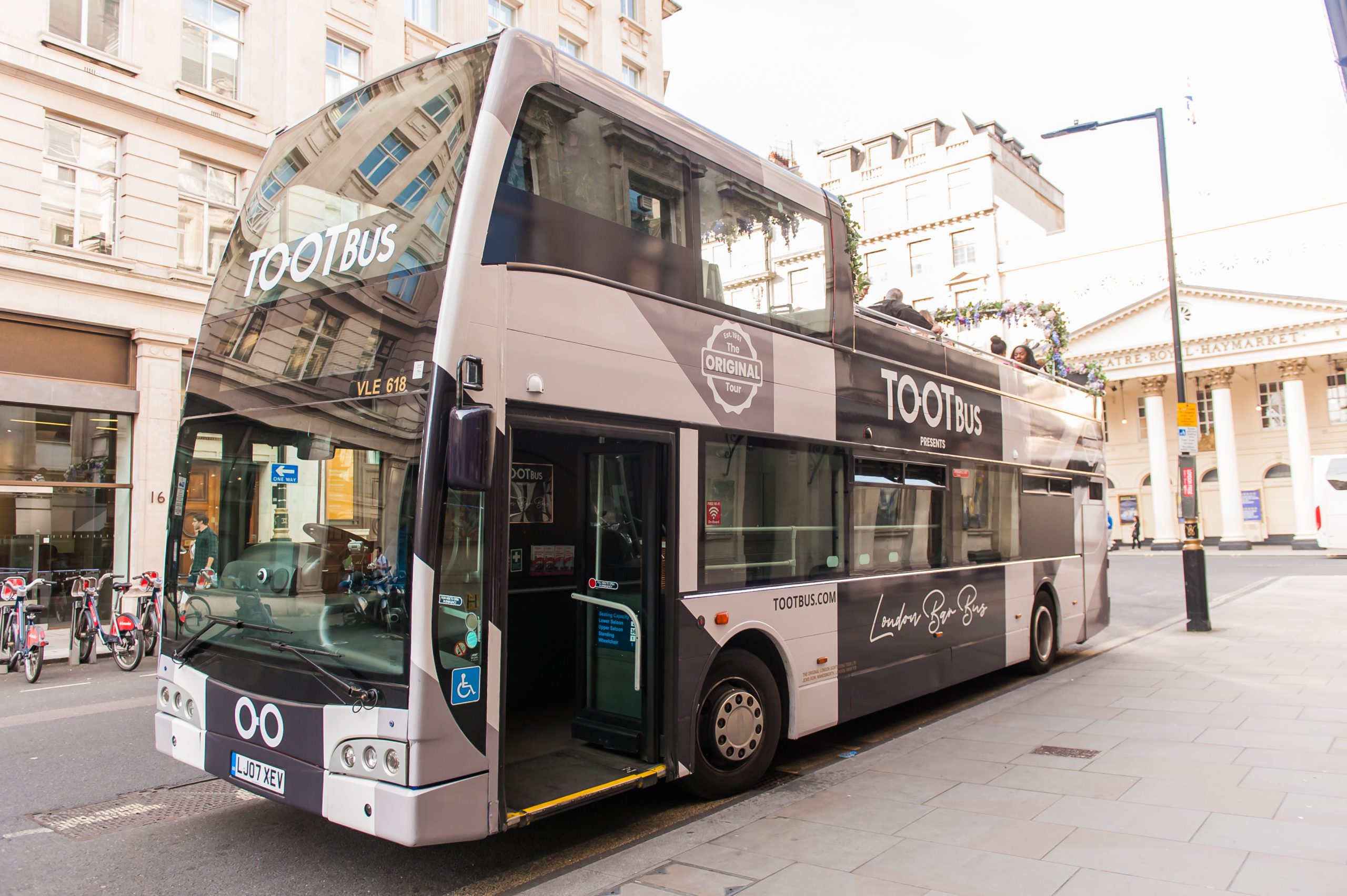 Out of all of the rooftop bars in central London, none will give you the magnificent ever-changing views of the city that you'll enjoy on this original tour. Whether you're planning a date, night out with friends, or looking for something different to do with visitors, the top deck of the double decker bar bus is the perfect place to chill out and spend time together whilst cruising around London.
With stunning views, banging tunes, an "instagrammable" floral décor and drinks, this is your chance to rediscover London like never before. Hop onboard London's first bar bus for a truly original way to see the city. Relax as you take in magnificent views of the London skyline. See Trafalgar Square, the Houses of Parliament, Big Ben, the London Eye, St Paul's Cathedral, Tower Bridge, Tower of London, Southbank and Piccadilly Circus under a whole new light.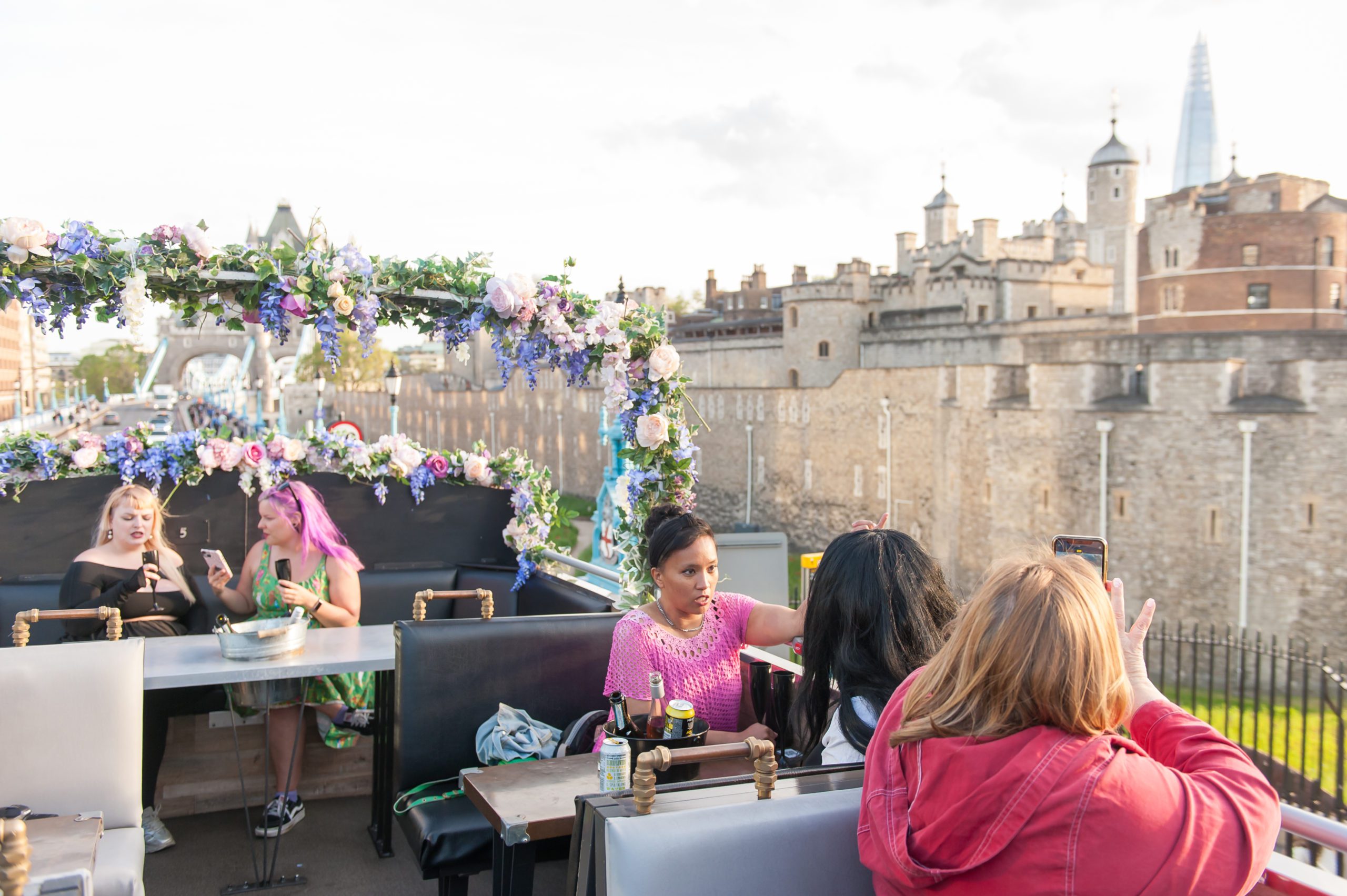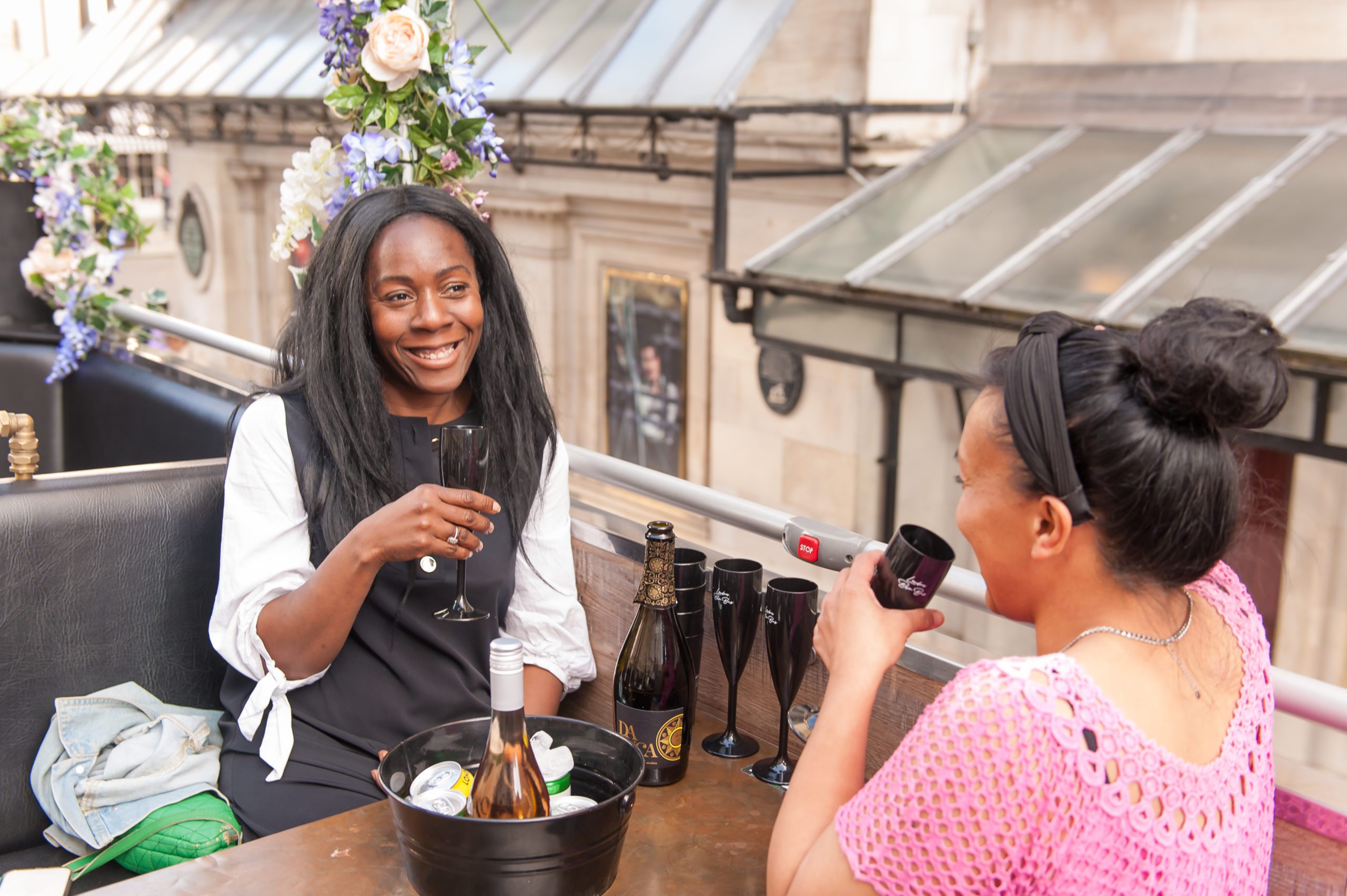 This is such a quirky way to see the city on board a summery rooftop bar, and a unique sightseeing bus tour, designed exclusively for over 18s.  Drinks are available to purchase on onboard. If you purchase the bus + 2 drinks option, you will be able to choose your drinks of choice on board from our selection of usual go-to drinks.
Departures every Friday, Saturday, Sunday until 3 September
From Charles II Street, London SW1Y 4QN
At 7pm and 3pm on Sundays
Please like, share and comment below and see if we have anything else to inspire your next visit to London.