Take a breather from shopping and sightseeing and unwind at a lunchtime concert in an amazing location.
Queen's House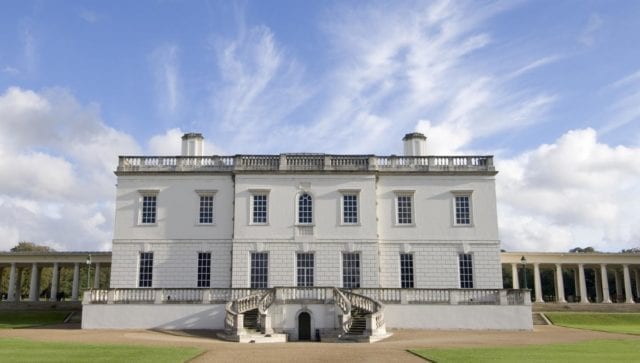 Greenwich is glorious in spring and there's so much to explore in this royal riverside borough. You can stand on the Meridian Line at the Royal Observatory, climb the rigging on the Cutty Sark and hear epic tales of endeavour at the National Maritime Museum. Or you could just chill out at a free lunchtime concert in the Great Hall at Queen's House (selected Weds, 1pm-2pm), performed by students from Trinity Laban Conservatoire of Music & Dance. Listen to chamber music (15 Mar) and harpists (29 Mar) as you gaze up and around the 17th-century geometric hall, a perfect 40ft cube with a gold-leaf fresco designed by Turner Prize-winning artist Richard Wright. Romney Rd, SE10 9NF. 
Westminster Abbey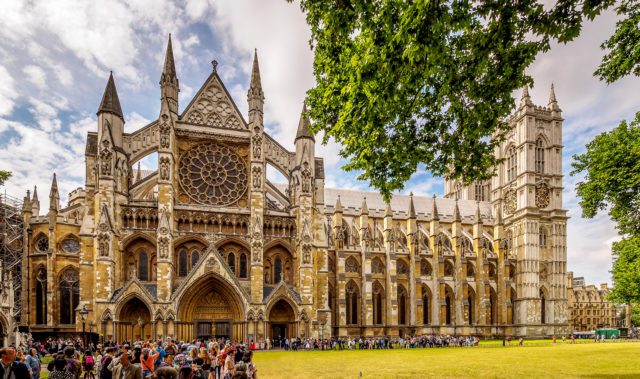 Within weeks, this thousand-year-old abbey will be in the world spotlight again for the coronation of King Charles III (6 May). It is closed from 25 April to prepare for this once-in-a-lifetime ceremony, so experience the abbey's serenity and beauty while you can. Free organ recitals take place every Sunday at 5pm, and everyone is welcome. Savour the sounds of the magnificent Harrison & Harrison organ, which was installed for the coronation of Charles's grandfather, King George VI, in 1937. If you think that's old though, bear in mind that there has been an organ in Westminster Abbey since 1304. 20 Dean's Yard, SW1P 3PA. 
St Martin-in-the-Fields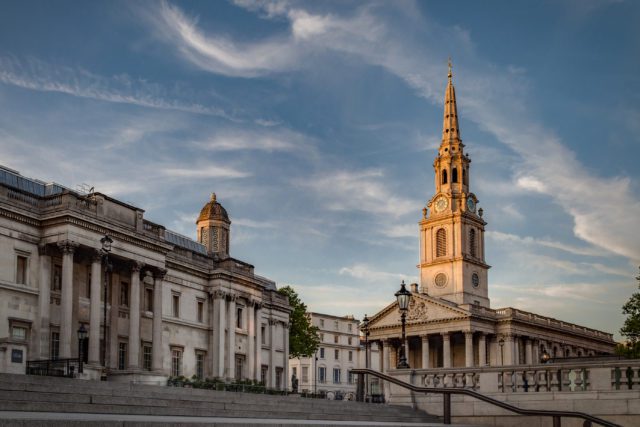 This magnificent Palladian church on the eastern edge of Trafalgar Square has watched over the West End since medieval times. As well as a place of prayer, it hosts untold music events, from choir and classical concerts to silent discos and candlelit jazz shows. Every Friday, there are lunchtime performances by up-and-coming artists: Jonathan Eyers creates spring-like sounds inspired by birdsong (17 Mar; 1pm-2pm) while you can hear music from India's classical arts in a concert that aims to improve your mindfulness and wellbeing (24 Mar; 1pm-2pm). Tickets are £10, though you can pay £20 and enjoy a traditional fish and chip lunch in the atmospheric crypt, which has a vaulted ceiling and a tombstone-covered floor. Trafalgar Square, WC2N 4JJ.
Royal Opera House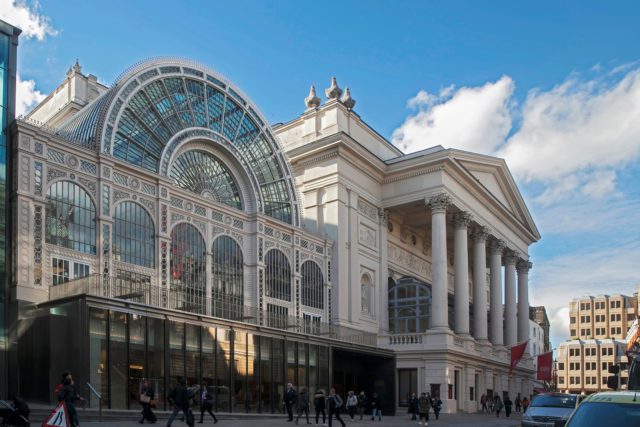 Another awe-inspiring venue for a lunchtime concert is the Royal Opera House in Covent Garden. Check out the free Live at Lunch concerts (to 26 May), where artists from the Royal Opera, the Orchestra of the Royal Opera House and The Royal Ballet perform in the Opera House's newly opened-up spaces. You can enjoy a spot of lunch afterwards at Piazza, the flagship fifth-floor restaurant that's open to all, whether you have a ticket or not. It's even got a wonderful roof terrace, though keep that a secret when it's sunny so you can bag a seat. Bow St, WC2E 9DD.
Royal College of Music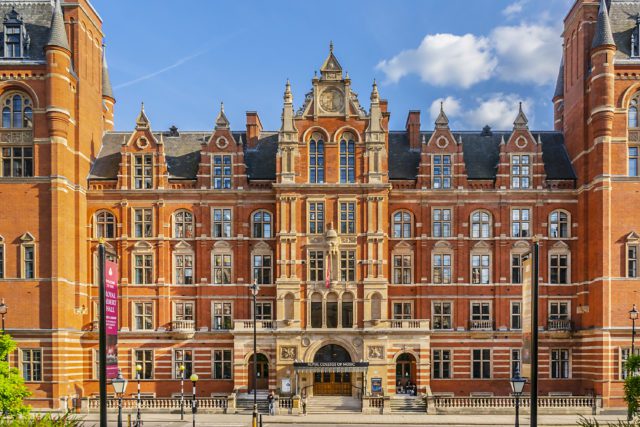 Founded in 1882, the Royal College of Music is a stately red-brick building opposite the equally grand Royal Albert Hall. There's a packed calendar of performances, recitals and events here, and you don't have to be a student to attend them. Even better, visitors pay what they can afford, from £2 to £15, at many lunchtime concerts – look out for chamber music recitals in the Performance Studio (Tues; 1.05pm). The college is celebrating the music of America this season, so look out for works by composers from Gershwin to Reich. If you're not in a hurry, you could explore the interesting museum afterwards and see the earliest known guitar and a famous portrait of composer Joseph Haydn (open Tue-Sun). Prince Consort Rd, SW7 2BS. 
St James's Church Piccadilly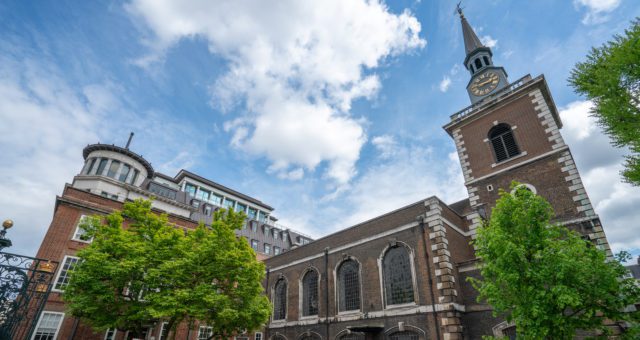 Sir Christopher Wren's exquisite 17th-century church, just along from Fortnum & Mason, is well known for showcasing talented artists and ensembles (R.E.M. and Laura Marling have even performed here). Look out for regular lunchtime concerts including award-winning classical guitarist Luke Tyrrell (17 Mar; 1.10pm) and wind quintet Aeolian Winds (24 Mar; 1.10pm). On most days, there's an arts and crafts market in the courtyard with street food for sale, so you could grab lunch afterwards. 197 Piccadilly, W1J 9LL. www.sjp.org.uk
Handel & Hendrix (reopening May 2023)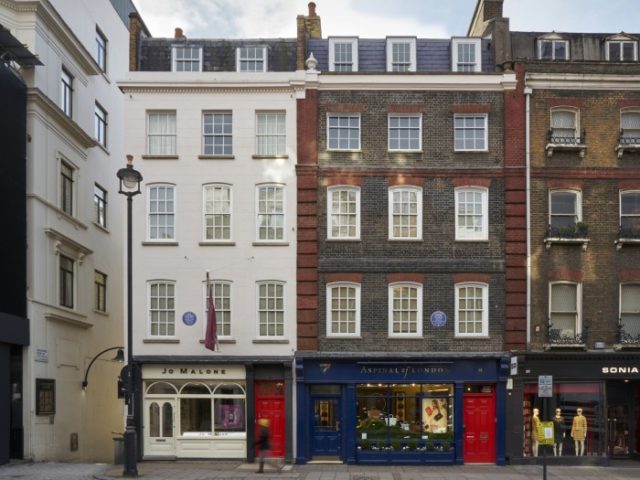 Displaying an iconic blue plaque on its wall, this Brook Street townhouse is the former home of two music legends: George Frideric Handel and Jimi Hendrix. In a strange example of synchronicity, the Baroque composer and the blues guitarist lived here, albeit it two centuries apart. The house is set to reopen in May and its lunchtime concerts are a welcome escape from city life. Many of the Baroque recitals take place in the historic Music Room, where Handel would have rehearsed his latest operas or oratorios with musicians and singers. It's incredibly atmospheric, especially as some performers wear period Baroque costume. 25 Brook St, W1K 4HB. www.handelhendrix.org
Please like, share and comment below and see if we have anything else to inspire your next visit to London.