Who doesn't love visiting a museum gift shop? Filled with all manner of treasures, here's our pick of some of the best
Royal Museums Greenwich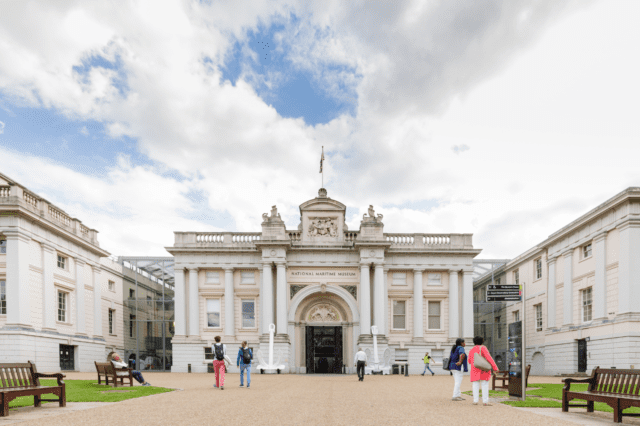 Looking for a nautical-inspired souvenir to take home with you? Royal Museums Greenwich has got you covered. If you enjoyed the Astronomy Photographer of the Year exhibition at the National Maritime Museum (to 13 Aug), browse the gift shop for exclusive astrophotography prints and practical astronomy books, as well as a quirky constellations umbrella (perfect for the spring showers), a hefty Planetarium paperweight and Lucy Kemp's silver star earrings. For those who've explored the decks of the Cutty Sark, you can take home a model of the tea clipper in a glass bottle, though it's decidedly smaller than Yinka Shonibare's replica of Admiral Nelson's HMS Victory in a bottle, which you won't be able to miss on your way in. Visitors to The Van de Veldes: Greenwich, Art and the Sea at Queen's House, meanwhile, can take home a print: we love the View of Greenwich from One Tree Hill, which was painted by Johannes Vorsterman in the 1680s. Take a look at the online shop.
Science Museum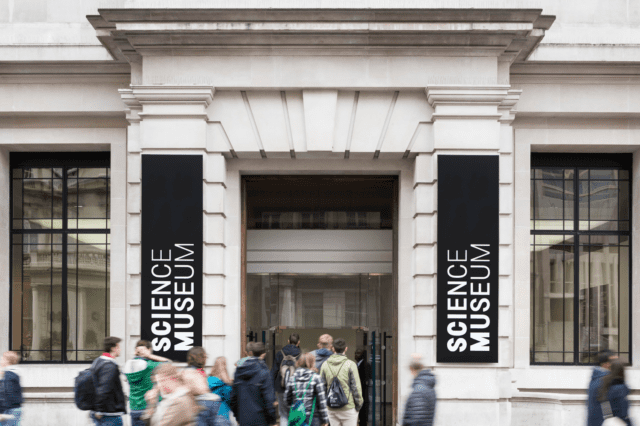 After you've boarded and explored a spaceship to explore an unknown planet, you may want a reminder of your intergalactic mission at Science Fiction: Voyage to the Edge of Imagination (to 4 May). You can shop the range from this immersive exhibition, including Star Wars, Star Trek, Marvel and Godzilla merchandise. Our favourite is the green alien plush, which looks even more loveable than E.T., though the Marvel Spider-Man lamp comes a close second. Take a look at the online shop.
London Transport Museum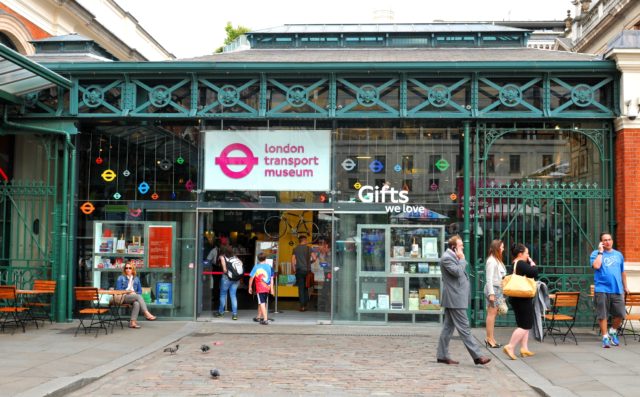 You don't have to be a trainspotter to enjoy the London Transport Museum – what's not to love about jumping on an old tram or 'driving' a Tube train? The shop is fantastic, too, with hundreds of posters and original artworks that span a century of transport design, including Art Deco classics from the 1930s. Design lovers can buy furniture and cushions covered with moquette, the durable woollen fabric used on London Transport seating. You can even order it by the metre and transform your lounge into a Central line waiting room if you're so inclined. Take a look at the online shop.
The Postal Museum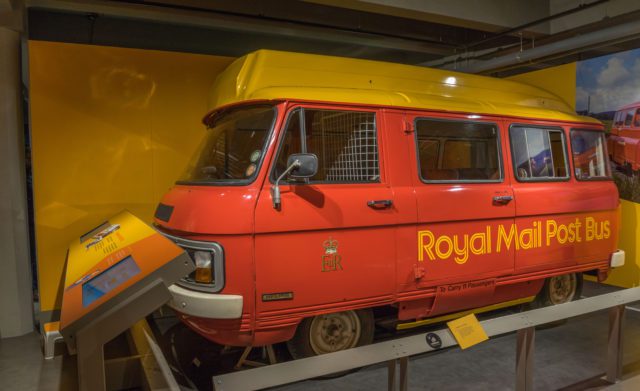 Still on a transport theme, the underground Mail Rail shifted post around London from 1927 to 2003. At The Postal Museum, you can take a ride on the dinky train and see the unchanged platforms deep below the Mount Pleasant sorting office. Then visit the gift shop, where you can buy a Mail Rail mug featuring original artwork from a poster designed by master illustrator Edward Bawden in 1935. A new exhibition, The King's Stamp, marks 70 years since we last had a new monarch adorning our postage stamps – buy the book Just Large Enough and learn all about the history of stamp design. Take a look at the online shop.
Victoria and Albert Museum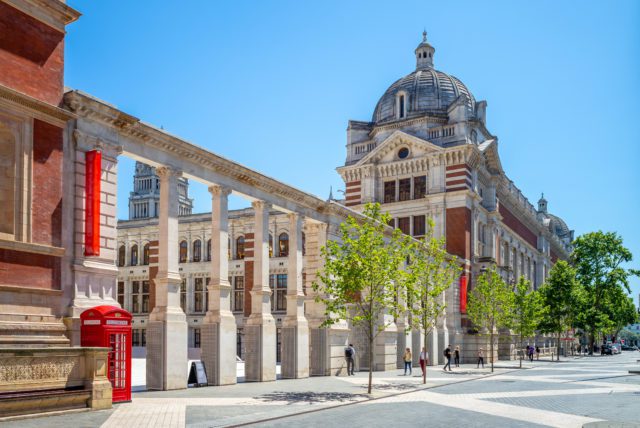 This global go-to museum for art and design has a similarly impressive gift shop, and every purchase made is ploughed back into caring for its collections. Make sure you see Africa Fashion, a spectacular exhibition of textiles, photos, music and design, before it ends on 16 Apr. You'll want to treat yourself to Adele Dejak's striking double-curve earrings and Asaawa by Josephine's covetable wax-print scrunchies in the gift shop afterwards. If you're going to Donatello: Sculpting the Renaissance (to 11 Jun), you can take home everything from a dramatic tote bag to an elegant amber and green hourglass designed by Milan's leading glass manufacturer, Ichendorf Milano. Take a look at the online shop.
Buckingham Palace & Windsor Castle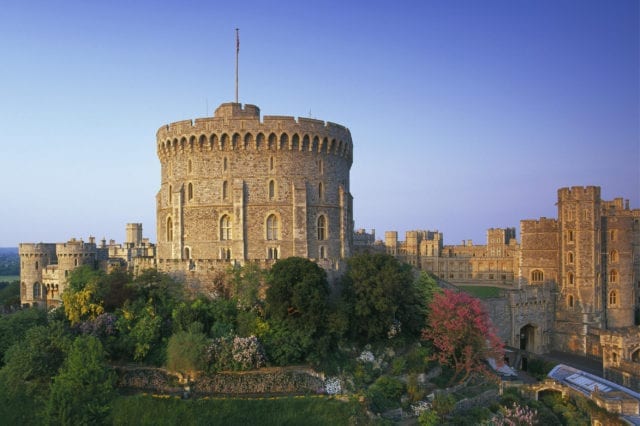 Whether you're a royalist or a republican, you won't want to miss the historic coronation of King Charles in May. The Royal Collection's Buckingham Palace and Windsor Castle shops have plenty of official souvenirs to mark the occasion, so why not treat yourself to a bottle of Royal Windsor pink gin, infused with raspberries from the Royal Estate, and toast the new king on 6 May? You could also browse the seasonal collection heralding the start of spring – the dainty brooch set with crystals of pastel-coloured flowers is particularly pretty. Take a look at the online shop.
Royal Air Force Museum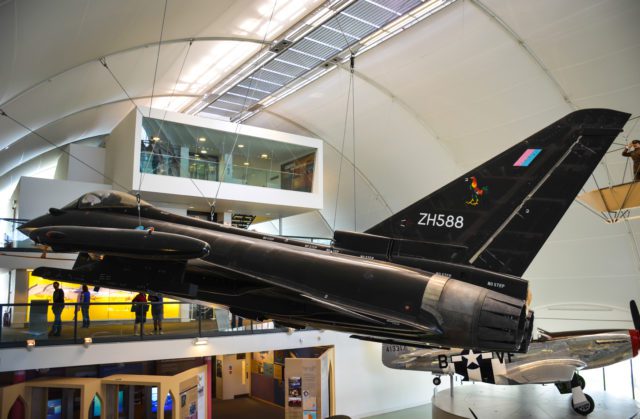 It takes just half an hour on the Tube to get to this family-friendly museum in Hendon, where visitors can learn about the unbelievable bravery shown by those who guarded our skies during the two world wars. You can sit in a Spitfire Mark XVI, experience a Typhoon jet simulator and fly in formation with the Red Arrows, then let off steam in the playground and picnic area. In the gift shop, find all sorts on sale, from a jar of rationed red onion chutney and an RAF hip flask to a poignant poppy and Spitfire mug. All profits are invested back into this precious museum, too. Take a look at the online shop.
Natural History Museum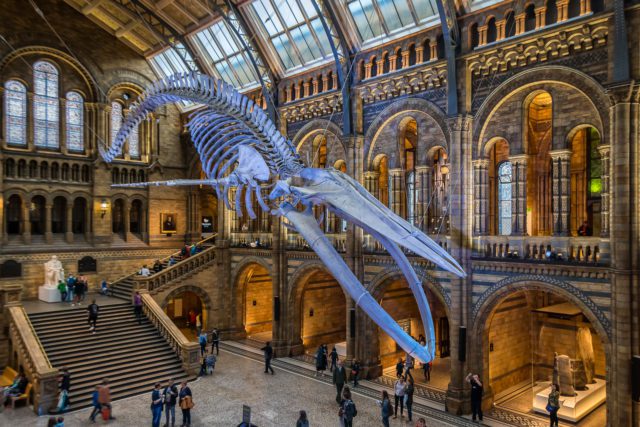 A major new exhibition, Titanosaur: Life as the Biggest Dinosaur (from 31 Mar), looks at one of the biggest creatures to have ever walked this planet. It was huge – four times bigger than the museum's Dippy the diplodocus – but you can buy keyring-size versions of these monsters in the gift shop, alongside unusual prints, toys, games and books. Take a look at the online shop.
Please like, share and comment below and see if we have anything else to inspire your next visit to London.