Introducing our guide to some of the best shows in London now. From soaring musicals to poignant plays, there's sure to be something for everyone
ABBA Voyage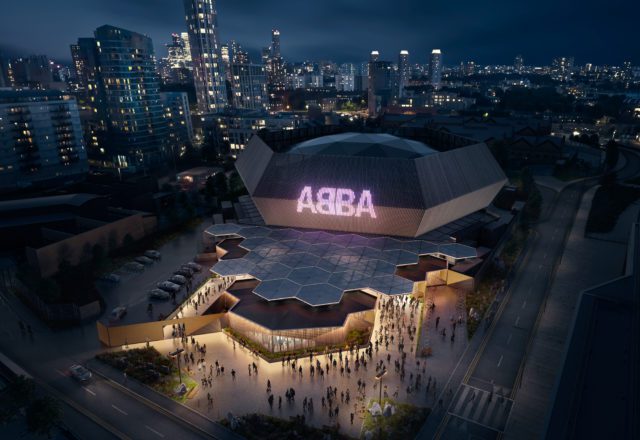 It's the triumphant return of one of the biggest pop acts of all time. A revolutionary, history-making new concert, it's held at the purpose-built ABBA Voyage Arena in Queen Elizabeth Olympic Park. Agnetha, Björn, Benny and Anni-Frid perform in this long-awaited concert via holographic avatars and accompanied by a live 10-piece band. Dance to your old favourites and some new releases. Blurring the lines between the physical and digital, the band have handpicked the setlist, which features their biggest and most popular hits. This concert is unmissable for fans of the Swedish supergroup. Find out more.
Ain't Too Proud: The Life and Times of The Temptations (from 31 March)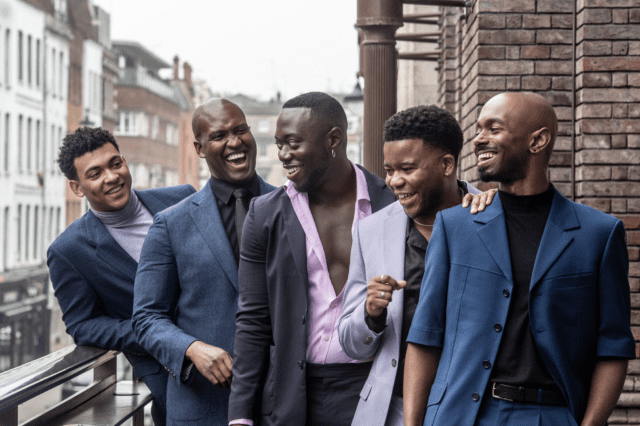 Ain't Too Proud: The Life and Times of The Temptations is the electrifying musical which follows the remarkable journey of The Temptations, from the streets of Detroit to the Rock and Roll Hall of Fame. Having thrilled audiences on Broadway for the past few years, it opens in London's West End for the first time at the Prince Edward Theatre on 31 March. Discover their full story – how they met, how they rose, the ground-breaking heights they reached and how personal and political conflicts threatened to tear the group apart. Set to the beat of the group's award-winning music, it's an epic story of brotherhood, family, loyalty and betrayal. Playing the Classic Five are Cameron Bernard Jones as Melvin Franklin, Kyle Cox as Paul Williams, Tosh Wanogho-Maud as David Ruffin, Mitchell Zhangazha as Eddie Kendricks, and Sifiso Mazibuko as Otis Williams. Prince Edward Theatre, Old Compton St, W1D 4HS. www.ainttooproudmusical.com
Back to the Future: The Musical
Turn your Flux Capacitor on and get ready for 1.21 gigawatts of pure entertainment. An electrifying ride back in time as the 1985 blockbuster film is transformed into a musical adventure by the movie's co-writers, Bob Gale and Robert Zemeckis. Check for times. Tickets from £19.95. Adelphi Theatre, Strand, WC2R 0NS. www.lwtheatres.co.uk
Bat Out of Hell: The Musical (to 1 Apr)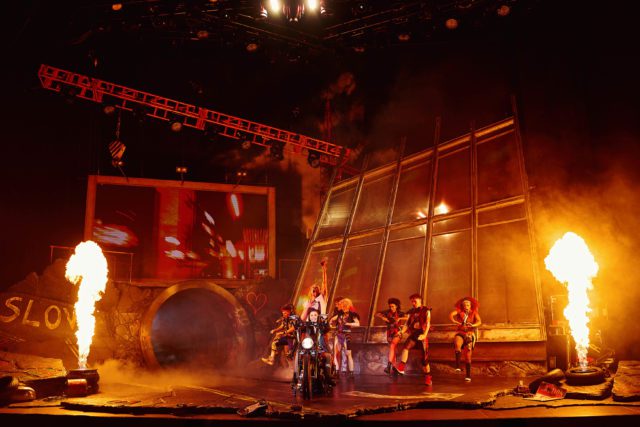 The original producers of Bat Out of Hell – The Musical, featuring Jim Steinman and Meat Loaf's greatest hits, stars Glenn Adamson as Strat, Kellie Gnauck as Raven, Rob Fowler as Falco, Sharon Sexton as Sloane, Jayme-Lee Zanoncelli as Zahara, James Chisholm as Jagwire, Matteo Johnson as Tink, Katie Tonkinson as Valkyrie and Danny Whelan as Ledoux. Bat Out of Hell became one of the best-selling albums in history, selling more than 60 million copies worldwide. Peacock Theatre, Portugal St, WC2A 2HT. www.sadlerswells.com
Bonnie & Clyde: The Musical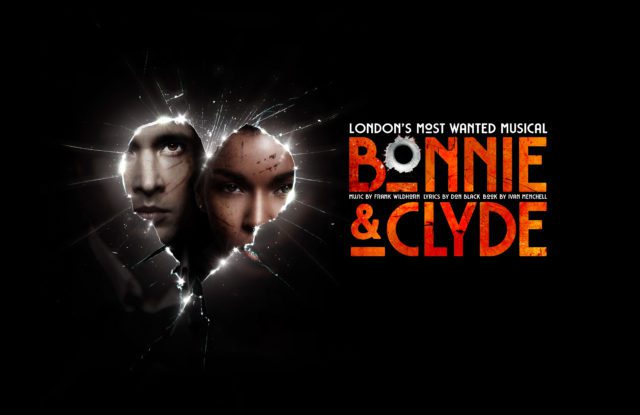 Returning to the West End, though this time at the Garrick Theatre, is the Tony Award-nominated show Fearless, shameless, and alluring, Bonnie & Clyde is the electrifying story of love, adventure and crime that captured the attention of an entire country. At the height of the Great Depression, Bonnie Parker and Clyde Barrow set off on a mission to chase their dreams. Their bold and reckless behaviour puts them and their loved ones in trouble with the law. Forced to stay on the run, the lovers resort to robbery and murder to survive. As the infamous duo's fame grows bigger, their inevitable end draws nearer… There is a stellar creative team behind the show, including music by Tony Award-nominee Frank Wildhorn and lyrics by Tony and Oscar-winner Don Black. Garrick Theatre, 2 Charing Cross Rd, WC2H 0HH. www.nimaxtheatres.com
The Book of Mormon
This controversial satire, from the writers of TV's South Park, follows the exploits of two hapless missionaries from the Church of Latter Day Saints. It has fully established itself as one of London's most popular musicals and one of the hottest tickets in town. Check for times and prices. Prince of Wales Theatre, Coventry St, W1D 6AS. www.thebookofmormonmusical.com/london
Cabaret at the Kit Kat Club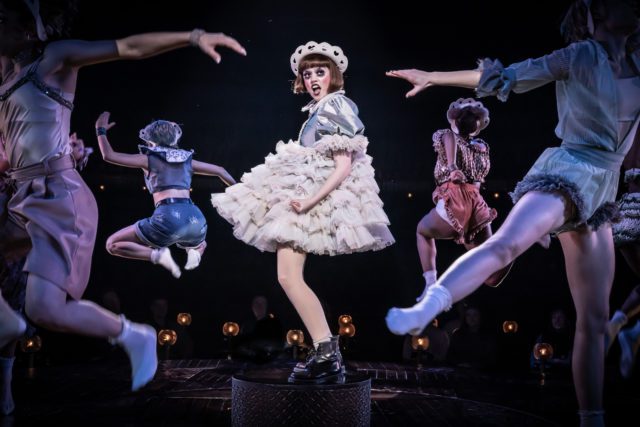 BAFTA winner Aimee Lou Wood, star of the Netflix series Sex Education and Oscar-nominated film Living, is currently soaring in the role of Sally Bowles (to 27 May) in the critically acclaimed production of Cabaret at the Playhouse Theatre. 'I've wanted to be Sally Bowles since I was around ten, so this is really special,' Wood said. The production won big at the Olivier Awards last year, scooping up a whopping seven of its 11 nominations. The show begins as soon as you step into the red-lit corridors, where you're asked to place a sticker over your camera – pictures are strictly prohibited. Performers roam the bar areas and exist alongside spectators all evening. Between the dim lighting, mesmerising performances and seductive set and costume designs, you're never without something to look at. It's escapism at its finest – a gorilla leaping across the stage somehow makes complete sense. Kit Kat Club at the Playhouse Theatre, Northumberland Avenue, WC2N 5DE. www.atgtickets.com
Dirty Dancing (to 29 Apr)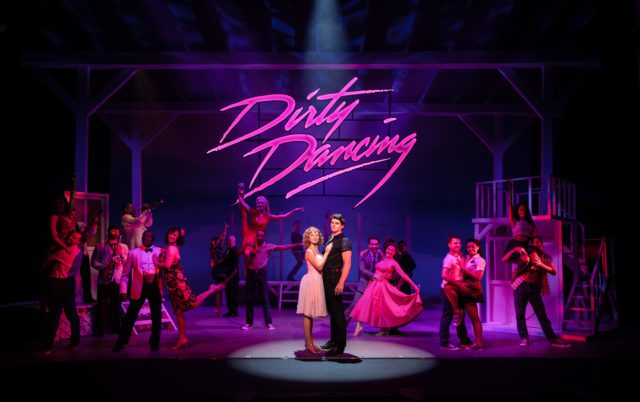 You'll have the time of your life at this musical based on the enduring 1980s romance which made stars of Patrick Swayze and Jennifer Grey. It's enjoying an extended run at the Dominion Theatre, thanks to the high demand for tickets, so you won't miss a chance to hear all the hit songs. There are 35 of them, no less, including Hungry Eyes, Dirty Dancing and, you guessed it, I've Had the Time of Your Life. Dominion Theatre, 268-269 Tottenham Court Rd, W1T 7AQ. www.nederlander.co.uk
Eugenius! (to 28 May)
>
Having transferred from The Other Palace Theatre in Westminster, this reworked version of the cult musical follows a teenage comic book artist who create a Hollywood superhero movie. It's produced by Warwick Davis (Harry Potter and Star Wars). Tickets from £30. The Turbine Theatre, Arches Lane, Circus West, SW11 8AB. www.theturbinetheatre.com
Frozen the Musical
The beloved animated film is now playing in London's West End, bringing Elsa and Anna's story to the stage in this heart-melting theatrical production. With incredible special effects, jaw-dropping scenery, and all the songs you know and love, it's an unmissable experience that will stay with you long after the curtain falls. Even the biggest FROZEN fans will be in for some surprises, as the production features brand-new music from Kristen Anderson-Lopez and Robert Lopez, writers of the unforgettable Let It Go. Theatre Royal Drury Lane, Catherine St, WC2B 5JF. www.lwtheatres.co.uk
The Great British Bake Off Musical (to 13 May)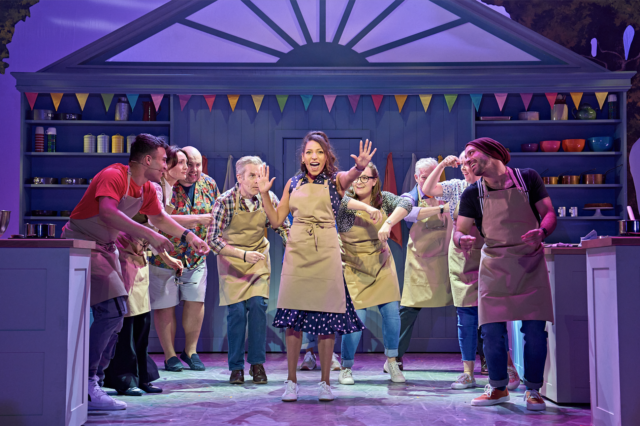 It's one of the nation's favourite TV shows and now it's had a musical makeover. The amateur baking competition is a feel-good combination of summer vibes, cheerful characters and delicious bakes – the perfect 'recipe' for a musical. Created in association with the show's producers, The Great British Bake Off Musical is playing at the Nöel Coward Theatre until 13 May. Expect humour, vibrancy and joy as well as many new songs written by acclaimed duo Jake Brunger and Pippa Cleary. Noël Coward Theatre, 85-88 St Martin's Ln, WC2N 4AP. www.bakeoffthemusical.com
Guys & Dolls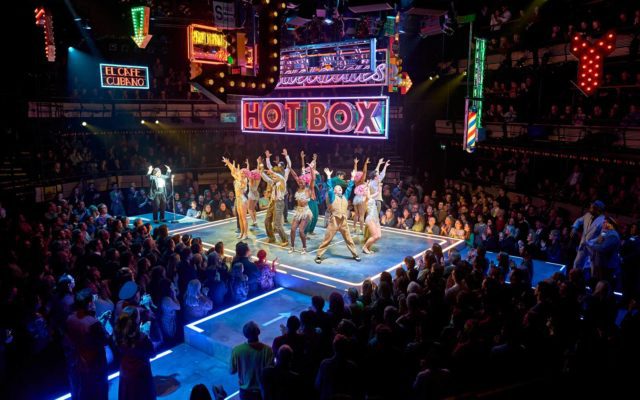 The seating is wrapped around the action in this immersive retelling of the legendary musical, set on the streets of Manhattan and the bars of Havana. Guys & Dolls is packed with hit songs, laughs and romance in the unlikeliest of love stories. The Bridge Theatre, 3 Potters Fields Park, SE1 2SG. www.bridgetheatre.co.uk
Hamilton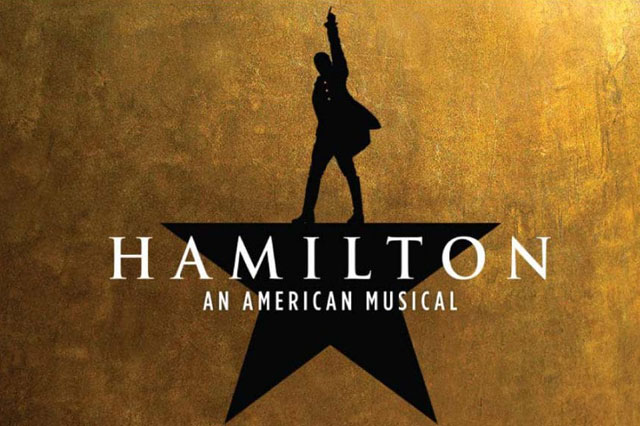 Hip-hop musical based on the story of America's founding father, Alexander Hamilton, an immigrant from the West Indies who became George Washington's right-hand man during the Revolutionary War and helped shape the very foundations of America as we know it today. The score blends hip-hop, jazz, blues, rap, R&B and Broadway. Check for times and prices. Victoria Palace Theatre, Victoria St, SW1E 5EA. www.hamiltonthemusical.co.uk
Jersey Boys
Award-winning musical about Frankie Valli and the Four Seasons. They had a distinctive sound no one had heard before, but while their harmonies were perfect on stage, off stage it was very different. You'll hear all the legendary hits including 
Big girls Don't Cry
, 
Walk Like a Man
, 
Can't Take My Eyes off You
, 
Sherry
and 
Oh What a Night
. 
Trafalgar Theatre, 24 Whitehall, SW1A 2DY. www.atgtickets.com
Les Misérables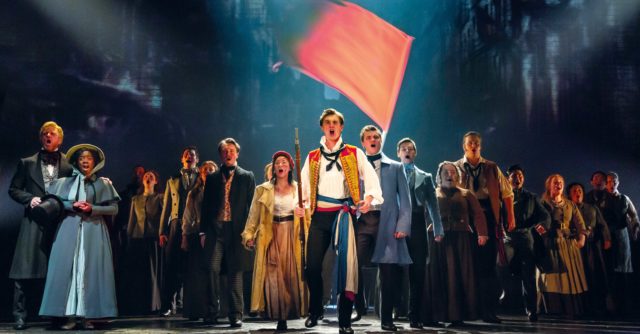 The world's longest-running musical, adapted from Victor Hugo's classic novel. Set in France during the June 1832 Rebellion, Les Misérables tells the story of Jean Valjean, a French peasant, and his attempt to find redemption. Following his release in 1815 after serving 19 years in prison for stealing a loaf of bread, Valjean decides to break his parole and start a new life. Along the way, Valjean and a slew of characters are swept into the Rebellion, where a group of young idealists attempt to overthrow the government in Paris. Sondheim Theatre, 51 Shaftesbury Ave, W1D 6BA. www.lesmis.com
The Lion King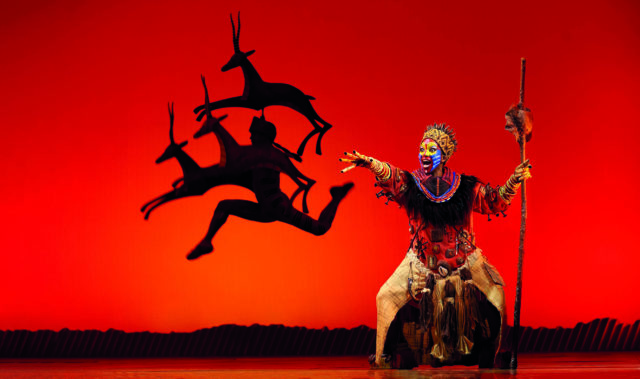 Bursting onto the stage with glorious colours, stunning effects, enchanting music and mesmerising puppetry, this is Disney's award-winning musical adaptation of the classic film. Follow Simba's journey from a wide-eyed lion cub to his destiny as the King of the Pridelands. Lyceum Theatre, 21 Wellington St, WC2E 7RQ. www.thelionking.co.uk
Mamma Mia! The Musical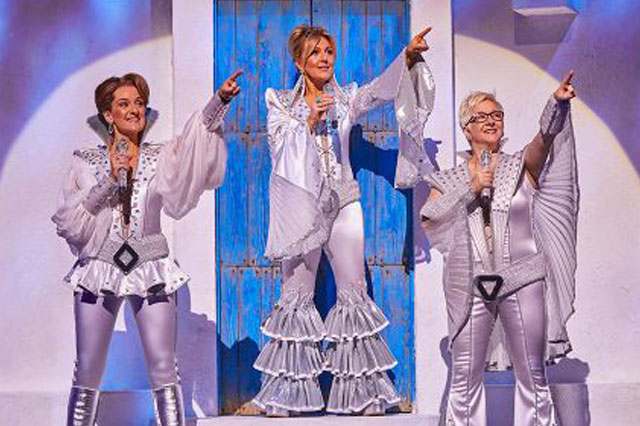 A mother, a daughter and three possible dads. More than 65 million people around the world have fallen in love with the characters, the story and the music that make Mamma Mia! the ultimate feel-good show. On the night before her wedding, Sophie Sheridan begins a quest to discover the identity of her father, bringing three men from her mother's past back to the island they last visited 20 years ago. The storytelling magic of ABBA's timeless songs brings this enchanting tale of love, laughter and friendship to life. Novello Theatre, Aldwych, WC2B 4LD. www.mamma-mia.com
Matilda the Musical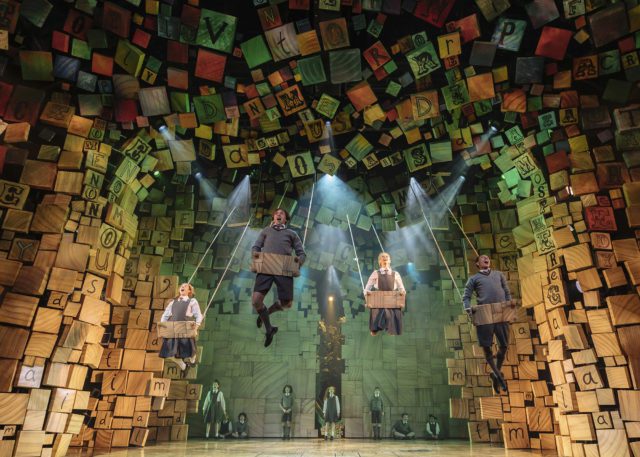 Prepare to be enchanted by the story of an extraordinary little girl who, armed with a vivid imagination and a sharp mind, dares to take a stand and change her own destiny. Based on Roald Dahl's children's book, brought to life by the Royal Shakespeare Company. The production has won 99 international awards, including 24 for Best Musical, and was recently released as a movie too. Cambridge Theatre, 32-34 Earlham St, WC2H 9HU. www.matildathemusical.com
Moulin Rouge! The Musical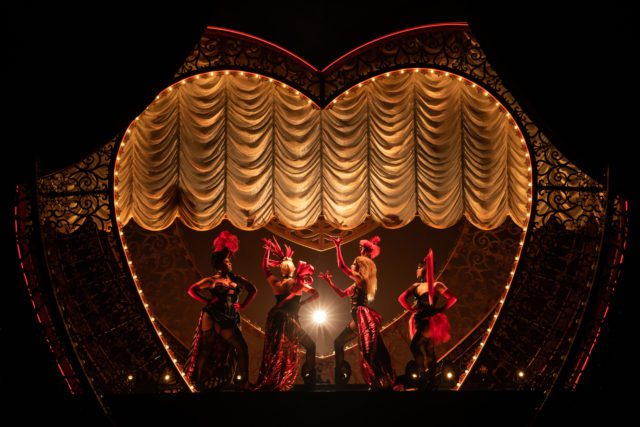 Enter a world of splendour and romance; of eye-popping excess, glitz, grandeur and glory. A glamorous stage version of Baz Luhrmann's revolutionary film, where bohemians and aristocrats rub elbows. This is a theatrical celebration of truth, beauty, freedom and love. Pop the champagne and prepare for this new musical mash-up extravaganza. Piccadilly Theatre, 16 Denman St, W1D 7DY. www.thepiccadillytheatre.com
Oklahoma!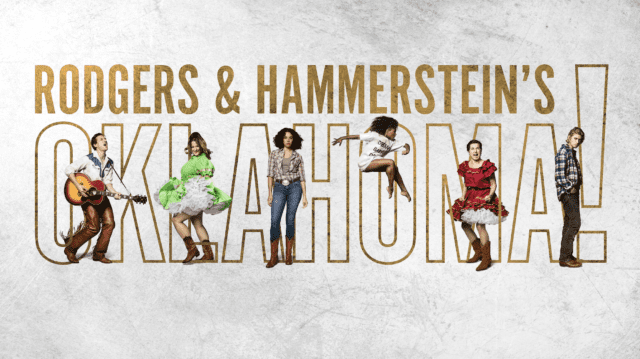 Rodgers and Hammerstein's legendary musical about the frontier life that shaped America. Winner of the Tony Award for Best Musical Revival, Daniel Fish's interpretation recently enjoyed a sold-out run at the Young Vic after huge success on Broadway. It has been reimagined for the 21st century without changing a word of the text. Wyndham's Theatre, Charing Cross Rd, WC2H 0DA. www.oklahomawestend.com
Only Fools and Horses: The Musical (to 29 Apr)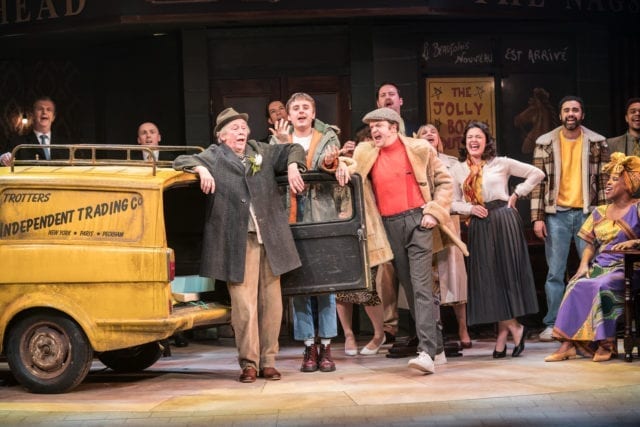 Mais oui, mais oui, the world may have changed a lot since we first bid a jovial 'au revoir' to the Trotters of Peckham, but good 'ol Del Boy, Rodney and the rest of the gang haven't changed a bit… well, apart from the odd spontaneous bursting into song, and the occasional dancing across the market, there. Based on the landmark, record-breaking television series and starring Paul Whitehouse as the much-loved Grandad. This is the critically acclaimed feel-good, family celebration of traditional, working-class London life and the aspirations we all share. Theatre Royal Haymarket, SW1Y 4HT. www.trh.co.uk
The Phantom of the Opera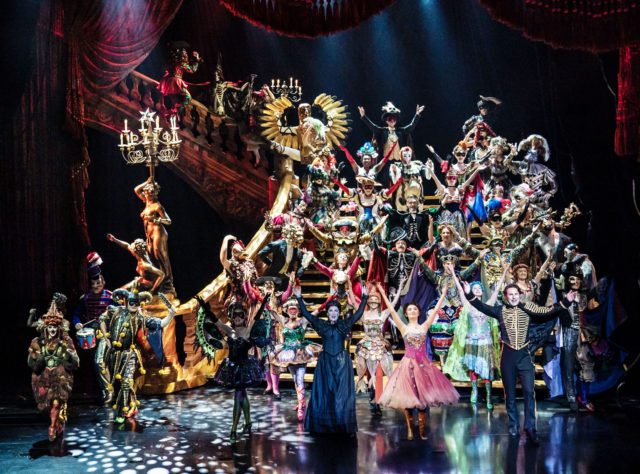 Based on the 1910 eponymous novel by Gaston Leroux, the long-running musical masterpiece has just celebrated 35 years at London's West End. Watch as the mysterious, masked musical genius living in the underground labyrinth beneath the Paris Opéra House becomes obsessed with the beautiful soprano, Christine Daaé. Her Majesty's Theatre, 57 Haymarket, SW1Y 4QL. www.thephantomoftheopera.com
Pretty Woman: The Musical (to 18 Jun)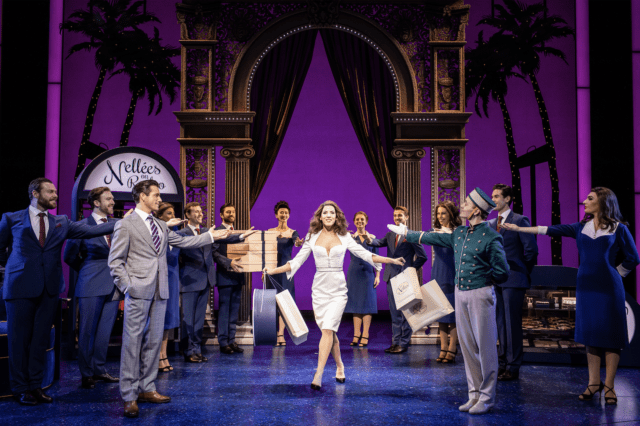 Get ready to fall in love with London as the record-breaking box office smash-hit musical returns to the stage at its glamorous new home – the Savoy Theatre. Vivian and Edward are unlikely soulmates who overcome all odds to find each other…and themselves. Experience the moments you love from the Hollywood movie and get to know these iconic characters in a whole new way in this dazzlingly joyous theatrical take on a love story for the ages. Savoy Theatre, Savoy Court, Strand, WC2R 0ET. www.thesavoytheatre.com
Sylvia (to 8 Apr)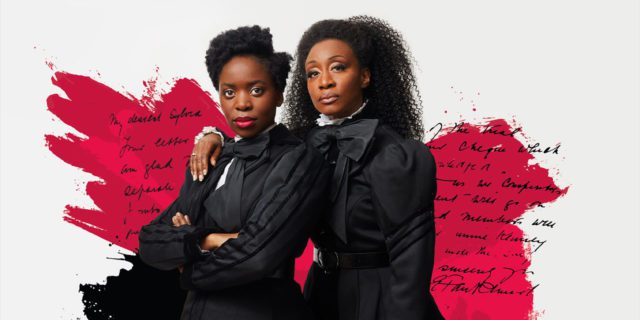 Beverley Knight stars in Kate Prince's musical celebration of Sylvia, the lesser-known Pankhurst who was at the heart of the Suffragette movement. The Old Vic, The Cut, SE1 8NB. www.oldvictheatre.com
Tina – The Tina Turner Musical
Discover the untold story of a woman who dared to defy the bounds of her age, gender and race. From humble beginnings in Nutbush, Tennessee, to her transformation into the global Queen of Rock 'n' Roll, Tina Turner didn't just break the rules, she rewrote them. Check for times and prices. Aldwych Theatre, 49 Aldwych, WC2B 4DF. www.tinathemusical.com
Wicked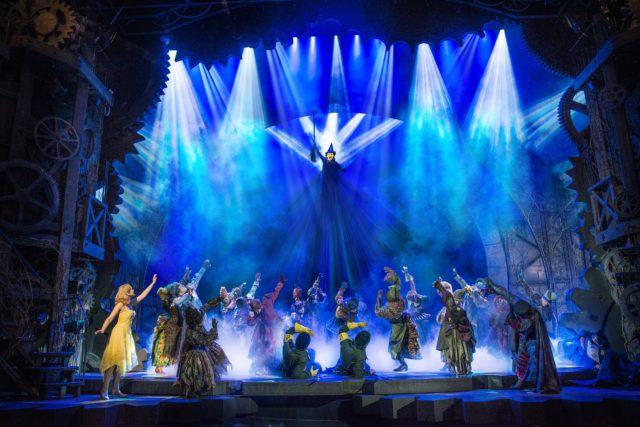 In a parallel Land of Oz, Wicked tells the story of an unlikely friendship between two women, Glinda and Elphaba. Their friendship reaches a crossroads and their lives take very different paths until they fulfil their destinies as Glinda the Good and the Wicked Witch of the West. It's a musical phenomenon. Apollo Victoria Theatre, 17 Wilton Rd, SW1V 1LG. www.wickedthemusical.co.uk
Winnie the Pooh (to 21 May)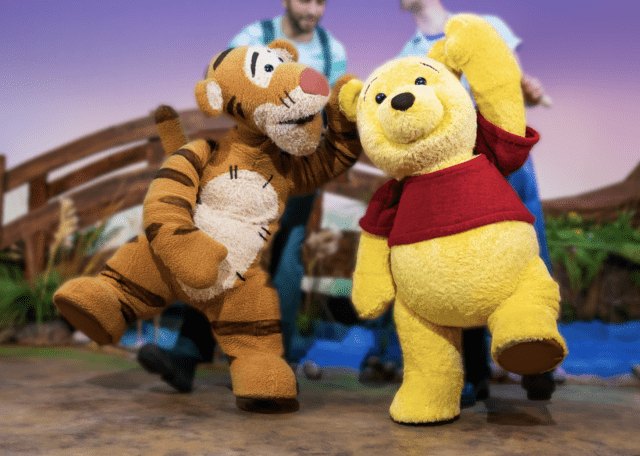 Told through charming life-sized puppetry of loveable characters including Winnie, Tigger and Piglet, this limited-season production features the Sherman Brothers' classic music and original songs by A.A. Milne. Created by the legendary Jonathan Rockefeller, it has already achieved phenomenal success in New York and Chicago. It promises to be a truly nostalgic experience, as well as one that your children will look back on in the same way in years to come. Riverside Studios, 101 Queen Caroline St, W6 9BN. www.winniethepoohshow.co.uk/london
Plays
A Little Life (25 Mar-18 Jun)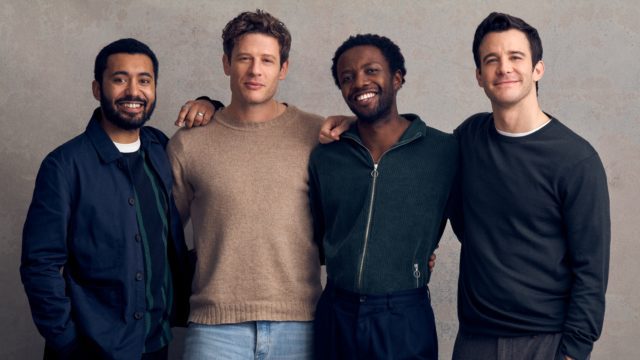 A Little Life is based on the million-copy bestseller by Hanya Yanagihara. It follows four college friends in New York City: aspiring actor Willem, successful architect Malcolm, struggling artist JB and prodigious lawyer Jude. As ambition, addiction and pride threaten to pull the group apart, they always find themselves bound by their love for Jude and the mysteries of his past. But when those secrets come to light, they finally learn that to know Jude St Francis is to understand the limitless potential of love in the face of life. Harold Pinter Theatre, Panton St, SW1Y 4DN. www.haroldpintertheatre.co.uk
For Black Boys who have considered suicide when the hue gets too heavy (25 Mar-7 May)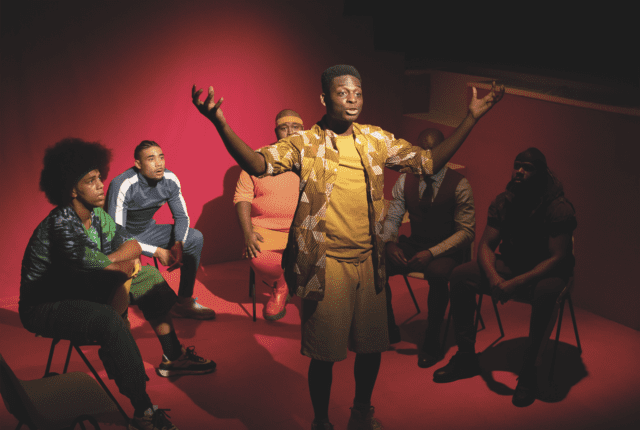 Following its sold-out runs at the Royal Court Theatre and New Diorama ​Theatre, this award-winning production transfers to the West End for a limited six-week run. Six young Black men meet for group therapy, and let their hearts – and imaginations – run wild. For Black Boys straddles the threshold of joyful fantasy and brutal reality: a world of music, movement, storytelling and verse – where six men clash and connect in a desperate bid for survival. Father figures and fashion tips. Lost loves and jollof rice. African empires and illicit sex. Good days and bad days. Apollo Theatre, Shaftesbury Avenue, W1D 7EZ. www.theapollotheatre.co.uk
Further Than the Furthest Thing (to 29 Apr)
Jennifer Tang's visionary interpretation of Zinnie Harris's award-winning modern classic about a community under threat from the modern world. It is based on real events on the island of Tristan da Cunha, a remote group of volcanic islands in the South Atlantic. Young Vic, 66 The Cut, SE1 8LZ. www.youngvic.org
Harry Potter and the Cursed Child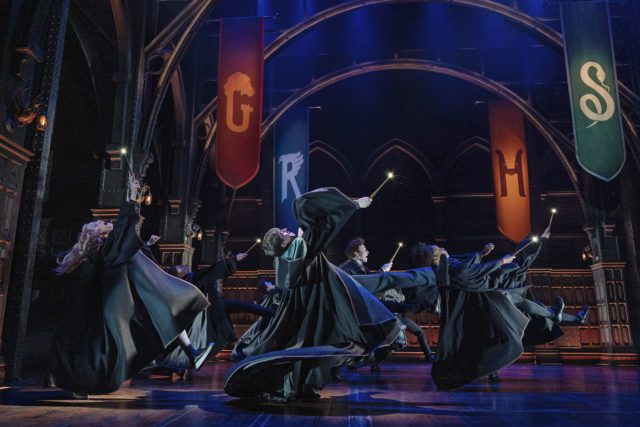 Father-of-three Harry now works for the Ministry of Magic, but his youngest son grapples with the legacy he never really wanted. Set 19 years after Harry, Ron, and Hermione saved the wizarding world, they're back on an extraordinary new adventure. This time, they're joined by a brave new generation that has only just arrived at the legendary Hogwarts School of Witchcraft and Wizardry. Prepare for spectacular spells, a mind-blowing race through time, and an epic battle to stop mysterious forces, all while the future hangs in the balance. Based on an original new story by J.K. Rowling, Jack Thorne and John Tiffany, parts I and II of the adaptation of JK Rowling's new story have won many awards. The Palace Theatre, 113 Shaftesbury Ave, W1D 5AY. www.harrypottertheplay.com
The Lehman Trilogy (to 20 May)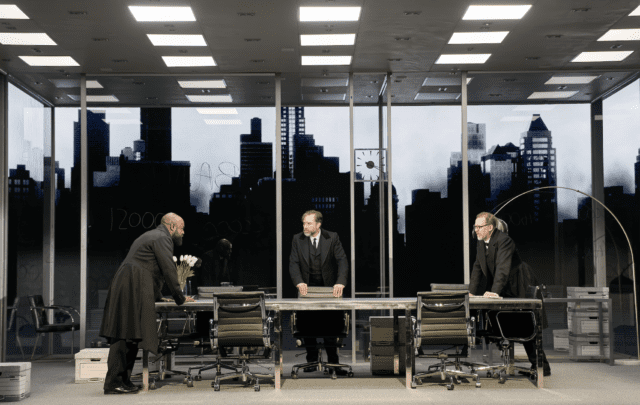 The multi-award-winning play, The Lehman Trilogy, has returned to the West End at the Gillian Lynne Theatre following a triumphant season in Los Angeles. It tells the story of three brothers who come to New York from Bavaria in 1844 and dream of a new life. Their dreams become reality with their financial firm, The Lehman Brothers, launching soon afterwards. Fast-forward 163 years and the firm collapses into bankruptcy, leading to the biggest financial crisis the world has ever seen. This incredible production, directed by Golden Globe-winner Sam Mendes, stars Michael Balogun, Hadley Fraser and Nigel Lindsay as the Lehman brothers, their sons and grandsons. It reopened to rave reviews earlier this year so we would earmark this one if we were you! Gillian Lynne Theatre, 166 Drury Ln, WC2B 5PW. www.lwtheatres.co.uk
A Midsummer Night's Dream (27 Apr-12 Apr)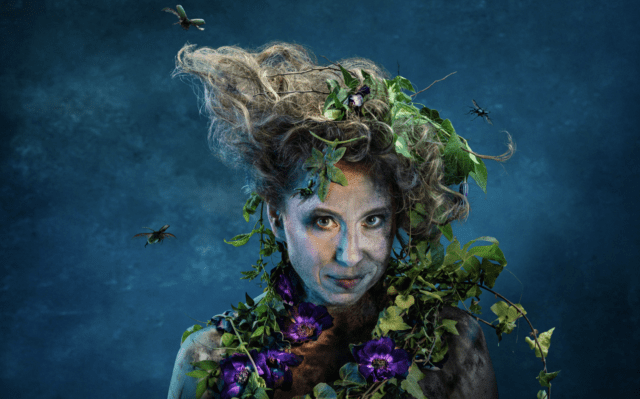 As summer nears, join the revellers as nature encroaches on the Globe Theatre for the wonderfully disruptive and exhilarating comedy A Midsummer Night's Dream (from 27 Apr). Four rebellious young lovers, a band of ambitious artisan players, and a feuding Fairy King and Queen all cross paths in a riotously enchanted forest. When the devilish shape-shifting, mischief-making Puck is ordered to cast spells on everyone, what could possibly go wrong? All hell breaks loose as nature, and human nature, are turned upside down and inside out… but once the nightmare is over, will life be a dream again by morning? Shakespeare's Globe, 21 New Globe Walk, SE1 9DT. www.shakespearesglobe.com
The Mousetrap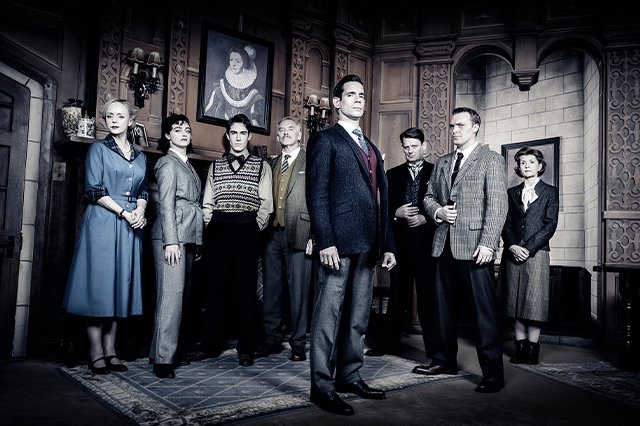 The world's longest-running play is back onstage in London's West End. A murderer strikes at a party in a manor house in Agatha Christie's long-running whodunnit. Seven strangers find themselves snowed in at a stately countryside home – and the killer is in their midst! One by one, their sordid pasts are revealed. Which one is the murderer? Who will be their next victim? Can the mystery be solved before another "mouse" goes SNAP? St Martin's Theatre, West St, WC2H 9NZ. www.the-mousetrap.co.uk
Phaedra (to 8 Apr)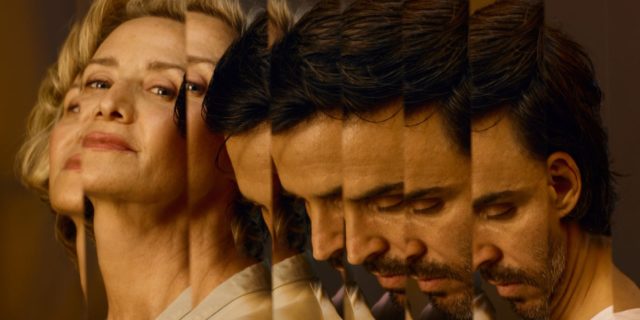 A powerful reimagination of Seneca's famous tragedy, starring Janet McTeer (Ozark) and Assaad Bouab (Call My Agent) in his London stage debut. After years of fierce focus on her political career, a politician turns her attention to her personal life. The reappearance of a figure from her past shakes the foundations of her house and the beliefs that have underpinned her power. As buried lust and loneliness surge to the surface, her actions threaten to destroy everything she has built. Lyttelton Theatre, National Theatre, SE1 9PX. www.nationaltheatre.org.uk
The Play That Goes Wrong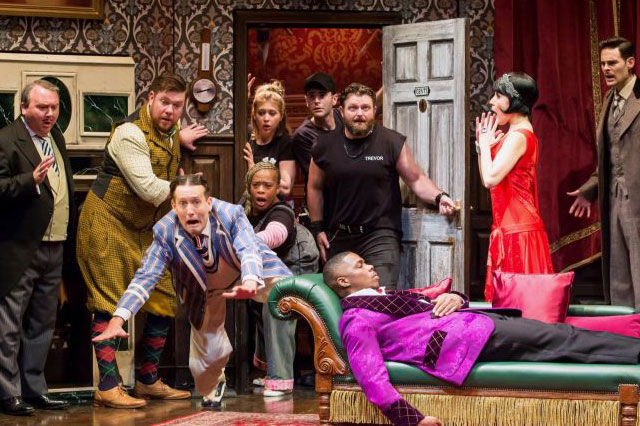 A group of accident-prone thespians battle against all odds to make it through to their final curtain call at The Cornley Drama Society's 1920s murder mystery show. But as the title suggests, everything that can go wrong… does – and with hilarious consequences! Duchess Theatre, 3-5 Catherine St, WC2B 5LA. www.theplaythatgoeswrong.com
Shirley Valentine (to 6 May)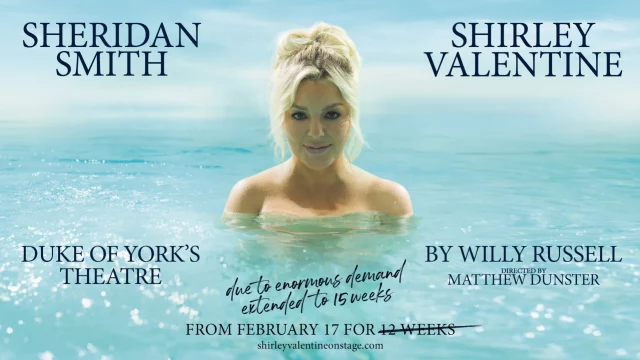 Sheridan Smith stars in this award-winning one-woman play written by Willy Russell. This joyous, life-affirming story follows a woman who got lost in marriage and motherhood and wound up talking to the kitchen wall whilst cooking her husband's dinner. But Shirley still has a secret dream. And in her bag, an airline ticket. One day she may just leave a note saying: 'Gone! Gone to Greece.' Duke of York's Theatre, 104 St Martin's Lane, WC2N 4BG. www.atgtickets.com
A Streetcar Named Desire (to 6 May)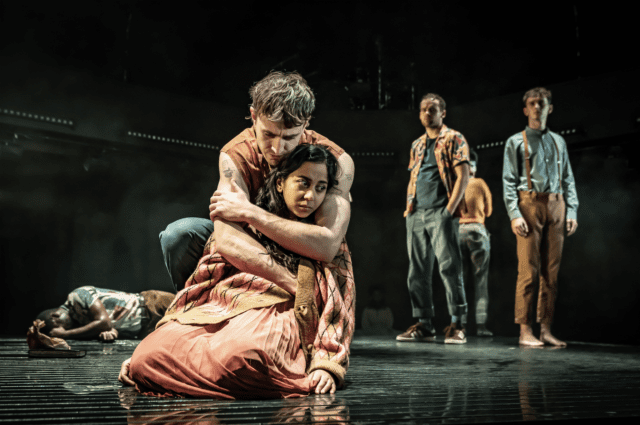 Following his recent Oscar nomination, there's no rest for Paul Mescal as the highly anticipated revival of Tennessee Williams' acclaimed play, A Streetcar Named Desire, recently transferred to the West End for seven weeks only. Mescal stars alongside Patsy Ferran and Anjana Vasan at the Phoenix Theatre. Tickets are in very high demand but, each Wednesday, a limited number of £25 stalls tickets for the following week of performances will be released as part of an online lottery. Phoenix Theatre, Charing Cross Road, WC2H 0JP. www.thephoenixtheatre.co.uk
Titus Andronicus (to 15 Apr)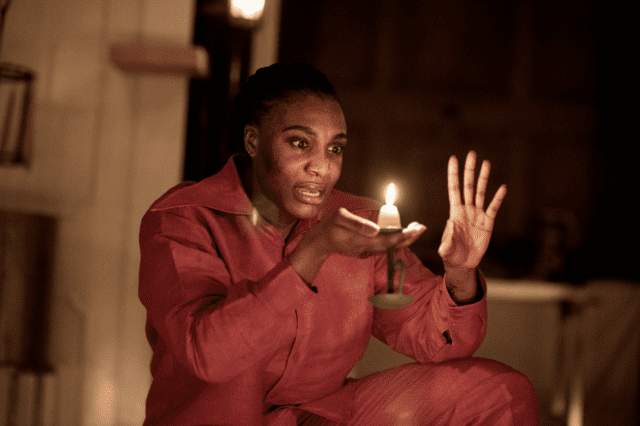 Shakespeare's first and most deadly tragedy, Titus Andronicus (to 15 Apr), is on at the candlelit Sam Wanamaker Playhouse. As the flames flicker, watch as Titus – betrayed by his nation and with his family in ruins – seeks justice the only way he knows how. Sam Wanamaker Playhouse, Shakespeare's Globe, 21 New Globe Walk, SE1 9DT. www.shakespearesglobe.com
To Kill a Mockingbird (to 20 May)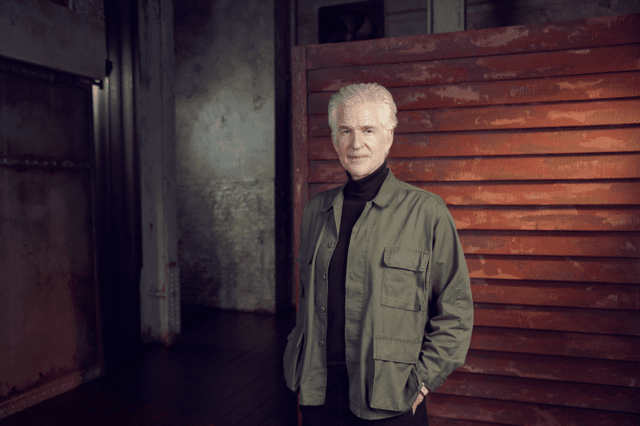 Atticus Finch, played by Stranger Things star Matthew Modine, takes to the stage at the Gielgud Theatre in Aaron Sorkin's play based on Harper Lee's Pulitzer Prize-winning novel. Across the pond, the production has become the most successful American play in Broadway history. Catch it before it closes in May. Gielgud Theatre, Shaftesbury Avenue, W1D 6AR. www.delfontmackintosh.co.uk
2:22 A Ghost Story (to 23 Apr)
Jenny believes her new home is haunted, but her husband Sam isn't having any of it. They argue with their first dinner guests, old friend Lauren and new partner Ben. Can the dead really walk again? Belief and scepticism clash but something feels strange and frightening, and that something is getting closer, so they're going to stay up until 2:22…and then they'll know. Following a series of exciting celebrity appearances, Cheryl and Jake Wood lead the current cast. Lyric Theatre, 29 Shaftesbury Avenue, W1D 7ES. www.222aghoststory.com
The Unfriend (to 16 Apr)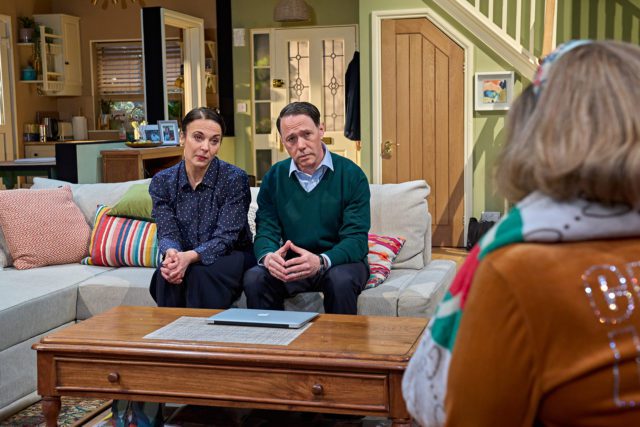 This riotous dark comedy was written by Steven Moffat, directed by Mark Gatiss and stars Reece Shearsmith, Amanda Abbington and Frances Barber. It has transferred from the Chichester Festival Theatre after receiving hugely positive reviews. Criterion Theatre, 218-223 Piccadilly, W1J 9HR. www.theunfriend.com
The Winter's Tale (to 16 Apr)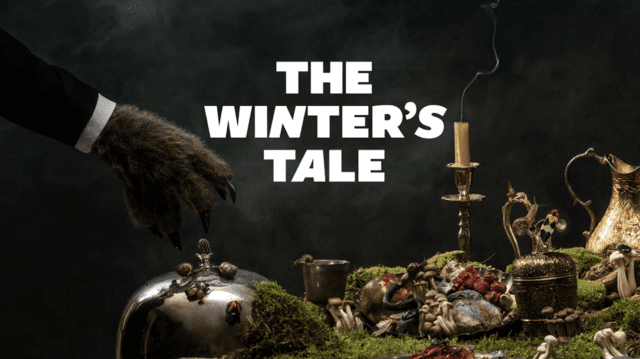 Marking the start of the Folio 400th Anniversary celebrations, The Winter's Tale (to 16 Apr) is the first production to cross both theatres: beginning in the Sam Wanamaker Playhouse, it will transfer to the open-air Globe Theatre during the interval. Shakespeare's late romance sees King Leontes falsely accusing his heavily pregnant wife of infidelity with his best friend. Consumed by jealousy, he makes a series of catastrophic decisions that tear his family apart and leaves his newborn daughter abandoned. Sixteen years later, can time bring healing and reconciliation? Shakespeare's Globe, 21 New Globe Walk, SE1 9DT. www.shakespearesglobe.com
Witness for the Prosecution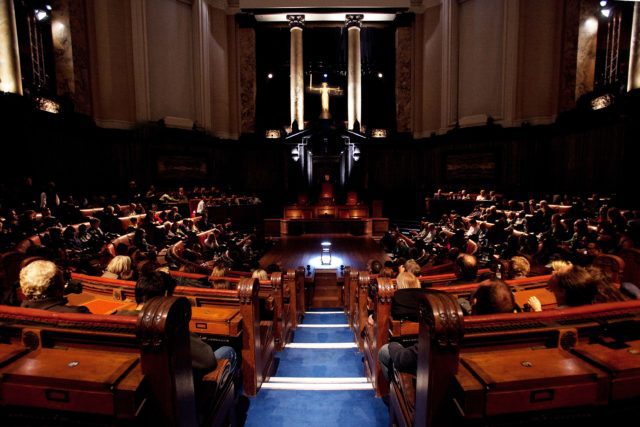 You have been summoned for jury service… Step inside the magnificent surroundings of London County Hall and experience the intensity and drama of Agatha Christie's gripping story. Leonard Vole is accused of murdering a widow to inherit her wealth. Will he survive the shocking witness testimony? Will he be able to convince the jury – and you – of his innocence? See you in court. Check for times and prices. County Hall, Belvedere Rd, SE1 7PB. www.witnesscountyhall.com
Please like, share and comment below and see if we have anything else to inspire your next visit to London.