Spending a few days in London? Don't miss all that Westminster has to offer!
There's much more to Westminster than Big Ben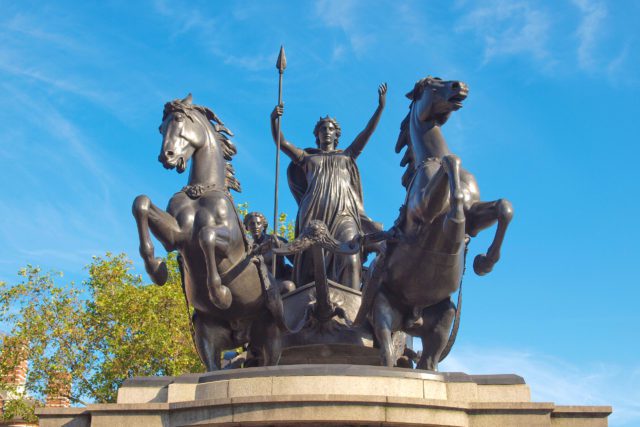 Westminster is the perfect place to start any visit to London. Home to some of the most iconic buildings, there is so much to see and so much to do. If you are planning on travelling by tube, exit at Westminster and use exit 4 to leave the station. Big Ben and the Elizabeth Tower will greet you outside as you plan what to do next.
After taking a photo with Big Ben, choose which way you want to explore first. If you choose to explore to the left first you can walk along the River Thames and Embankment. This route offers a fantastic view across the river to the great London Eye, and takes you past memorials such as the statue of Boudicca (one of the few woman-on-a-horse statues you will see in the city), Cleopatra's Needle and so many more. Choosing to go to the right, however, will allow you to see more of the London you are used to hearing about: Houses of Parliament, Westminster Abbey and Buckingham Palace. Both directions offer amazing views and experiences, but if you have limited time, turn right out of exit 4 for the 'classic' London experience.
You never know what you will stumble upon in Parliament Square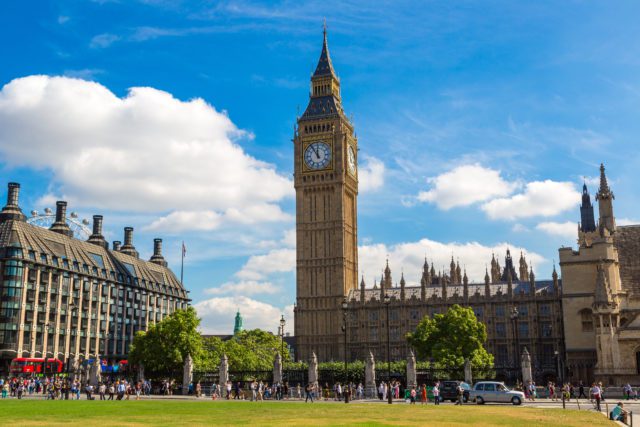 Deciding to venture to your right will first lead you towards Parliament and Parliament Square Garden. There's always something happening here, whether it's a tour group stopping to learn about the history of Westminster Palace or a local organisation spreading awareness and fighting for change. Remember, remember the fifth of November as you take in the beautiful architecture of Parliament and the surrounding buildings. You can even book a tour of the inside of the buildings if you want to learn more. A hidden gem lies right across the street: the Old Jewel Tower. In 1365 King Edward III had this tower built for his treasures and it is actually one of only two buildings that survived from the original Palace of Westminster.
Parliament Square Garden is also well worth a visit. Statues of famous figures including Winston Churchill, Mahatma Gandhi, Nelson Mandela and Abraham Lincoln all line the garden. Just a two-minute walk from the gardens you can find Westminster Abbey, where major events including royal weddings and coronations take place. Observe its beauty from the outside or step inside and see even more. Entry is not free, but free services are held on Sundays plus some other days for individual prayer.
Don't miss Buckingham Palace and the Royal Parks
If you decide to continue from Westminster Abbey, you can stroll towards the Horse Guards Palace. You may recognise this as the women's beach volleyball court from the 2012 Summer Olympics. Walk under the archway that only royals are allowed to ride through and find yourself only a short walk away from St. James's park.
Did you know that you can walk to Buckingham Palace through St. James's Park? Take a stroll through the park, stopping at its little cafes for a light lunch. While walking through the park, you will also discover just how much wildlife London has. Ducks, geese, pigeons and even green parakeets and pelicans will all greet you on your walk. 
Reaching Buckingham Palace, pause to take in all of its beauty and wonder what The Queen may be up to. You may even catch a changing of the guards in all their uniformed glory. State Room tours of the Palace are offered for 10 weeks in the summer. You can also book a Buckingham Palace Garden tour, and explore the beautiful grounds. Check online for specific dates and times.
If you still have the urge to explore after visiting the palace you can continue through the Wellington Arch and cross into Hyde Park, the largest of the four Royal Parks. The southwest corner of the park is home to the Diana Memorial Fountain. A short walk away in Kensington Gardens you will find The Albert Memorial. 
Lastly, If you want to explore the Royal Parks even more try dedicating a day just to them. Just make sure to check the weather first!
Please like, share and comment below and see if we have anything else to inspire your next visit to London.