Celebrate St George's Day 2022 in London. Discover the history behind England's patron saint, St George, and immerse yourself in his story and legendary encounter with the fearful dragon…
Legend has it that St George slew a dragon to save a local town and a princess. It's a Christian celebration as St George allegedly offered to kill the dragon only if the town converted to Christianity. However, historical evidence suggests that the 'real' St George lived in Palestine and followed in his father's footsteps to become a soldier in the Roman army. He was executed for his Christian beliefs. St George's Day became a national holiday in England in the early 15th century.
St George's Day on Trafalgar Square (23 Apr)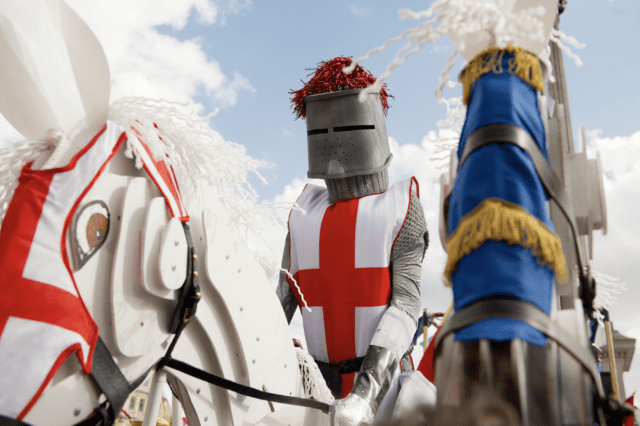 Back in full style, St George's Day on Trafalgar Square will be a flurry of everything brilliant about England. Set in the iconic heart of the nation's capital, it's a great day out with music, food, markets, performers and activities for the whole family. The West End Musical Choir will perform, as will the brass band Brass Volcanos, folk headliner James Riley and the Rooftop Assembly and many more. See St George with his Dragon, Divine stilt walkers and the Pearly Kings and Queens too. Find out more.
Leadenhall Market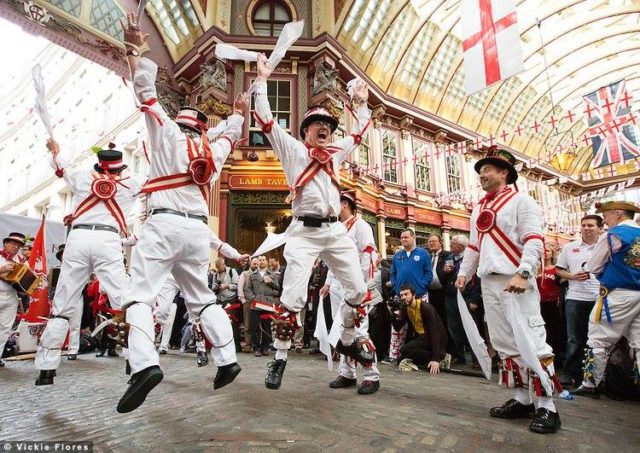 East of the City, between St Paul's Cathedral and the Tower of London, is a beautiful Victorian market that goes all out for St George's Day. Expect morris dancers jigging about and a brass quartet. Some of the stalls and shops may also host special events of their own. Plan your visit.
Please like, share and comment below and see if we have anything else to inspire your next visit to London.