A walk away from the buzzing districts of Covent Garden and the West End lies the quiet, intellectual hub of Bloomsbury. The area has a colourful literary past and museums housing some of the world's finest cultural treasures. There are green squares lined with Georgian buildings and independent shops and restaurants to explore, making Bloomsbury a wonderful place to while away a day.
A little history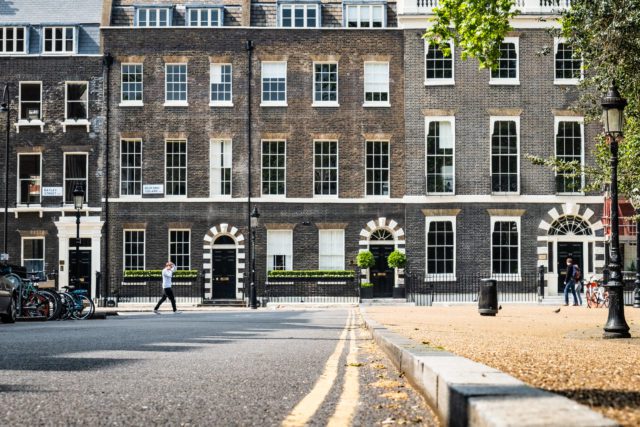 Like an epic novel, Bloomsbury's story stretches back to the Domesday Book of 1086. But it wasn't until the 16th century that the area started to develop. By 1667, the Bloomsbury Estate was owned by the Russell family; from that point onwards Bloomsbury hasn't looked back, and piece-by-piece the family built up the area with the imposing buildings and squares that you see around you today.
The area's cultural reputation was also buoyed by other factors, most notably the establishment of The British Museum in 1753, and the formation of the Bloomsbury Group, a set of influential scholars, philosophers and writers that included Virginia Woolf and EM Forster. The group lived and loved in Bloomsbury in the first half of the 20th century and gave the neighbourhood its intellectual vibe that is striking even to this day. Other notable residents of Bloomsbury have included Mahatma Gandhi, Charles Darwin, Bob Marley and Charles Dickens. Quite a collection!
Cultural treasures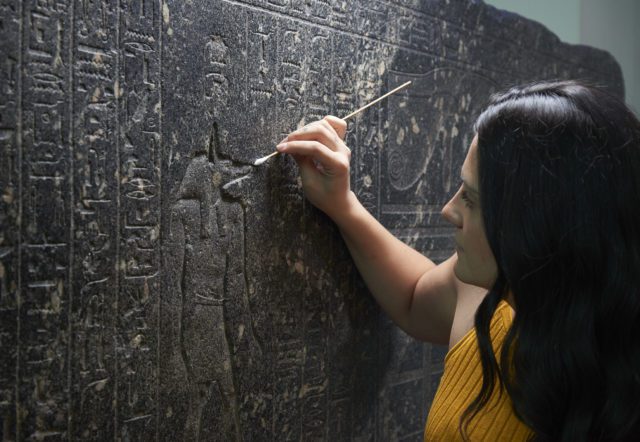 Founded in 1753, The British Museum holds a collection covering two million years of history and showcases human knowledge in all its forms. Discover cultural treasures, both ancient and modern, all under one glorious roof. Highlights of the museum's collection include Egyptian mummies, the Rosetta Stone and, of course, the Parthenon Sculptures.  Marking 200 years since the decipherment of the Egyptian code, Hieroglyphs: Unlocking Ancient Egypt (to 19 Feb) is a major exhibition that takes you through the trials and hard work that preceded and the revelations that followed this ground-breaking moment. Once you have ticked these off your list, take a moment to stand in awe under the magnificent Great Court.
If you still have room for more culture after that, then you're in luck as Bloomsbury is bursting with other museums. Explore what it means to be human at the Wellcome Collection. This free museum boasts the collections of 19th-century medical collector Henry Wellcome. Artefacts include a mummified body, Charles Darwin's walking stick and Napoleon's toothbrush. Explore the animal kingdom at the Grant Museum of Zoology, one of the country's oldest natural history collections, and don't miss The Cartoon Museum, which is dedicated to British cartoons, including political sketches, comics and caricatures from the 18th century to today.
Hip to be square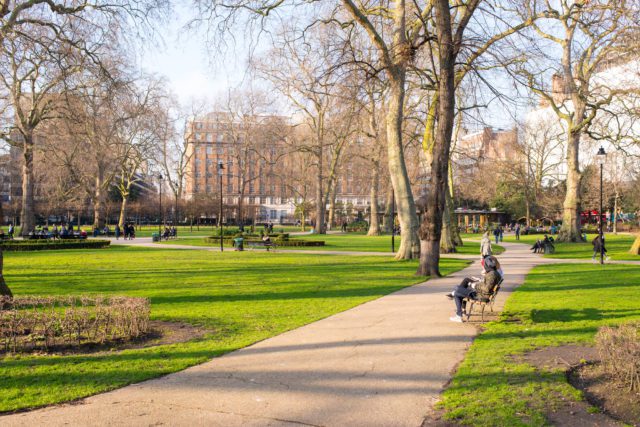 What makes Bloomsbury such a unique destination is its 10 distinctly individual Georgian garden squares. Start at Tavistock Square and admire the statues of Mahatma Gandhi and Virginia Woolf; the latter used to come to the garden for inspiration. Created in 1665, the gently elegant Bloomsbury Square is the capital's oldest square. It remains flanked by picture-perfect Georgian terrace houses. Gordon Square is where the majority of the Bloomsbury Group lived and met. You can see the blue plaques attached to the surrounding houses. Finally, Russell Square is so large it even has its own Tube station. It's a magnet for picnickers who seek shade under one of the enormous trees and for children who like to splash through its central fountain.
Gourmet guide
View this post on Instagram
Feeling hungry? With so many students studying in the area at educational institutions such as the University of London, the School of Oriental and African Studies (SOAS), the London School of Economics, and the London School of Hygiene & Tropical Medicine, it's no surprise that there are heaps of great places to eat, drink and hang out. Start your culinary journey at Lamb's Conduit Street where you can find Noble Rot, a haven for wine connoisseurs that offers set menus. For Japanese, try Abeno which is nestled in the shadow of The British Museum. Dishes include yaki-soba and its speciality okonomiyaki (savoury omelettes). Finally, enjoy the late summer sunshine, sipping on a cocktail and munching on a plate of aubergine parmigiana on Dalloway Terrace, part of the 1928 Sir Edwin Lutyens Grade II-listed Bloomsbury Hotel.
Shopping
View this post on Instagram
Hugely noticeable in such elegant surroundings, The Brunswick Centre is a Grade II-listed Brutalist masterpiece (or monstrosity depending on your architectural opinion). It is a beautiful spot to browse the shops. Nearby Lamb's Conduit Street is a hidden gem packed with small independent boutiques and plenty of buzzing restaurants. Walking back towards Tottenham Court Road, Store Street is a row of independent shops with plenty of surprises. Pop into Treadwell's Books for an esoteric souvenir and a tarot reading.
Entertainment
View this post on Instagram
Enjoy a West End musical such as Grease (to 29 Oct) at the Dominion Theatre, which dates back to the 1920s. Catch the latest blockbusters and art-house indie flicks at the Curzon Bloomsbury in The Brunswick Centre. For an elegant evening out, pop down to the New Bloomsbury Set cocktail bar on Marchmont Street.
Finally, for an unforgettable, truly immersive dining experience, book a table at Faulty Towers: The Dining Experience at the President Hotel. Enjoy a three-course dinner as slapstick comedy action unfolds around you.
Please like, share and comment below and see if we have anything else to inspire your next visit to London.