With its numerous galleries, diverse music and arts scene and variety of green spaces, you'll be hard pressed to narrow down your options for things to do in London during the August bank holiday weekend 2022 (27-29 Aug). Here is our pick of the best to help you make your mind up.
Notting Hill Carnival, Notting Hill Gate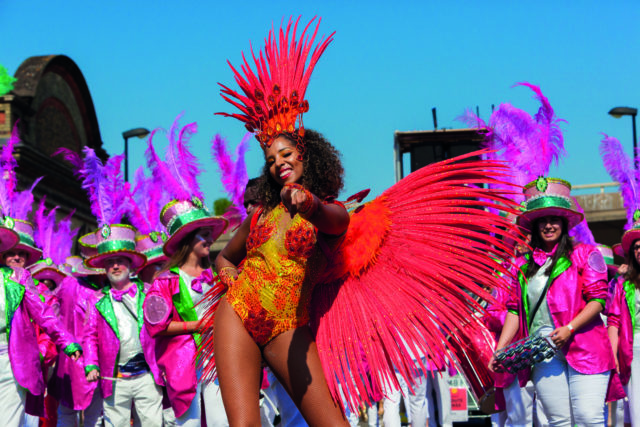 The Notting Hill Carnival is the perfect excuse to celebrate 'the last hurrah' of summer on the final August bank holiday weekend (27-29 Aug). Europe's largest street festival is a vibrant celebration of Caribbean culture taking place throughout Notting Hill: expect dazzling costumes, steel bands, dancing, parades and Caribbean food stalls. www.nhcarnival.org.
Victorian Vauxhall, Vauxhall Pleasure Gardens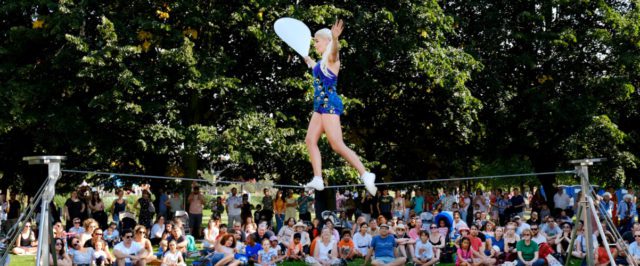 Wind back the clock to the 19th century and imagine you are a Victorian at the Vauxhall Pleasure Gardens on Saturday 27th August. As you weave your way through the Strong Men you'll discover more nostalgic nods to the era including tightrope walkers, a vintage carousel, circus performers and music hall bands. www.beinvauxhall.com.
The Lion, the Witch and the Wardrobe, Gillian Lynne Theatre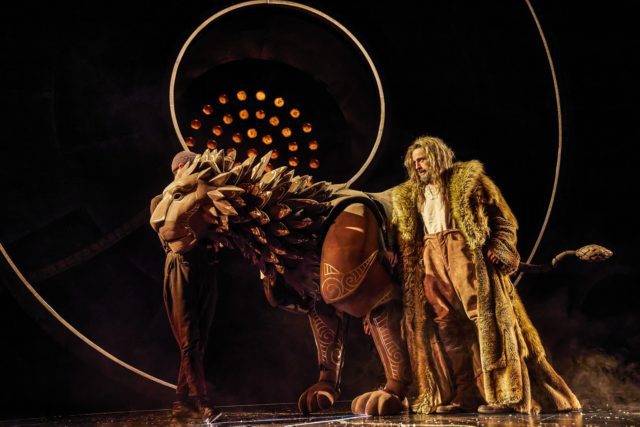 You'll be transported back to your childhood, or perhaps more appropriately, to Narnia, at the Gillian Lynne Theatre (to 8 Jan 23). Based on C.S. Lewis' famous children's book of the same name, the play follows four siblings who discover the magical world of Narnia through a wardrobe door. Bring a jacket as the temperature drops each time the Pevensies travel to Narnia. www.lwtheatres.co.uk.
Brixton Rooftop Party – Bank Holiday Special
View this post on Instagram
From a wardrobe to a rooftop, you're in for quite a different experience with the Brixton Rooftop Party – Bank Holiday Special. Taking place on Saturday 27th August at The Prince of Wales pub from 4pm til 3am, bask in the sunshine (let's hope) as you dance to house and disco beats such as Billy Spira, Jess Iszatt and Quintessential. www.eventbrite.co.uk.
Rooftop Film Club, Peckham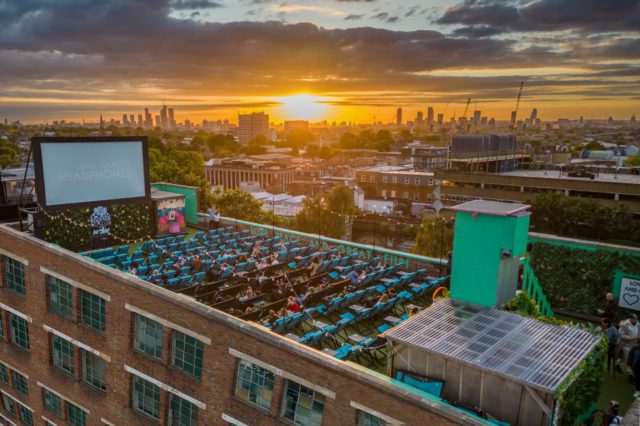 Another venue where you can get a taste of the high life – literally – is the Rooftop Film Club. On Saturday 27th August at the top of the Bussey Building in Peckham, tuck into pizzas and enjoy drinks from the bar as you sit back and watch the iconic 1999 film, Fight Club, starring Brad Pitt and Edward Norton. www.rooftopfilmclub.com.
Hackney Flea Market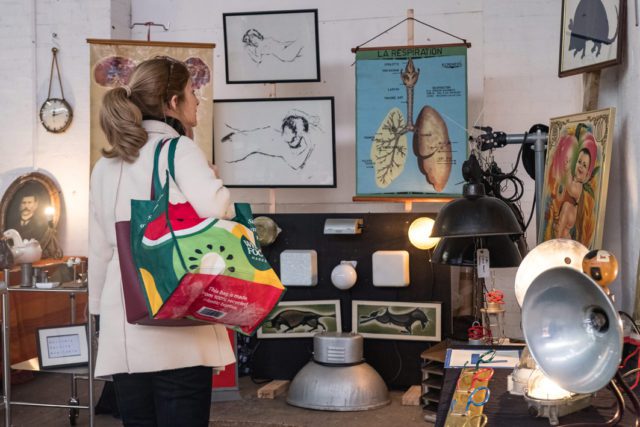 Rummage through a treasure trove of clothes, antiques, records and jewellery at Hackney Flea Market on Saturday and Sunday 27th and Sunday 28th. Taking place in Abney Hall, Stoke Newington, there will also be a range of delicious treats available from the on-site café, for a break from retail therapy. www.hackneyfleamarket.com.
This Bright Land, Somerset House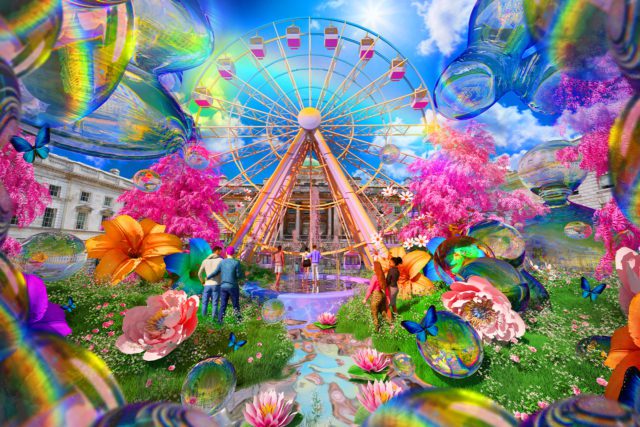 Taking place in the beautiful courtyard of Somerset House, This Bright Land is a joyful celebration of community and culture. Don't miss the themed Finale Vogue Ball by Vogue Rites on Saturday 27th August, where performers will compete in different categories in an outdoor spectacular of fashion, music and dance. www.somersethouse.org.uk.
All Points East, Victoria Park
The hugely popular annual All Points East festival takes place in east London's Victoria Park and this year it's on from 19-28 August. Catch a host of varied artists on the bank holiday, including The National (Friday 26th), Disclosure, James Blake (Saturday 27th), Nick Cave and The Bad Seeds and Michael Kiwanuka (Sunday 28th). www.allpointseastfestival.com.
Africa Fashion, V&A Museum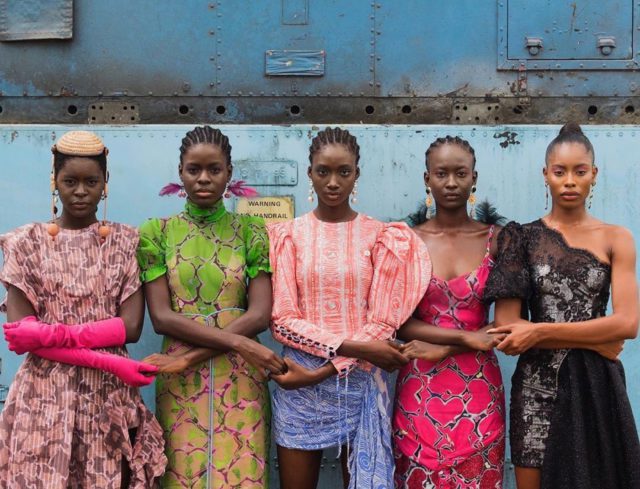 Get your culture fix at the V&A Museum with Africa Fashion, running until 16 April. From textiles to music and photographs to the visual arts, the exhibition spans the mid-20th century to contemporary creatives and shines a light on the global impact of this vibrant fashion scene. www.vam.ac.uk.
ZSL London Zoo, Regents Park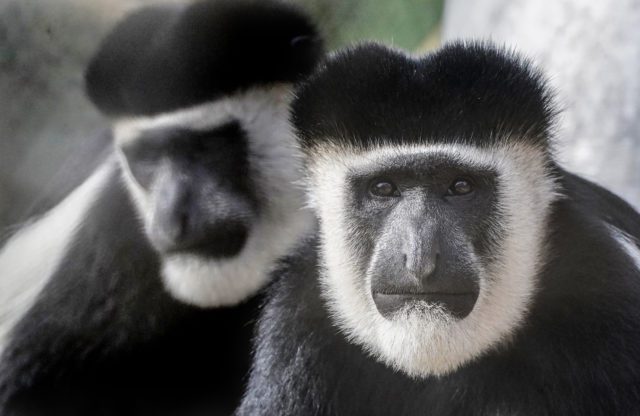 For a fun day out with the kids, ZSL London Zoo will tick all the boxes. Come face to face with more than 700 animal species including lions, tigers, reptiles and spiders. The colobus monkeys have leapt into their new home, Monkey Valley, which is now open to visitors. The iconic Snowdon Aviary has been transformed into a walk-through exhibit that soars an incredible 80ft above the London skyline. You can also meet the Sumatran Tiger cubs born in June this year. Equal parts exciting and educational, it's the ideal bank holiday treat. www.zsl.org.
Hampton Court Palace Food Festival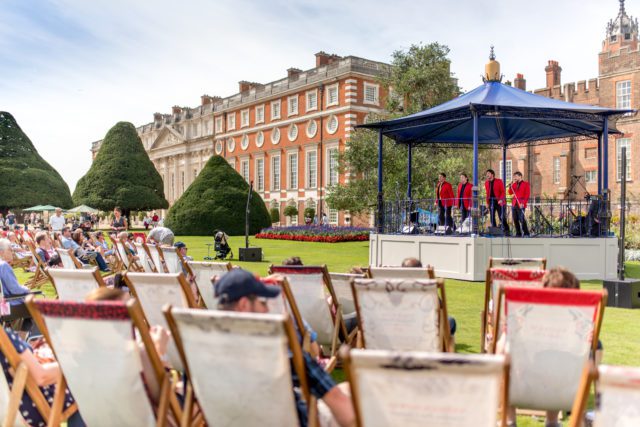 Tuck into a feast fit for Henry VIII at the Hampton Court Palace Food Festival (27-29 Aug). Set within the grounds of the Tudor King's former home, there will be over 100 brands and producers, serving everything from cheeses to churros to cocktails – all to a backdrop of feel-good songs from the bandstand. There's family fun too; expect face painting and fete games. www.hrp.org.uk.
Please like, share and comment below and see if we have anything else to inspire your next visit to London.