London's leading FREE outdoor Festival returns from 26 August until 11 September bringing free, accessible and inclusive arts and culture activities for everyone. Discover the programme of wonderous immersive art installations, theatre, circus acts and dance.
Each year, southeast London welcomes the Greenwich+Docklands International Festival. It's London's leading festival of free outdoor theatre and performing arts and is a fantastic day out for all ages. Expect street art, installations and otherworldly performances. Events take place across the borough, from the beautiful historic setting of the Old Royal Naval College to Woolwich's General Gordon Square and Royal Arsenal Riverside.
To open Greenwich + Docklands International Festival (GDIF) 2022 edition, artist Daan Roosgarde will share the premiere of his artwork SPARK. Organic fireworks will illuminate the sky in a spectacular sustainable celebration. Roosegaarde was inspired by the magical light of fireflies and wanted to transform traditional celebrations such as fireworks, drones and confetti. The result is a poetic performance that combines innovative technology with awe-inspiring design. Bring a blanket and be amazed under the SPARKS.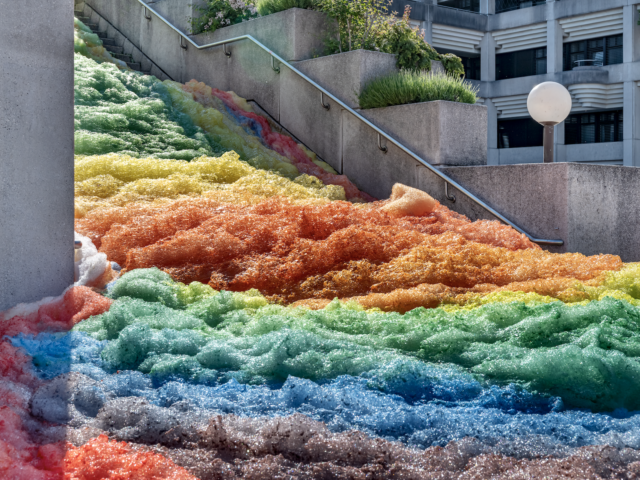 Also on this weekend, Discover Ukraine: Bits Destroyed (26-29 Aug, 8.30pm, 9pm, 9.30pm & 10pm) is a powerful large-scale piece created by artists in Kyiv. Dazzling digital artwork that celebrates the Ukrainian tradition of publicly sited mosaics will be projected onto the façade of the Old Royal Naval College. Meanwhile, in Thamesmead, The Sky Is Filled With Thunder is a playground installation aimed at adult audiences by suitable for those aged 7+. Voices of local children feature in this audio artwork about home, migration, family history, hope, anger, fear and joy. It celebrates children in all their emotional complexity, with all their wild dreams and uncertain futures.
Check out the striking Island of Foam: Version XVIII (3-4 Sep) by artist Stephanie Lüning, who transforms Greenwich Peninsula into something out of a fairytale with mountains of multi-coloured foam. Children and the young at heart will also be enchanted by Unfurl (9-10 Sep), a beautiful installation in Bethnal Green Gardens where light, colour, sound and soft robotics come together to create an evolving dreamscape.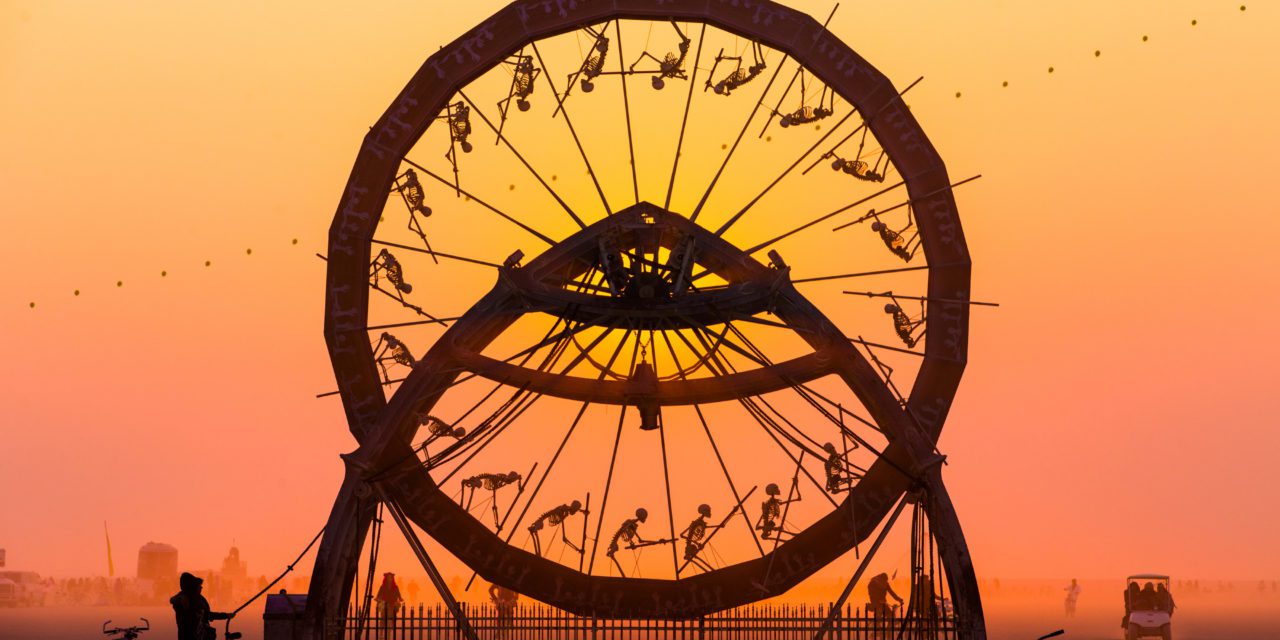 Throughout September (1-10) Peter Hudson's Charon is a gigantic 32ft high rotating zoetrope with human skeletons mounted on its inner edge.  Each night, bathed in dramatic light and sound, teams of volunteer operators will animate the ferryman. In Greek mythology, they rowed the souls of the recently departed across the river Styx. Originally created for Nevada's Burning Man festival, the extraordinary, kinetic installation will take over a new festival site in Royal Docks, bringing the spirit of legendary festival of art, community and self-expression to East London for the first time.
Please like, share and comment below and see if we have anything else to inspire your next visit to London.