It's raining, it's pouring, and perhaps you're wondering if you can be brave enough to venture out in your waterproofs. London offers many rainy-day attractions, from museums to galleries; theatres to shops and restaurants.
Visit child-friendly museums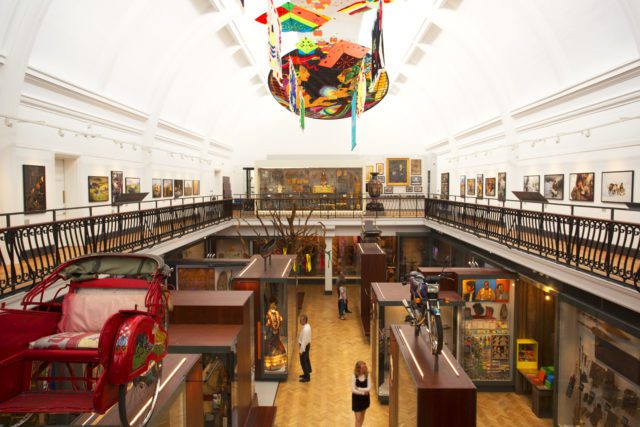 A huge, mesmerising space housing hundreds of history's wonders from the natural world, it would be easy to while away the hours at the Natural History Museum in South Kensington – where much of the display is free. Come face-to-face with a lifelike animatronic recreation of a T-Rex or meet 'Dippy', the first Diplodocus to go on display anywhere in the world. You can also learn about volcanoes and earthquakes, mammals and birds. www.nhm.ac.uk
A stone's throw away in South Kensington, the Science Museum offers an insight into everything from space travel to modern medicine. Kids will love interacting with real scientific phenomena at Wonderlab, where they can see lightning strike or travel through space under a canopy of stars. www.sciencemuseum.org.uk
It's definitely worth making the trip further south to Forest Hill where you'll find a real gem in the Horniman Museum & Gardens. There's so much to see and do, from the free displays including the World Gallery (a look at cultures around the globe), gardens and Music Gallery, to the ticketed Aquarium and Butterfly House. www.horniman.ac.uk
Splash some cash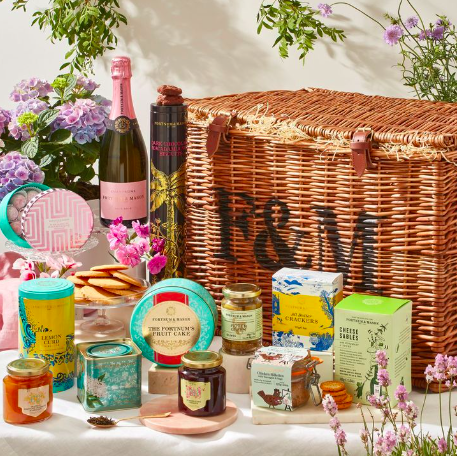 Even if you just go for the experience of being there, Fortnum & Mason is well worth a visit. The historic and prestigious department store in Mayfair is home to a luxury food hall, hampers, homeware and more, and its famous afternoon tea is not to be missed. www.fortnumandmason.com
Housing almost 300 shops and a plethora of restaurants, bars, cafes and even a cinema and bowling alley, you will have plenty of options for entertainment in Westfield London. The vast space in Shepherd's Bush has a sister site in Stratford. Peruse high-end fashion from the likes of Prada and Gucci or have a more budget-friendly blowout in Zara, Primark or H&M. www.uk.westfield.com
Lose yourself in a show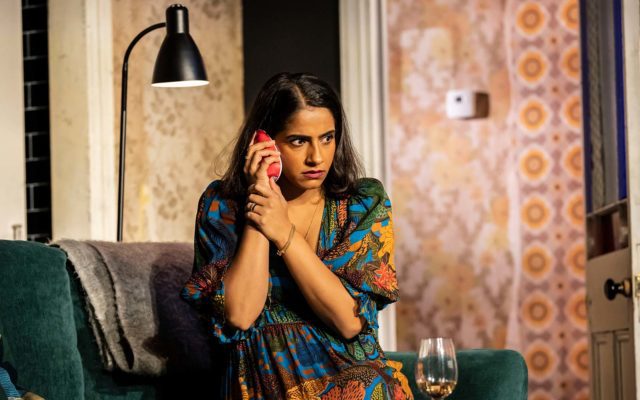 Sometimes, a bit of escapism is all you need to switch things up a bit. Sit back and relax in one of the capital's many theatres as you watch a matinee…
For a spine-tingling show, 2.22 A Ghost Story at The Criterion Theatre will have you on the edge of your seat. At 2.22am every night, something otherworldly happens in this supernatural thriller. Catch matinees on Saturday at 2.30pm and Sunday at 2pm. www.222aghoststory.com
Walt Disney's long-running and multi-award-winning The Lion King at the Lyceum Theatre has daytime showings at 2.30pm on Wednesdays, Saturdays and Sundays. www.thelionking.co.uk
Promising a screen spectacle like no other,  BFI IMAX in Waterloo will not disappoint. Boasting Britain's biggest screen along with world-class sound and projection technology, you can truly immerse yourself in a film here. 'Nope', by Jordan Peele (of 'Get Out' fame) follows the story of a paranormal occurrence in a rural Californian town. www.whatson.bfi.org.uk
Witness inspirational artworks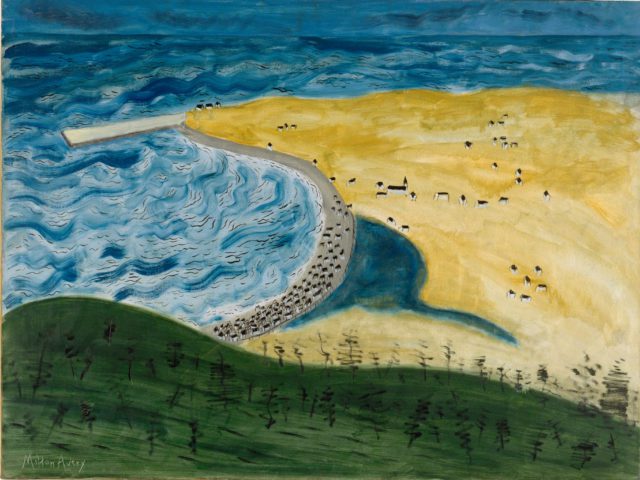 At The Royal Academy of Arts in Green Park, you can peruse the extensive collection of art including that by British painters such as Turner and Constables, as well as other masterpieces by the likes of Michelangelo. There's now a free permanent collection display. Catch Milton Avery: American Colourist (to 16 Oct), a showcase of the North American painter's work. www.royalacademy.org.uk
The Hayward Gallery at the Southbank Centre is world-renowned for its thought-provoking contemporary art. In the Black Fantastic (to 18 Sep) is a science-fiction-inspired exhibition of 11 contemporary artists from the African diaspora who use fantasy and myth to address racism and injustice. www.southbankcentre.co.uk
The Wallace Collection is an assortment of eighteenth-century furniture, paintings and objets d'art in a handsome 1776 house in well-heeled Marylebone. Expect a treasure trove of things including Louis XIV and XV furnishings and Sèvres porcelain. Paintings include those by Titian, Velázquez, Fragonard, Gainsborough and Reynolds among others. www.wallacecollection.org
Indulge in a feast for the senses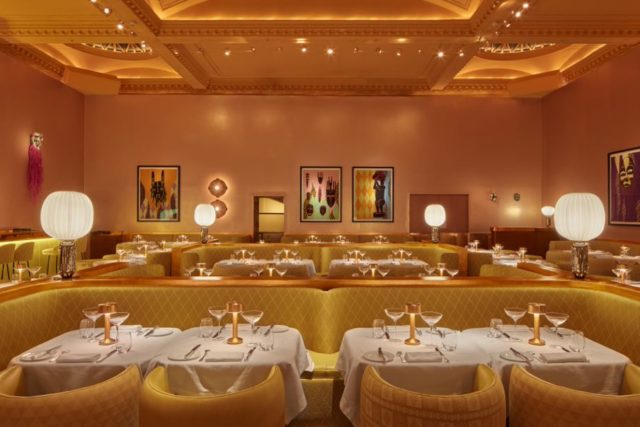 Why not combine two of life's greatest pleasures, eating and looking at pretty things, at one of the city's many Instagram-worthy restaurants?
Located in a three-story Georgian Townhouse in Mayfair, Sketch London is an ode to all things art, with everything from furniture to food, paintings to toilets (yes, toilets) created with aesthetics in mind. At The Gallery, a stunning space flooded with golden hues and sumptuous interior touches, order Sketch's famous afternoon tea for caviar-infused sandwiches, signature teas and finely crafted patisseries. www.sketch.london
You may be missing sunshine outside, but you'll find it inside at Circolo Popolare. The lofty Sicilian restaurant is cluttered with kitsch trinkets, festooned with fairy lights and draped in hanging flowers, the walls lined with spirit bottles. Choose from Carbonara served in a pecorino wheel, Neapolitan pizzas and over-the-top desserts, all washed down with fabulous cocktails. www.bigmammagroup.com
For flora and fauna galore, head to Petersham Nurseries in Covent Garden. With an interior filled with fresh blooms and a seasonal Italian menu of dishes such as Scallop carpaccio and Lobster linguine, it would work just as well for a special dinner or a simple lunch. www.petershamnurseries.com
Please like, share and comment below and see if we have anything else to inspire your next visit to London.