Celebrate the art and history of British gardens and gardening at the Garden Museum. Whether you're an enthusiastic amateur gardener, more of a specialist or someone with a passion for museums, history or architecture, the Museum has something for you. 
Located in the deconsecrated church of St Mary-at-Lambeth, the Garden Museum contains the burial place of John Tradescant, an early gardener and plant hunter. To preserve his tomb, the Garden Museum was founded by Rosemary Nicholson, an admirer of Tradescant, in 1977. At the heart of the Museum is a sheltered courtyard garden designed by Dan Pearson as an 'Eden' of rare plants.
Just a ten-minute walk from Vauxhall, Westminster and Lambeth North stations, you'll find The Garden Museum on the south side of Lambeth Bridge, next door to Lambeth Palace sitting on the bank of the Thames looking across to Parliament.
A permanent collection of artefacts and tools from gardening throughout history reveals the stories of great gardeners. Displayed alongside botanical art, photography and paintings, the mystery behind how and why we garden is explored in depth.
The Garden Museum is also home to the Archive of Garden Design, which preserves and provides access to the working records of leading British garden designers of the 20th and 21st centuries.
Exhibitions, events, and community projects delve into art, architecture, plant science, food, sustainability, well-being and more, all through the lens of gardening.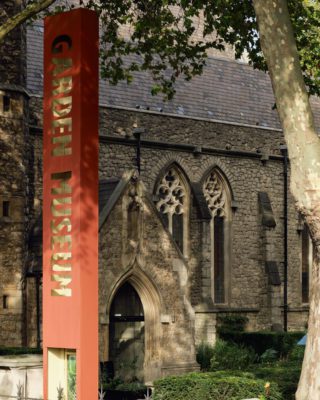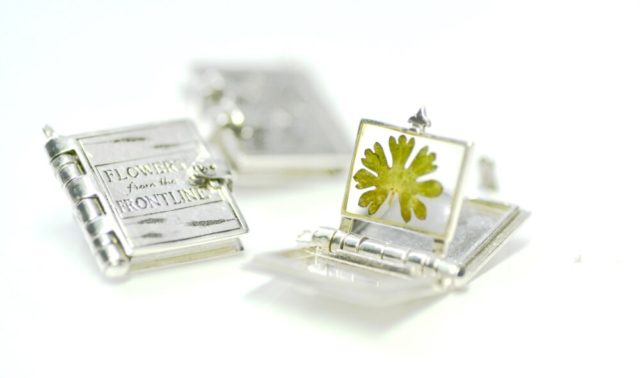 Phoebe Walsh: Flowers from the Frontline (to 31 Jan)
See a series of five miniature flower-pressing books created by British jewellery designer Phoebe Walsh. Crafted out of recycled sterling silver, each contains a single war flower from the new frontlines in Kyiv. The project began in March when a brave Kyivan artist Olga Morozova agreed to go searching for flowers as her city fell ablaze.
Lucian Freud: Plant Portraits (to 5 Mar)
The Garden Museum presents the first exhibition to delve into Lucian Freud's paintings of plants and gardens. The undisputed master of the modern nude, Freud was also a prolific painter of plants. Explore his ability to capture the elusive essence of plants while giving them the same life as his human subjects.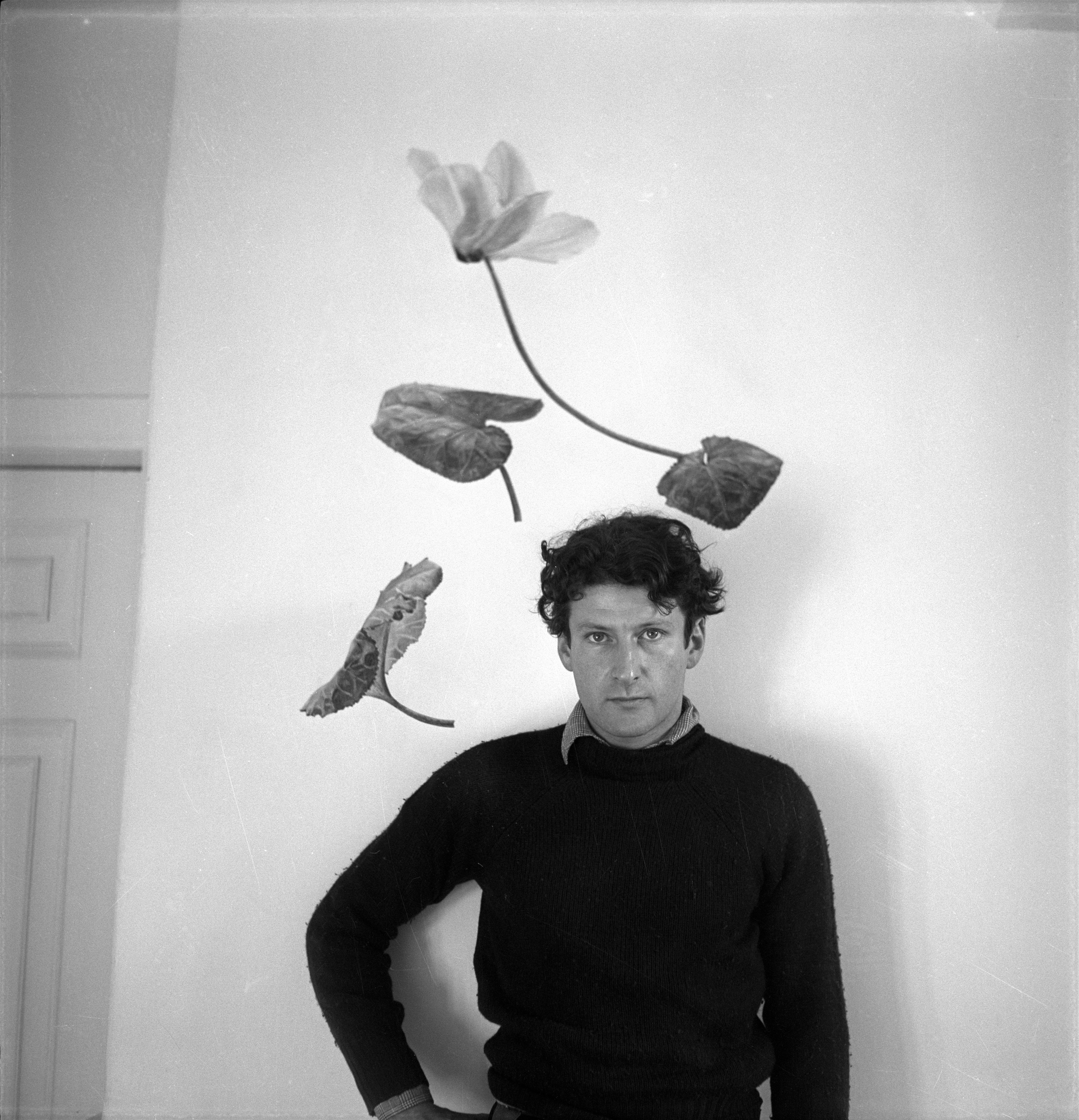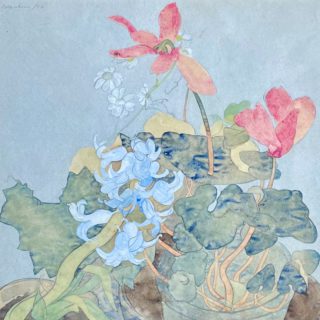 Private & Public: Finding the Modern British Garden (22 Mar - 5 Jun)
The interwar period in Britain saw artists engage with their own private havens and public green spaces for both recreation and creation. This exhibition will bring together intimate depictions of gardens and greenhouses, as well as fireworks, fairgrounds, picnics and parties, capturing a new, modern experience.
Jean Cooke: Ungardening (19 Jul - 10 Sep)
Artist Jean Cooke (1927-2008) was not a conventional gardener – she once listed 'ungardening' as her hobby in Who's Who – but found comfort and inspiration in her semi-wild garden in Blackheath, London, and the cliff-top meadow surrounding her coastguard cottage in Sussex.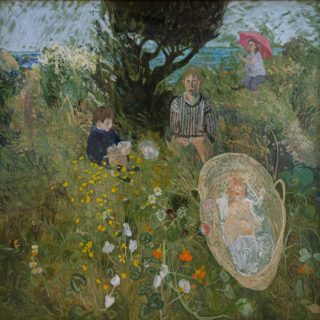 Frank Walter's Climate (4 Oct - 21 Jan 2024)
Discover the landscape and nature paintings of Antiguan artist Frank Walter (1962-2009). Not only was he one of the most distinctive figures in modern Caribbean art, but he was also a talented gardener and early conservationist on the islands of Antigua, Barbuda, and Dominica,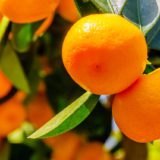 Freud's Fruit Cookery Workshop Series (various dates)
Coinciding with the Lucian Freud: Plant Portraits exhibition, this series of daytime cooking classes is led by Garden Museum Food Educator and Chef Ceri Jones. Cook with some of the fruits Freud captured in his still life work such as apples, tangerines and lemons. Check online for dates, availability and themes.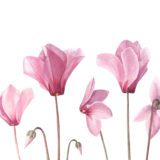 The Gardening Drawing Club
Join The Gardening Drawing Club for a short tour of the courtyard garden and Lucian Freud: Plant Portraits, followed by a drawing and painting class. At the adults' session, the delicate winter flower cyclamen is the focus. At the children's session, artists will make pencil drawings and collages inspired by the shapes and textures of seasonal trees. The session will end by planting organic broad bean seeds to begin your 2023 growing season!
All materials will be provided, and no prior experience is necessary. Plants and artwork may be taken home at the end of this session.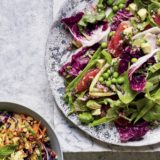 From Caribbean cooking to vegetarian feasts and fermentation, the Cooking Workshops at the Garden Museum will help expand your culinary skills in 2023. As we say farewell to winter and move into spring, learn to cook a vegetarian feast with cookbook author, teacher and nutritional chef Zita Steyn (19 Mar). Later this year, food writer, cook and presenter Angela Clutton will host a three-hour cookery masterclass inspired by her most recent book Borough Market: The Knowledge (30 Apr). Check online for further dates, availability and themes.
What else is there to see and do?
What good would the Garden Museum be without its own gardens and green spaces? The Front Garden was designed by Christopher Bradley-Hole, an architect who retrained as a garden designer. The yew hedges invite visitors to enter and wait for friends, or look back at the towers of Lambeth Palace, Westminster Abbey, and the Houses of Parliament. Adjacent to this is St Mary's Garden, a free public space maintained by volunteers. Since 2019, a collaboration with Wolves Lane Flower Company has seen St Mary's Garden transformed into an experimental cutting garden: flowers grown here are cut for display in the Museum, or for sale in bunches in the shop.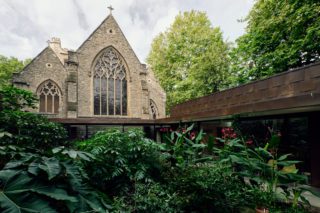 At the heart of the Garden Museum is the courtyard garden, designed by Dan Pearson as an 'Eden' of rare plants. It's inspired by John Tradescant's journeys as a plant collector. Taking advantage of the sheltered, warm space, it is a green retreat that conjures a sense of calm. Take your time here.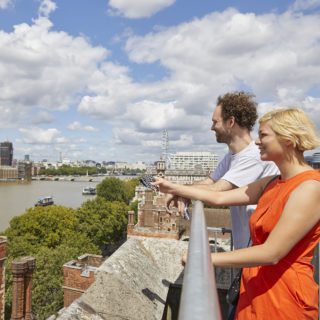 Watching over the museum and offering views across the River Thames towards Westminster and beyond, the medieval tower is the oldest part of the building. Built in 1377, it was repaired in 1834-1835 but is otherwise intact. Climb up 131 steps to the top and prepare to be rewarded with breathtaking views.
Although the tower is open when the museum is open, please note that it closes one hour before the main building's closing time. In inclement weather, the tower may be closed for safety reasons. Please call on the day of your visit if you would like confirmation that the tower is open.
Explore the life and collection of John Tradescant, the gardener who founded Britain's first museum that opened to the public at his Lambeth house. Tradescant collected 'curiosities': natural and man-made, whether a weapon or a work of art; The Ark was intended to represent the nature, art, religions and ways of life of all nations on earth.
As he travelled to Europe, Algeria and Russia collecting items, the ship captains, botanists and patrons whom he knew also added to the growing collection. His son – also called John (1608–62) and gardener to King Charles II – travelled to Virginia, adding more items.
In 1683, the collection travelled up the Thames to Oxford to become the foundation of The Ashmolean Museum. 300 years later, objects were returned to Lambeth in a loan of exceptional generosity by the Ashmolean Museum and the Oxford Museum of Natural History.
Please like, share and comment below and see if we have anything else to inspire your next visit to London.