Dry January doesn't have to be dull January: here's how to have booze-free fun in London…
Many of us see the month of January as a depressing time of diminished funds, terrible weather and deflated excitement, post-Christmas. Add abstinence to the mix and you might as well be throwing your hands up in the air in despair.
On the flip-side, there's great fun to be had in our capital when you've given up the hard stuff… not to mention better memory, focus, sleep, skin and overall health. Take your pick from our selection of activities for info on how to have booze-free fun in London. Because Dry January doesn't have to mean Dull January.
Make pasta at La Goccia
View this post on Instagram
Roll up your sleeves and channel your inner Italian at La Goccia in Covent Garden, with pasta-making classes courtesy of Petersham Nurseries. Overlook the kitchen of the Italian restaurant La Goccia as you take part in an interactive lesson on how to make traditional dough recipes (10, 15, 22, 29 & 31 Jan, please check times). You'll create six different types of pasta and can enjoy a drink on arrival – wine or Prosecco for those who want it – as well as focaccia and olives to snack on. Follow up with dinner at La Goccia or The Petersham restaurant, where you'll enjoy 20% off. The class costs £70pp and runs every Tuesday. www.petershamnurseries.com
Visit a museum at night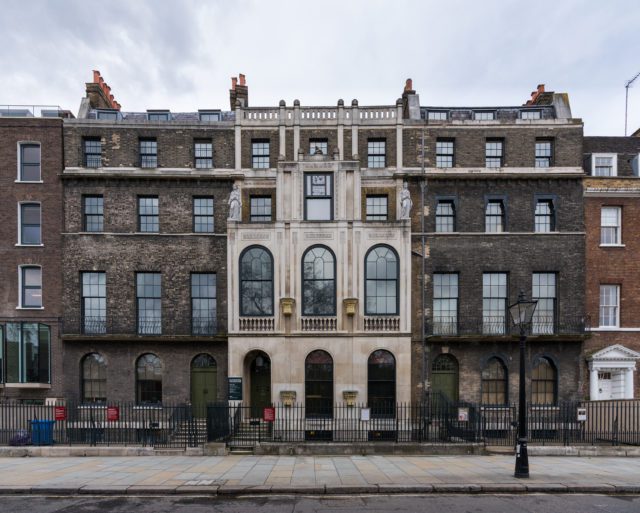 There's something really special about wandering around a museum at night time as it feels as if it should be out of bounds. Many of London's biggest museums and galleries have cottoned onto this and opened their doors for 'lates'.
For an achingly atmospheric evening, head to Sir John Soane's Museum, the home of the great English architect until his death in 1837. It has not changed since, with his incredible collection of antiques, furniture, sculptures, architecture and paintings on display. Soane's Lates, occurring monthly and illuminated by candlelight, explores a different theme each time, drawing on the museum's collection. Expect talks, tours and the chance to roam freely around the entire space, with a drink included. Soane Literary Late takes place on 27 Jan with timed entry starting from 6pm and tickets priced at £25.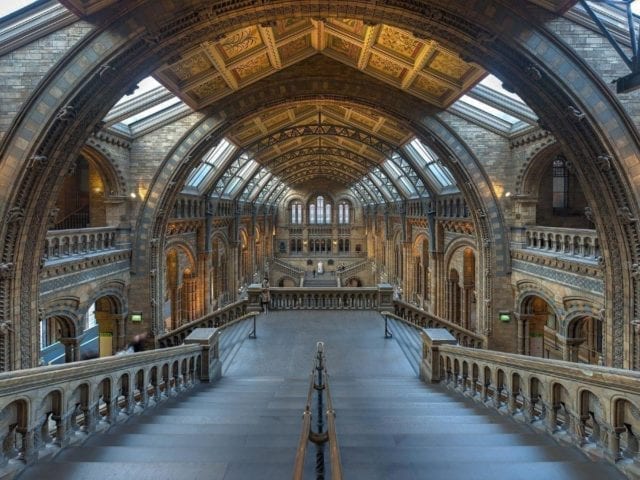 On Thursdays and Fridays the cultural and events space, The Barbican, is open until 8pm. Check out Soheila Sokhanvari: Rebel Rebel (to 26 Feb) in the exhibition space, or dive into Avatar: The Way of Water in 3D at the cinema. The Royal Academy of Arts is open until 9pm on Fridays. Why not have a look at the work of Paula Modersohn-Becker and her contemporaries in Making Modernism? Head to the cosy on-site bar afterwards for a cocktail and an exhibition debrief.
Other cultural spaces where you can catch late shows include the Hayward Gallery, Design Museum, Saatchi Gallery, The National Gallery and the Natural History Museum… watch out for those dinosaurs!
Wander around Borough Market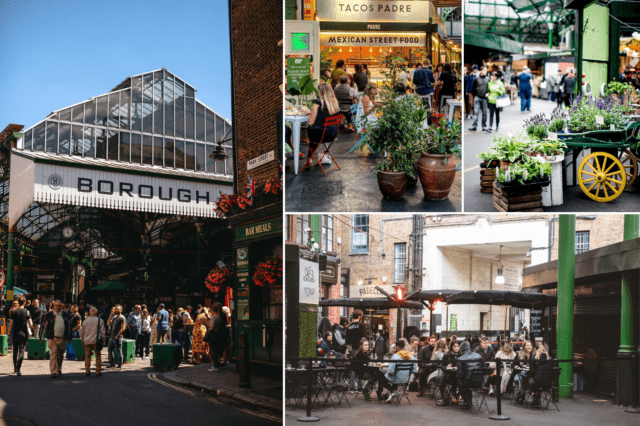 With its hustle and bustle, wooden carts of fresh produce and smoke wafting out of food stalls, Bermondsey's Borough Market feels old. And it is, having been established in 1756; there's been a market on this site since the 13th century. Even if you just come for the atmosphere, it is worth it. Expect more than 100 food and drink stalls, bars, restaurants and shops. There are tours available too. Find out more.
Admire The View from The Shard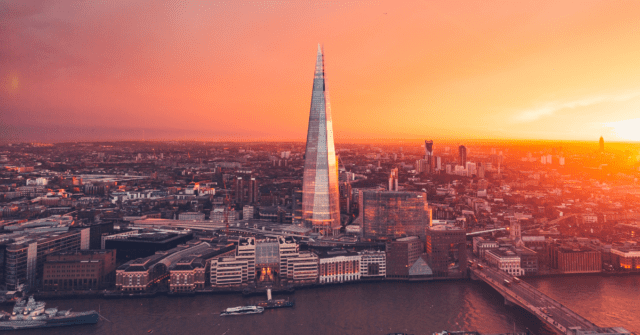 Reach for the sky as you zoom up in the high-speed lift to floors 68, 69 and 72 of The Shard, the tallest building in London. Here you can witness jaw-dropping 360-degree views for up to 40 miles. Once you have booked your timed slot you can enjoy the London skyline at your leisure, and if it's bad weather, you can come back another time for free. Tickets start at £28 per person. Find out more.
Watch a West End show
View this post on Instagram
Whether you are a die-hard musical fan, love Shakespeare or prefer contemporary theatre, there's a host of entertainment on your doorstep. A new play gracing the West End this month (from 18 Jan) is Lemons Lemons Lemons Lemons Lemons at the Harold Pinter Theatre. Starring Jenna Coleman and Aidan Turner, it's a rom-com about 'what we say, how we say it, and what happens when we can't say anything anymore'. Discover more winter West End wonders. Discover more winter shows to see this season.
Explore the capital by boat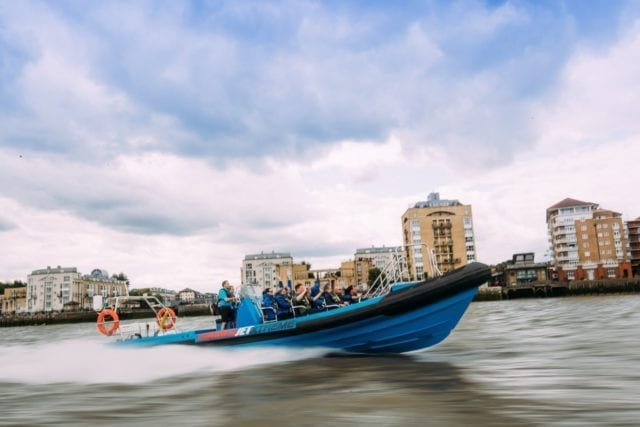 There are many ways to see the city, but one of the most special is via boat. Thrill-seekers will be tempted by the Thamesjet Speedboat tour.  Rip down the river as you see all the big sights including Big Ben, Tower Bridge, the London Eye and the Tower of London. The 50-minute, high-speed ride departs from and returns to Westminster Pier. Tickets are £45 per person but are on sale for January, so check for availability.
Try a tipple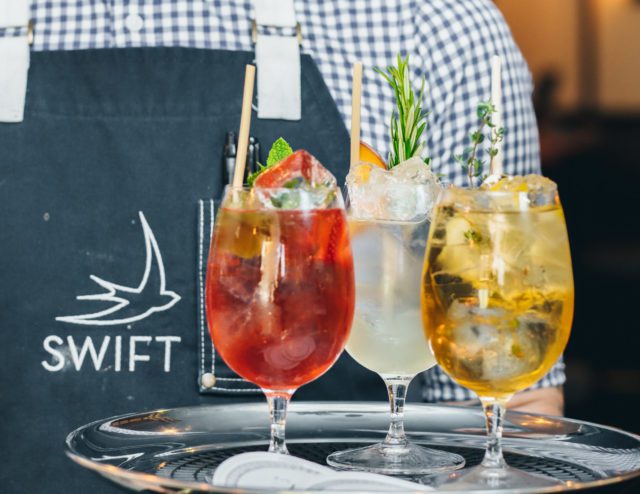 No, we're not suggesting you pack it all in and fall off the wagon. If the rest of your group aren't abstaining and fancy a tipple, don't worry, there are plenty of alcohol-free options available at most bars. Swift Borough is moments away from the famous market and serves unusual mocktails such as the Conifer – spiced citrus, honey and lemon combine with the herbal-flavoured botanical drink Botivo – as well as alcohol-free beers, wine and kombucha. At Dishoom in King's Cross, The Permit Room is a low-lit cocktail spot serving drinks including Sober Negroni and Teetotal Espresso Martini.
Please like, share and comment below and see if we have anything else to inspire your next visit to London.