The Museum of London's London Wall site is now closed until the new museum opens 2026, but the Docklands site remains open. Find out what's on at the Museum of London Docklands this year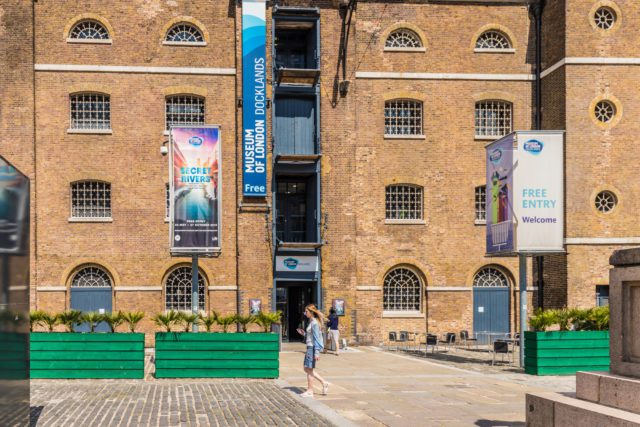 Museum of London Docklands © Shutterstock
The Museum of London is the largest urban-history museum in the world, dedicated to recording and representing the history of London from prehistoric times to the present day. The London Wall site opened in 1976 and was designed by Philip Powell and Hidalgo Moya. The museum's second site, the Museum of London Docklands, opened in a former warehouse at Canary Wharf in 2003.
In 2015 the institution announced a plan to move its London Wall location to Smithfield Market, which will open in 2026. In the meantime, the Museum of London has closed but the Museum of London Docklands remains open, so you can still uncover London's past and present.
Uncover the tragic tales. behind those who were condemned when public executions were a big part of London life at Executions (to 16 Apr). Look out for the vest worn by King Charles I in his harrowing final moments. For more than 700 years, public executions were an undeniable part of life in London. From Smithfield to Southwark, from Banqueting House to Newgate Prison, executions became embedded in London's landscape. Even today, hints of this unsavoury part of our history can still be seen across London. This exhibition isn't for the faint-hearted.
Exploring the role of food in Black enterprise and identity in southeast London, Feeding Black" Community, Power and Place (to 7 May) is a free display. It puts four African and Caribbean businesses and their owners under the spotlight, exploring how they are much more than the services and goods they provide.
Young visitors are catered to perfectly at the Museum of London Docklands. On 25 January, under 5s (and their families) are invited to join Hackney's Double Bass Dan for an energetic musical session. From timeless classics to original songs inspired by real-life family experiences, it's delivered with a fun, interactive and educational spin. Meanwhile, the free monthly play sessions Tots at the Docks returns (25 Jan) so little ones can play to their heart's content! Each month has a theme inspired by the history of the Docklands: dive deep in the river; mix, stack and sort cargo; or build the tallest tower. Please note this is an unticketed drop-in session from 11am-2pm. Availability may be limited during busy times.
During the Easter half term (11-19 February), get up close and personal with the interesting shapes and textures of the museum's handling collection. Sensory object handling is a free, drop-in activity which teaches about life in historic London through hands-on sessions. Elsewhere, join in with mindful, creative paper crafts in Family paper crafts workshops (11-19 Feb). There's no need to book, just drop in and get hands on with this origami-inspired activity for the whole family. You can also relax and find some inner calm at a Guided meditation (14-16 Feb), led by professional meditation teachers. It's the perfect way to take a break from the half term hustle and bustle.
Mid-week in half term, mindfulness takes centre stage. Join in Family yoga for 3+ or 5+ (14-16 Feb), moving mindfully through a family-friendly flow for one hour. Bring the little ones along for a mix of exercise and relaxation. Sign up on the day to take part. If your children prefer something a little more hands-on, sign up for a Mindful art exploration session (14-16 Feb). Explore the galleries as you slow down, look closely and create artworks inspired by the collections. Alternatively (or in addition!) join musician Luke Saydon for a unique storytelling experience. The Story of Water is a fun-filled session combining music, movement and sensory elements. Sign up on the day to take part.
In honour of International Women's Day (8 Mar) the Museum will host a talk looking at the stories of women accused of witchcraft throughout history. Women: Witches and wenches is part of a special series inspired by the exhibition, Executions. In 1542, the first Witchcraft Act in England was enacted, establishing it as a capital offence. From depictions in 17th century literature to protective witch bottles, Londoners' belief in the occult was visible for centuries even after multiple laws were repealed. Join special guest speakers as they explore stories of accused women, marginalised 'magic' and subsequent experiences of public punishment in the Capital through history.
Later in March, the Museum will stay open later for City of Gallows: Executions late opening (24 Mar) so you can explore the Executions exhibition after hours during an atmospheric candlelit evening of screenings, pop-up talks, and tours. You'll hear execution ballads sung live, learn more about London's troubled past and can purchase from a selection of drinks inspired by the exhibition. The lesser-told stories from the exhibition will be expanded through curator-led tours, and short talks with special guests.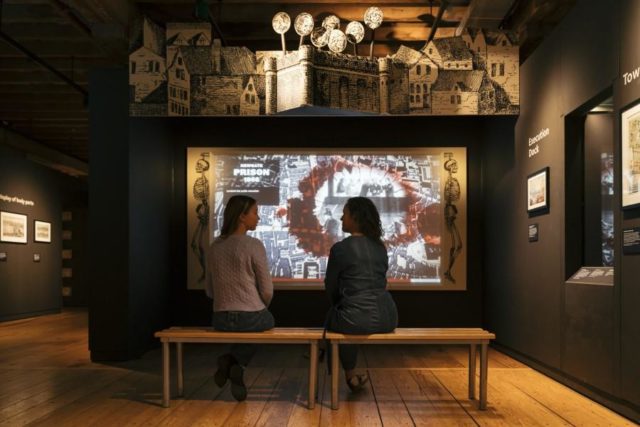 Please like, share and comment below and see if we have anything else to inspire your next visit to London.