It may be a bustling capital city filled with millions of people, but there is also plenty of wildlife and animals in London. See the wilder side of the city when you visit
ZSL London Zoo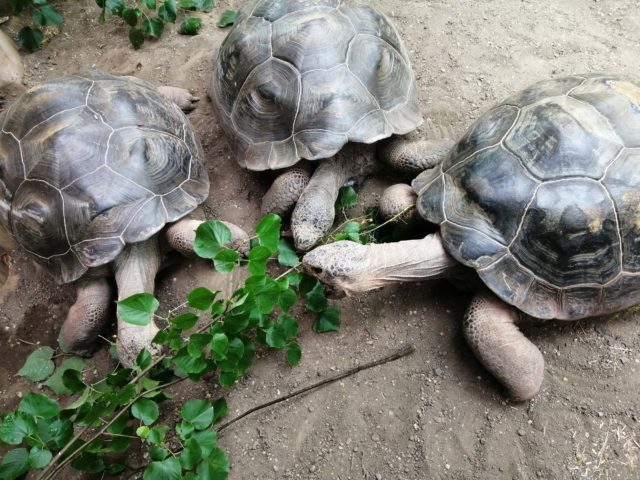 At the northern edge of Regents Park is the world's oldest scientific zoo which opened in 1828. ZSL London Zoo is home to a huge range of animals, including tigers, penguins, pygmy hippos, okapis, Galapagos tortoises, gorillas and giraffes. The Giraffe House is the oldest zoo building in the world! Famous naturalist Charles Darwin visited the zoo in 1838 to study the orangutan when writing the Origin of Species, his theory of evolution. It was the first time he had ever seen an ape. Make discoveries of your own and plan your visit.
Battersea Park Children's Zoo
View this post on Instagram
There are heaps of new friends waiting to meet you at a zoo designed with children in mind. Take a picturesque riverside walk in Battersea Park and you'll find the Battersea Park Children's Zoo. Meet monkeys, lemurs, meerkats, otters, farmyard animals and aviaries filled with birds. This exciting animal experience combines a zoo, animal encounters, play area, relaxing cafe and gift shop.
Find out more
.
WWT Wetland Centre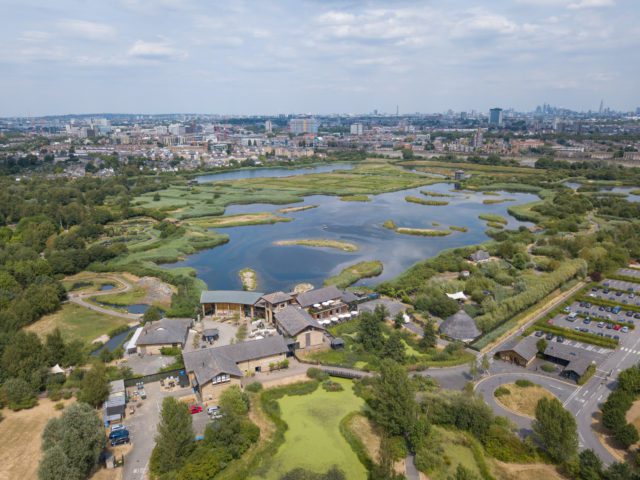 Horniman Museum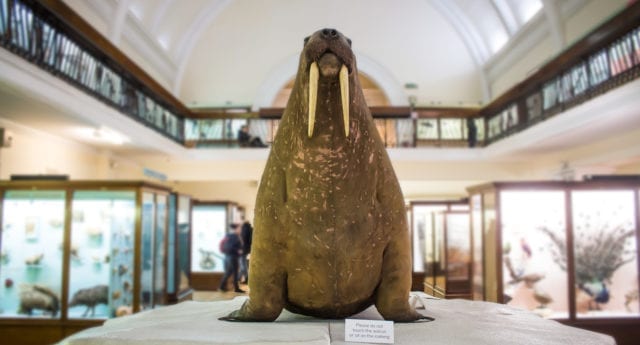 In the leafy suburbs of south London lies a lesser-known gem in the capital's roster of museums. The Horniman Museum is a delight for children and adults alike. Explore the Natural History collection which contains more than 250,000 specimens of local, national and worldwide origin. In the centre of the Natural History Gallery, you'll see the splendid Horniman walrus sitting proudly on his iceberg. There is also a butterfly house, aquarium and animal walk where you can meet farmyard animals. This museum has everything! Plan your visit.
Natural History Museum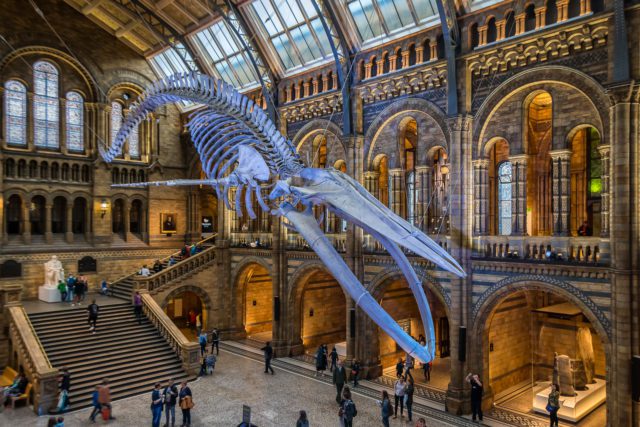 This one is a no-brainer for any zoophilist or anyone with an interest in the natural world. London's Natural History Museum is a world-class visitor attraction and leader in science research, caring for more than 80 million objects spanning billions of years. In the Blue Zone, you'll learn about dinosaurs, mammals and marine life; in the Green Zone, it's all about creepy crawlies and birds. Over in the Red Zone, take a journey through the spectacular Earth sculpture and find out about human evolution. For those little monsters of your own, head to the Orange Zone and explore the Wildlife Garden while burning some energy. Find out what exhibitions are on, here.
City Farms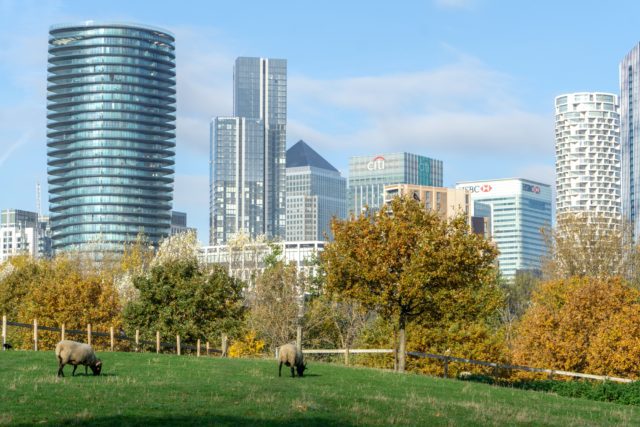 Get the best of both worlds, countryside and city, at one of London's many city farms. Home to an array of animals and fun activities, it's one of the top family days out to enjoy when the weather is good. In east London, there are city farms in Hackney, Kentish Town, Spitalfields, Stepney and Mudchute Park and City Farm (pictured). Head north and you'll find Freightliners City Farm, with rare breed animals, a solar dome, beehive and sensory garden. Elsewhere, Hounslow Urban Farm also has a Soft Play Reflections Unit with music, smells and sounds created specifically for visitors with disabilities. If you're staying central, Vauxhall City Farm is home to pigs, sheep, rabbits and ducks, plus an ecology area, herb and dye garden and picnic area.
St James's Park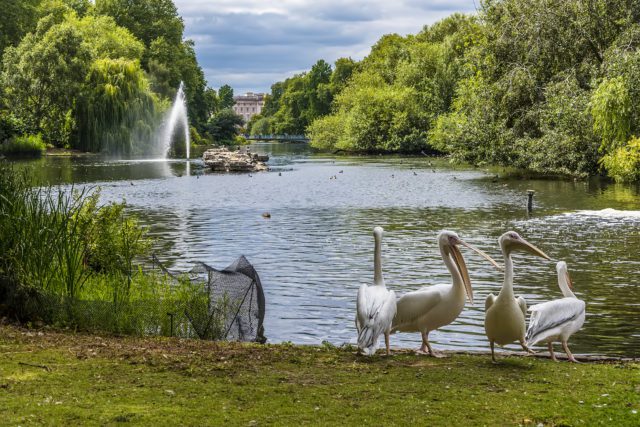 St James's Park includes The Mall and Horse Guards Parade, and is surrounded by landmarks such as Buckingham Palace, Clarence House and Whitehall. Pelicans were first brought to the park in 1664 when they were presented to King Charles II as a gift from the Russian Ambassador. Pelicans have now lived here for nearly 400 years. Isla, Tiffany, Gargi, Sun, Moon and Star are usually free to roam and can often be found basking on their favourite rocks. One rather mischievous pelican used to fly over to London Zoo in The Regent's Park to steal fish for lunch and they will often sit on park benches next to visitors! Plan your visit.
Richmond Park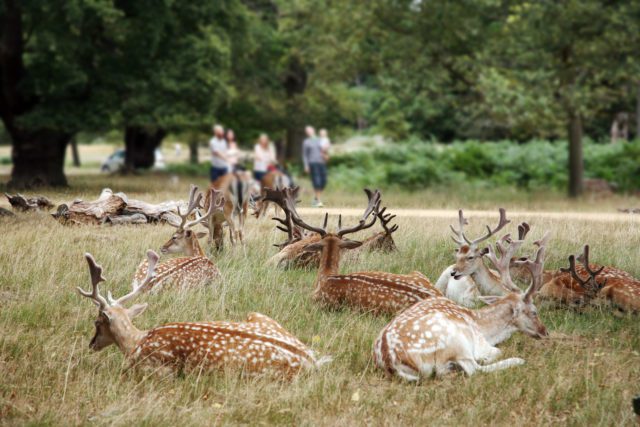 One of London's eight royal parks, Richmond Park is rich with wildlife – most notably, 630 red and fallow deer that have roamed freely since 1637. The park is also home to 144 species of bird, including mandarins, swans, blue tits and white-headed coots, as well as rabbits, foxes and bats. Its 1,000 hectares of woodland, grassland and parkland are crisscrossed with trails and ponds, making it a great place in which to get lost. Plan your visit.
Sea Life London Aquarium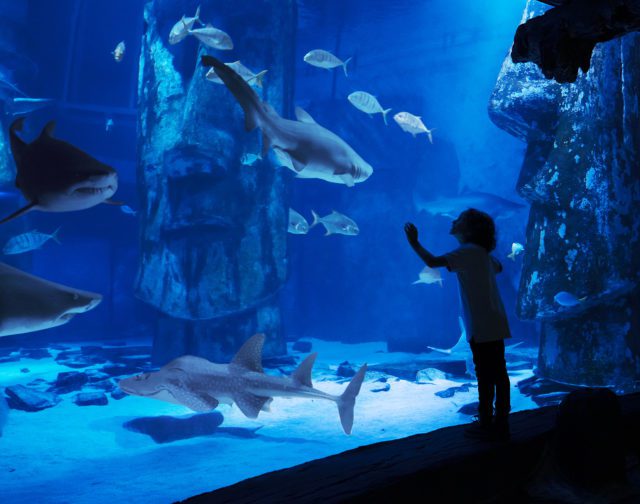 Discover the depths of the ocean at SEA LIFE London Aquarium, where you can come face to face with sharks, penguins, stingrays and more incredible creatures. Home to more than 500 species in 14 themed zones, there's so much to discover. From the frozen extremities of Polar Adventure and the Gentoo penguin colony to the Rockpools where you can stroke a starfish or tickle a sea anemone. Under 3-year-olds go free.
Lady Dinah's Cat Emporium
View this post on Instagram
Shoreditch is home to the UK's longest-running cat café. Leave the hustle and bustle of London behind and visit this basement forest for tea and cake in the company of contented felines. Afternoon tea is also available for £15pp and includes a tiered plate of cakes, scones and sandwiches. This is the place to go if you're a cat lover. Book your visit now.
Household Cavalry Museum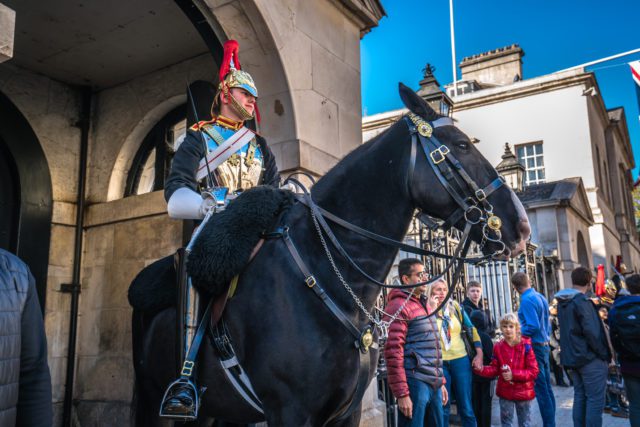 In the heart of Horse Guards, Whitehall, is a so-called 'living museum'. It celebrates the history and accomplishments of The Household Cavalry offering a unique behind-the-scenes look at the work that goes into the ceremonial and armoured reconnaissance role of HM The Queen's Mounted Bodyguard. See the ceremonial duties of the Household Cavalry Regiments, Troopers and their horses work in the original 18th-century stables and rare treasures on display. Plan your visit.
Greenwich Peninsula Ecology Park
Just a few minutes down the road from The O2 is an established and bio-diverse urban wetland. The four acres of freshwater habitat at Greenwich Peninsula Ecology Park is home to a fascinating array of wildlife. Explore the two lakes and surrounding marshland and discover bird and insect species. Around the edge of the park, there is a small woodland area too. Plan your visit.
Out of London
Longleat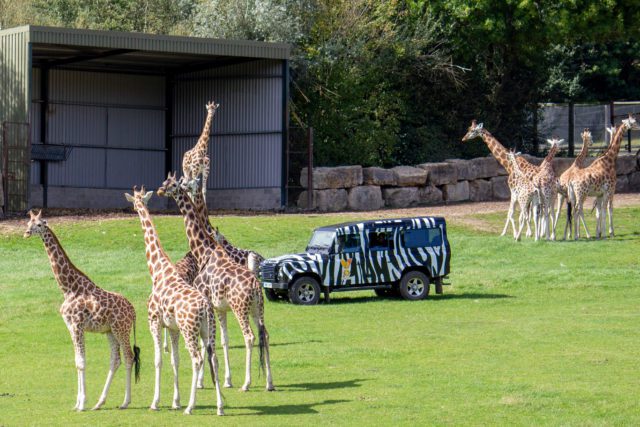 Two hours outside of London in the Wiltshire countryside is the UK's largest safari park. Discover various species of animal from around the world including lions, tigers, wolves, koalas – including the new baby joey – porcupines and sea lions. Hop aboard the Safari Bus and discover a world of exotic animals, with your own knowledgeable tour guide. There is also a Safari Drive-Through if you travel by car. Plan your visit.
ZSL Whipsnade Zoo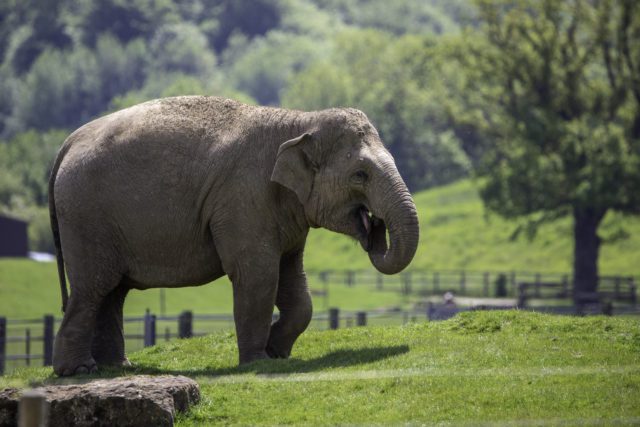 The sister of the world's oldest scientific zoo (see above), ZSL Whipsnade Zoo is the UK's biggest zoo. Sprawled across acres of Bedfordshire countryside, just 1 hour 30 minutes away from London, it is home to more than 9,500 animals big and small. Book a Meet The Animals experience and come face-to-face with elephants, giraffes or tigers.
Chessington World of Adventures
Between the thrills and spills of the theme park, stop by the Chessington Zoo and SEA LIFE Centre. Come face-to-face with more than 1,000 incredible animals, including lions, tigers, gorillas, monkeys, penguins and underwater creatures too. Turn your day trip into a wild overnight stay in one of the themed Resort Hotels, glamping or a nearby partner hotel too. Plan your visit.
Please like, share and comment below and see if we have anything else to inspire your next visit to London.