The Natural History Museum is one of London's most popular museums. Home to astounding collections that range from dinosaur fossils to a blue whale skeleton that hangs above your head, it's a fantastic place to visit for all ages. Find out what's on at the Museum now…
Wildlife Photographer of the Year – until 5 June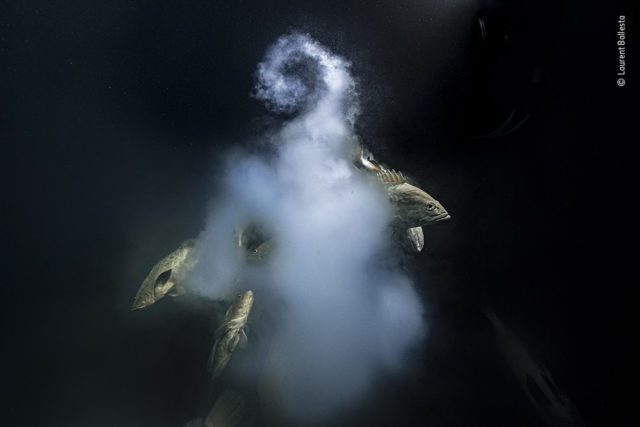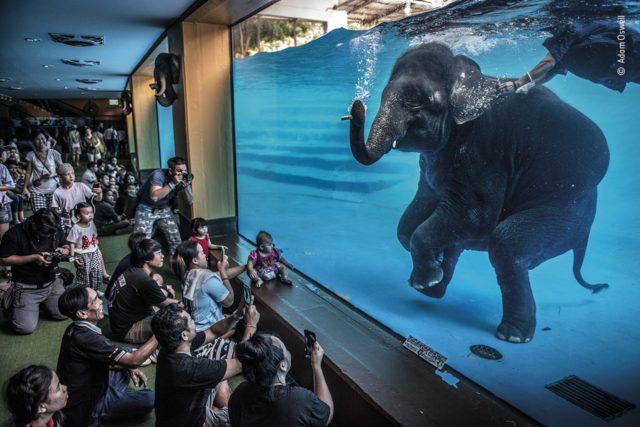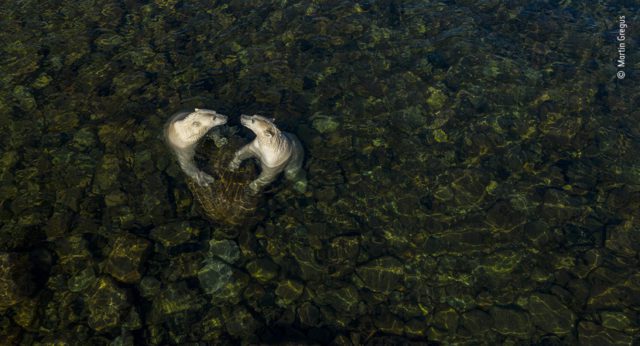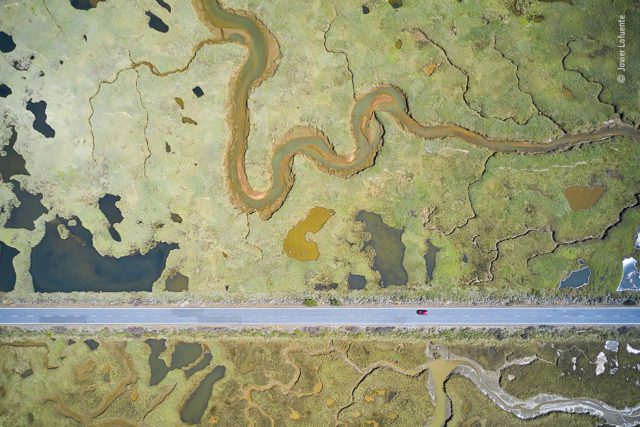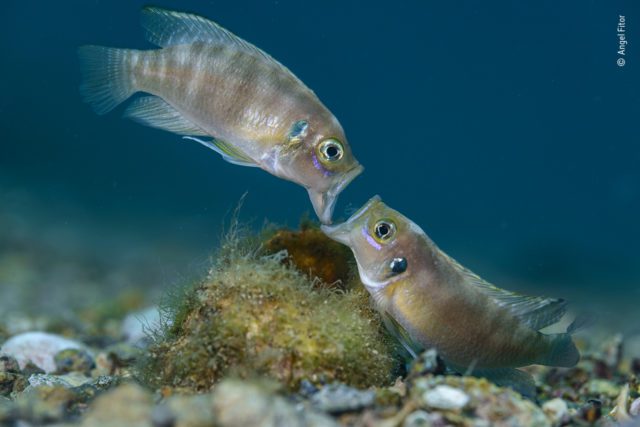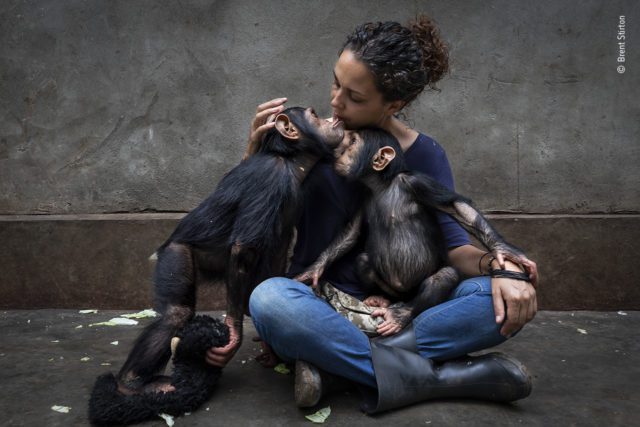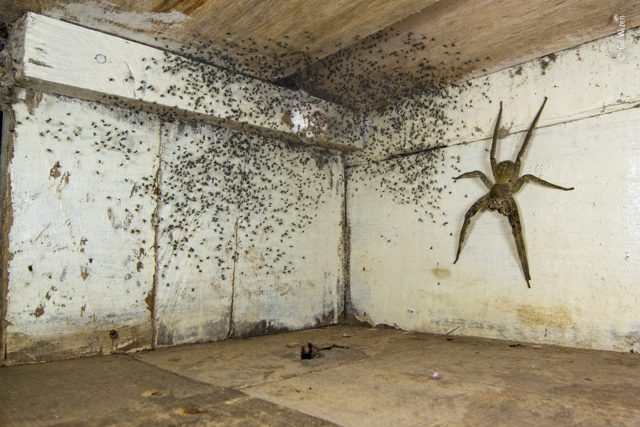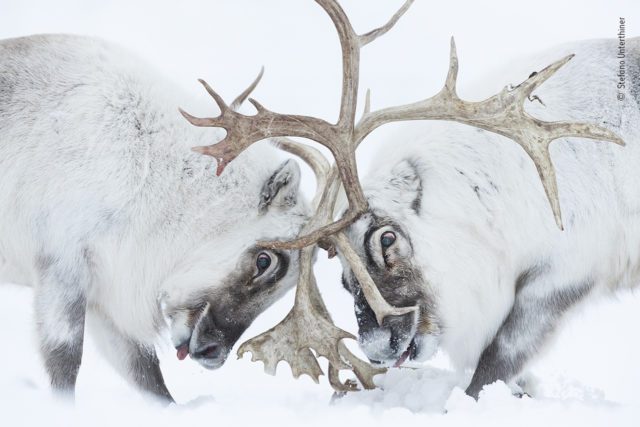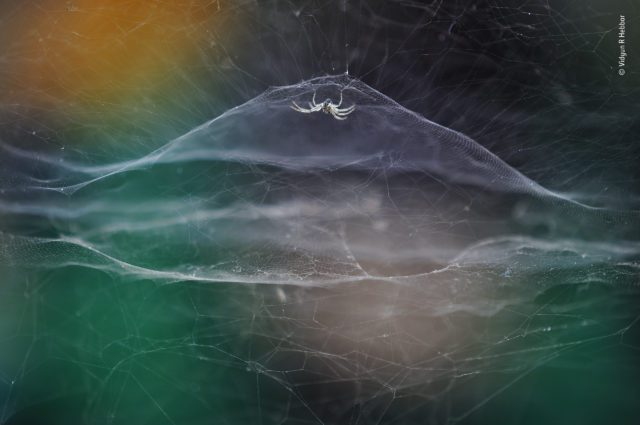 Every year, wildlife photographers from around the world compete for the Wildlife Photographer of the Year Award. This year was no different with more than 50,000 entries from 95 countries. Explore 100 carefully selected photographs from some of the world's best wildlife photographers. Displayed alongside insights from museum scientists and experts, the images will inspire and astound, leaving you with a deeper understanding of the issues facing nature and the actions we need to take to protect it. Find out more.
Our Broken Planet: How We Got Here and Ways to Fix It  – until late summer 2022
Explore why and how our relationship with the natural world needs to change. As well as online events and articles, you can visit a free display at the Museum to discover how humans have transformed the natural world. Exhibits reveal the consequences of our actions and examine some of the solutions that could help mend our broken planet. The display has evolved in three stages across the year and each section discusses a new theme; the final section is now open and explores the energy we consume.
John James Audubon and his Birds of America
John James Audubon (born 1785) was a self-taught wildlife artist who spent 20 years travelling North America to record birds for his book. Published between 1827 and 1838, the 435 prints transformed bird illustration through realistic proportions, animated poses and innovative new printing techniques. Being shown in three rotating parts, some highlights of the display include full-sized engravings from the book and taxidermy specimens of those depicted in the engravings. The first part of the display opened 15 January 2022.
Half Term: Operation Earth – 14-20 February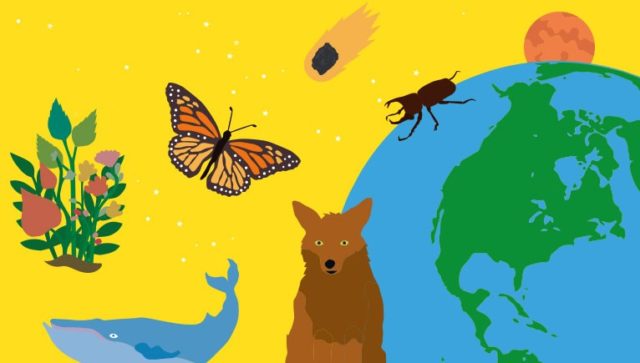 This February half term, join free family activities including drop-in games, shows and events that delve into themes of climate, biodiversity and clean oceans. Make your way to the Darwin Centre atrium in the Orange Zone to find Operation Earth. It's a national programme in collaboration with the Association for Science and Discovery Centres (ASDC) and the Natural Environment Research Council (NERC) that will engage, inspire and involve families with school-age children with the amazing stories and science of the environment, exploring our world-leading environmental research and showing how it is relevant to everyday life.
Valentines at the Museum – 12 & 14 February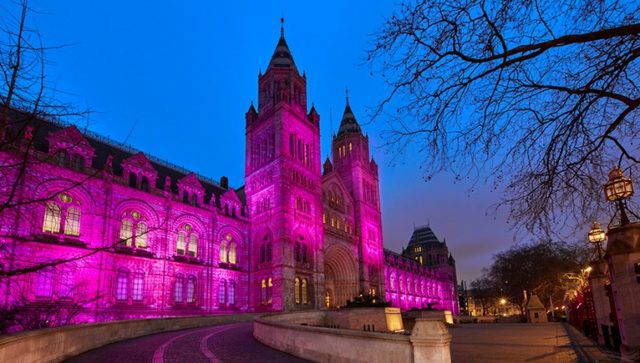 Have you ever shown someone how much you like them by choreographing an elaborate routine or by moulting your entire head? This Valentines Day, explore animal courtship, copulation and everything in between, with a cocktail in hand. This relaxed drop-in event is a great opportunity to explore the Museum away from the daytime crowds. Your ticket also includes entry to the world-renowned Wildlife Photographer of the Year exhibition.
Out-of-hours Dinotours – Various dates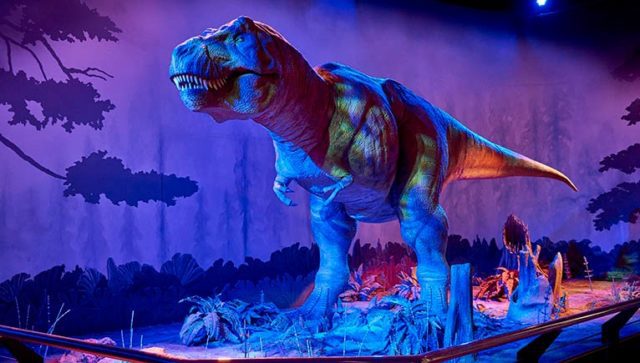 Have you ever wondered what makes a dinosaur a dinosaur, what they really looked like and why we continue to study them today? Book a Dinotour with a knowledgeable tour guide to get up close and personal with all the main characters in the world-famous Dinosaurs gallery. You will tour the gallery before the doors open to the public, learning how dinosaurs were first discovered, how they adapted to life on Earth and why they're so important to our science today. After the 45-minute tour you will have a chance to ask all your pressing dinosaur questions. The recommended minimum age for this event is 11 years and up.
Dino Snores – Various dates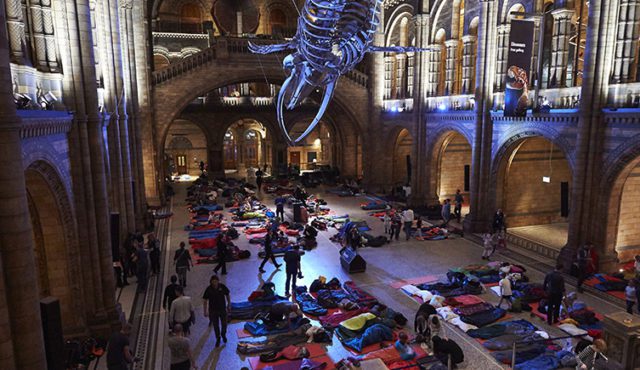 This will be a sleepover that you'll never forget. This unique sleepover gives visitors the chance to explore the Museum after dark while taking part in fun and educational activities. For children aged 7-11, there's the chance to explore the Museum by torchlight, get creative with a dinosaur t-shirt workshop and watch an educational show presented by a scientist. For adults, you'll have access to selected galleries and Our Broken Planet, a live animal workshop with ethical handling company ZooLab, a pub quiz, a science show, stand-up comedy and an all-night monster movie marathon. In the morning, breakfast is served bright and early and you'll discover incredible facts about the natural world in a trail before the Museum opens to the public.
Behind-the-Scenes Tour: Spirit Collection – various dates to April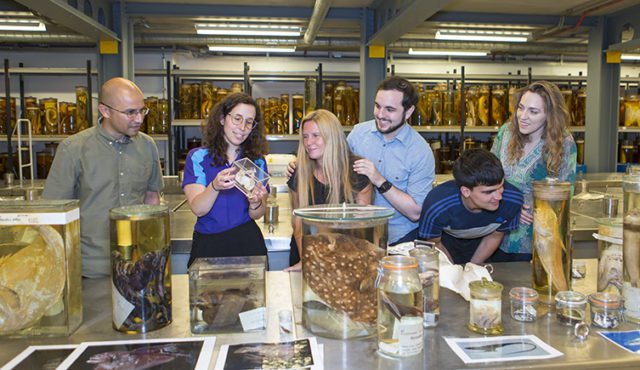 Knowledgeable science educators take you behind the scenes of the Museum's fascinating zoology collection preserved in spirit. You'll encounter numerous treasures hidden among the 22 million animal specimens housed in the Darwin Centre's 27 kilometres of shelves. You'll meet Archie, an 8.62-metre-long giant squid, view specimens collected by Charles Darwin himself and learn more about the Museum's cutting-edge research.
Yoga at the Natural History Museum – Various dates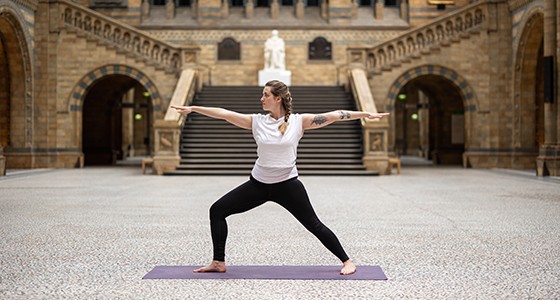 A yoga experience amongst the treasures of the natural world. Rise and shine with an invigorating yoga class followed by a live gong bath and exclusive access to the Wildlife Photographer of the Year exhibition while it is closed to the public. Tune in to your breathing, energise your body and move through a series of ancient yogic movements. All while taking in your beautiful surroundings in Hintze Hall beneath the magnificent blue whale skeleton. This class is suitable for all experience levels.
Silent Disco – Various dates, 10pm-1am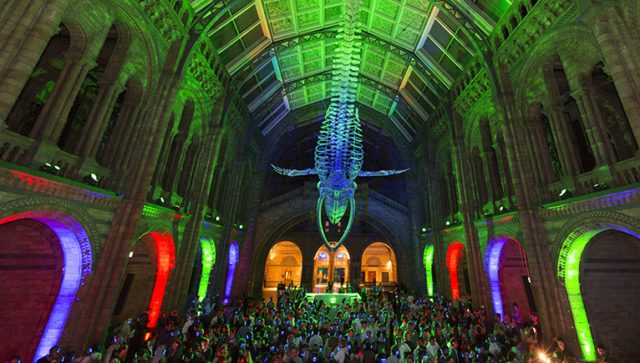 Don a headset and party into the night in the spectacular Hintze Hall. Choose your side as three DJs do battle over separate wireless channels, playing the best in pop, rock and party classics. There will also be a full bar serving a range of drinks available to purchase.
Adventure Babies – biweekly Tuesdays until April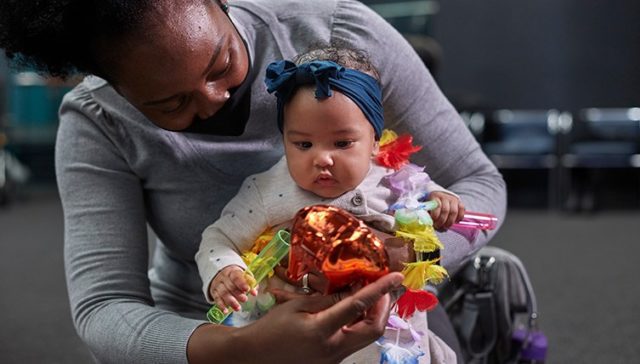 Bring your baby for a sensory storytelling class brought to you by award-winning Adventure Babies. Take part in a host of activities designed specifically to engage babies and encourage their development. Activities include sensory props, a magical story about the natural world, a sing-along session and messy play without(!) the clean-up. Take this opportunity to socialise as you and the little ones play.  After the event, don't miss the chance to explore the rest of the Museum with a ready-written self-guided tour.
Dawnosaurs – various dates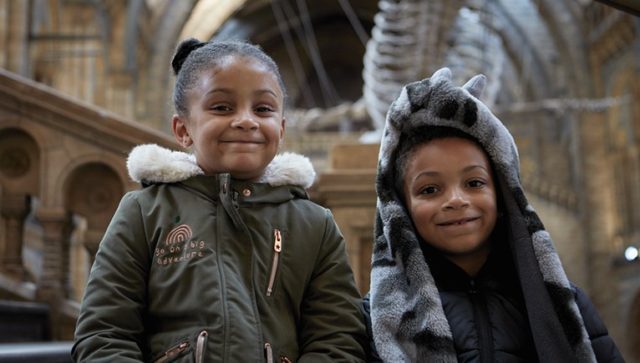 Dawnosaurs is a free event for children with neurodiverse conditions, including autism and other sensory processing difficulties. Wander around the Museum without the hustle and bustle of the general public. Visitors have access to a wide range of galleries and activities, supported by experienced, autism-aware facilitators. This event is best for children aged five to 15, and siblings are welcome. It's essential that all visitors book a free ticket online in advance. Tickets are released about three weeks before each event. The next date is 30 April for an oceans and rivers special.
Please like, share and comment below and see if we have anything else to inspire your next visit to London.