Whether you're taking part in Veganuary or are a long-time vegan, check out some of our favourite vegan-friendly restaurants in the capital
Mildreds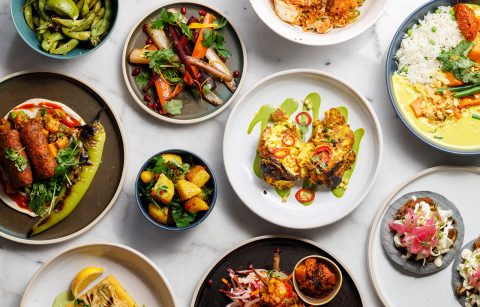 The team at Mildreds has been serving internationally inspired plant-based deliciousness in London for more than 30 years. Expect fresh, organic food that's vibrant and packed full of flavour. There are four branches available across the capital – Soho, Covent Garden, King's Cross, Camden and Borough Market – each with its own unique style and personality. Even the staunchest carnivores will be seduced by the vegan – and many gluten-free – dishes on offer. From breakfast and brunch to burgers and desserts, eating plant-based meals has never been so easy. Menus are available on the website.
Adesse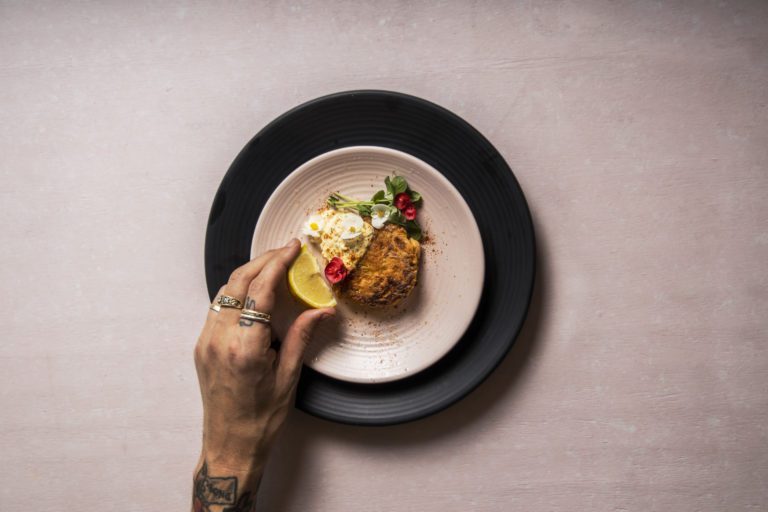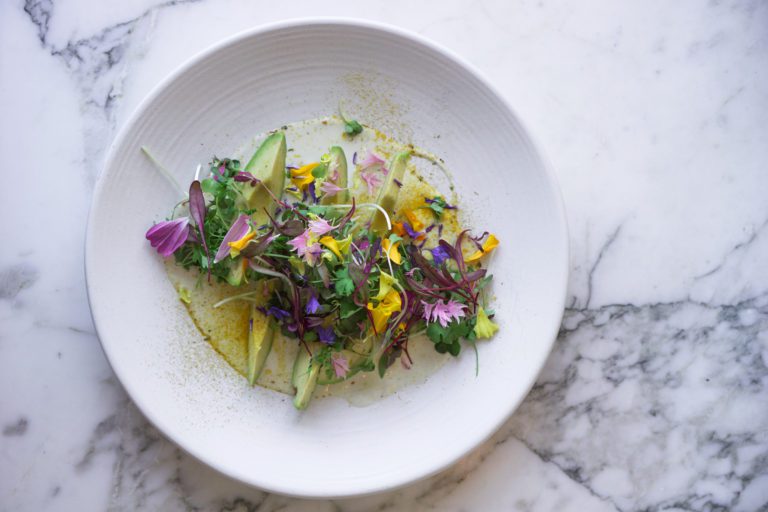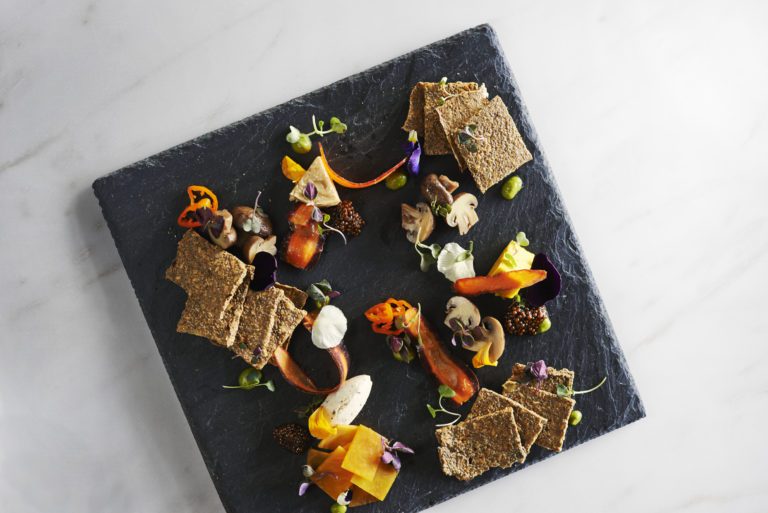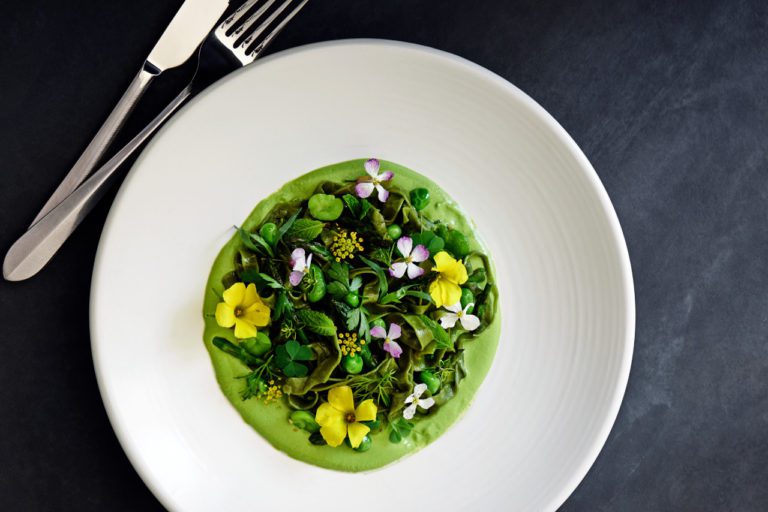 Sit back and relax in elegant surroundings with beautiful city views. Located in the Designer Galleries on the second floor at Selfridges London, Adesse is a plant-based dining destination by chef Matthew Kenney. The menu offers a selection of recipes from around the world, made using locally sourced and seasonal ingredients, alongside some of Kenney's classics. Enjoy dishes full of flavour and style, and wash them down with one of the many sustainable wines or carefully curated spirits and elixirs.
Bubala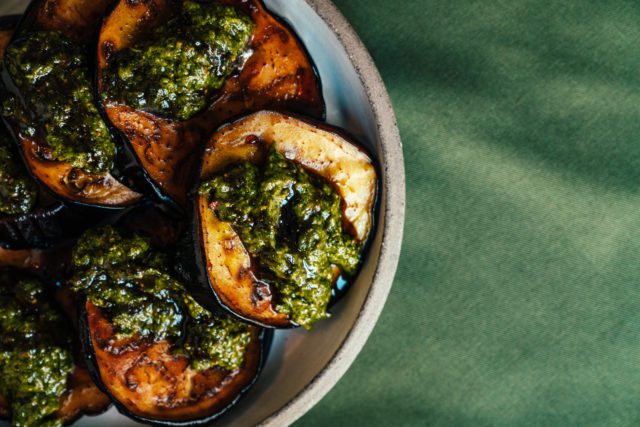 A Middle Eastern feast awaits you at Bubala in Spitalfields. The vibrant vegetarian menu includes a sizeable range of vegan options too. Try the Bubala Knows Best set menu for just £35pp, with dishes such as charred oyster mushroom skewers with tamari and agave, fried aubergine, or slow roast celeriac musakhan served with braised sumac onions and tahini. Who said vegan food couldn't pack a punch? Check out the menu.
Holy Carrot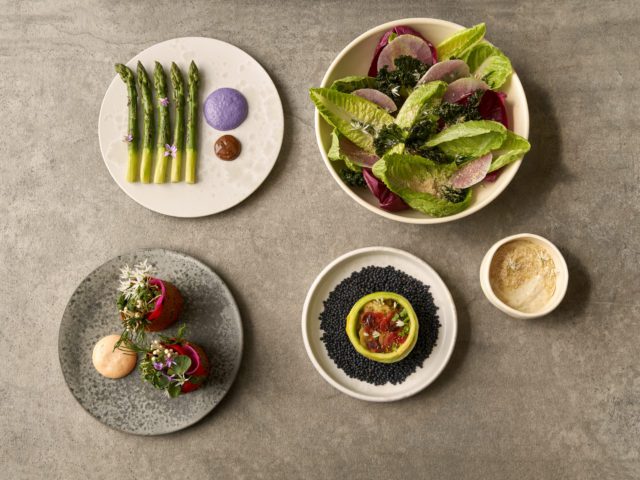 For a seasonal and ethically sourced menu of delights, head to Holy Carrot at Urban Retreat in Knightsbridge. The restaurant serves all-day dining, afternoon tea and desserts that are to die for. All dishes are free from preservatives, refined sugar, gluten and additives too. Highlights include a raw red pepper burrito, smoked mac and cheese with a macadamia cheese sauce, and crispy quinoa maki. Pair your meal with a great range of drinks, including smoothies, vegan cocktails and wine. Find out more.
Young's Burger Shack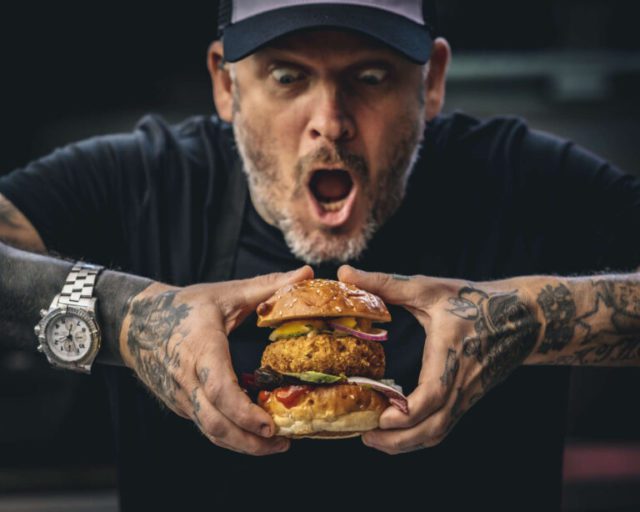 Especially for Veganuary 2022, Young's Burger Shack has teamed up with the legendary Matt Pritchard aka The Dirty Vegan. Serving up the 'Pritchard's Dirty Vegan' – a lip-smacking burger featuring a spiced chickpea and cauliflower patty, topped with a banging mix of aioli, hot sauce, pickled cucumber, mango, and coriander salsa, all for £11. It is available throughout January 2022 at select Burger Shacks and Young's pubs across London and the Southeast. Grab it while you can!
The Ivy Asia
If you're looking for a menu that caters for all diets, look no further than The Ivy Asia St Paul. Open seven days a week for lunch, dinner and weekend brunch, it offers stunning views of the world-famous St Paul's Cathedral. The yasai rolls served with pickled radish, avocado crispy tofu drenched in a lime and ginger dressing and the roasted aubergine with miso and masago arare are too good to share – luckily, everyone else will be too busy with their own delicious dishes! Find out more here.
Four Seasons Hotel London at Park Lane
View this post on Instagram
This Veganuary, the Four Seasons Hotel London at Park Lane is serving up an array of delicious vegan delights. At Amaranto Lounge, indulge in a traditional plant-based afternoon tea, complete with sweet scones, seasonal vegan pastries and delicate sandwiches, served with the less-traditional baba ghanoush, falafel, houmous and more. Alternatively, Amaranto Restaurant's Executive Chef Henry Brosi has taken inspiration from both international and British cuisine. Enjoy a selection of delicious vegan dishes on the à la carte menu, including avocado on gluten-free toast with pomegranate, coriander and olive oil for breakfast; or warming apple and parsnip soup, or vegetable curry for lunch and dinner. View the menus here.
The Cinnamon Club
View this post on Instagram
Sit amongst the book-lined shelves of The Cinnamon Club and enjoy a limited-edition vegan feast for just £45 per person. Start your dining experience with okra filled with peanut, sesame and jaggery served with green mango chutney. Mains include crisp aubergine steak in a Hyderabadi style baby aubergine salan served with an aubergine pickle and a stir-fry of baby corn with mint and molasses with caramelised popcorn. The special vegan menu is available Monday-Saturday throughout January. Don't worry, vegan dishes are available all year round! View the menu here.
Brutally Brilliant Burgers at Bonfire
View this post on Instagram
Located in the heart of the Barbican, burger-maestros, Bonfire, is serving up its Beetroot Burger – a beetroot patty topped with lettuce, pickles, red onions and tomato chutney, sandwiched in a vegan bun. Enjoy with a side (or two) of moreish Cauliflower wings with BBQ sauce and a choice of thin-cut, Cajun or sweet potato fries for the ultimate Veganuary feast. Find out more here.
Pied à Terre
Indulge at the longest-standing independent Michelin Starred restaurant in London and the UK. It's won many awards over the years, including No.1 Vegan tasting experience in the UK. The vegan lunch and dinner tasting menus are a little higher on the price range, but well worth the experience. Choose from six to ten dishes. Try the delicate green apple ravioli, Greek-inspired collard greens and basmati rice Dolma and finish with a blood orange pâte de fruits or peanut butter rice crisp. View the menu.
222 Vegan Cuisine
View this post on Instagram
Ben Asamani has been serving food that is low-fat, low-salt, non-GM and organic wherever possible since 2004. The personal touches are all catered for – if you have a special request or dietary requirement, they can make something just for you. From the mezze selection starter and Ben's Special (above) to the seitan stroganoff or traditional African Egusi, this is the place to come for hearty vegan dishes prepared with care. Discover the menu here.
Please like, share and comment below and see if we have anything else to inspire your next visit to London