A new year, new opportunities to explore the capital. Find out what's on in London in January using our handy monthly guide
The British Library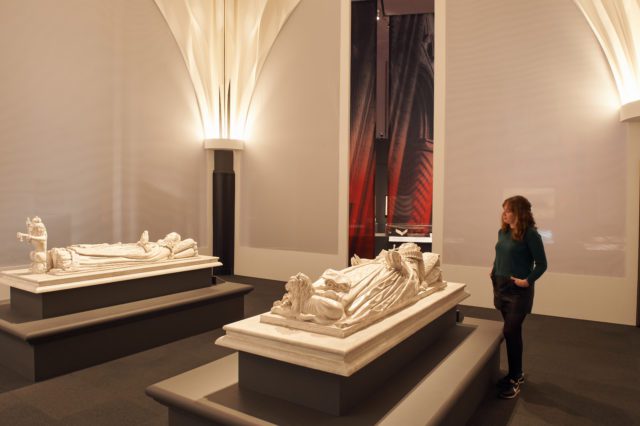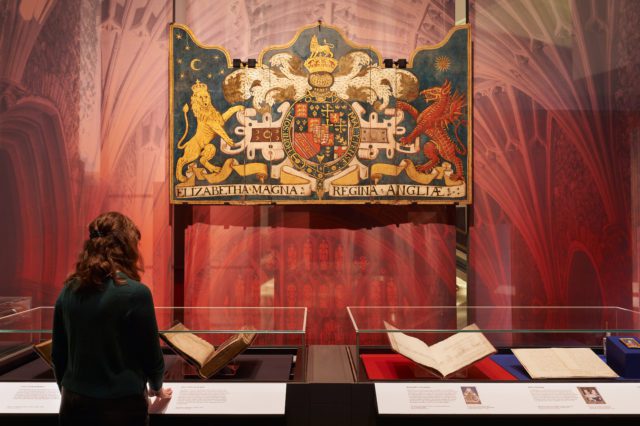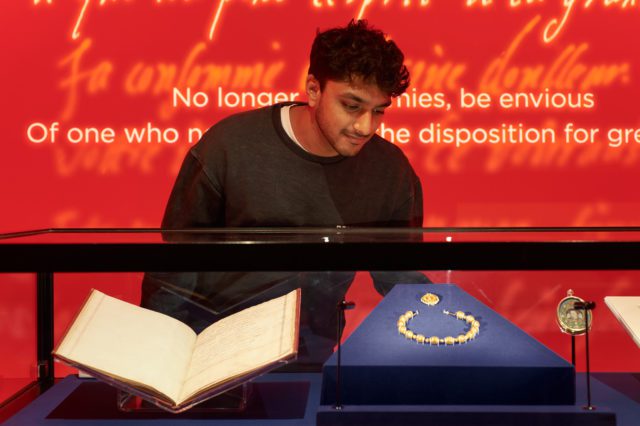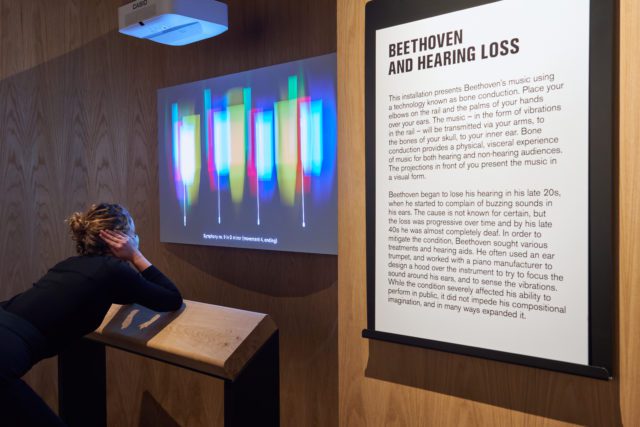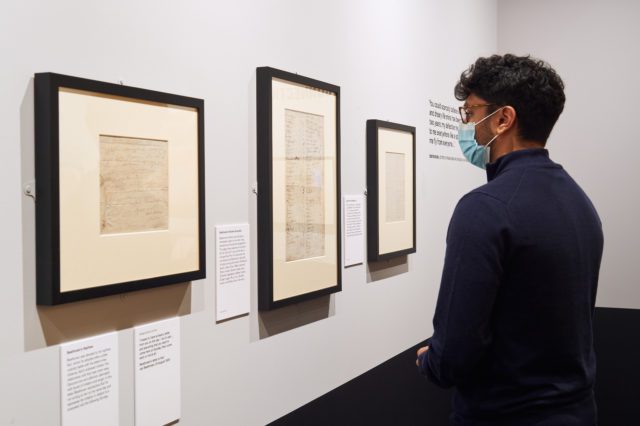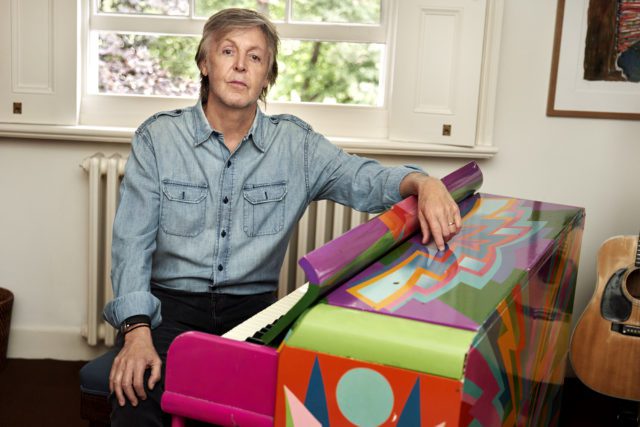 The British Library is hosting several exciting exhibitions. Transport yourself back to the 16th century to witness one of the most famous family dramas with the Elizabeth and Mary: Royal Cousins, Rival Queens (to 20 Feb). Pay tribute to Angela Carter, the British literary icon, during the 30th anniversary year of her death. Angela Carter: A life in writing features the library's archive of private journals, letters and early drafts of her books until 5 March.
Until 24 April, the Beethoven exhibition will be available for all classical music enthusiasts. Examine his possessions, handwritten manuscripts and sketchbook. If modern music is more your taste, head over to Paul McCartney: The Lyrics. This exhibition is open until 13 March and features lyrics and photographs from his entire career. Try to keep your Beatlemania under control! Plan your visit. 
Ice skating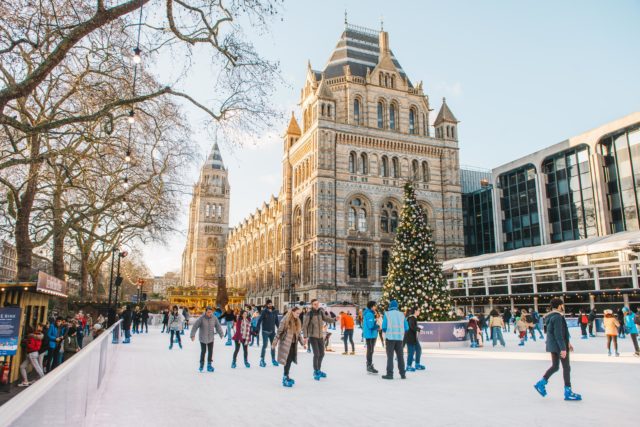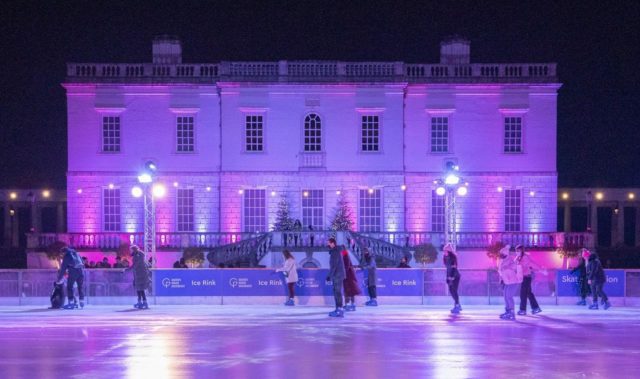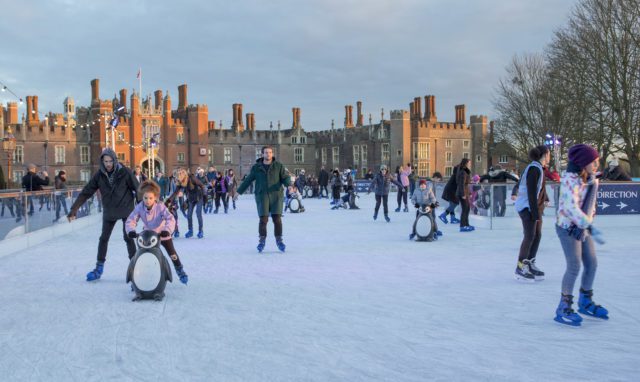 Soar across the ice at London's ice skating rinks before they pack up for the season! Skate against the backdrop of Somerset House's neoclassical architecture until 16 January. Prefer the bright city lights? Head over to the ice rink at Canary Wharf to brighten the dark winter nights. This ice rink is open until 26 February, longer than most. All good things must come to an end, and this is your last chance to skate at the Natural History Museum! After 16 years, the ice rink will close for its final season on 16 January. Stay tuned for the 5 acres of biologically diverse green space that will soon take its place… Find out more here. 
Lunar New Year, National Maritime Museum (29 Jan)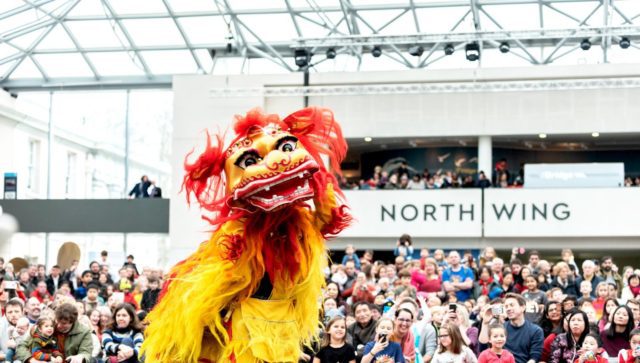 Looking for a place to celebrate Lunar New Year? The National Maritime Museum invites you to their 2022 Lunar New Year Celebration, a free programme for all ages on 29 January. There will be a variety of performances, workshops, talks and tours inspired by traditions from China, Korea, Vietnam, Malaysia and beyond. Plan your visit.
Warner Bros. Studio Tour London – The Making of Harry Potter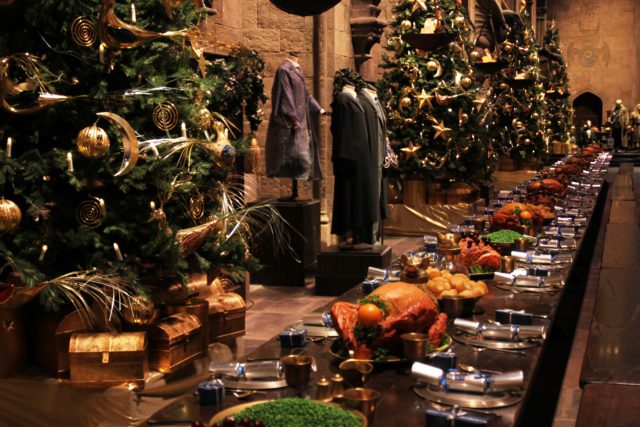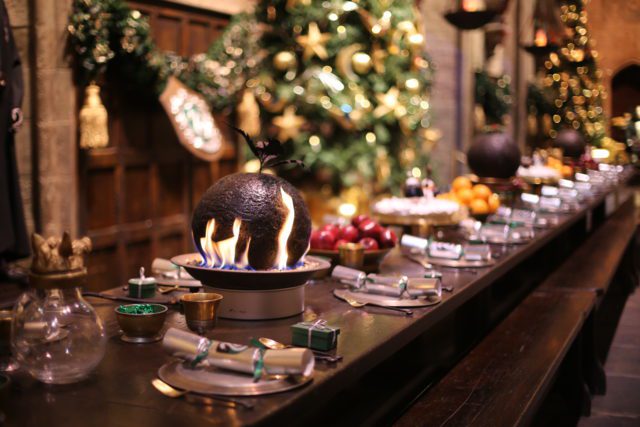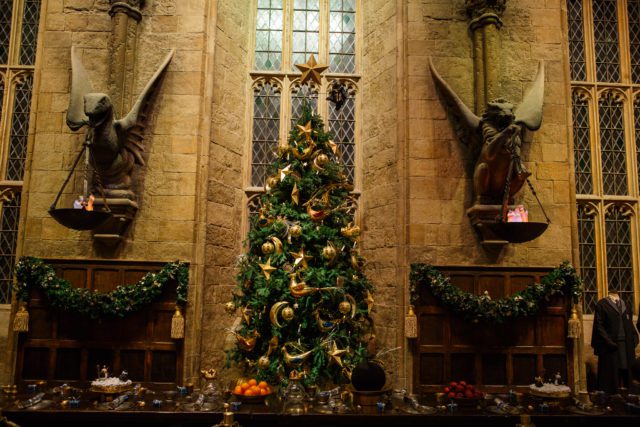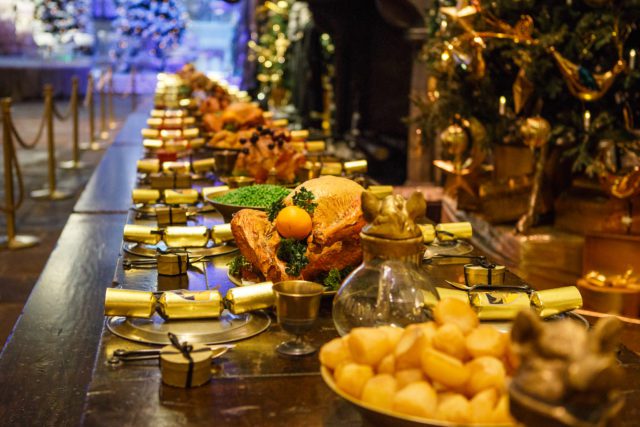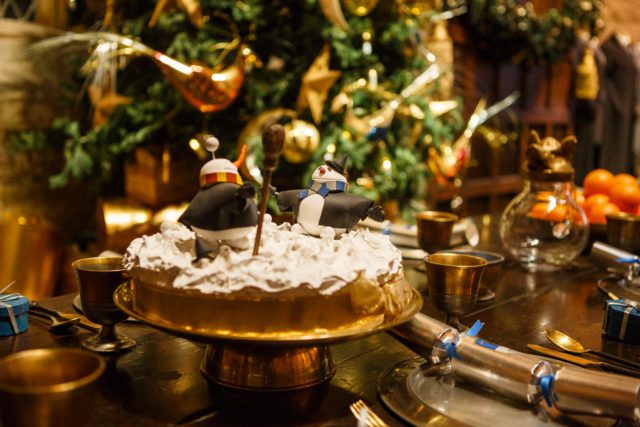 Calling all Potterheads! Experience winter at Hogwarts on the Warner Bros. Studio Tour London – The Making of Harry Potter. At Hogwarts in the Snow (to 16 Jan) you will find iconic Harry Potter film sets decorated with festive lights and layers of filmmaking snow. If you love the mischievous Weasley twins, you don't want to miss Magical Mischief, the newest feature at the studio tour, opening on 22 January. Witness the iconic scene from Harry Potter and the Order of the Phonix when the twins prank the O.W.Ls exam in the Great Hall, with the Weasley twins' costumes on their broomsticks suspended from the ceiling! Find out more here. 
Winter Wonderland (to 3 Jan)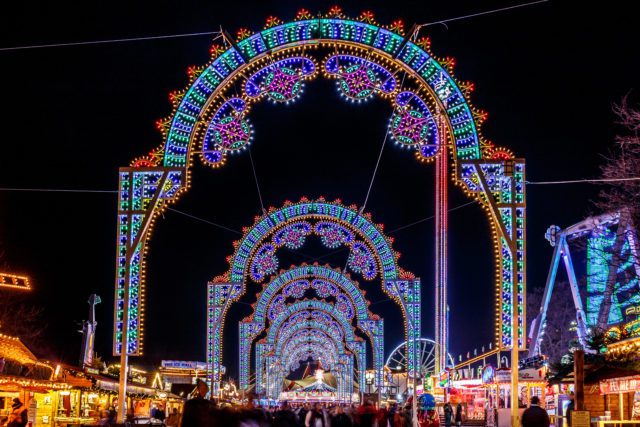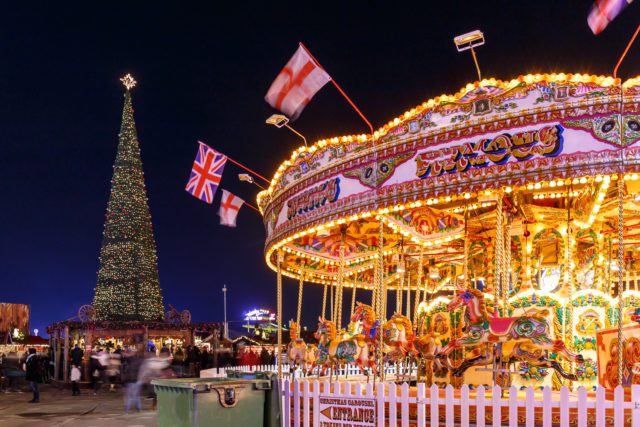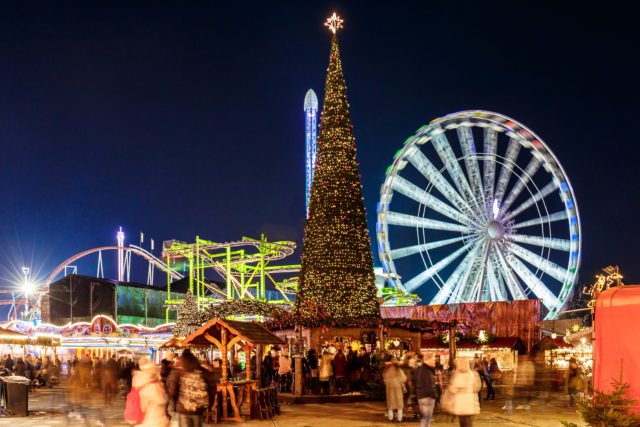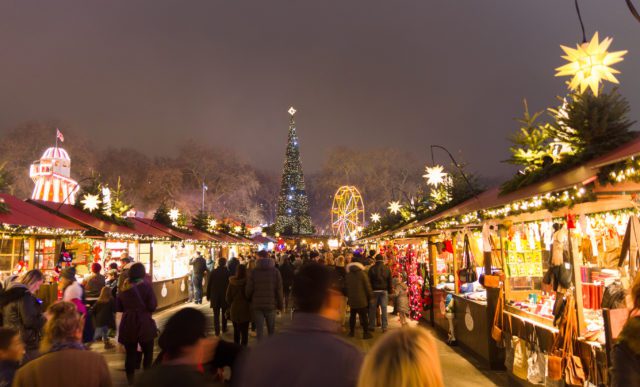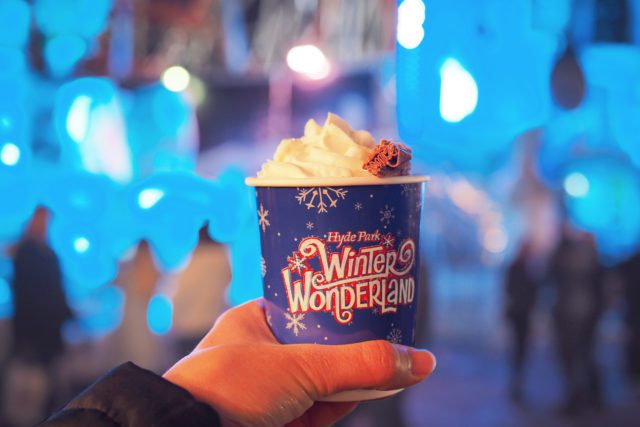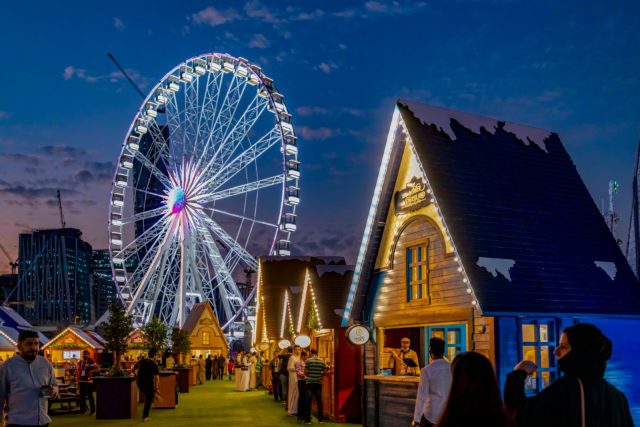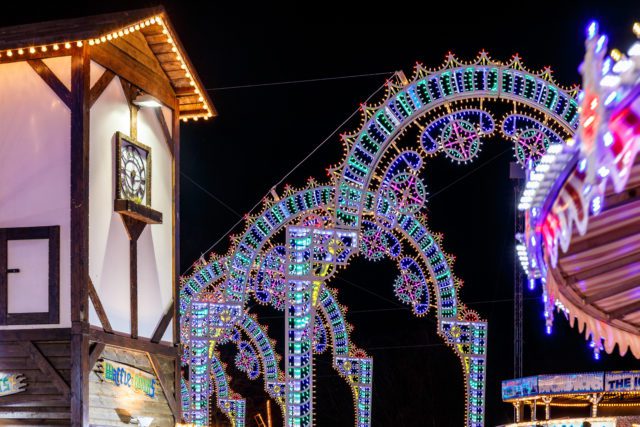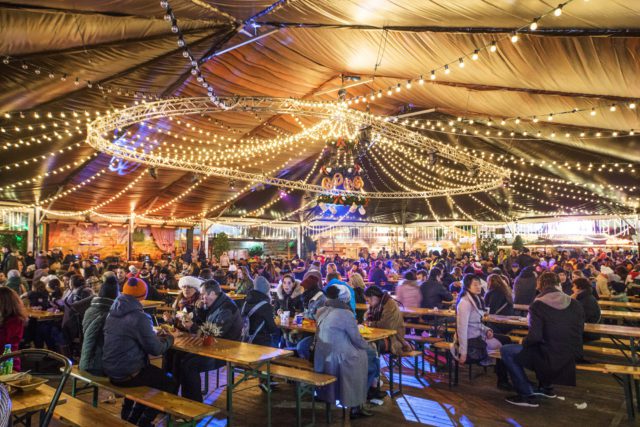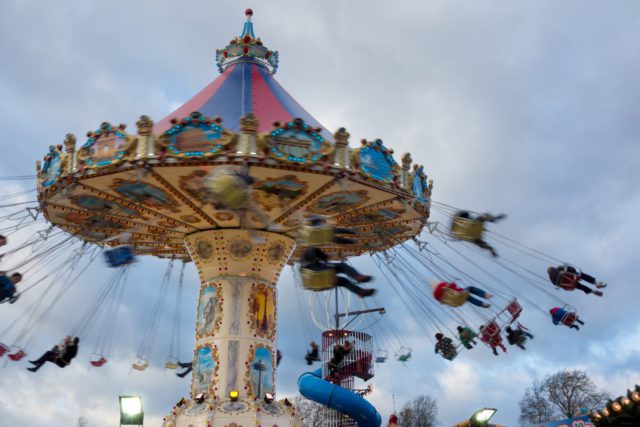 There's something for everybody at Winter Wonderland, a London winter essential. Stroll through the glittering lights and Christmas market with hot chocolate or mulled wine. Thrill-seekers pursuing an adrenaline rush will enjoy the many rides and roller coasters. Families can enjoy classic winter attractions, including ice skating and the Magical Ice Kingdom. Winter Wonderland closes for the season on 3 January, so don't miss out! Plan your visit.
Burns Night (25 Jan)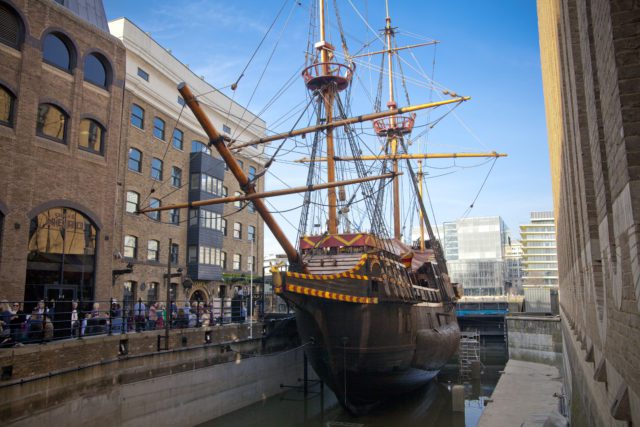 Celebrate Scottish poet Robert Burns' birthday with poetry readings, slap-up dinners, traditional dancing and a toast with the best Scottish whisky in London. Spend a memorable evening onboard Tudor galleon The Golden Hinde, where you can tuck into traditional Scottish food and enjoy bagpipes and whisky tasting. Alternatively, head to London's Scottish-themed mini-chain, Boisdale, or devour haggis and ace your dance steps at the Ceilidh Club in a three-hour evening of food, dancing, piping and poetry. Whisky-lovers should head to The Nest Collective in Maida Vale, where there will also be live music to enjoy.
London Short Film Festival (14-23 Jan)
Experience ten days of filmmaking genius at the London Short Film Festival! The 19th edition of this programme running from 14-23 January has something for everyone with over 100 short film screenings, alongside special events and workshops. Find out more here. 
The British Museum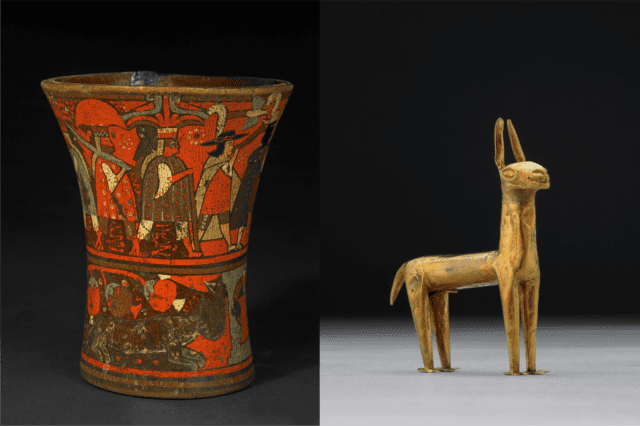 Celebrate one of Japan's most famous artists in Hokusai: The great picture book of everything. A collection of Katsushika Hokusai's rare drawings will be on display through 30 January. Learn about Peru's vibrant culture and history dating back to 2500 BC in Peru: A journey through time (to 20 Feb). This impressive exhibition features striking photographs, pottery and precious metals, showing how past cultures flourished in one of the most challenging and complex environments on Earth. Plan your visit. 
Imperial War Museum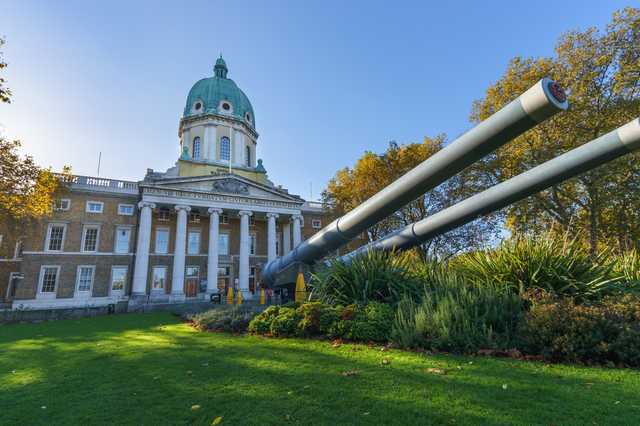 Generations: Portraits of Holocaust survivors is an exhibition dedicated to cherishing the lives of over 50 Holocaust survivors. The museum is also displaying photographs showing the devastation and destruction less than two months after the 9/11 terror attacks in the Wim Wenders: Photographic Ground Zero exhibition. Visit these powerful and emotional exhibitions available until 9 January. Plan your visit. 
Generous Dentist: Bartholemew Ruspini, Museum of Freemasonry (to 7 Feb)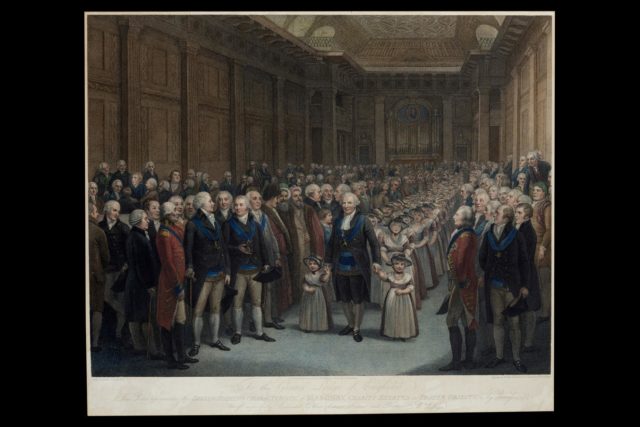 Witness a kind heart at work in Generous Dentist: Bartholomew Ruspini, the free exhibition at the Museum of Freemasonry until 7 February. Learn about Ruspini's charitable acts and examine his personal items, including portraits, letters and archival materials that are on display. Plan your visit.
The Art of Banksy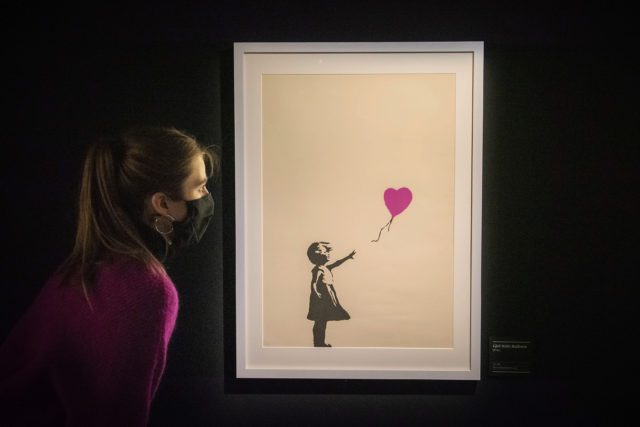 Examine the iconic works of the world's most elusive artist at The Art of Banksy exhibition. This epic collection of Banksy's art is a London must-do and will be open through 2022. Plan your visit.
Light up the Museum, Museum of the Home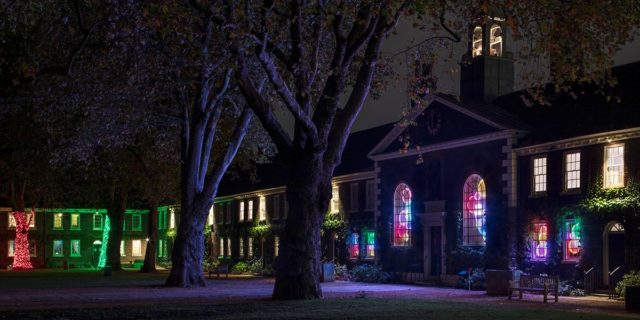 Brighten up your winter nights with Light up the Museum, a light installation by Jessica Hung Han Yun available until February. The Museum of the Home shines like the East Asian night markets Hung Han Yun was inspired by. Plan your visit.
London Making Now, Museum of London (to 24 Feb)
Celebrate the city of makers in London Making Now (to 24 Feb), the free display at the Museum of London demonstrating how craft has the power to help cities thrive. Objects on display are some of London makers' best work, each with an extraordinary story to tell. Plan your visit.
Brothers in Arms, National Army Museum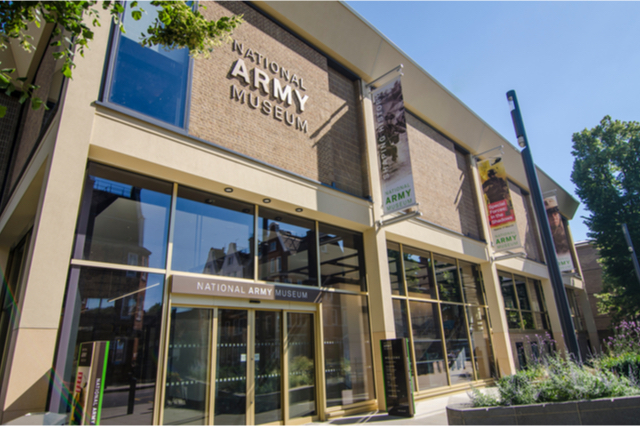 Brothers in Arms commemorates the most decorated British Army regiment from the Second World War. Witness the regiment's commendable bravery and collective spirit in this free exhibition available until 6 May. Plan your visit.
Natural History Museum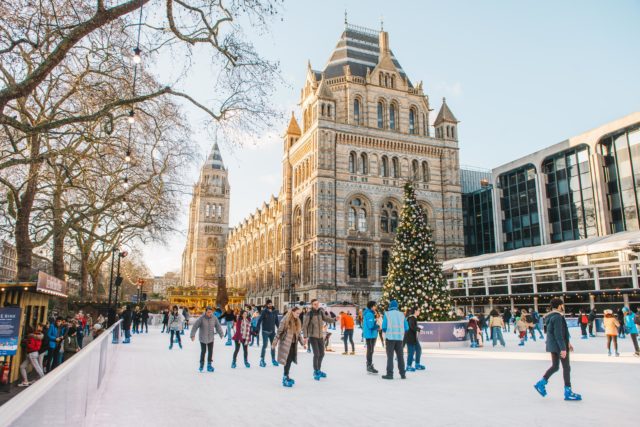 Enjoy one last trip to the Natural History Museum's ice skating rink before it permanently closes on 16 January. If you're an animal lover, you can't miss the Wildlife Photographer of the Year gallery featuring 100 photographs from the best nature photographers. Marvel at the beauty of our planet in this exhibition available until 5 June. Plan your visit.
Royal Air Force Museum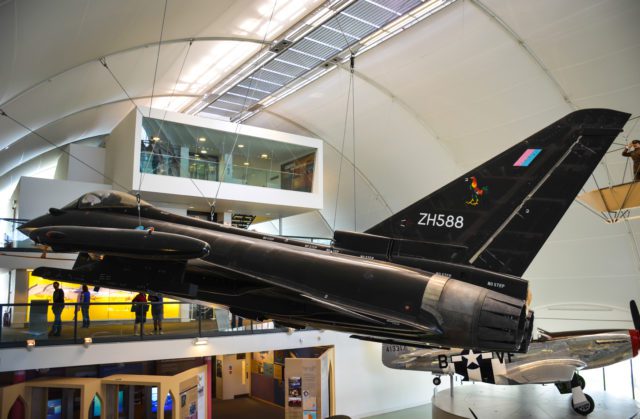 Explore two of the most famous aircrafts from the Cold War at The Vulcan and Cold War Experience starting on 12 January. Visitors will receive the rare opportunity to sit in the cockpit of the Avro Vulcan B2. and the pilot's seat of the McDonnell Douglas Phantom FGR2. Plan your visit. 
The National Gallery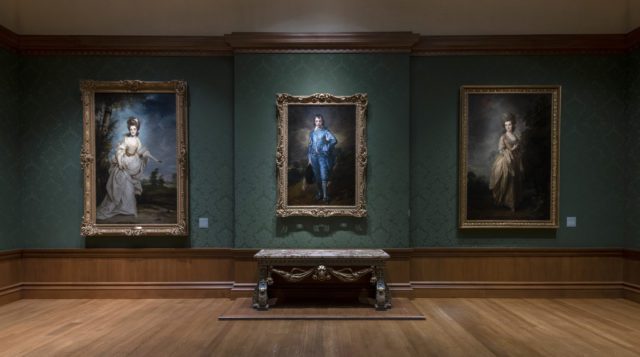 Gainsborough's Blue Boy (25 Jan-15 May) returns to the National Gallery 100 years to the day after it was removed and sent to California in 1922. This is a once-in-a-lifetime to see this iconic painting that represents the best of 18th-century British art. See Europe through Albrecht Dürer's eyes at the Dürer's Journeys: Travels of a Renaissance artist exhibition (to 27 Feb). This exhibition will feature Dürer's paintings, drawings, prints and letters and is a must-see for art lovers and casual museum-goers alike. Kehinde Wiley at the National Gallery – The Prelude (to 18 Apr) represents a shift in the famous portraitist's work to landscape painting. This new gallery will feature European Romantic films and paintings depicting epic ocean and mountain scenes. Plan your visit. 
Somerset House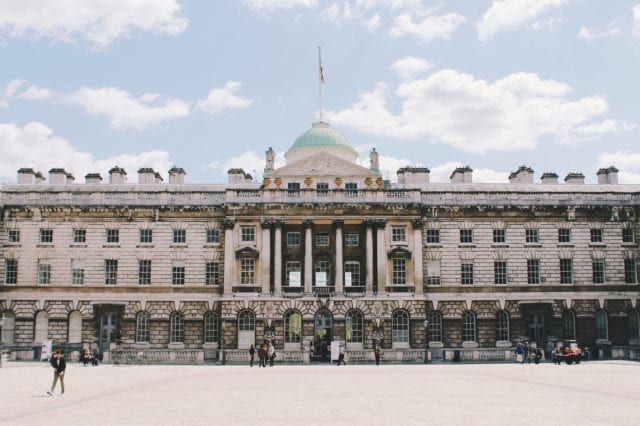 Step into the pages of the famous comic at Beano: The art of breaking the rules, available at Somerset House! Artist Andy Holden curated this collection of original comic drawings on display until 6 March. We Are History is another exhibition at Somerset House featuring photos, prints, textile and video from 11 artists with ties to communities in the Caribbean, South America and Africa, putting them at the forefront of climate debates. Don't miss this moving exhibition available until 6 February. Plan your visit. 
Science Museum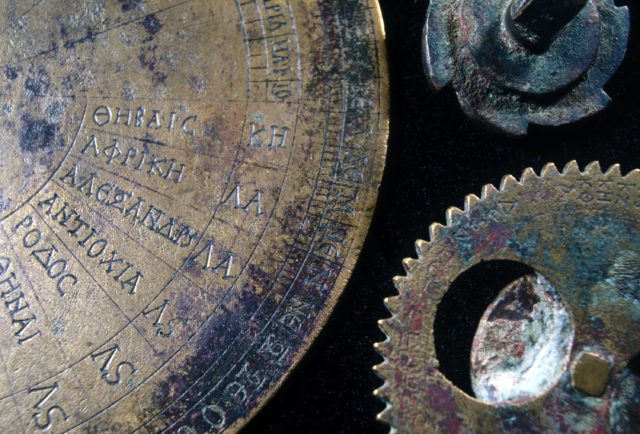 Travel through millennia and visit Ancient Greeks: Science and wisdom at the Science Museum! Until 5 June, the newest scientific research and objects and art from the era will be on display depicting how the Greeks tried to understand the world through arts, science and religion. Visit the Amazon rainforest through Sebastião Salgado's photographs in the Amazônia exhibition (until March 2022). There are over 200 powerful black-and-white photos on display celebrating indigenous people and the Brazilian rainforest, both of which are at risk due to climate change. Plan your visit. 
Victoria & Albert Museum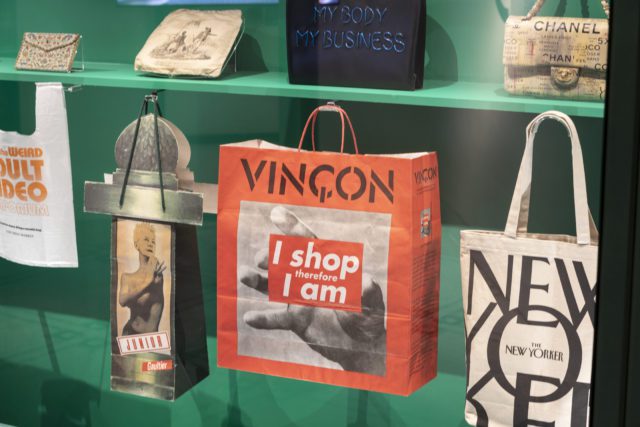 The Victoria and Albert Museum has a range of exciting exhibitions available throughout 2022. Bags: Inside Out (to 16 Jan) explores both the style and functionality of a variety of bags, the ultimate accessory. Discover the history of the Royal Academy of Dance at On Point: Royal Academy of Dance at 100, open until 1 May.
Fragmented Illuminations: Medieval and Renaissance Manuscript Cuttings features more than 2,000 cuttings from medieval and Renaissance-era books (to 8 May). Meet an icon in Russian craftsmanship, Carl Fabergé, and his firm's creations through Fabergé: Romance to Revolution (to 8 May). Richard Batterham: Studio Potter presents a special collection of pots from Batterham's archive (to 26 Sep), while Maurice Broomfield: Industrial Sublime features Broomfield's photographs of 20th-century, industrial Britain, from shipyards to car manufacturers (to 6 Nov). Plan your visit. 
Frans Hals: The Male Portrait, The Wallace Collection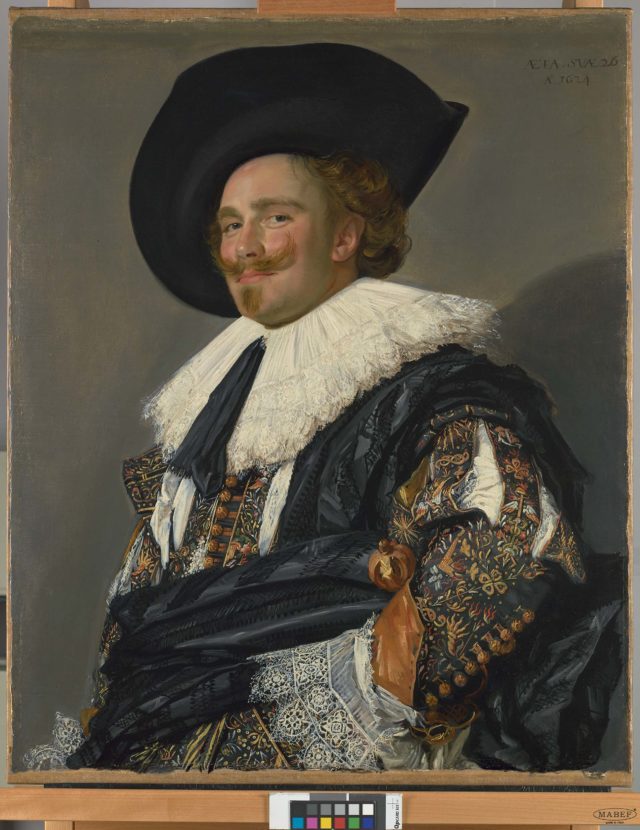 Examine Frans Hals illustrious career at the Frans Hals: The Male Portrait exhibition at The Wallace Collection. You'll recognize his most famous painting, The Laughing Cavalier, as the centrepiece of the exhibition alongside newly added works by the artist. Don't miss out on this rare opportunity to see Hals work in one place before they're gone on 30 January! Plan your visit.
Royal Academy of Arts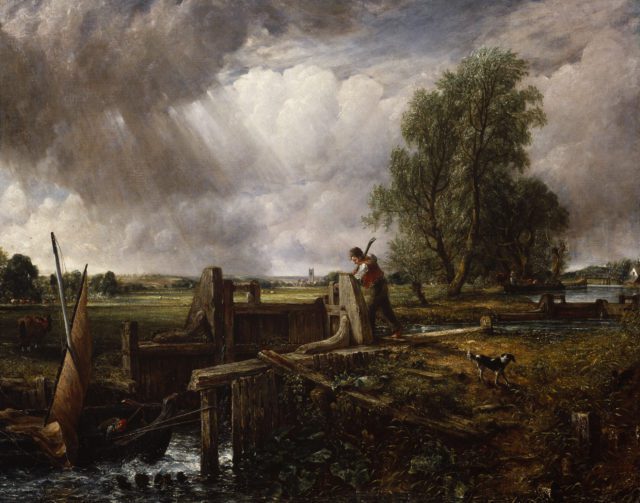 Discover two of Britains best-known artists at the Royal Academy of Arts. Francis Bacon: Man and Beast (from 29 Jan) presents Bacon's artistic exploration of the line between animal and human. This collection includes pieces throughout his career, including three bullfight paintings that can be viewed together for the first time. Explore John Constable's work through several of his paintings, oil sketches, watercolours and drawings featured in Late Constable (to 13 Feb). Plan your visit.
Saatchi Gallery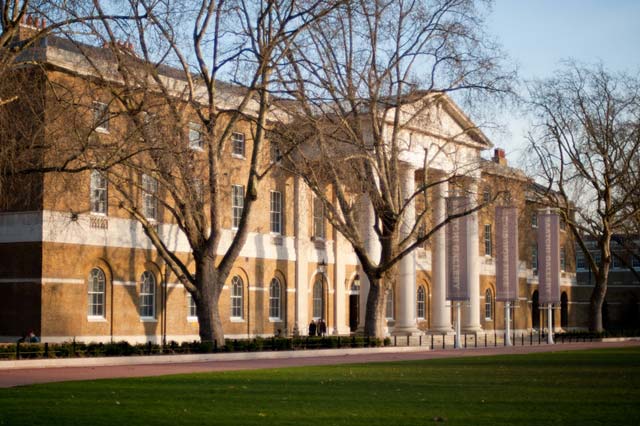 Support emerging artists at the Saatchi Gallery with this month's exhibitions! Discover art's healing powers through Journeys: The Healing Arts, a commissioned art collection to improve patient outcomes for Chelsea and Westminster Hospital (to 13 Jan). Admire works by MA graduate students from London's top art schools at London Grads Now. 21. (to 16 Jan). Ally McIntyre: Dog Day Circus (to 23 Jan) includes a selection of McIntyre's bold paintings at scale. Liminal is an exhibition that displays over 70 works by the Italian artist, ALO. Mark your diaries for America In Crisis, the upcoming exhibition starting on 21 January, representing 40 American photographers whose works explore social change in the US from the 1960s to 2022. Plan your visit. 
Tate Britain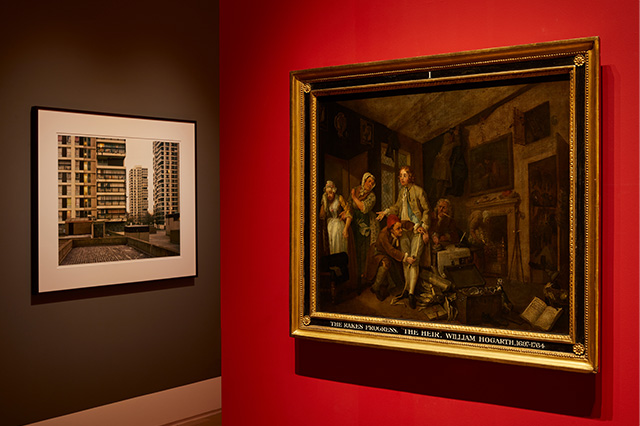 Although William Hogarth was one of the most famous 18th-century artists who recreated contemporary life in his paintings, he was not alone. Hogarth and Europe (to 20 Mar) is one of the latest exhibitions at Tate Britain, featuring over 60 Hogarth paintings and images from his peers all through Europe. Celebrate 70 years of Caribbean-British art with Life Between Islands: Caribbean-British Art 1950s-Now (to 3 Apr). This exhibition features documentary photography, fashion, film and sculpture from over 40 artists. Art Now Danielle Dean (from 21 Jan) encapsulates how our minds and bodies interact with media and cultural production through painting, installation, performance and video. Plan your visit. 
Tate Modern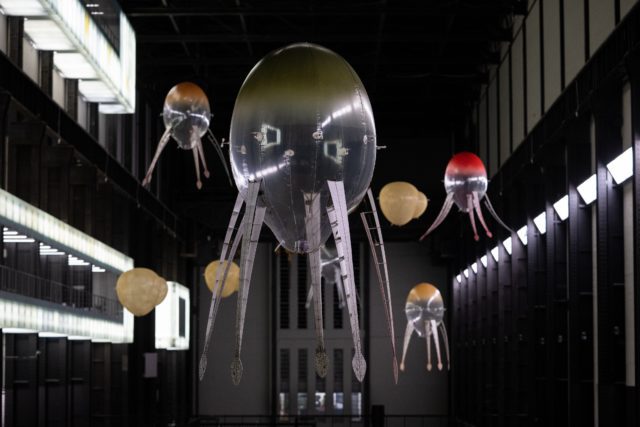 Lubaina Himid (to 3 Jul) is a theatrical exhibition displaying her work that takes visitors through a sequence of scenes. Anicka Yi creates a new ecosystem in Tate Modern's Turbine Hall in Hyundai Commission: Anicka Yi – In love with the world (to 6 Feb), featuring machines floating in the air that encourage visitors to consider how AI and machines may inhabit the world. A Year in Art: Australia 1992 (to autumn) is a free exhibition representing the debates surrounding Aboriginal and Torres Strait Islander land rights in Australia. Bob and Roberta Smith: Thamesmead Codex gives visitors an insight into the lives of those who live in Thamesmead in southeast London, one of the modernist housing projects following the Second World War (from 27 Jan). Plan your visit. 
Immersive experiences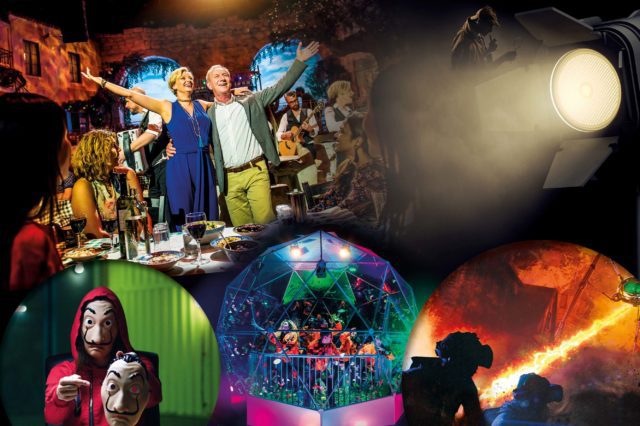 Looking for excitement and an escape from everyday life? London has a variety of fun immersive experiences to try! From partying with ABBA on a Greek Island to becoming 007 for a day and solving mysteries, there's something for everyone! Learn more about immersive experiences here.
Stadium tours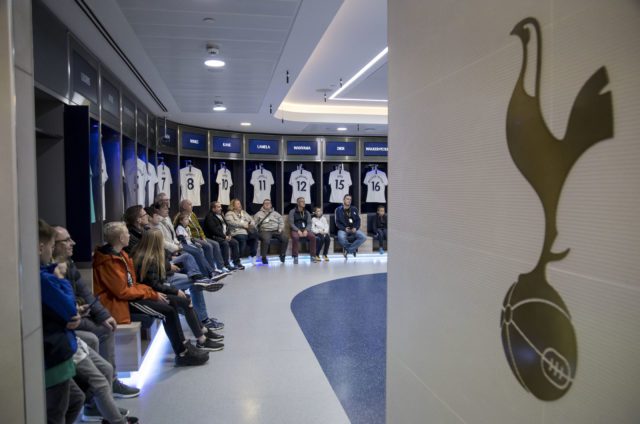 Calling all sports fans! London is home to several world-class sports venues, many of which have tours available to the public where you can visit your favourite team's dressing rooms or walk out pitchside. Wembley Stadium, one of the most iconic sports stadiums, features exhibition spaces and a tour of the stadium led by a guide. Adventure seekers can tour the Tottenham Hotspur Stadium and scale the stadium's roof on The Dare Skywalk afterwards!
New openings at Westfield London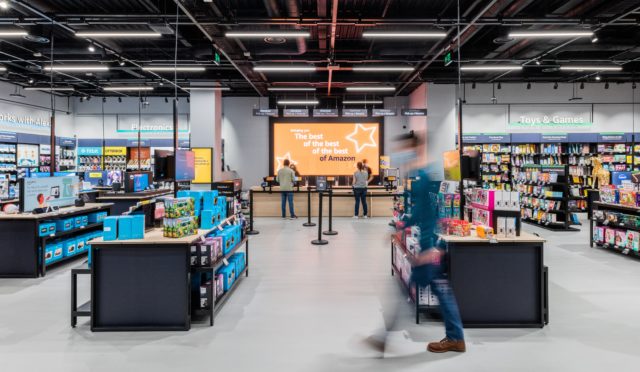 Head out on your next shopping spree at Westfield London! Situ Live is a new, immersive shopping experience that features an interactive journey through constantly evolving theatres that curate the latest trends. Amazon has opened its second non-grocery shop in the UK with Amazon 4-Star. This store strictly sells products with four-star or above ratings so you can discover your next tried-and-true favourite! Hamleys, the iconic toy store, has opened a new location in Westfield London. Hamleys is guaranteed fun for all ages! Plan your visit. 
Veganuary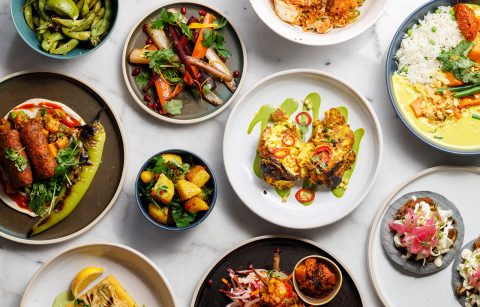 Are you eating vegan this January? The annual movement continues to grow every year, as does the selection of vegan-friendly restaurants available in London. From cosy comfort eats to epic fine dining experiences, we've scoured the capital for some of the best restaurants you need to try when you're in town. Explore some of our favourites here.
Please like, share and comment below and see if we have anything else to inspire your next visit to London.