Catch a glimpse of RRS Sir David Attenborough and the infamous Boaty McBoatface in Greenwich next weekend. Ice Worlds festival is a celebration of polar research, environmental science, engineering and technology, on between 28-30 October 2021.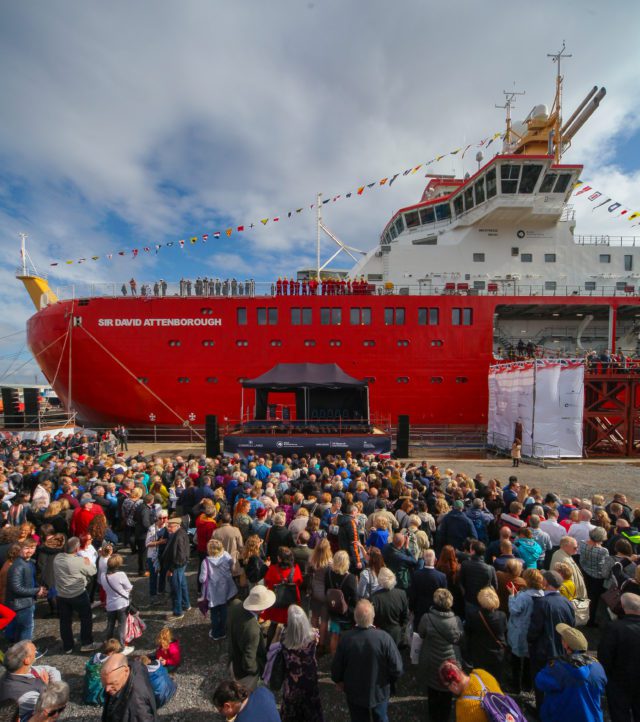 Britain's new polar research ship, the RRS Sir David Attenborough, will be sailing into Greenwich next weekend ahead of the vitally important UN Climate Change Conference COP26. Operated by British Antarctic Survey, the polar vessel will enable world-leading research in Antarctica and the Arctic. This is a once-in-a-lifetime opportunity to see the ship up close before it begins its first mission to the Antarctic.
In honour of the special occasion, the free three-day Ice Worlds festival will reveal what it's really like to live and work in the Arctic and Antarctic today. Featuring a dazzling showcase of environmental science, engineering and technology, the family-friendly festival aims to inspire the next generation of scientists, technicians, engineers and citizens.
Not only can you discover how robots can help unravel the mysteries of the ocean, but also see the famous Boaty McBoatface submersible with your own eyes.
While visiting, see the treasures of the National Maritime Museum's polar collection, including relics from HMS Erebus and Terror, plus items belonging to Captain Scott and Ernest Shackleton.
Discover all you need to know about these icy landscapes, what researchers are doing to understand them and why it matters to society. For example, highlights include live talks and virtual tours of the RRS Sir David Attenborough, and a chance to meet the scientists and experts who live and work in the polar regions. Some other interactive exhibits will include:
Life in the Ocean
To begin with, visit Boaty McBoatface and talk to Antarctic marine biologists about deep-sea creatures of marine life.
Polar Robotics
Next, see examples of technology to be used on the RRS Sir David Attenborough by leading scientists and engineers.
Secrets in the Ice
Then, meet the scientists who have drilled ice cores from deep in Antarctica's ice sheets. Did you know ice cores are a unique record of the Earth's climate history going back 800,000 years?
Ancient Antarctica
Catch a rare glimpse at ancient fossils animals and plants that lived in Antarctica when it was covered by a tropical rainforest rather than ice.
Weather and Climate
Discover what scientists learn when they release meteorology balloons into the atmosphere above Antarctica and find out how they monitor the ozone hole.
Cooldown at the Antarctic Field Camp
Do you have what it takes to be a polar explorer? Get close up to an Antarctic field camp and try on the clothes to keep you warm in -50°C conditions.
Discover the Arctic
During your visit, take a virtual tour of the UK's Arctic research station and talk to those who live and work there.
Thwaites Glacier: Antarctica's remote and 'doomsday glacier'
Did you know that scientists from the UK and USA are collaborating to understand future sea levels? They are studying the effects of the West Antarctic ice sheet melting. Check out the latest 3D map of what lies beneath the; be transported to the bottom of the world by watching cool videos of science in action.
Please note: For safety reasons, there is no public access to the RRS Sir David Attenborough.
Please like, share and comment below and see if we have anything else to inspire your next visit to London.