Plan your Halloween in London with this roundup of gory ideas and horrifying activities, on and around 31 October. Brave bone-chilling attractions, dare to go on a special Halloween tour and find tricks and treats with gripping family events.
Attractions
The London Bridge Experience (22-23 & 28-31 Oct)
Discover Halloween from around the world as well as two amazing shows: one for our families during the daytime offering Halloween fun and pumpkin hunts, or an evening adult-only scare show – are you brave enough to visit? After dark, the UK's top award-winning scare attraction gets even scarier with Phobophobia Unhinged, a twisted adult-only scare show featuring some of the scariest characters you could ever encounter, including dentists, serial killers, zombies, clowns, snakes and so much more! Daytime: 11am-5pm, family Halloween fun for all. Evening: 6pm-11pm, Phobophobia unhinged (Adults only scare). Find out more.
The London Dungeon (9-31 Oct)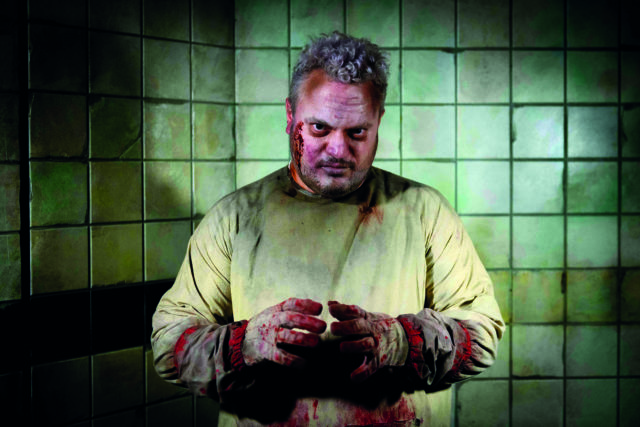 Test your mettle at the home of Halloween. The infamous characters Sweeney Todd, Jack the Ripper, Mrs Lovett and the Plague Doctor have been sharpening their tools and recruiting a chilling new character: the Surgeon. A brand-new show that is the scariest yet. Running from 9 till 31 October, watch through gritted teeth as the surgeon cuts and chops his way through the horrendous history of Victorian-era surgery with stomach-churning sound effects and no anaesthetic. Find out more.
Dark Arts at Warner Bros. Studio Tour London (to 7 Nov)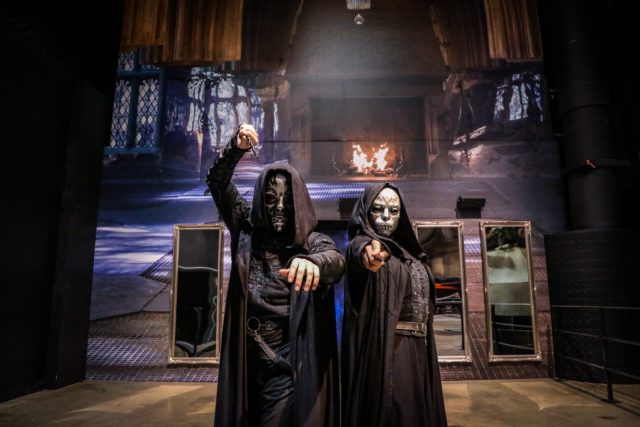 Between the imposing trees of the Forbidden Forest or the turrets of the Hogwarts Castle model, collect your Studio Tour passport on arrival and go on the hunt for the Dark Mark. The symbol of Lord Voldemort and his Death Eaters is projected throughout the Studio Tour during your visit. You're invited to learn the moves of the famous Battle of Hogwarts scene and practice your spells on Death Eaters. Also returning this year will be the fan-favourite, the 100 floating pumpkins in the Great Hall. Find out more.
SEA LIFE London Aquarium™ (19 Oct-3 Nov)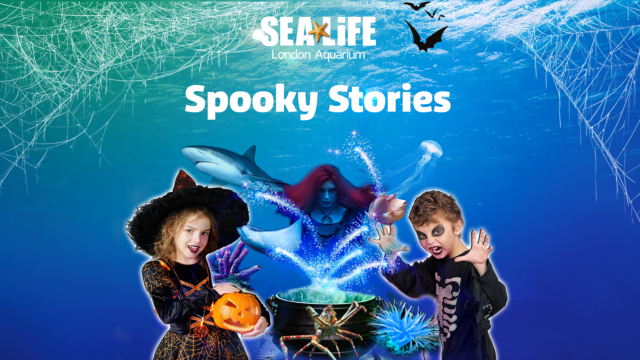 Creep into the Ascarium this Halloween to follow a spooky trail and receive a trick or treat! Prepare for a world of glittering scales, humongous tentacles and razor-shark teeth, as you're on the lookout for the letters to crack the code and win yourself a prize. From pumpkins to piranhas or cauldrons to coral, immerse yourself in an underwater world of magic. All are included in your entry ticket. Find out more.
Quirky Museums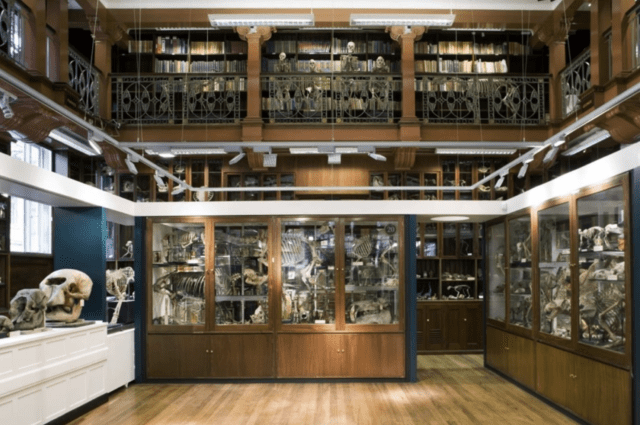 Uncover some of the city's wonderfully quirky museums and their bizarre collections, guaranteed to fascinate, flabbergast or even frighten! Step into one of England's oldest and most notorious prisons Clink Prison Museum if you dare and see its gruesome torture devices. Housed on top of a church, The Old Operating Theatre Museum and Herb Garret is home to fascinating (and slightly creepy!) furniture, surgical instruments and other pharmaceutical objects from the 13th to 19th century. Uncover the fascinating collection of preserved animals at the small-but-mighty Grant Museum of Zoology. Spanning more than 200 years, the display features more than 68,000 specimens – including the famous jar of moles, which even has its own Twitter account. Find more here.
Shrek's Adventure! London
View this post on Instagram
Look out for fun surprises as you go on a magical adventure through Far Far Away. But don't worry, there's no need to be Scared Shrekless… A clumsy witch from Far Far Away has crash-landed in London and needs your help – can you find her dropped belongings to help her out in time for Halloween? Pick up an activity leaflet and keep your eyeballs open for the spooky items before you board the magic bus. Hand your list to the witch for a treat from her cauldron after your tour of Far Far Away. Find out more.
Battersea Power Station (16-31 Oct)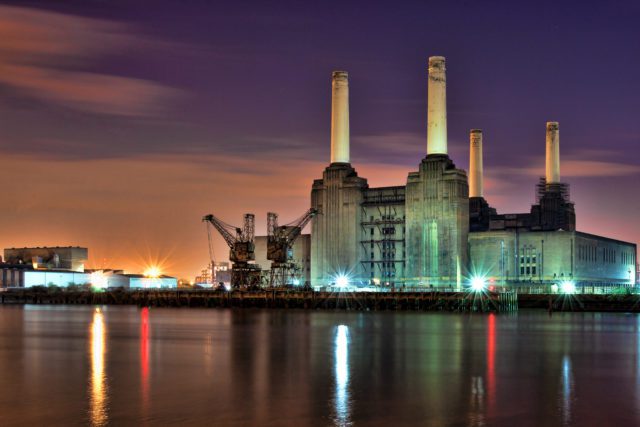 There are a number of spooky activities on offer in Battersea this month. The Halloween Hunt around Circus West Village is on daily 10am-6pm. Solve riddles and spot creepy objects to win 4x tickets to a movie of your choice at The Cinema in The Arches. Venture into the Spooky Maze (daily 10am-6pm) in the Grade-II listed Coaling Jetty. How long will it take you to find your way out? Pop down here for Spooky Storytelling & Thriller Dance Sessions too (16-17 and 30-31 Oct, 12pm, 2pm, 3pm and 4pm). Visit the free family-friendly festival of outdoor theatre, circus, dance, magic, puppetry and more, at Pop Up London. On 29 Oct, DNA VR has some very special games and experiences for you to try. Hungry? Try a Cruella de Vil or Maleficent at the delicious creperie, Queen of the Crepes. Find out more.
Battersea Park Zoo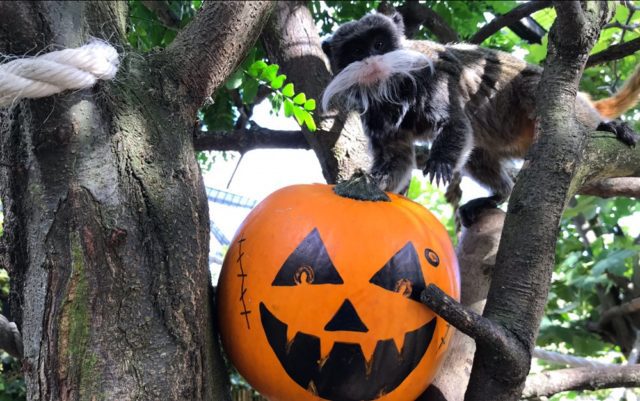 Elsewhere in Battersea, some animals are getting into the spirit and have put out their own pumpkins. But which ones? Take part in the Pumpkin Quiz Trail (23-31 Oct) and use the clues to help you find which animals are taking part in the Halloween fun. Discover the animals whose day starts when we go to bed at Nocturnal Animal Day (27 Oct). See if the scorpion glows in the dark, meet a hedgehog and see if Muckle our Barn owl will come down for her dinner. Plus there will be bat crafts and story-time. Then it's the turn of our eight-legged friends on Spider and Creepy Crawly Day (28 Oct). Take part in crafts, a bug storytime and the chance to meet some of the zoo's resident arachnids, snails and insects. Finally, dressing up is welcomed on the big day – witches, monsters, pumpkins or zombies are all encouraged to join in the fun.
Madame Tussauds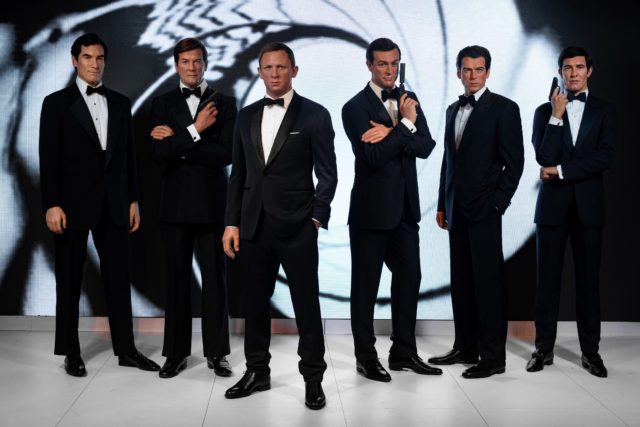 To celebrate the premiere of the latest 007 film, No Time To Die, Madame Tussauds London has welcomed back all six figures of the James Bond actors. It is the only place in the world where you can come face-to-face with (L-R) Dalton, Moore, Craig, Connery, Brosnan and Lazenby. You can also "meet" Arnold Schwarzenegger from The Terminator, and battle the iconic Xenomorph on board the Covenant ship at Alien: Escape. Find out more.
Sightseeing
Tower of London (23-31 Oct)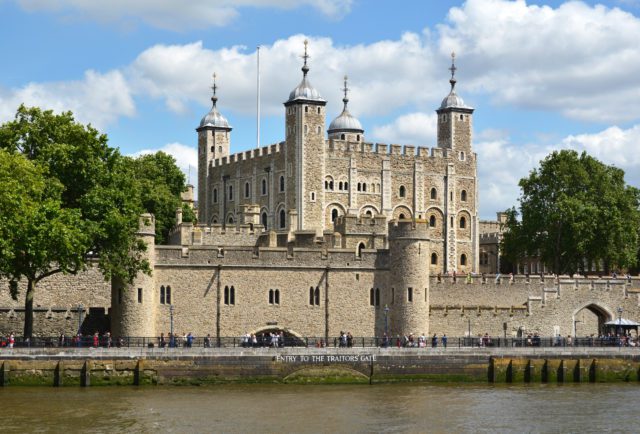 Solve a spooky mystery at the tower during October half-term (23-31 Oct). Spirits of the Tower of London have been inadvertently released and are roaming the castle. Among them, an unknown force is hellbent on capturing the Tower, threatening the Realm itself. A team of Ghost Raiders are on site, but they urgently need your help to investigate spooky occurrences and defeat the spirit. Trumpets from Anne Boleyn's coronation can be heard near her old apartments, tobacco has been smelt near Raleigh's Walk, and something terrible is afoot in the Salt Tower. Never have so many hauntings taken place at one time. Can you stop them to protect the Tower of London? Find out more.
Royal Parks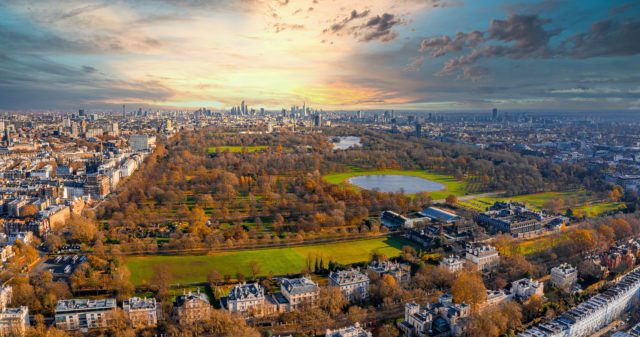 Celebrate Halloween and some of the most beautiful (yet most terrifying) gardens in London. Take a deep breath as you immerse yourself in the strange and chilling tales of St James's Park and The Green Park (21 Oct). This magical yet eerie night walk will bring to life enchanting stories of walking statues, sentient trees, secret tunnels, headless women, shapeshifting rats and more. At The LookOut in Hyde Park, drop in any time between 11am-3pm (26-28 Oct) to take part in a host of free creepy-crawly Halloween-themed activities. They include: guessing the gruesome contents of feely boxes, exploring the eerie nature trail and creating a potent potion using herbs and plants from the garden in the Witches' Den. Special Halloween Play event will be on at Greenwich Park (29 Oct, 1:30pm-4:30pm) and Regents Park (31 Oct, noon-4pm). Kids can take part in wand and potion-making, imaginative play, fancy dress as well as face painting!
Fortnum & Mason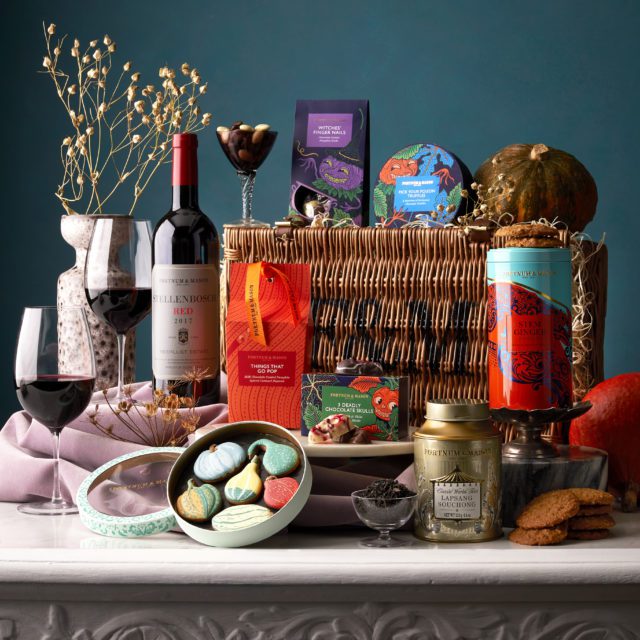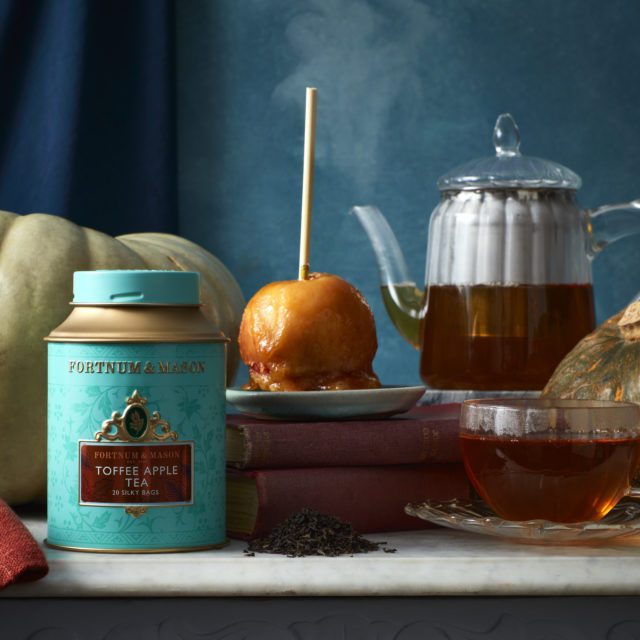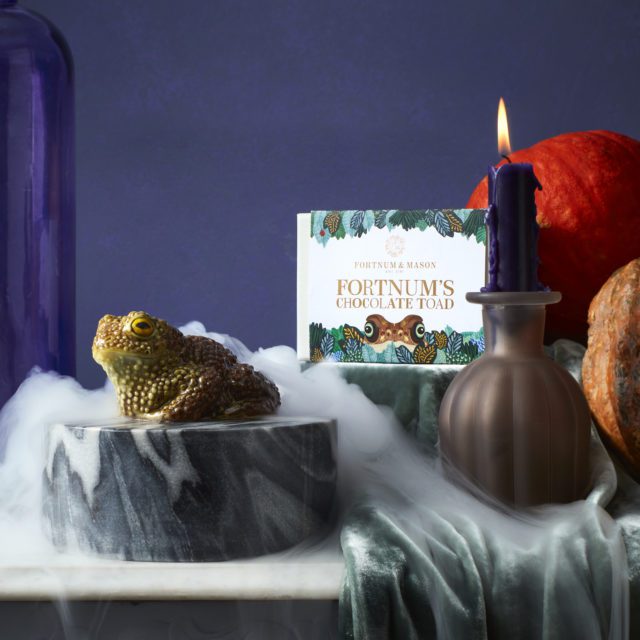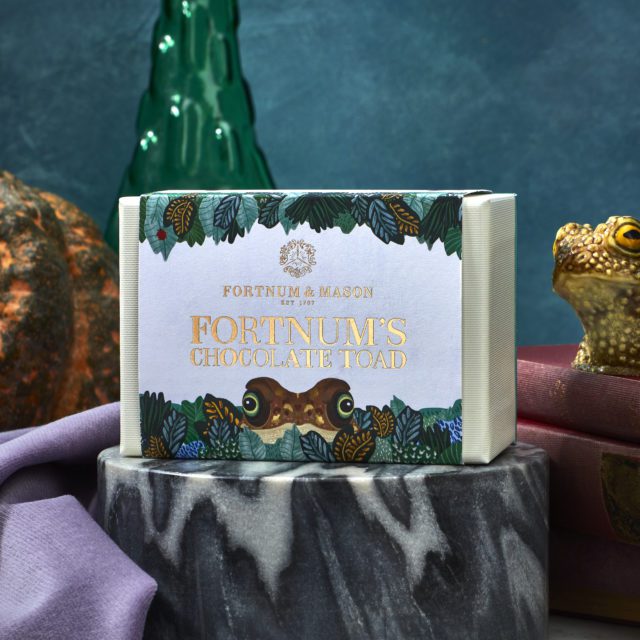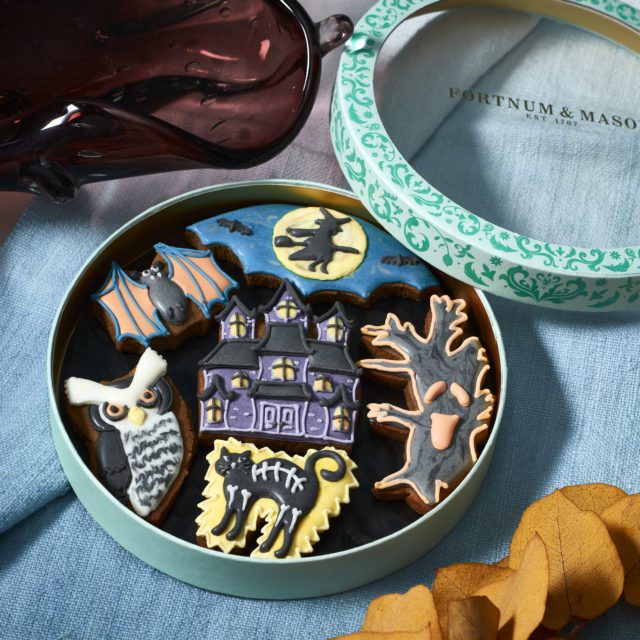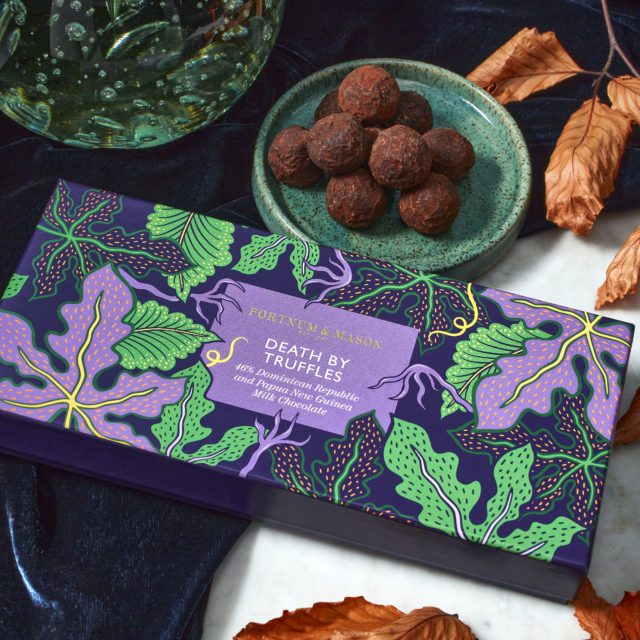 It's all treats and Fortnum & Mason: party-popping hampers, conversation-starting confectionery, unique tipples and seasonal tablescaping ideas. Fortnum's is here to delight and fright, whether you're at home or darkening the doors of others. Creak open the lid of one of the wonderfully wicked wicker hampers, packed with eccentric treats and tipples that make for a perfect party centrepiece. Even the most blood-thirsty of vampires would reconsider his diet when faced with the chocolate, confectionery and beastly treats. Find out more.
Highgate Cemetery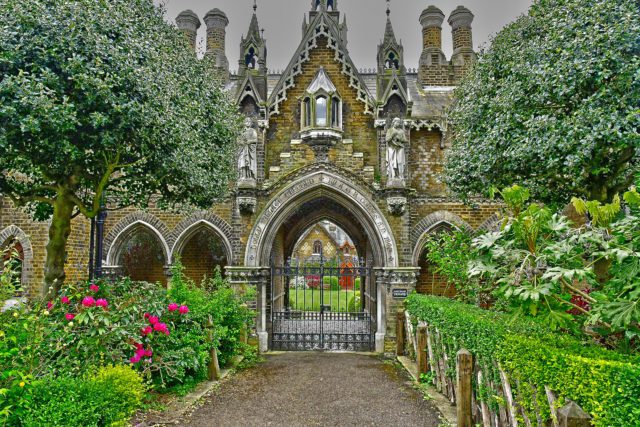 One of London's most infamous cemeteries, Highgate is a beautiful and intriguing site rich in history, architecture and landscape. There are approximately 170,000 people buried in around 53,000 graves across the West Cemetery and the East Cemetery. Some notable people buried here include the novelist George Eliot and pop artist Patrick Caulfield. Wander through some magnificent gravestones, including a grand piano. Find out more.
Horrible Histories'® Terrible Thames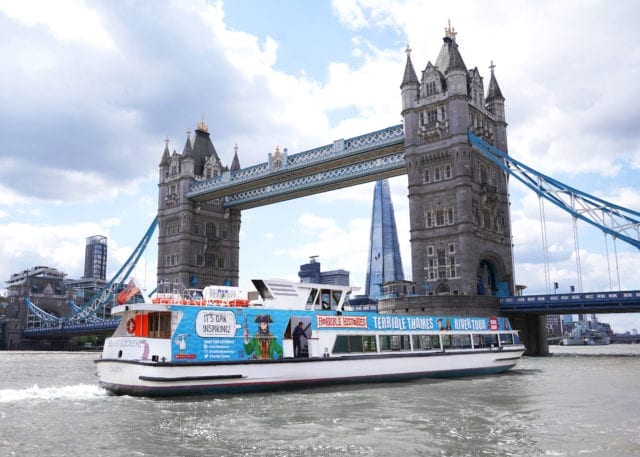 Climb aboard and prepare to hear the horrible history of the most famous river in the world. Tremble in terror at the Tower, sizzle at the Savoy; be washed away at Westminster and lose yourself in Lambeth! Get gobsmacked by the Globe, hold onto your head at London Bridge and escape from Execution Dock! Take a dive with Horrible Histories into the stories of King Henry VIII, Anne Boleyn, Julius Caesar, the Duke of Wellington, Queen Boudicca, Jack the Ripper and Captain Kidd, in this history of the Thames with the nasty bits left in. Find out more.
Jack the Ripper Tour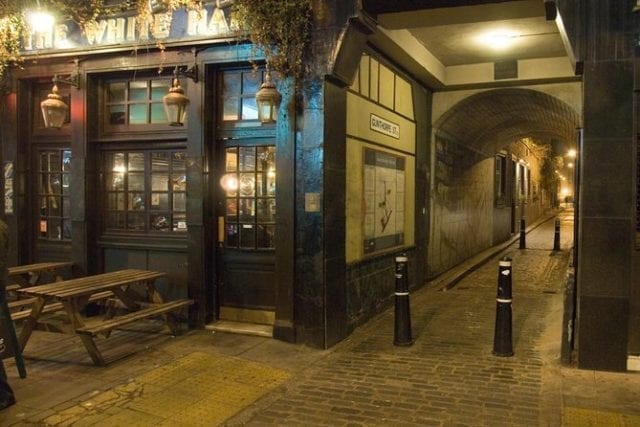 Join the Victorian police as they hunt history's most infamous serial killer through the crooked, cobbled alleyways of the Victorian abyss. Experience the atmospheric route accompanied by expert guides. Step by blood-curdling step, you will find yourself spirited back to the mean streets of the 19th century East End where every corner will lead you further into a murder mystery that has been baffling and terrifying people for more than 125 years. Find out more.
London Eye River Cruise with Beefeater Gin
View this post on Instagram
See the sights and hear the frights of London this Halloween! Aboard this 40-minute circular sightseeing tour along the River Thames, the spooky side of the capital will be revealed. Featuring a special live commentary by expert guides, learn about the spine-tingling history of the Thames and its landmarks. Also included in your ticket is one free Beefeater Gin mulled drink (non-alcoholic options available). Find out more.
The Ghost Bus Tours
View this post on Instagram
Beware, for the Necrobus approaches, unearthing terrible truths and sinister secrets as it makes its wicked way across London. This 1960s Routemaster is the perfect platform for your sightseeing bus tour if you can endure the spiteful spirits. You will encounter all of the top attractions of London, including The Houses of Parliament, London Bridge, Westminster Abbey, Downing Street, Tower Bridge, St. Paul's Cathedral and The Tower of London. There is so much that will surprise you about the haunted history of London's most famous landmarks. So cling to your cackling conductor and pray that you see the light of day. Punch your ticket and join us for an unforgettable and hilarious ride to the dark side. Your journey awaits… Find out more.
Golden Tours Halloween Selection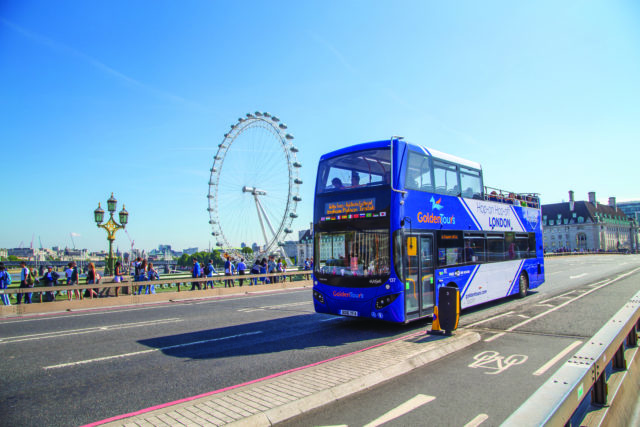 Get ready for the fright of your life. The capital has a past that will send chills down your spine and Golden Tours' spooky range of Halloween events in London will have you seriously scared – in a good way! From London by Night tours and fancy dress parties with DJ performances to creepy ghost tours or London Dungeon, your nerves will be tested. London may look pretty on the outside but the city certainly has a dark side. Do you dare to explore it?
Find out more
.
Entertainment
Harry Potter and the Cursed Child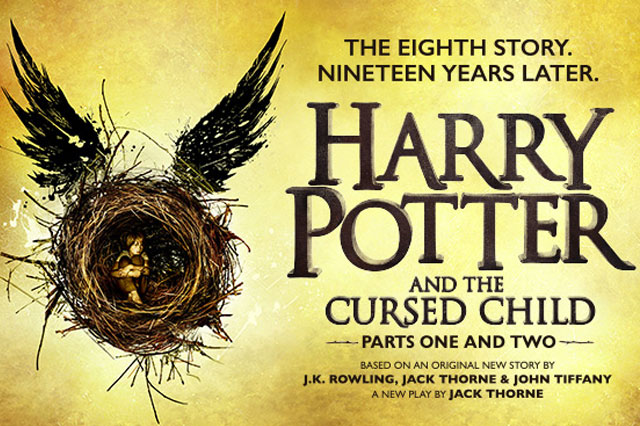 19 years after Harry, Ron, and Hermione saved the wizarding world, they're back on an extraordinary new adventure. This time, they're joined by a brave new generation that has only just arrived at the legendary Hogwarts School of Witchcraft and Wizardry. Prepare for spectacular spells, a mind-blowing race through time, and an epic battle to stop mysterious forces, all while the future hangs in the balance. Based on an original new story by J.K. Rowling, Jack Thorne and John Tiffany, the play received its world premiere in London's West End at the Palace Theatre in summer 2016. Find out more.
Magic Goes Wrong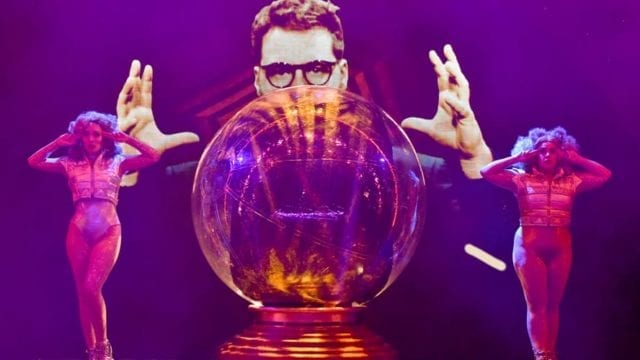 Join a hapless gang of moderately skilled and accident-prone magicians presenting a charity fundraiser. Created with magic legends, Penn and Teller, the show spirals out of control as the accidents mount – as does their fundraising target! Expect an evening of grand illusion with breathtaking tricks and comedy to tickle your funny bones and fill you with wonder. Find out more.
Wicked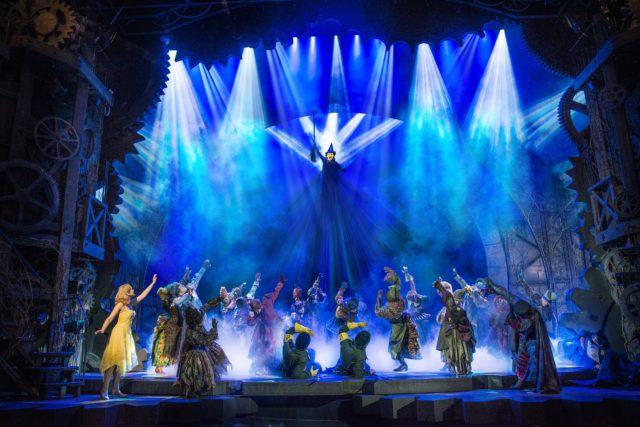 When Dorothy famously triumphed over the Wicked Witch of the West, we only ever heard one side of the story… The West End musical phenomenon shares the brilliant untold story of the witches of Oz. Sorcery students Elphaba and Glinda form an unlikely friendship while at Shiz University. Their extraordinary adventures in Oz will ultimately see them fulfil their destinies as Glinda the Good and the Wicked Witch of the West. Featuring the hit tunes Defying Gravity and Popular. Find out more.
The Phantom of the Opera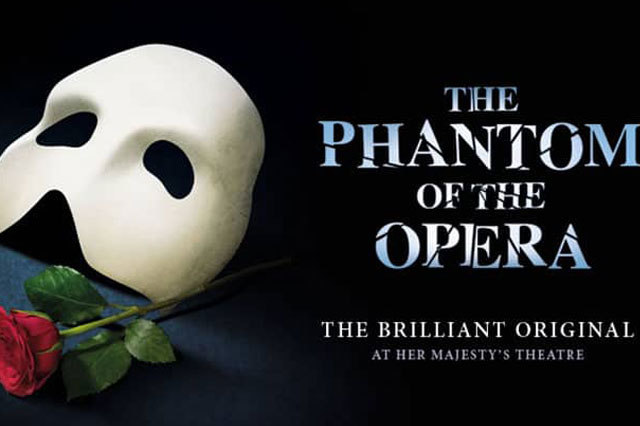 In this long-running Gothic drama, winner of multiple awards, a mysterious masked man haunts the Paris Opera House after becoming obsessed with the beautiful soprano. Andrew Lloyd Webber and Cameron Mackintosh are delighted to announce the opening of The Phantom of The Opera at its home, Her Majesty's Theatre, in London this summer. The production will star double Olivier Award nominee, Killian Donnelly as The Phantom, Lucy St Louis as Christine Daaé and Rhys Whitfield as Raoul. Find out more.
The Woman in Black
View this post on Instagram
A spooky story adapted from Susan Hill's acclaimed ghost story. A lawyer visits a remote house to settle affairs after a woman's death. It all begins innocently enough, but then, as they reach further into his darkest memories, they find themselves caught up in a world of eerie marshes and moaning winds. Now celebrating three decades in the West End, Robin Herford's gripping production is a brilliantly successful study in atmosphere, illusion and controlled horror. Find out more.
Jeff Wayne's War of the Worlds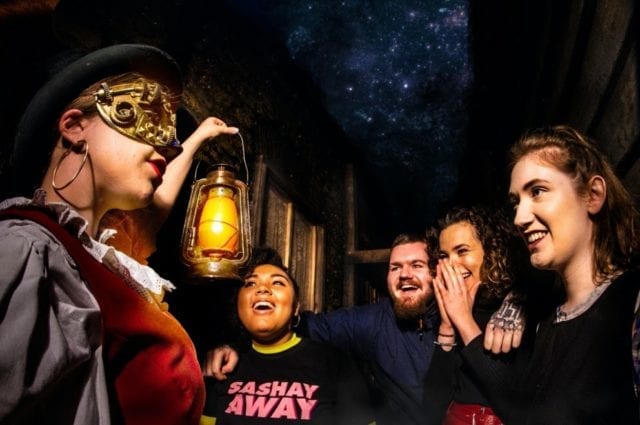 Step inside a Martian adventure with a 2-hour experience set to Jeff Wayne's iconic double album. All your senses will be fired as you venture through 24 extraordinary scenes: from the sighting of the first capsule to the arrival of 300-foot Martian Fighting Machines. Live actors, pyrotechnics, walk-around as well as cutting-edge virtual reality, augmented reality and holograms to transport you back to 1896. Physical sensations with temperature, touch and sound effects make for a spine-tingling thrill. Find out more.
The London Cabaret Club
Enjoy a truly decadent Halloween adaptation of the cabaret club's critically-acclaimed James Bond-inspired production London Never Dies. It's been given a new suitably spine-chilling theme of El Dia De Los Muertos aka The Day Of The Dead! The show will combine the very best of 007's escapades with a vibrant and scintillating fiesta. Having gained a notorious reputation as one of central London's most exciting cabaret and live entertainment experiences through unrivalled quality and attention to detail, The London Cabaret Club will undoubtedly make El Dia Of The Dead a night to remember. Find out more.
Indigo at The O2 (30 Oct)
The Twisted Circus Halloween Festival comes to Indigo on Saturday 30 October and features: a burlesque horror show, extreme hula-hooping, Russian nail roulette, concrete smash, Ladder of Swords, contortionists, human blockhead, straightjacket escape, razor blade regurgitation, adult ball pit, aerial performances, scare actors and a bed of nails. What more could you want from a freakishly frightful circus? Find out more.
Ballie Ballerson (29-31 Oct)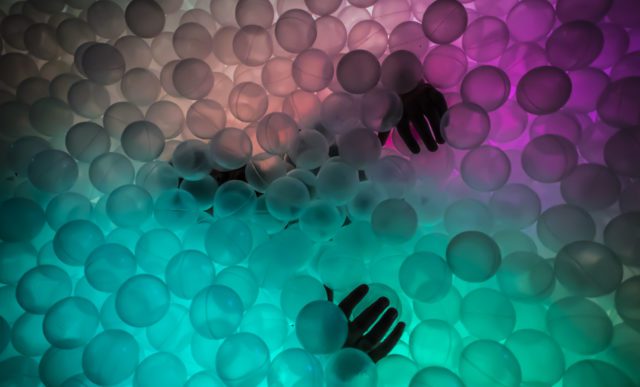 Make up for lost time with the Zombie wedding of the season. While dead people don't really have a dress code, you're encouraged to make an effort. You'll be in for a free double blood syringe shot if you do go all out! There will also be chances to win £1,000 worth of prizes on the night, including 3 x £250 bar tabs to use on the night for the best-dressed. On top of all of that, the wild brunch weekender will be complete with bloodbath ball pits and spooktacular DJs. Once you enter through the Ballie trap door, you may just never return home… Find out more.
Séayoncé's Halloween Extravaganza at Phoenix Arts Club
The legendary Ghost Whisperer Séayoncé is here to make your Halloween a night to remember (31 Oct). Prepare yourself for this spooky séance, where drag queen Séayoncé will channel tales of their sordid past, your bleak future and summon history's greatest stars who possess the bodies of London's finest cabaret acts. Ghouls just want to have fun and so should you! Find out more.
London Clubs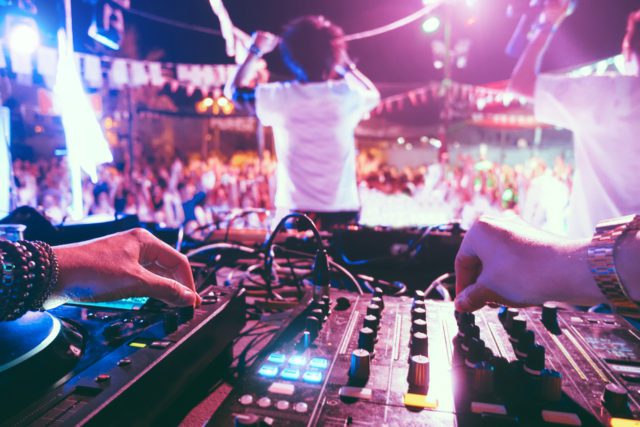 In the party spirit? Let your hair down at hair-raising Halloween nights at London's top clubs. Ministry of Sound will host Heaven to Hell Vol. 3 (27 Oct), Halloween Weekender Part 1 & 2 (29 & 30 Oct) and finally, the Milkshake Halloween Rave (31 Oct). Meanwhile, in East London, XOYO will host Fridub: A Monstrous Carnival of Bassweight (29 Oct), A Day @ My House (30 Oct, spread over 2 rooms you will find funky, disco and classic house music), and New York 'brasshouse' trio Too Many Zooz will stop by on 31 Oct. And at Egg, the Halloween Zombie Rave (31 Oct) will provide all the spooky, undead fun.
Out of town
Hampton Court Palace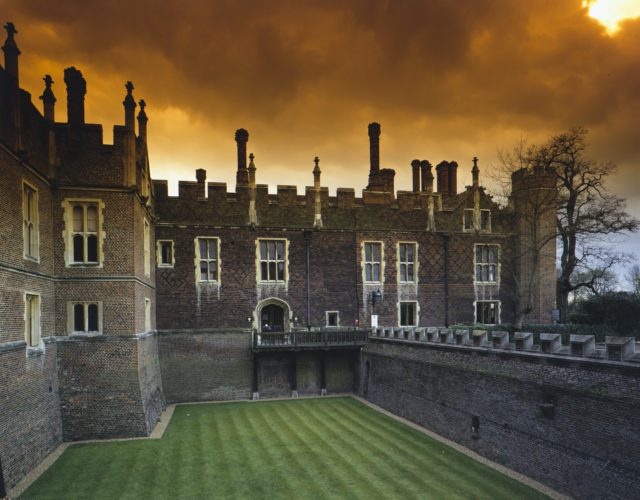 Prepare for ghostly encounters and creepy stories when you visit Hampton Court Palace this October half term… if you dare! Tales of ghosts and hauntings have captivated the minds of inhabitants and visitors for years. Stumble across palace ghosts and ghouls in a brand new self-guided trail, uncovering the tales of Catherine Howard in her chambers, a grey cloaked lady named Sybil Penn, haunted portraits of the damned, and many more. Come and discover some of the strange happenings which have given Hampton Court Palace its spooky reputation. Find out more.
Waddesdon Manor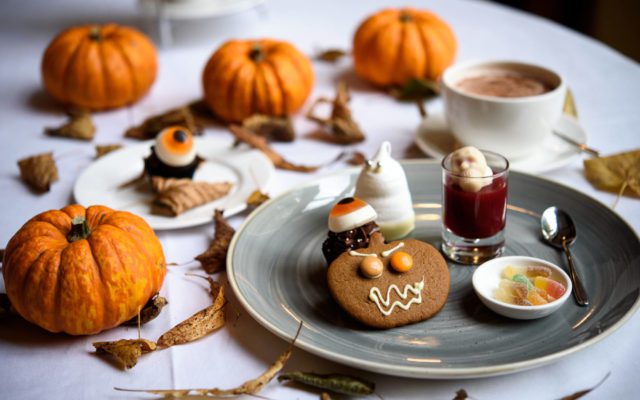 New for 2021, enjoy the Cryptid Safari Halloween trail experience throughout the October half-term (23-31 Oct). Encounter magical beasts from myths and fairy tales along the way in this fantastical safari experience. Can you spot all of the creatures that live in the woods? If you're peckish, treat the whole family to a themed afternoon tea, such as a ghost meringue, a mummified gingerbread man and spooky jelly snake, eyeballs and brains! We've added an eerie twist to our adults afternoon tea too.
Leeds Castle, Kent (23-31 Oct)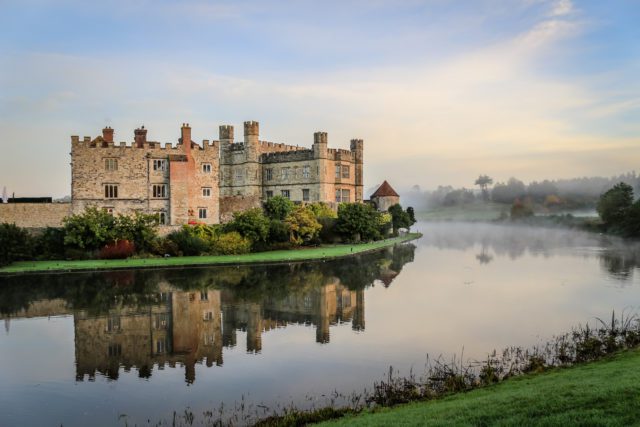 There's a skeleton on the loose at one of the most beautiful castles in Kent. Bones the Skeleton is hiding somewhere at Leeds Castle and they need your help to find him. From 23rd to 31st October, you are invited to explore the grounds and hunt the different clues and riddles that Bones has left for you to solve which will lead you to his secret whereabouts. Once you have found Bones, challenge the family to a game of adventure golf or watch a falconry display at the Birds of Prey Centre. Find out more.
Thorpe Park Fright Nights (15-31 Oct)
Join the Thrillmakers in the dead of night to celebrate 20 years of fear and nightmares at Thorpe Park Resort. Brace yourself as the UK's premier award-winning Halloween event returns for a fearful celebration! Fright Nights entry includes access to some of the country's most thrilling rides as well as awe-inspiring live-action experiences and spine-chilling scare zones. True fear-seekers can also take on the Island's infamously terrifying scare mazes (additional charges apply). Please note: All FRIGHT NIGHTS experiences and attractions are recommended for ages 13+. Find out more.
Halloween Scream at Hever Castle, Kent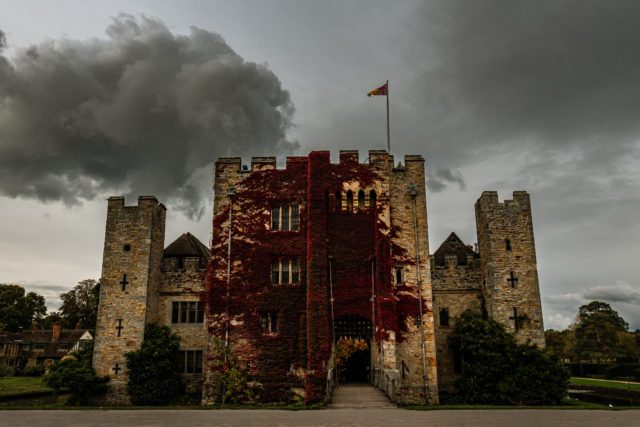 Further afield, Hever Castle will host evenings of terror and thrills for the first time. Discover the darker side of Hever at Halloween Scream, an immersive fright night full of scares that are not for the faint-hearted. For a distinctly different type of visit, enjoy the castle at its most romantic adorned in vivid red ivy and surrounded by rich yellow, red and orange leaves. Enjoy the best of the gardens on a free guided tour with the Head Gardener and try the Japanese art of forest bathing.
Blenheim Palace, Oxfordshire (22-31 Oct)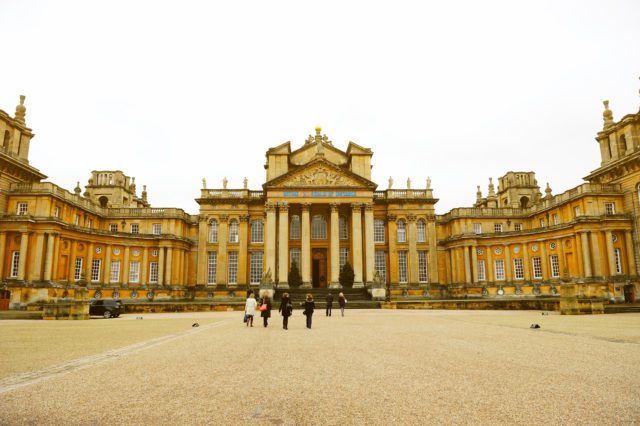 Last but by no means least, Blenheim Palace in Oxfordshire offers a fun-filled Halloween trail and themed afternoon tea, available for adults and children. As Halloween creeps closer and the days shorten, a mysterious mist falls across the gardens. Watch out for flickering flames in the fire garden, where daring fire artists and grinning pumpkins are aglow. Wind your way through the illuminated haunted woods filled with neon cobwebs, ghastly ghouls, wicked witches, larger-than-life spiders and beastly bats. Then discover the Secret Garden filled with more hidden surprises. Settle your stomach with a fiendishly good hot toddy or hot chocolate and toast a marshmallow with someone special. Find out more.
Featured image: Dark Arts at Warner Bros. Studio Tour London.
Please like, share and comment below and see if we have anything else to inspire your next visit to London.