Heading to Knightsbridge, you may expect to pay a little more for your meal; many world-famous chefs including Marcus Wareing have set up shop here. However, there's a new name on the block that is offering an elegant experience at budget-friendly prices.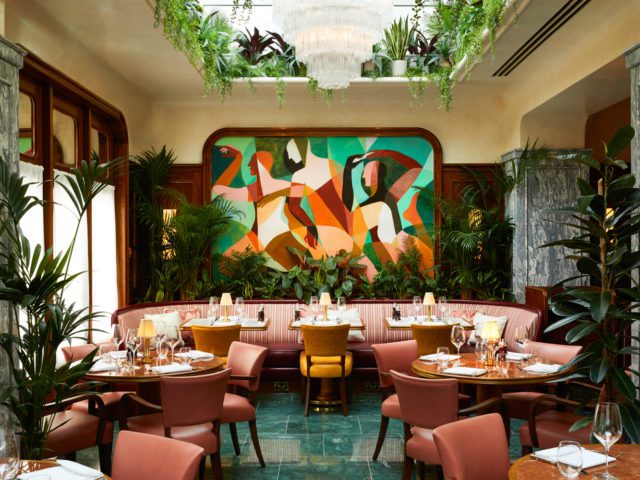 Cicchetti, courtesy of Roche Communications
Cicchetti isn't new to London, however, the San Carlo Group's Piccadilly and Covent Garden restaurants have proven so popular that it recently opened its third destination in Knightsbridge. Directly adjacent to the iconic store Harrods and moments away from the capital's museum neighbourhood, it's in prime location for anyone looking to experience the luxury of west London while not breaking the bank.
Upon arrival, you'll notice the simply stunning decor. Marble countertops and striking chandeliers, make way for abstract artworks across the walls in the restaurant that offer the final flourish to the sleek Art Deco feel. When we visited a few weeks ago, we began with a couple of cocktails including the vodka-based peachy blinder, which comes with a delicate smoke bubble on top – it's a real 'ooh' moment when it bursts.
The menu consists of regionally inspired plates, mostly using ingredients sourced directly from artisanal Italian producers. Also worth knowing, cicchetti loosely translates to small dishes – though some portions are far from 'small' – so expect a tapas-style selection rather than a starter, main and dessert structure. With so many options on the menu, we let our server and General Manager Florian take the reins.
To start, we were served melt-in-the-mouth chargrilled avocado with a chilli vinaigrette, cones of beef ragu-filled arancini and oozing burrata with Parma ham and black truffle. What a way to begin. Next to come sailing out of the kitchen were light parcels of truffle and pecorino ravioli and a mortadella pizza. The latter is a classic 'white' Neapolitan pizza. Freshly made dough is topped with thin slices of mortadella ham, fior di latte and creamy burrata cheese and crushed pistachio for additional crunch. Before it arrived, my fellow diner said she would always choose pasta over pizza, but this won her over instantly – she even took the slices we couldn't manage home in a box!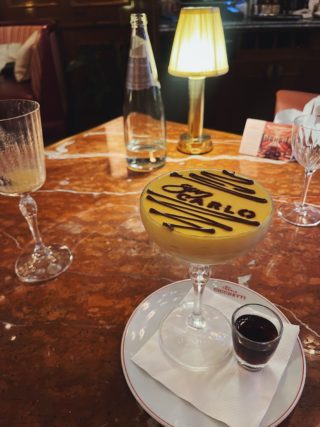 Having already worked our way through five dishes, we (and our waistbands) were ready to admit defeat. But when Florian recommended the fillet of beef tagliata, how could we resist? Accompanied by rocket, parmesan shavings, balsamic vinegar and the most delicate strands of courgette fries we've ever seen, it's perfect for anyone who'd rather go lighter on carbs. To finish, we opted for an elegantly classic tiramisu.
London isn't exactly short of Italian chain restaurants, but Cicchetti is a cut above the rest. Authentic, regionally inspired plates made from fresh, artisanal ingredients and served in elegant surroundings. It doesn't get much better. After working up a hunger while exploring the nearby museums or shops, make sure to see if there's a seat available here.
Please like, share and comment below and see if we have anything else to inspire your next visit to London.