When the news broke that Her Majesty Queen Elizabeth II had passed away peacefully at the age of 96 at her Balmoral Estate in Scotland on Thursday 8th September, it cast a heavy shadow over not only our nation, but also many people in the world. So much more than the second longest reigning monarch in history, with more than 70 years on the throne; she was a beacon of strength and dependability, the anchor of our country, and for many of us, Queen throughout our entire lives. Her calm, steadfast demeanour and unfaltering commitment to the throne, despite tragedy, scandal and, at times, heavy criticism, earned her the utmost respect and she will be deeply missed. Here we consider how it all began and share the royal residences, both in and outside of London, that factored throughout her life.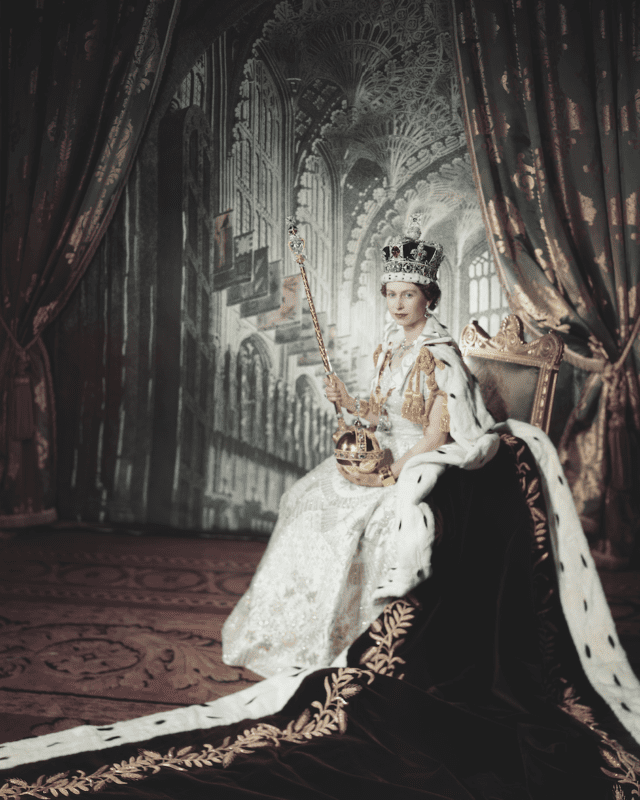 Queen Elizabeth II photographed by Cecil Beaton on her Coronation Day in 1953 © Royal Collection Trust/Her Majesty Queen Elizabeth II, 2021.
A brief timeline: how it all began
An unpredictable chain of events led to Princess Elizabeth Alexandra Mary Windsor becoming Queen… some might say it was destined to happen. Born on 21st April 1926 to Elizabeth and Albert, Duke of York, the second son of King George V and Queen Mary, she was at that time only third in line to the throne. Ten years later, after George V died, Edward VIII, the eldest son, became King, only to abdicate shortly afterwards so that he could marry Wallis Simpson, an American divorcee. His brother, Albert, ascended the throne to become King George VI.
In November 1947, Elizabeth married Lt Philip Mountbatten, her third cousin, and he became known as the Duke of Edinburgh. Charles was born in November 1948, followed by Princess Anne two years later. In 1952, Elizabeth succeeded to the throne following her father's death. She had her third child, Prince Andrew, in February 1960, and Prince Edward in 1964.
Fast-forward seven decades and in February 2022, the UK began a series of celebrations for the Queen's Platinum Jubilee – marking 70 years of service to the British Commonwealth.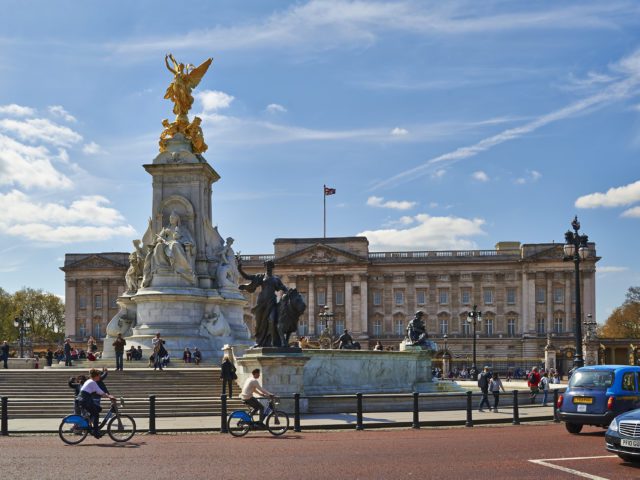 The Queen's former London residence and administrative headquarters, Buckingham Palace (built in 1703) in the City of Westminster, has a total of 775 rooms including 19 State Rooms, 52 Royal and guest bedrooms, 92 offices and 78 bathrooms as well as a 39-acre garden. The Palace, often used to host functions and ceremonies, has an opulent, lavish interior. Members of the public can experience this for themselves, as the magnificent State Rooms are open to the public until 2 October. Meanwhile, the Changing the Guard ceremony, in which one regiment takes over from another, takes place every other day from 11am and is free to visit. The Royal Mews, meanwhile, is home to the iconic 260-year-old State Coach, featured at Her Majesty's Platinum Jubilee Pageant. Witness what goes on behind the scenes of real working stables, where all road travel arrangements for the Queen were made. If you'd like to admire some beautiful art, make your way to The Queen's Gallery, featuring changing exhibitions from the Royal Collection, including old master paintings, decorative arts and rare furniture.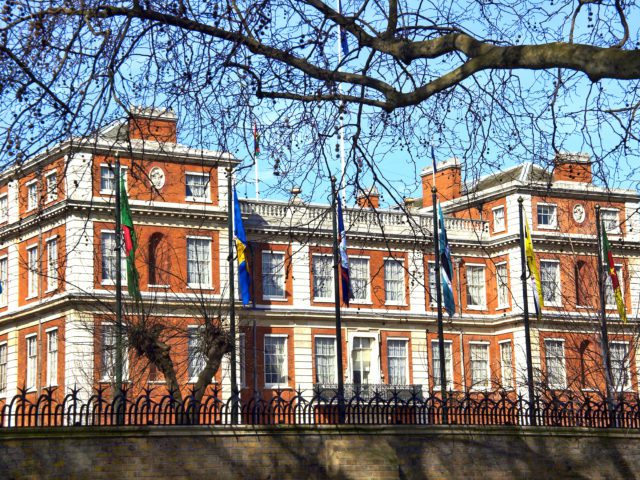 Clarence House © Shutterstock
This elegant townhouse in St. James was built by John Nash in 1825-27 for George III's son, the Duke of Clarence. It is one of the last remaining aristocratic townhouses in London and was home to Queen Elizabeth The Queen Mother for almost 50 years. Now it is the official residence of TRH The Prince of Wales and The Duchess of Cornwall. Clarence House is not currently open to the public.
Windsor Castle & Frogmore House, Berkshire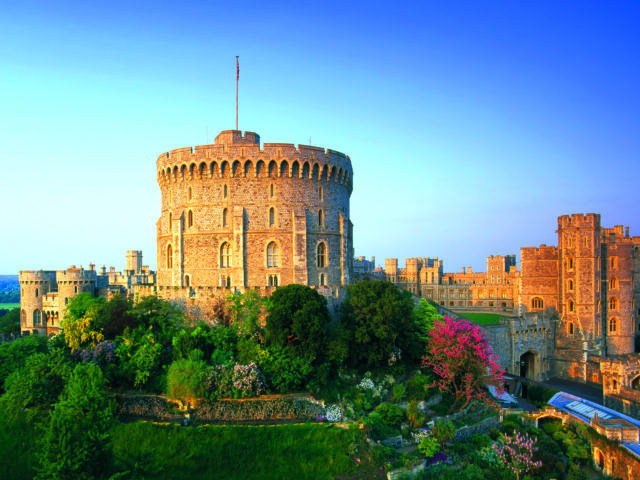 Windsor Castle © Royal Collection Trust
The Queen moved here with her sister Margaret in 1940 during World War II for safety reasons and she had been visiting this 'country home' (though not very far from London) on weekends ever since. Founded by William the Conqueror in the 11th century, with a staggering 1,000 rooms and 13 acres – it is the world's oldest and largest occupied castle. Frogmore House, completed in 1684 in the Castle's grounds, is no longer occupied by the Royal Family but is used for entertaining – the wedding reception of Prince Harry and Meghan Markle took place here in 2018. Why not have a look at where they got married? St. George's Chapel, in the Castle's grounds, is free to visit. Windsor Castle is open to visitors throughout the year.
Palace of Holyroodhouse & The Queen's Gallery, Palace of Holyroodhouse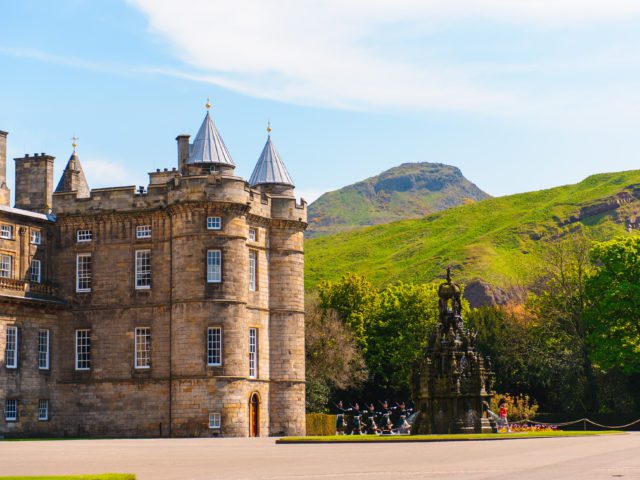 The Palace of Holyroodhouse © Shutterstock
This was the Queen's official residence in Edinburgh and she stayed here whenever she travelled north, mostly for 'Holyrood Week' in the first week of the summer. Founded in 1128, it was originally a monastery. The Queen's Gallery, Palace of Holyroodhouse displays treasures from the Royal Collection through a series of changing exhibitions. The Palace of Holyroodhouse and The Queen's Gallery are open to visitors throughout the year.
Sandringham Estate, Norfolk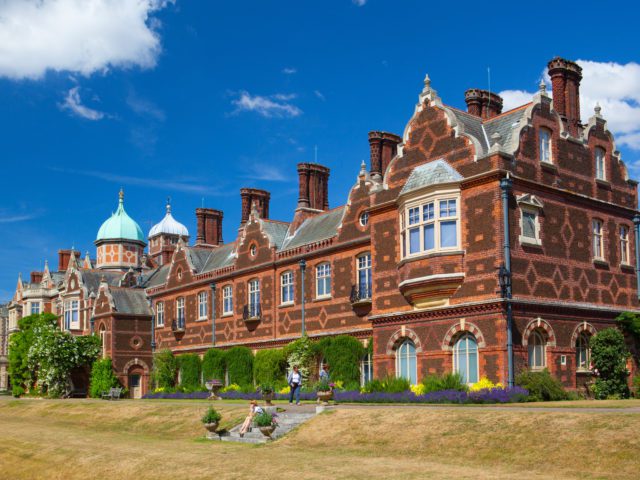 Sandringham Estate © Shutterstock
This private home of the Queen's, located in Norfolk, was often used for entertaining during the holidays and was where she used to celebrate Christmas with her family. Acquired by the British royal family in 1862, it spans 20,000 acres and even has its own apple juice pressing plant, with a large focus on conservation, farming, sustainability and forestry. The Royal Family often hold shooting parties here. The gardens and the estate museum are open to the public.
Hillsborough Castle, Ireland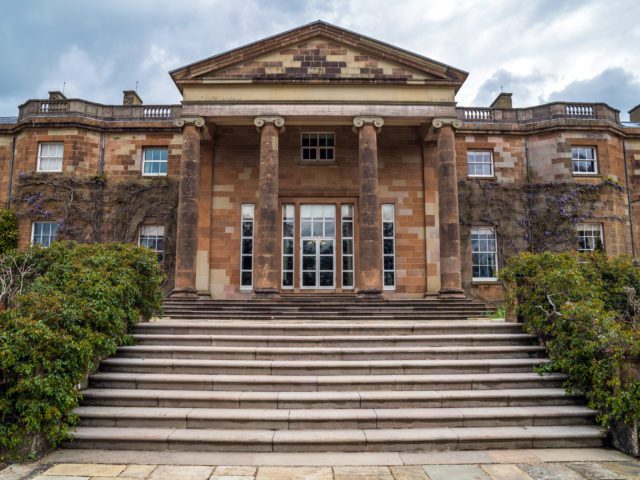 Hillsborough Castle © Shutterstock
The Queen's royal residence in Ireland was built in the 1770s and is set in 100 acres of lush gardens (open to the public) and is the official residence of Northern Ireland's secretary of state. The elegant State Rooms, featuring many outstanding paintings from the Royal Collections, and magnificent gardens are open to the public.
Balmoral Castle, Scotland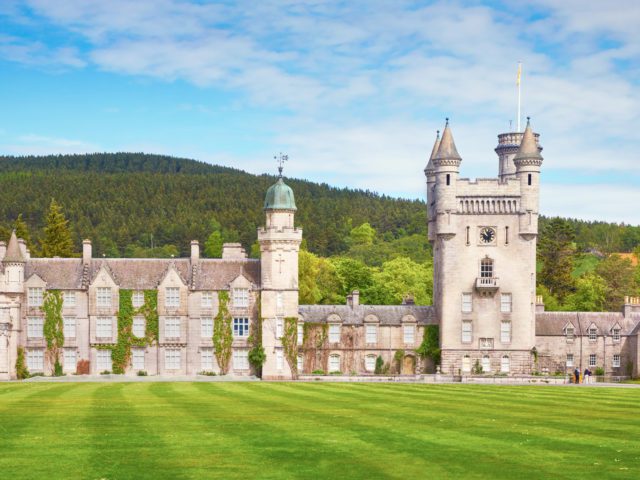 Balmoral Castle © Shutterstock
It is poignant that this private estate, said to be the Queen's favourite residence of all, is where she passed away, having spent her final months recuperating here. Traditionally, she would always holiday at Balmoral over the summer, enjoying time free from duties and going on expeditions with her family. The castle actually dates back to 1390 but was rebuilt in 1856 to encompass a 50,000-acre estate and 150 buildings in total. Guided tours are available on various dates throughout the winter.
Although the royal residencies are mostly open to the public for tours and displays, they are now closed for a mourning period following the death of Her Majesty The Queen until further notice. For more information visit www.hrp.org.uk and www.rct.uk