Book now for UK Parliament tours in early 2022
The Palace of Westminster is home to the House of Commons and the House of Lords, where Members of Parliament meet.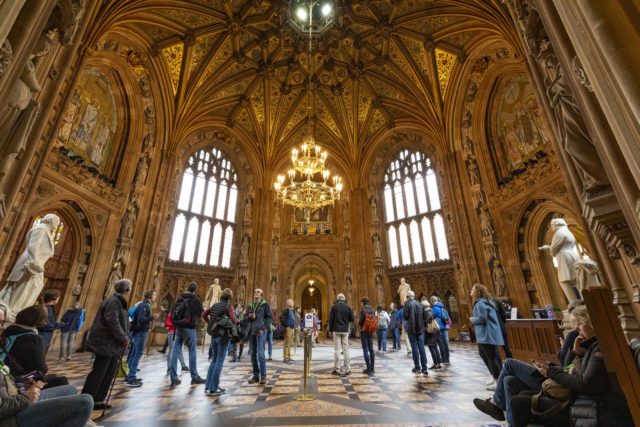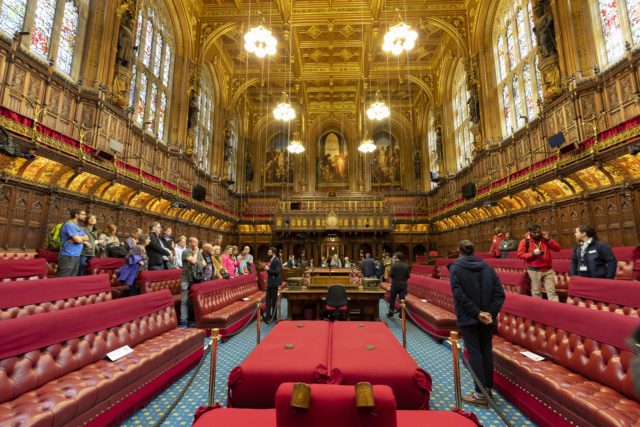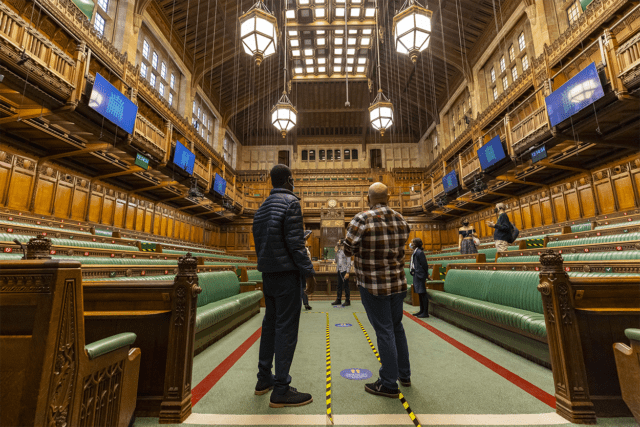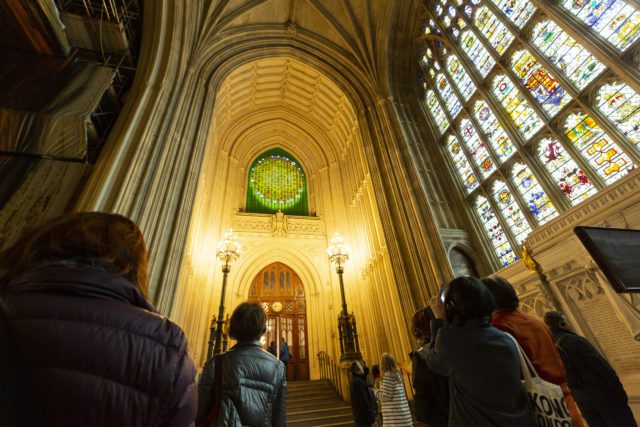 Discover the heritage of the Palace of Westminster and choose between a guided tour accompanied by an expert tour guide, or go at your own pace using a multimedia guide.
Find out about the history and work of UK Parliament on a fun and informative guided tour. The 90-minute tour includes the Chambers of the House of Commons and House of Lords.
Follow in the footsteps of the Queen at State Opening, take in the ornate decor of the Royal Gallery, and explore medieval Westminster Hall with its connections to Guy Fawkes and King Charles I.
Alternatively, take a self-guided tour using a personal multimedia guide and discover the heart of UK politics at your own pace. These guides are available in English (adult), English (child), French, German, Spanish, Italian, Mandarin, Russian, Brazilian Portuguese and Welsh. The tour is suitable for children of all ages, with specially designed content for younger visitors.
Tours operate on select Saturdays until March 2022. If you are unable to visit in person, then try a 45-minute online guided 360° virtual tour. In this free online talk, your presenter will share some of the fascinating history of the building and explain how each room supports the work of today's UK Parliament. At the end of the talk, 15 minutes are available for you to ask questions.
Booking Information
All tours can be booked online. We recommend that you book in advance as there is a limited capacity.
Please like, share and comment below and see if we have anything else to inspire your next visit to London.