Find out what's on in London in December and plan your next visit. Christmas is around the corner and London is abuzz with weird and wonderful things to do…
Sightseeing
Christmas Lights Trails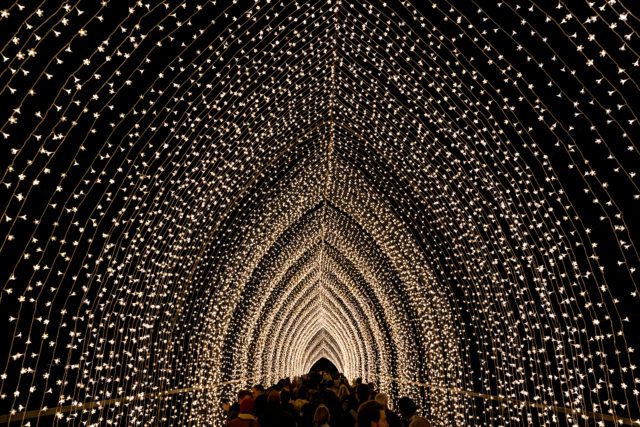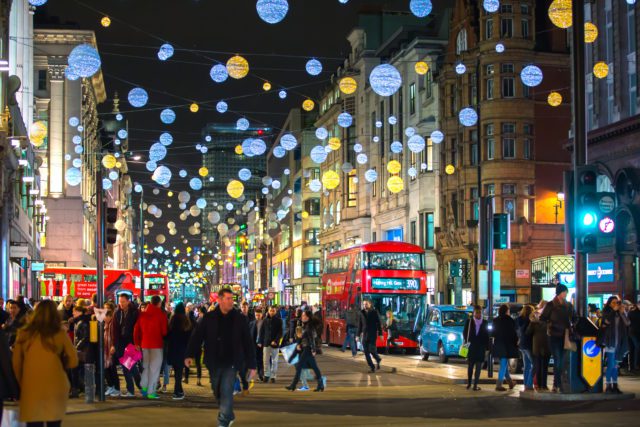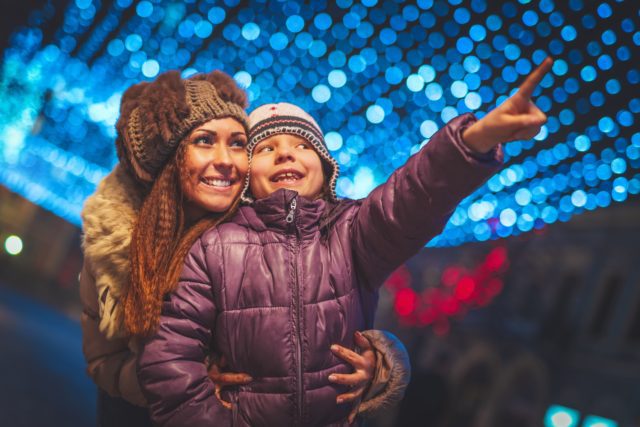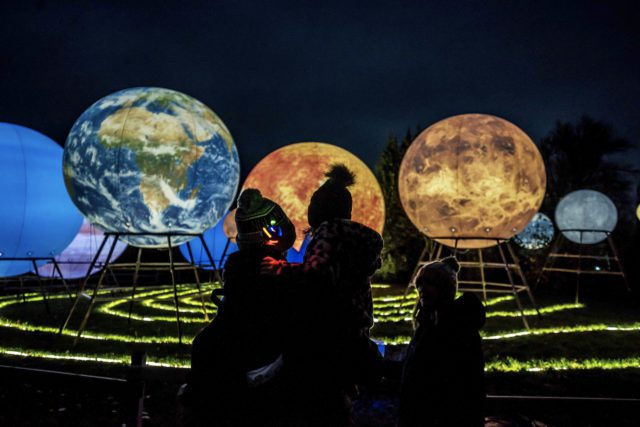 London's Christmas lights will add an even more magical touch to your sightseeing this winter. From legendary locations like Regent Street, Bond Street and Covent Garden, to the quirkier Carnaby Street and Christmas lights bus tours. Find out where to see the dazzling lights here.
Ice skating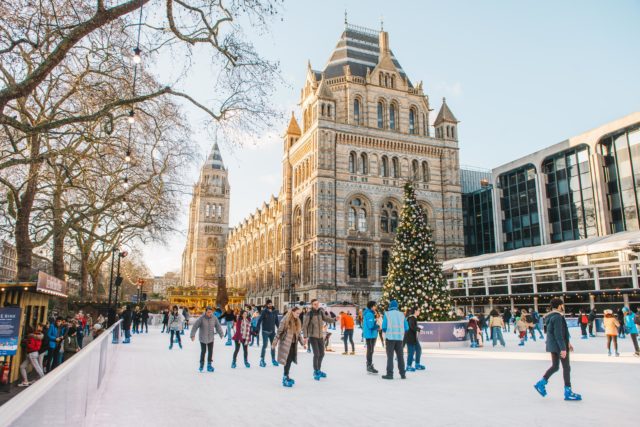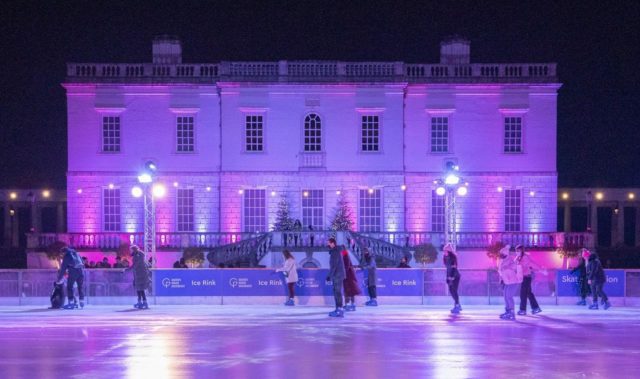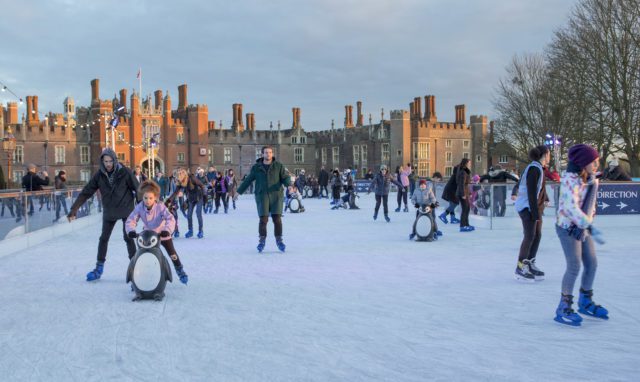 Ice skating in London is back in full force this year, from the biggest rinks (Winter Wonderland) to the one that's open the longest (Canary Wharf). Get your skates on, you don't want to miss these… Find out where to go ice skating.
Warner Bros. Studio Tour London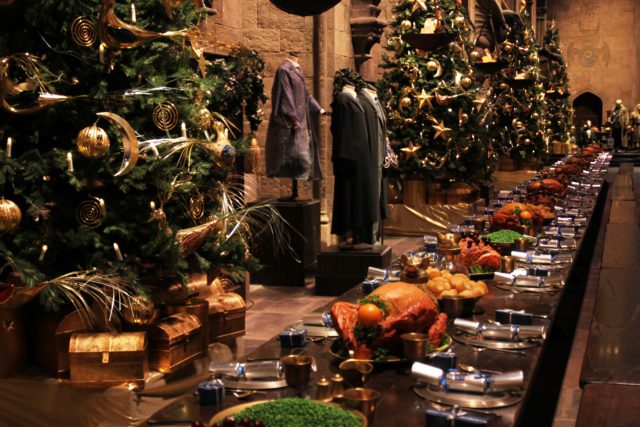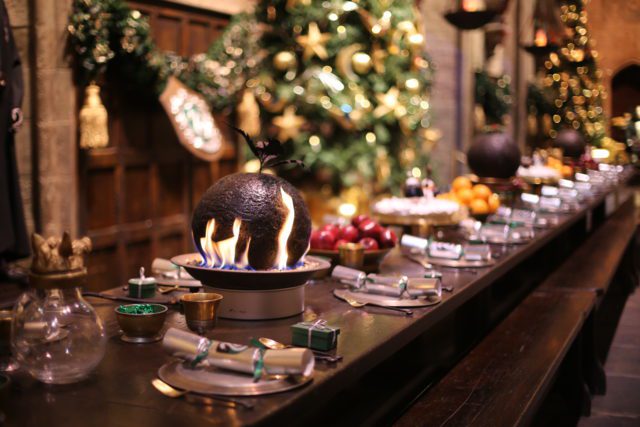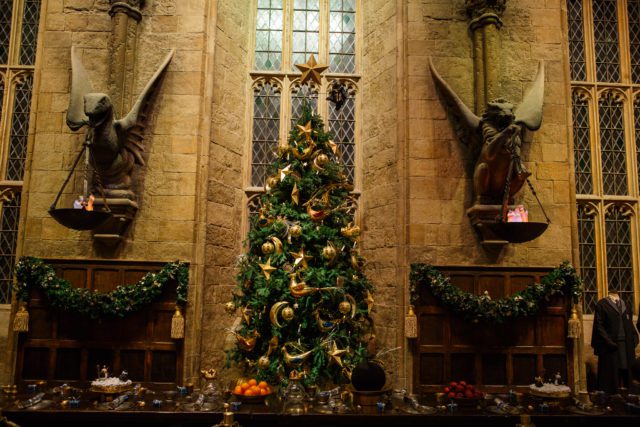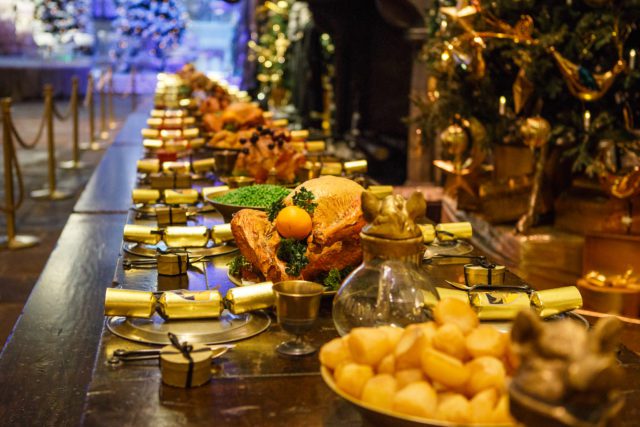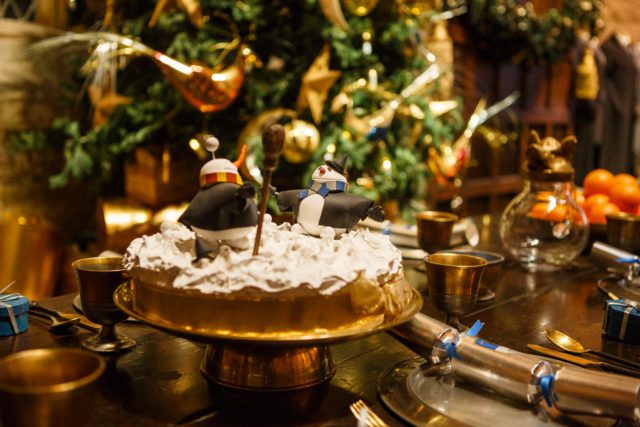 To 16 Jan: Hogwarts in the Snow. Explore the film sets in the snow as the Forbidden Forest undergoes a wintery transformation. 13-15 Dec: Dinner in the Great Hall. Eat, drink and dance the night away in the iconic Great Hall, featured in the Harry Potter film series. Booking essential. Find out more here.
Winter Wonderland, Hyde Park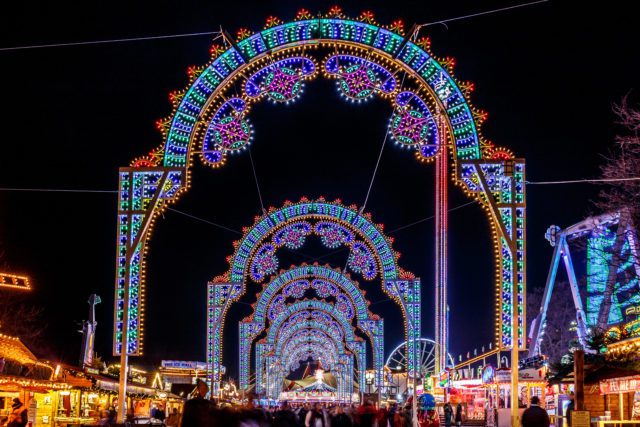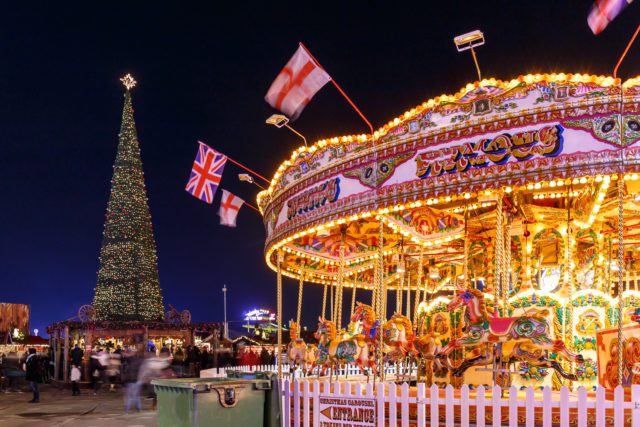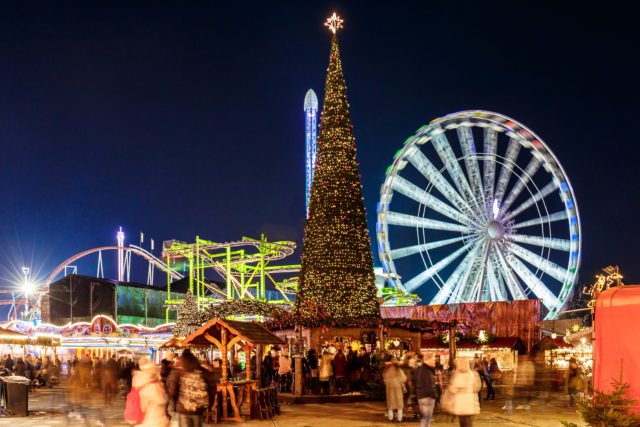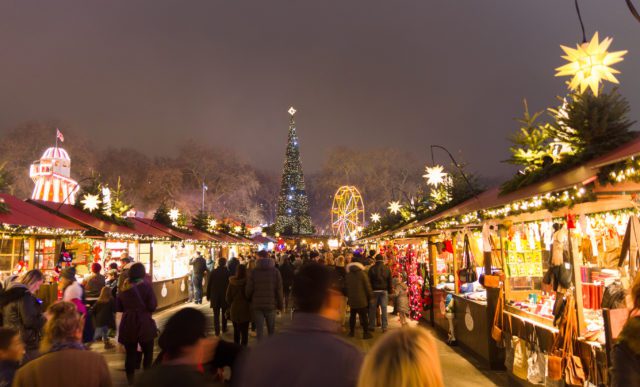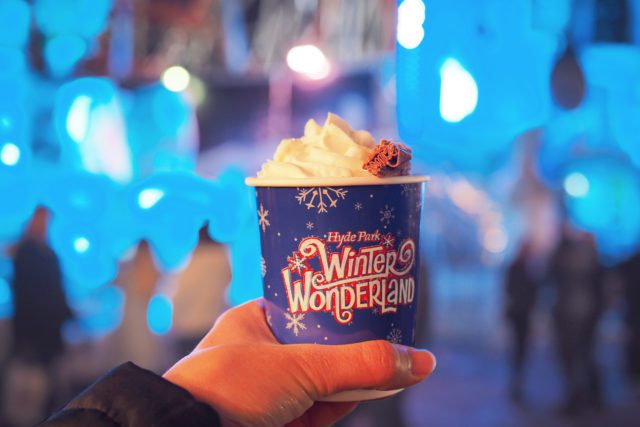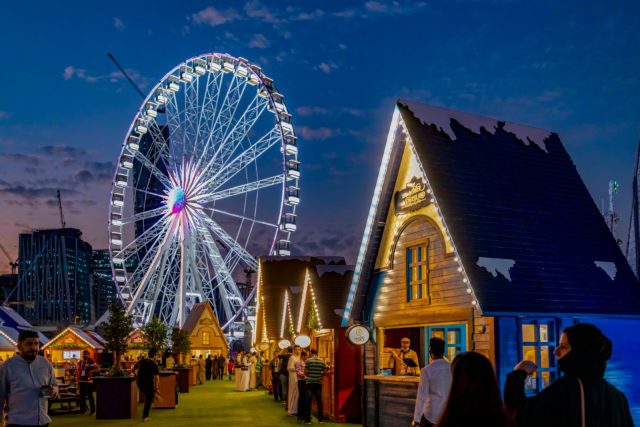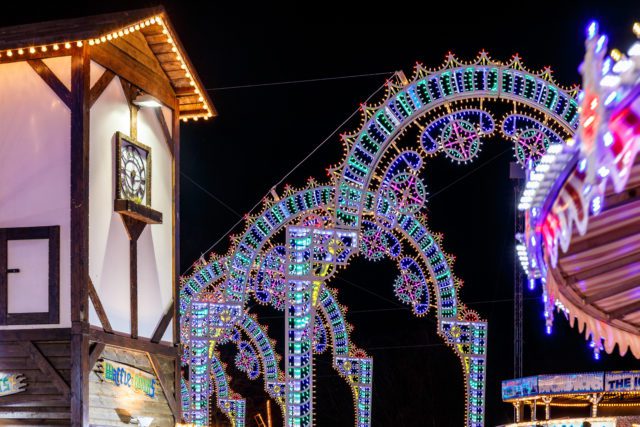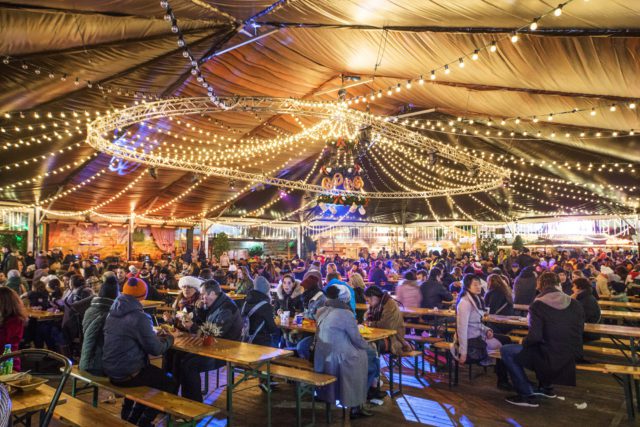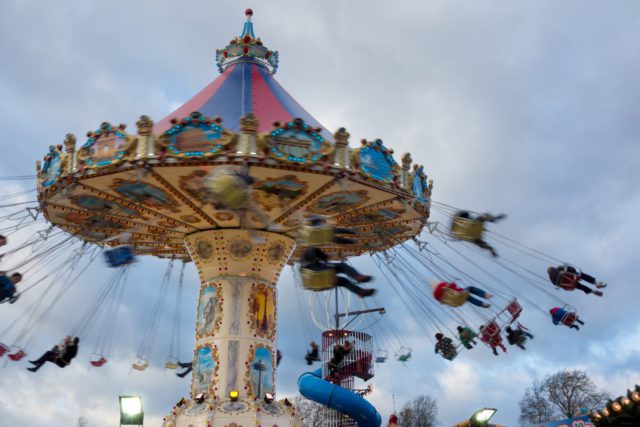 The home of Christmas in London, Winter Wonderland is a must-visit this December. Mornings are great for families to wander at a leisurely pace. Discover games, food and drink stalls and the huge Christmas market. Plus, Zippos Christmas Circus is back with Cirque Berserk. When the sun sets, thousands of sparkling lights appear, so grab your mulled wine, hot chocolate or stein of Bavarian beer and join in the festive fun. Find more than 200 rides such as The Giant Wheel, Munich Looping – the world's largest transportable roller coaster from Munich's popular Oktoberfest – or Hangover, the tallest transportable drop-tower in the world. It's the perfect day out for the whole family with fun for people of all ages. Find out more.
Christmas at the Tower of London (from 1 Dec)
Discover the iconic history of the Tower of London this Christmas through the animals that once lived within the walls, with a magical, festive experience for all the family. Explore spectacular festive decorations and illuminated animal-themed areas across the fortress. From majestic elephants to a twinkling winter wonderland scene where polar bears roam and playful ravens nest, there's lots for all ages to see and enjoy in royal style. Plan your visit.
Beethoven at the British Library (from 3 Dec)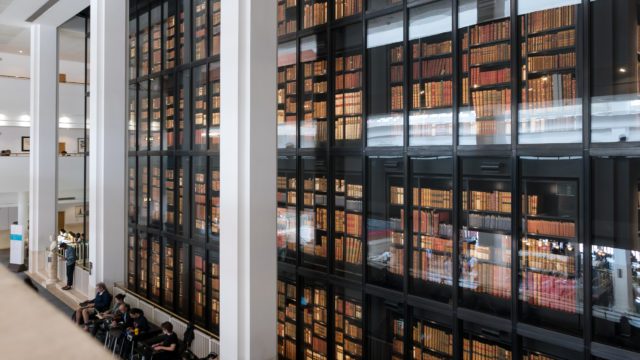 Against the backdrop of war and revolution, Ludwig van Beethoven composed some of the greatest works of music ever written. See the mind of this creative genius at work through the personal items, manuscripts and sketchbooks that are on display. At the end of your journey, reflect on your own relationship with Beethoven's music today; learn how the Ninth Symphony became the soundtrack to political and social movements worldwide, for example, and was played at the momentous fall of the Berlin Wall. Find out more.
Annual Royal Observatory Christmas Lecture (11 Dec)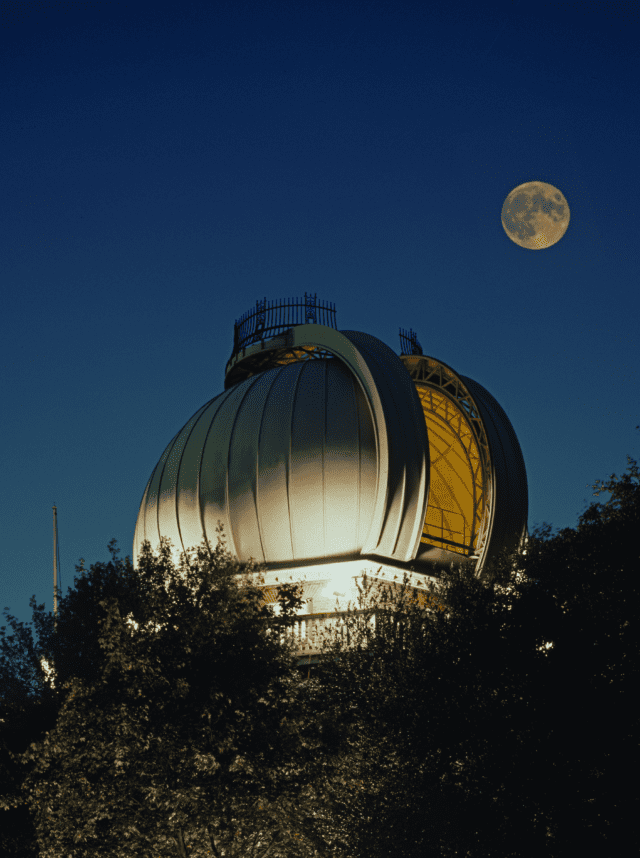 Held in the Peter Harrison Planetarium after hours, this year's lecture will explore the latest research on planets outside our solar system and the upcoming launch of the James Webb Space Telescope. The question 'how do stars and planetary systems form and evolve?' is one of the biggest in Astronomy. Dr Hannah Wakeford will take you on a journey to explore the atmospheres of alien planets to discover the truly wild nature of planets in the universe. Take a look at some exoplanets that are both like and unlike our own planet Earth, and ask the question, what does it mean to be Earth-like? Plan your visit.
Sea Legs & Family Mission: D-Day Edition, HMS Belfast (
18-30 Dec)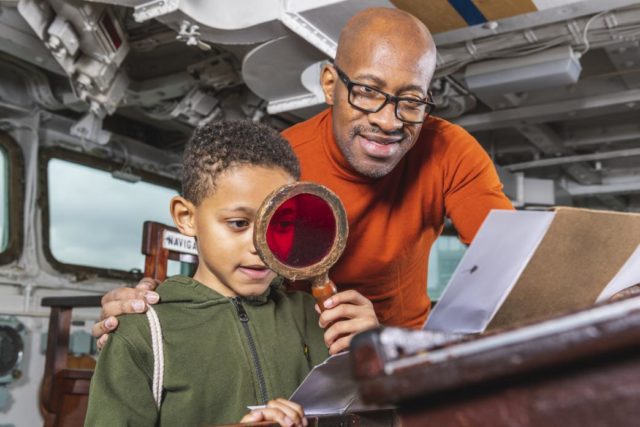 Ahoy shipmates! It's time to earn your sea legs. It's 1942 and HMS Belfast is ready to set sail. Except the crew have misplaced where we are supposed to be going… Help to plot the course for the upcoming mission and make sure everything is shipshape and ready to go. Hop on the balance board to test how steady you'll be on choppy seas. Figure out just how to feed 950 men on board with limited rations and even find out what kind of supplies you'll need along the way. Get to grips with the science and skills needed to survive on HMS Belfast, solve nautical puzzles and discover for yourself what life was like aboard the ship during the Second World War. Plan your visit.
Christmas Carol Service, St Paul's Cathedral (23-24 Dec)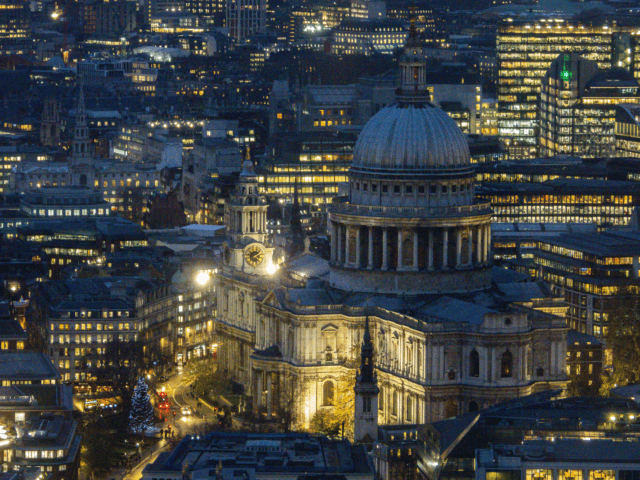 Mark the start of the Christmas season with the re-telling of the story of the birth of Christ in words and music. This is an unmissable traditional service with music from the St Paul's Cathedral Choir, as well as readings by representatives of London life and the St Paul's Cathedral Community. A British Sign Language interpreter is available. Plan your visit.
Museums & Galleries
Tate Britain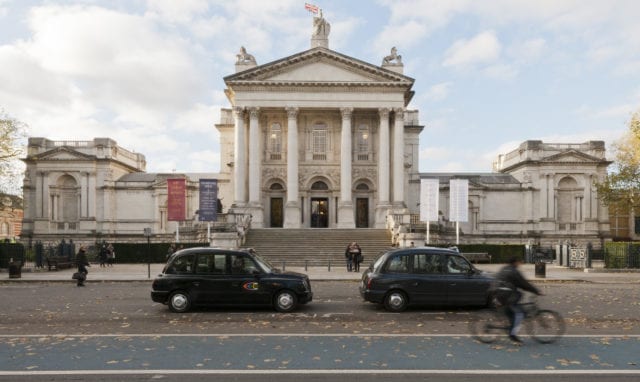 Tate Britain was the first of the Tate Collective to open and is home to artworks ranging from the 1500s to the present day. Hogarth and Europe puts one of the most significant British artists of the 18th century under the spotlight. For the first time, this exhibition brings together Hogarth's greatest works with those of his peers across Europe. This month, a landmark exhibition that spans a whole ocean and half a century will open. Life Between Islands: Caribbean-British Art 1950s – Now (from 1 Dec) is a celebration of Caribbean people; how they forged new identities in post-war Britain and transformed British culture and society. It is also your last chance to see the haunting installation Art Now: SERAFINE1369: from darkness into darkness (to 3 Jan). Plan your visit.
Tate Modern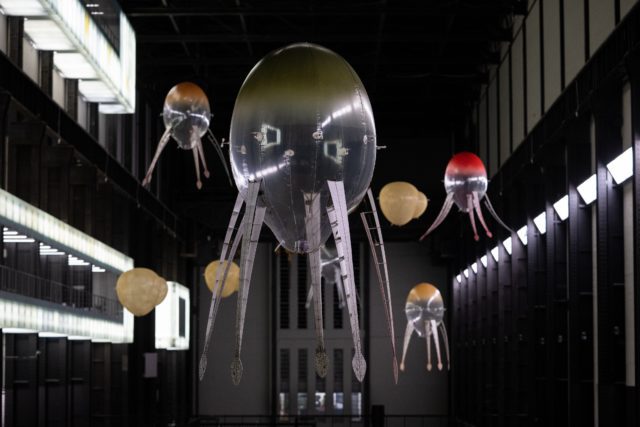 Those seeking a more contemporary art experience will enjoy Tate Modern. The annual Hyundai Commission gives artists an opportunity to create new work for this unique setting. This year, it's the turn of Anicka Yi (to 16 Jan). Often exploring the links between art and science, Yi is known for playing with the senses and for experimenting with unusual materials, such as tempura batter. In Love with The World is the artist's largest and most ambitious project to date – don't miss it. Finally, Turner Prize-winning artist and cultural activist Lubaina Himid presents an exhibition inspired by her interest in theatre (from 25 Nov). Initially trained in theatre design, Himid is known for her innovative approaches to painting and social engagement. The display will debut recent work as well as selected highlights from her influential career. Attend a private view and talk with the artist on 6 Dec. Plan your visit.
The British Museum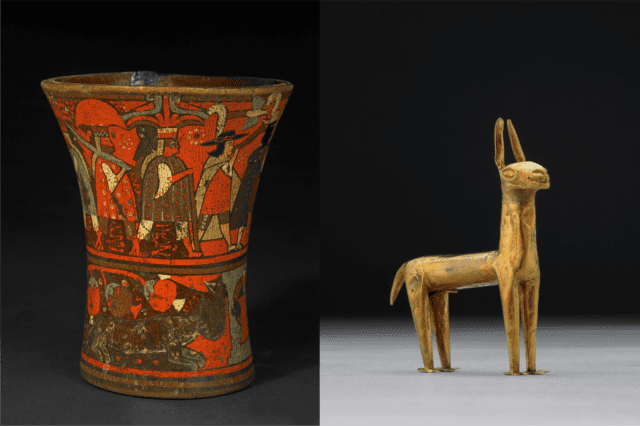 To 20 Feb: Peru: A Journey in Time. Exhibition to mark Peru's bicentennial year of independence. Discover the vibrant world of the South American country and discover how people have thrived for millennia in one of the most complex and challenging environments on the planet. To 30 Jan: Hokusai: The Great Picture Book of Everything. See rare drawings by Katsushika Hokusai – one of Japan's most celebrated artists, best known for his iconic print, Under the Wave off Kanagawa. Plan your visit.
Amy: Beyond The Stage, Design Museum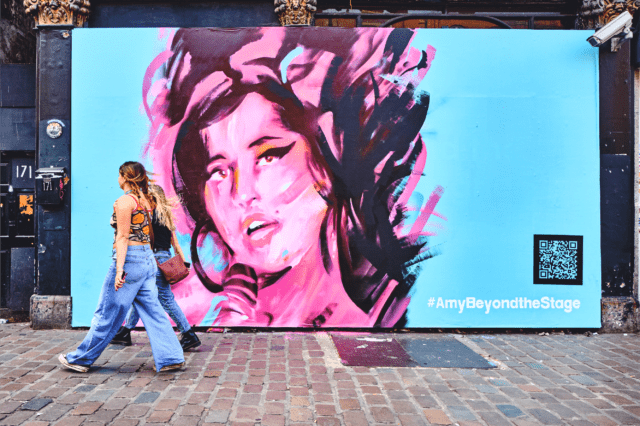 The singer Amy Winehouse's early career is told through her recordings and teenage notebooks. Marking 10 years since the British singer's tragic death, uncover her journey to becoming one of the most beloved artists in modern-day music and discover her influences along the way. Find out more.
Imperial War Museum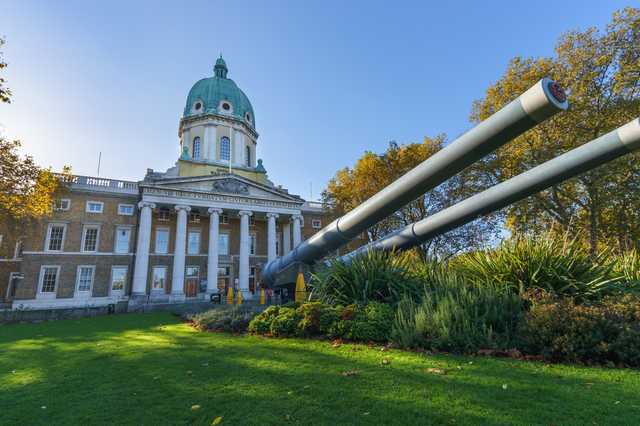 To 9 Jan: Generations: Portraits of Holocaust Survivors. Powerful images from 14 contemporary photographers capture the special connections between Holocaust survivors and younger generations of their families. To 9 Jan: Wim Wenders: Photographing Ground Zero. See the Oscar winner's large-scale photographs taken less than two months after the 2001 terrorist attacks in New York. Plan your visit.
An Evening with the Stars, Royal Observatory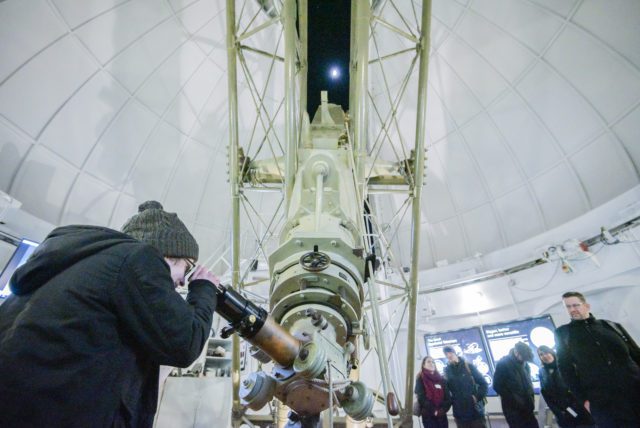 Perched on top of the hill in Greenwich Park, overlooking the city below, is the Royal Observatory. Visit on select dates throughout November and December for a rare chance to look through the 130-year-old Great Equatorial Telescope at the Royal Observatory, which will stay open later than usual (19-20 Nov, 3-4 and 17-18 Dec). In an evening of astronomy, study the night sky at the live planetarium show before seeing the stars with your own eyes through the modern-day telescopes, as well as the grand Victorian instrument. Along with this exciting hands-on experience, astronomers will also be sharing their expert knowledge about the site and answering any astronomical questions you may have. Plan your visit.
Wildlife Photographer of the Year Award, Natural History Museum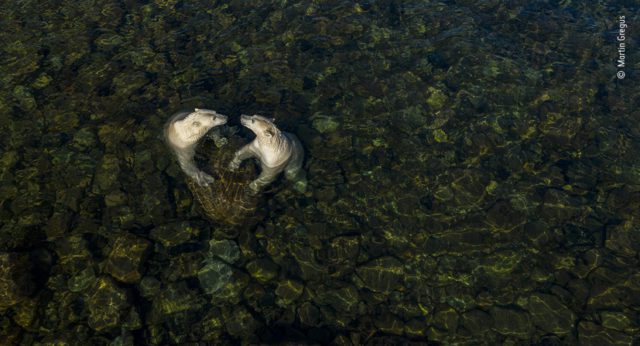 Gaze through the lens of some of the world's best wildlife photographers and marvel at the beauty of our planet. The annual exhibition features 100 powerful photographs that tell the story of a planet under pressure. Prepare to be inspired, astounded and educated by insights from scientists and experts, which sit alongside the images. You will leave with a deeper understanding of the issues facing nature and the actions we need to take to protect it. Plan your visit.
Wish You Were Here: 151 Years of the British Postcard, Postal Museum (to 2 Jan)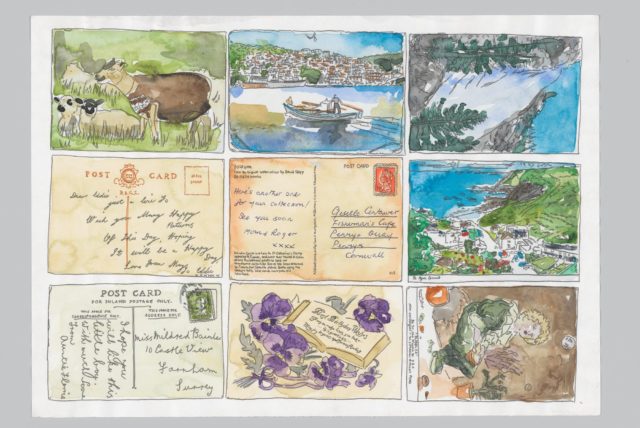 Have you sent a postcard home while on holiday? An innovation of its time, discover more than 150 years of the British postcard at The Postal Museum. Explore postcards from years gone by and reflect on their future, with themes including romance, First World War correspondence and the Great British seaside, as well as postcards in the digital age and contemporary art. Remember, a ride on the Mail Rail is also included in your entry ticket – zip through the subterranean tunnels that once kept the mail coursing through London for 22 hours every day. Plan your visit.
Fabergé In London: Romance to Revolution, V&A Museum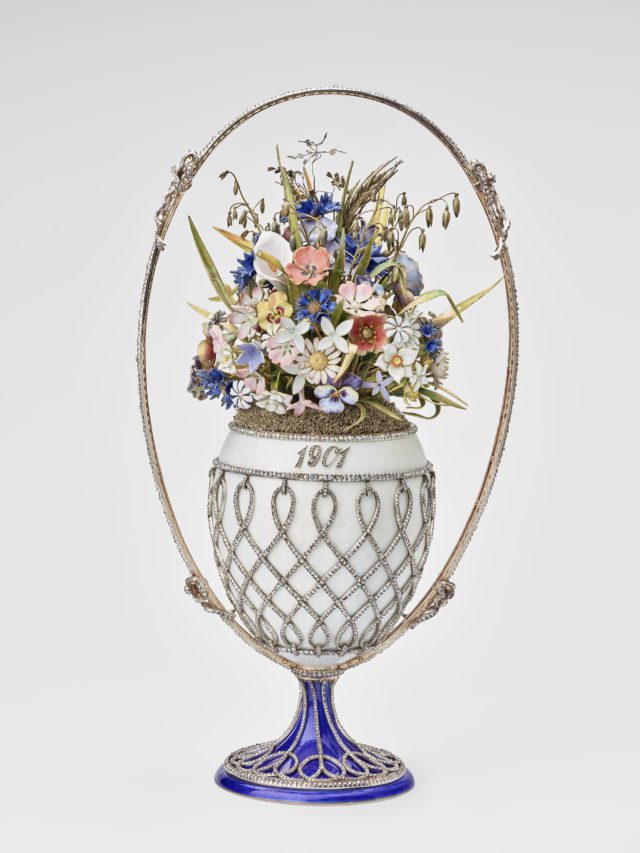 The first major exhibition devoted to the master goldsmith, Carl Fabergé, is now open at the Victoria & Albert Museum. Discover Fabergé's Edwardian high-society clientele, as well as the global fascination with his opulent creations. Ornate objects including flowers made from rock crystal, gold and rose-cut diamonds and a dazzling aquamarine and diamond tiara will be on show. The dramatic finale will feature a number of his legendary Imperial Easter Eggs, on display for the first time in the UK. Plan your visit.
Ancient Greeks: Science and Wisdom, Science Museum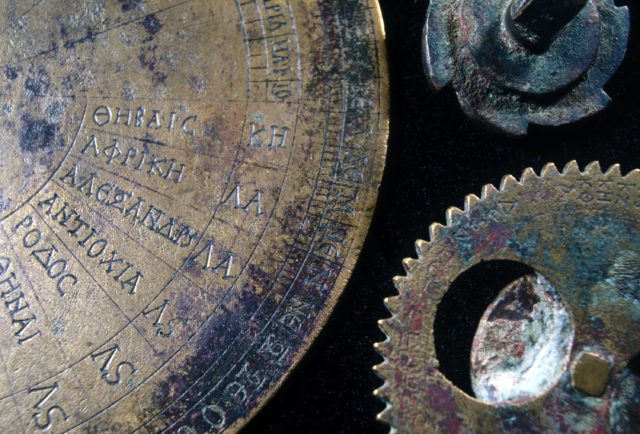 Step back through millennia in this free exhibition and discover how the ancient Greeks questioned, contemplated and debated the natural world. From the stars in the night sky to the multitude of animals in the sea, discover the significance of their insights through iconic sculptures, musical instruments and more. Uncover new knowledge about the ancient Greeks through the latest scientific research and discover objects and artworks steeped in history, brought together in the UK for the first time. Plan your visit.
Alice: Curiouser and Curiouser, V&A Museum (to 31 Dec)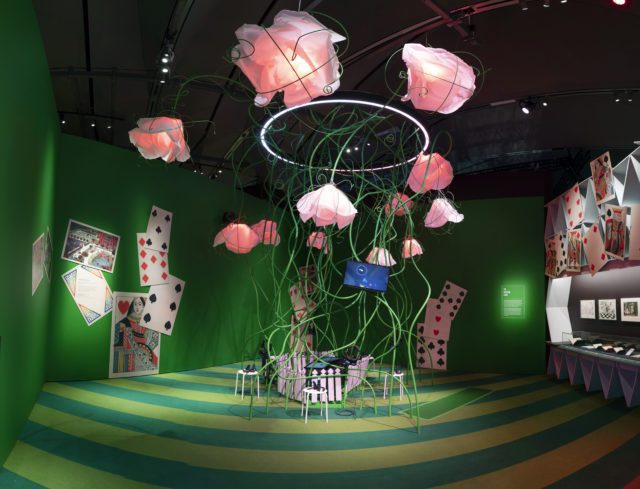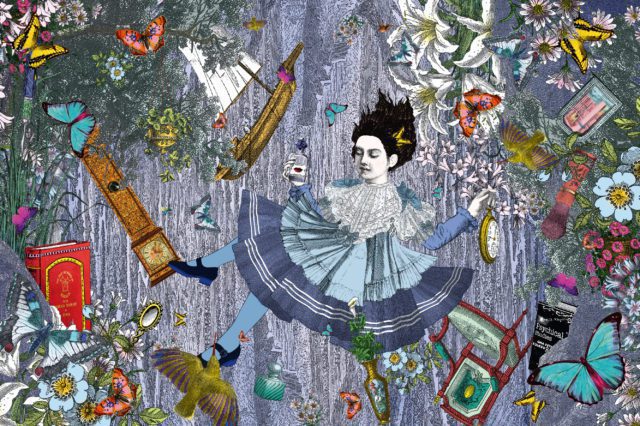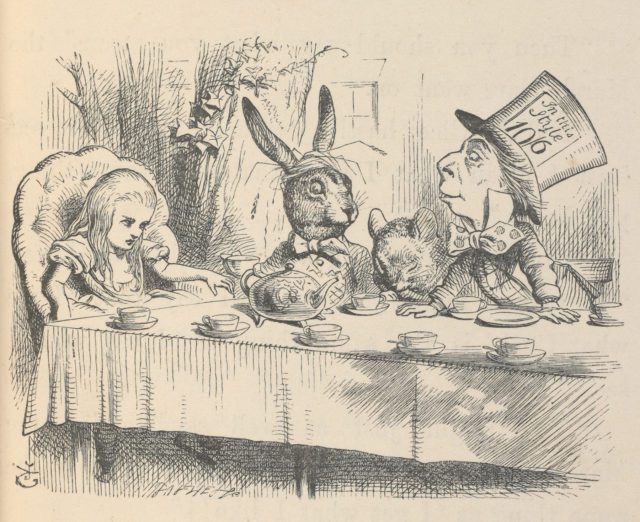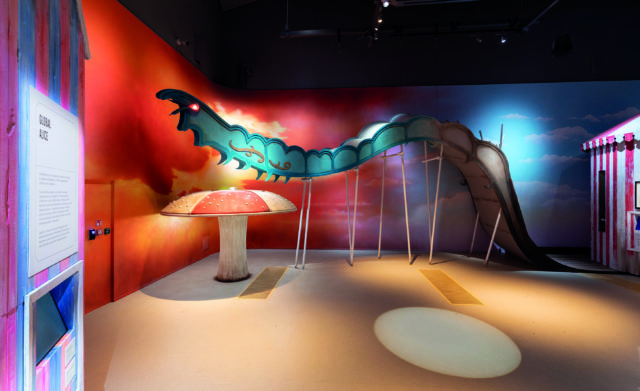 Explore the origins, adaptations and reinventions of Alice's Adventures in Wonderland over the past 157 years at the Victoria & Albert Museum. Treasures inside include an illustration from the first published edition in 1866, a screenprint by Peter Blake and a stunning ensemble created for Vivienne Westwood's Spring/Summer 2015 collection. Tickets for the week ahead are released every Tuesday at noon. Hurry – it closes on 31 December! Plan your visit.
Frans Hals: The Male Portrait, The Wallace Collection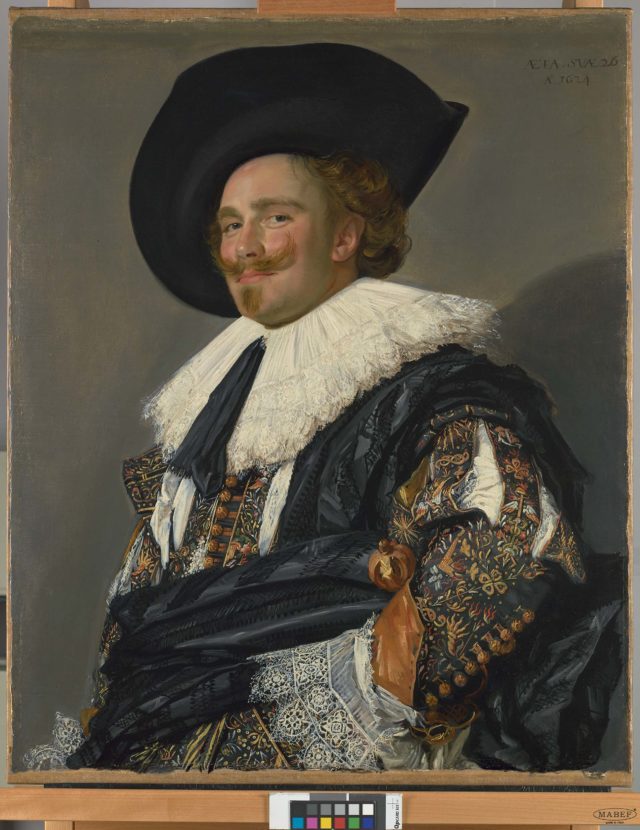 One of the great masters of the Dutch Golden Age, Frans Hals is admired for his ability to paint such lifelike portraits, they seem 'to live and breathe'. The Laughing Cavalier is perhaps the most famous and enigmatic of Hals's paintings and will form the centrepiece of the exhibition, at the Wallace Collection until 30 Jan. The historic purchase of the piece in 1865 for the Wallace Collection was instrumental in the revival of Frans Hals during the 19th century. This is the first show to focus solely on Hals's paintings of male sitters and explores how he revolutionised the male portrait. Plan your visit.
Noël Coward: Art and Style, Guildhall Gallery (to 23 Dec)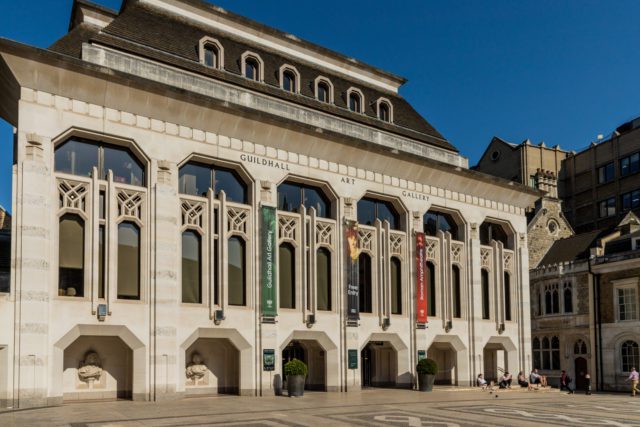 Celebrate the dazzling visual side of Noël Coward's life and work and take a fresh and vibrant look at the glittering world that he created. Bringing together never-before-seen materials from the Coward Archive, the exhibition demonstrates the enormous impact that he and his creative circle had on the fashion and culture of his time, and how his legacy and influence still resonate today. The world premiere of this exhibition marked the 100th anniversary of the Coward's West End debut as a 19-year-old playwright. Plan your visit.
National Gallery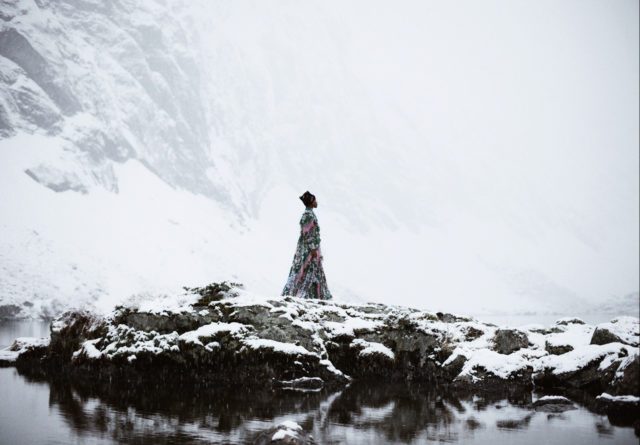 From 10 Dec: Kehinde Wiley. The American artist, who painted Barack Obama in 2017, often makes reference to the canon of European portraiture by positioning contemporary Black sitters, from a range of ethnic and social backgrounds, in the poses of the original historical, religious or mythological figures. This exhibition looks at European Romanticism and its focus on epic scenes of oceans and mountains. To 2 Jan: Poussin and the Dance. Get up close to the Baroque artist's depictions of dancers. Plan your visit.
Masterpieces from Buckingham Palace, The Queen's Gallery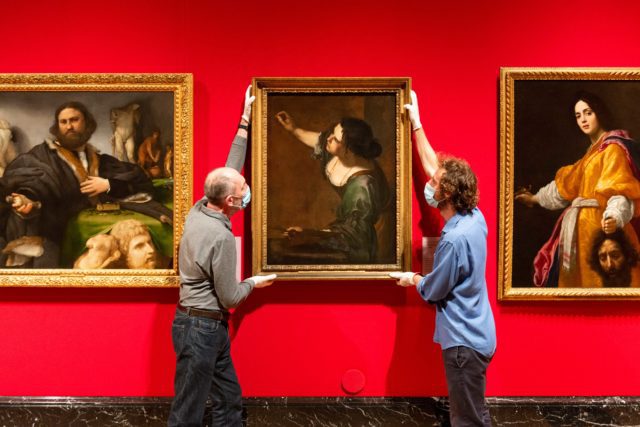 See the finest paintings in the Royal Collection like never before in the new exhibition at The Queen's Gallery, Masterpieces from Buckingham Palace. Get up close to world-famous works by Rembrandt, Vermeer, Rubens, Titian and Canaletto. Explore what makes a masterpiece and discover why these paintings have stood the test of time. Usually found in the Picture Gallery at Buckingham Palace and only seen during the Palace's annual summer opening, this exhibition is your unique chance to see these spectacular pictures in a modern gallery setting. Find out more.
Royal Academy of Arts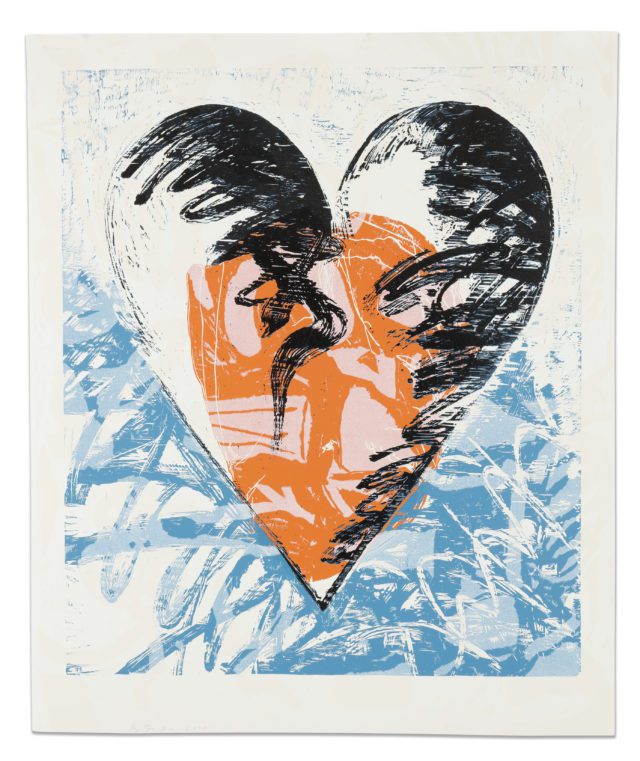 To 2 Jan: Summer Exhibition. Coordinated by artist Yinka Shonibare, this prestigious exhibition explores the theme of 'Reclaiming Magic' and celebrates the pure joy of creating art. To 13 Feb: Late Constable. From 1825 up until his death in 1837, Constable's art was characterised by his expressive brushwork. John Constable is one of Britain's best-known artists: a graduate of the RA Schools and a regular exhibitor at the Summer Exhibition. Yet, until now, the RA has never staged a major retrospective of his work. Plan your visit.
Entertainment
Globe Theatre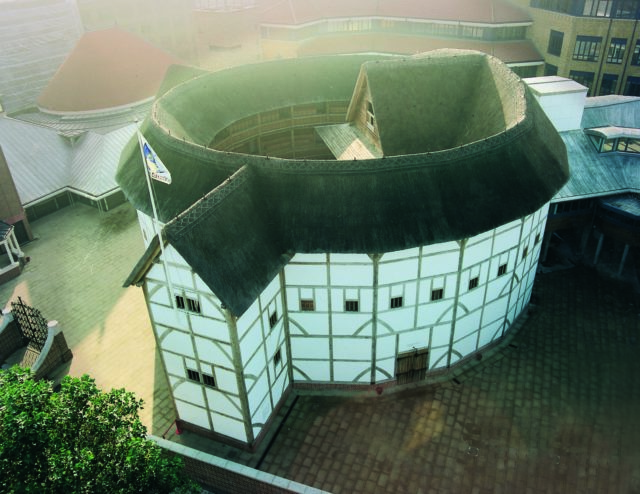 Dive into William Shakespeare's world at the Globe Theatre where the programme is as vibrant as ever this winter. First up, the topical and darkly comic Measure for Measure (to 15 Jan) explores corruption with razor-sharp wit and thrilling suspense at the Sam Wanamaker Playhouse. Will Isabella manage to rescue her brother from death? What is she – and society – willing to lose in the fight for justice? If you're in town over Christmas, make sure you see The Fir Tree at the Globe Theatre. The magical reimagining of Hans Christian Andersen's fairytale is being staged for just 10 days (20-30 Dec). Cosy up under the starlit sky with friends, family and a cup of hot chocolate or mulled wine for a dose of stories, song, candlelight and hope. Plan your visit.
Barbican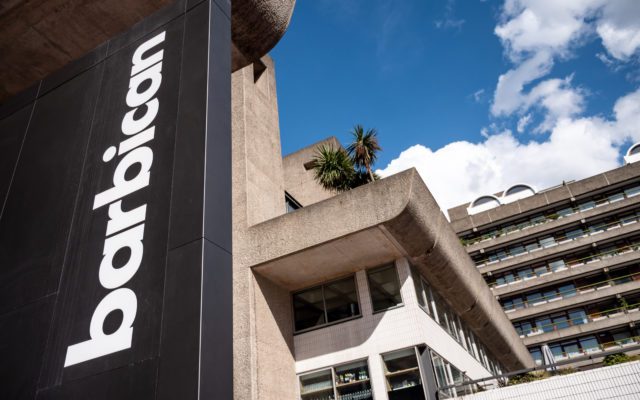 17 Dec: Handel's Messiah. Performed by the Britten Sinfonia. A star-studded line up of soloists joins conductor David Watkin and the Choir of Jesus College, Cambridge. 19 Dec: Carols by Candlelight. A sublime 2 hour 15-minute concert of carols and seasonal classics, staged in full 18th-century costume in an evocative candle-lit style setting. 21 Dec: Christmas with King's College Choir. The world-renowned Choir of King's College, Cambridge, herald the Christmas season, joined on stage by the superb Crouch End Festival Chorus. A glorious programme of festive classics. Plan your visit.
Cadogan Hall
12 Dec: A Dickensian Christmas. Toast the Christmas spirit with Charles Dickens and celebrate the very best of Victorian carols, classics and a selection of readings from Dickens' A Christmas Carol. 23 Dec: Carols by Candlelight. Carols and seasonal classics. Check for times and prices. Find out more.
St James's Piccadilly
This 1676 church has free recitals and concerts. 11 Dec: The Piccadilly Christmas Concert. Sara Trickey (violin/guest leader), Susan Parkes (soprano), Zoe Perkins (trumpet) and Eliot Phelps (trumpet) perform a selection of classical hits. Hear Vivaldi's Four Seasons, Pachelbel's Canon in D, Corelli's Christmas Concerto and many more in this evening of festive entertainment. Find out more.
The O2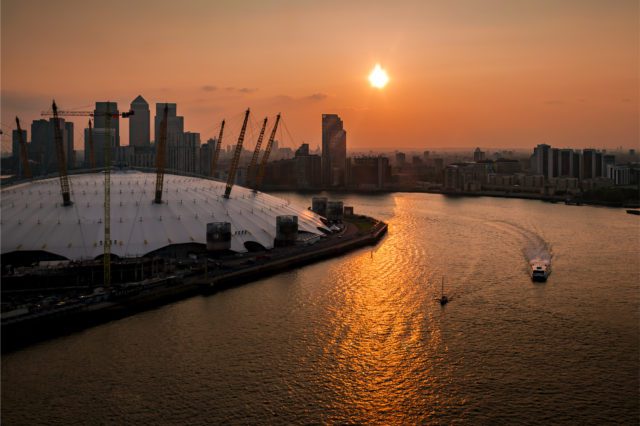 Huge live music, shopping and entertainment venue. 9 Dec: Tom Jones. 16-17 Dec: Gary Barlow. 18 Dec: Madness. 18 Feb: Fugees: The Score 25th Anniversary Tour. 19-20 Feb: Simply Red. 21-22 Feb: Dave. Check for times and prices. While here, you can also scale the dome rooftop with Up at The O2, go shopping at Icon Outlet, play football at TOCA Social and refuel at one of the many restaurants here. Plan your visit.
Eventim Apollo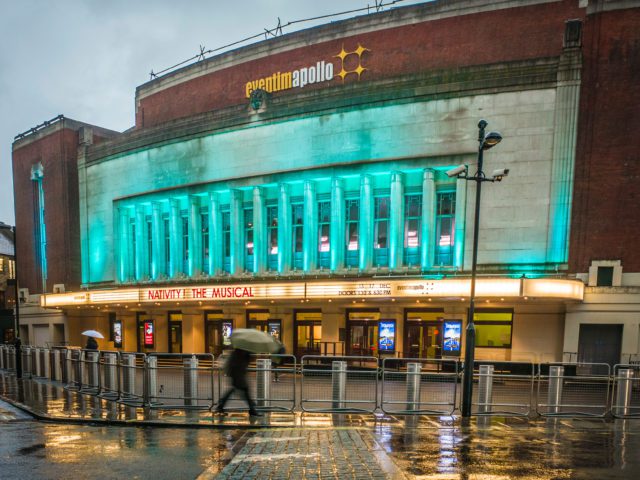 11 Dec: Love Actually in Concert. 30 Dec: The Magical Music of Harry Potter. 30 Dec: The Wall in Concert. Check for times and prices. www.eventim.co.uk. 45 Queen Caroline St, W6 9QH. T: 0844-249 1000. Off map. Station: Hammersmith.
Jazz Café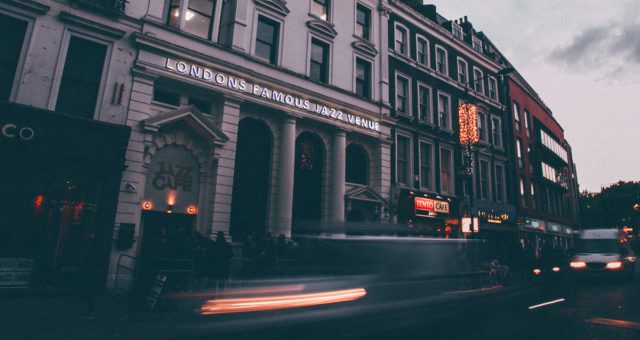 Live music venue and club. 10 Dec: Arthur Baker & Rockers Revenge. 11 Dec: Atmosfear. 22 Dec: La La Land: The Soundtrack. 23 Dec: A Christmas Fiesta with Grupo Lokito & Juanita Euka. 31 Dec: New Year's Eve. Please check for times and prices. Plan your visit.
Ronnie Scott's Jazz Club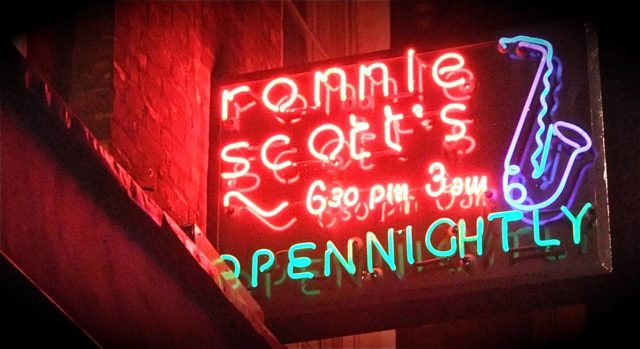 This famous jazz venue has hosted top musicians for more than 50 years and has live performances every night and Saturday and Sunday afternoon in its intimate space. 3-4 Dec: Omar. 15-18 & 20-23 Dec: Ronnie Scott's All-Stars Christmas Lunch. 31 Dec-2 Jan: Funk Nation NYE Special: Mike Vitti (Mi-Soul), Phil Baker and TJ Johnson NYE Cocktail Party. Check for times and prices. Plan your visit.
The Snowman, Peacock Theatre (17 Dec-2 Jan)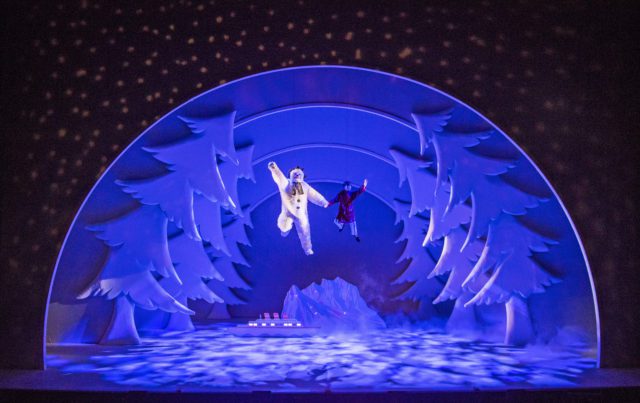 Introducing the 2021 stage adaption of Raymond Briggs' much-loved book. Delighting audiences for 23 years, this magical tale has transported a generation of children and their families into the wintery wonderland of a boy and a snowman that comes to life. With music and lyrics by Howard Blake, including Walking in the Air, choreography by Robert North, and Ruari Murchison's enchanting design combined with Tim Mitchell's spectacular lighting, The Snowman continues to enchant audiences with a captivating mix of dance, live music, storytelling, spectacle and magic. Plan your visit.
The Nutcracker, Royal Albert Hall (28-31 Dec)

Created exclusively for the Royal Albert Hall, with gorgeous period costumes and dazzling projections, this enchanting Christmas classic is brought to life by Birmingham Royal Ballet's world-class dancers and orchestra, the Royal Ballet Sinfonia. Experience the true magic of Christmas, as Clara's toys come to life at the stroke of midnight. Journey through a fantastical winter wonderland of dancing snowflakes to the kingdom of the Sugar Plum Fairy. Plan your visit.
Matthew Bourne's Nutcracker!, Sadler's Wells (7 Dec-30 Jan)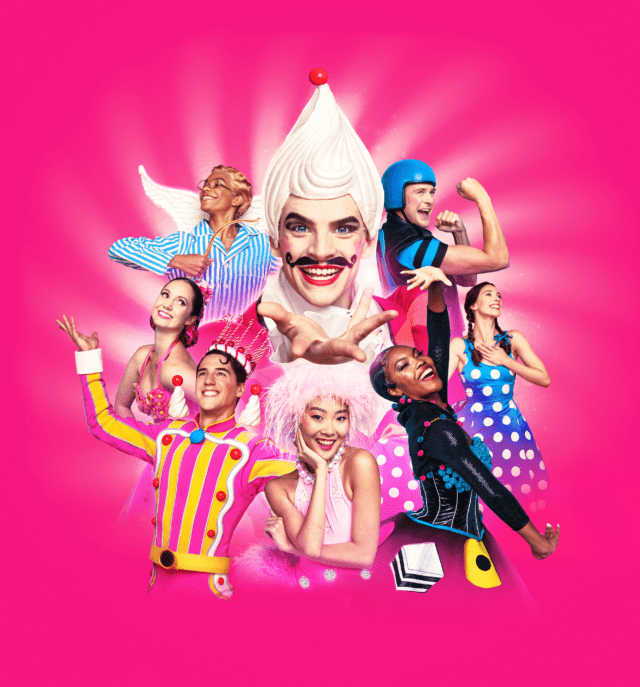 The sweetest of all Matthew Bourne's Christmas treats has returned to London for a limited season at Sadler's Wells Theatre. It's a Nutcracker! like no other, adored by critics and audiences alike. With family-sized helpings of Bourne's trademark wit, pathos and magical fantasy, follow Clara's bittersweet journey from a darkly comic Christmas Eve at Dr. Dross' Orphanage, through a shimmering, ice skating winter wonderland to the scrumptious candy kingdom of Sweetieland, influenced by the lavish Hollywood musicals of the 1930s. Tchaikovsky's glorious score and Anthony Ward's delectable sets and costumes combine with Bourne's dazzling choreography to create a fresh and charmingly irreverent interpretation of the traditional Christmas favourite. Expect a sprinkling of delicious new surprises in this reinvented production for 2021. Plan your visit.
Please like, share and comment below and see if we have anything else to inspire your next visit to London.