Harry Potter™  is the world's most famous wizard. Enter the magical world of witchcraft and wizardry and follow in his footsteps around the muggle™ world of London. Grab your broomstick and take a magical tour
Journey through filmmaking magic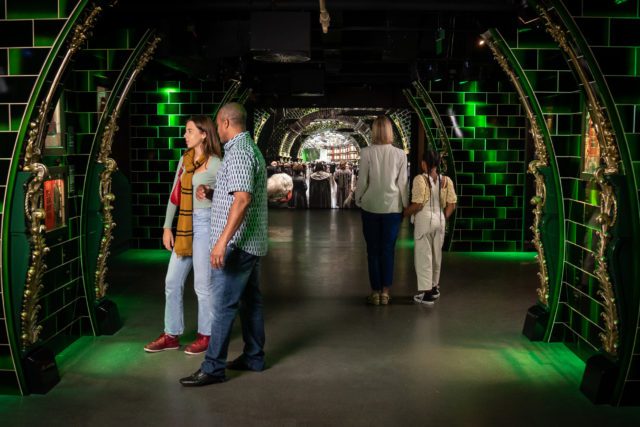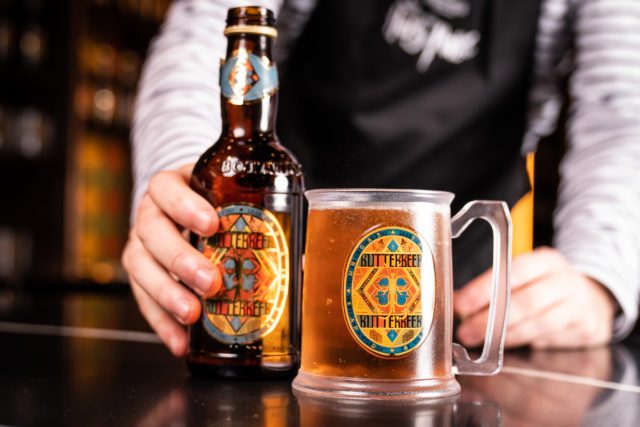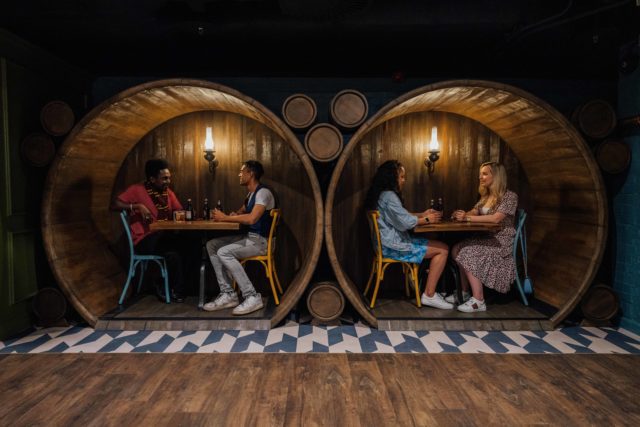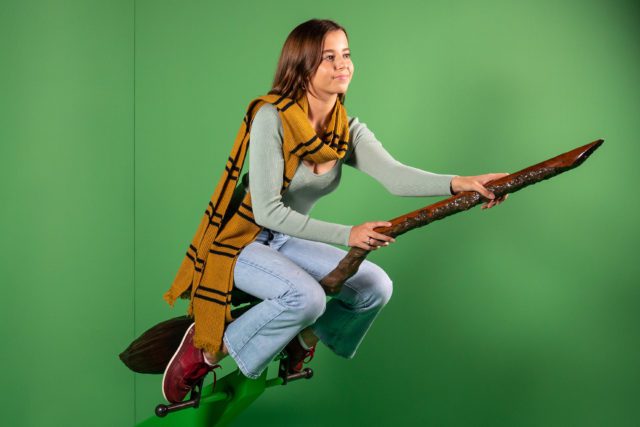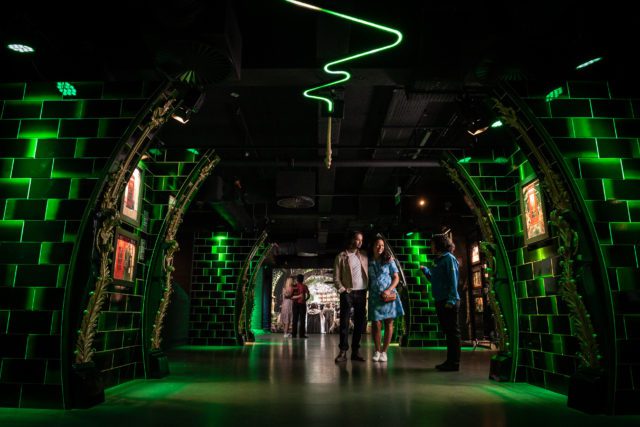 Harry Potter Photographic Exhibition © TM & © 2021 Warner Bros. Entertainment Inc. Harry Potter Publishing Rights © JKR
In the heart of Covent Garden, you'll find the Harry Potter Photographic Exhibition, home to iconic behind-the-scenes production images never before seen in one place, from Harry's first day at wizarding school through to the Battle of Hogwarts. The Photographic Exhibition also showcases how the magic lived on with areas dedicated to Harry Potter and the Cursed Child and the Fantastic Beasts film series. Strike a pose in a selection of green screen photo opportunities, including flying a broomstick over London.
Before you leave, sample the wizard's drink of choice served in a souvenir tankard at London's only bottled Butterbeer bar. Take a seat in a giant Butterbeer barrel and sip on the soft drink that now features a new twist on the classic butterscotch flavour. End your experience with a visit to the gift shop, where you'll find house robes, character wands and Butterbeer™, of course (harrypotteronlocation.co.uk).
Where the magic was made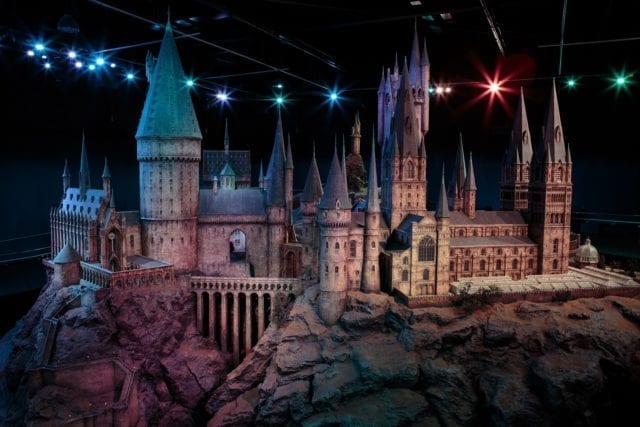 For Harry Potter fans, there are few places that generate as much excitement as Warner Bros. Studio Tour London – The Making of Harry Potter. Set adjacent to the film studios where the eight Harry Potter films were made, Warner Bros. Studio Tour London allows you to explore two soundstages and a backlot filled with original sets, Potter paraphernalia, magical miscellanea as well as animatronic creatures and breath-taking special effects.
Whether you're a Harry Potter obsessive or not, the elaborate Studio Tour is a truly magical experience. A model of the Hogwarts Castle is also here and, at its pinnacle, it is four times taller than an adult. It also measures 15m across – the length of one-and-a-half London buses! You can also explore the mysterious Forbidden Forest, jump onboard The Hogwarts Express™ and wander down Diagon Alley™.
The Studio Tour is open from early until late and must be booked in advance (www.wbstudiotour.co.uk). Jump on a train from Euston to Watford Junction then catch a Studio Tour shuttle bus or book a bus package from central London with operators such as Golden Tours (www.goldentours.com), who offer exclusive packages with return transportation.
The stage is set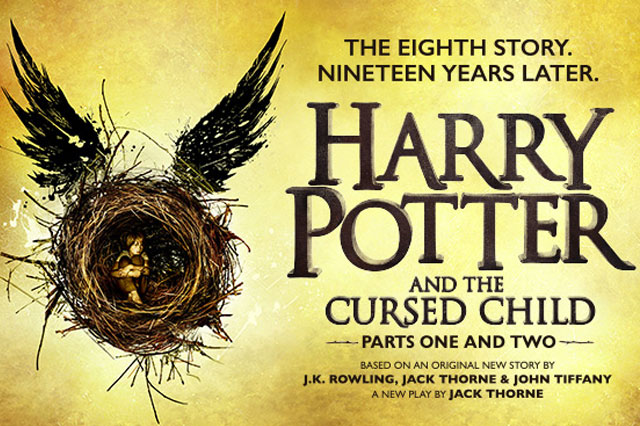 Harry Potter lives on in the critically acclaimed production: Harry Potter and the Cursed Child. The eighth story in the Harry Potter series is set 19 years after Harry, Ron, and Hermione saved the wizarding world. Now they're back on another new adventure – this time, joined by a brave new generation that has only just arrived at the legendary Hogwarts School of Witchcraft and Wizardry. The series – written by J.K. Rowling, Jack Thorne and John Tiffany – plays at the Palace Theatre on Shaftesbury Avenue. The show plays into two parts, which you can watch during a full day, or across two consecutive evenings. It's an extraordinary experience. (www.harrypottertheplay.com).
All aboard!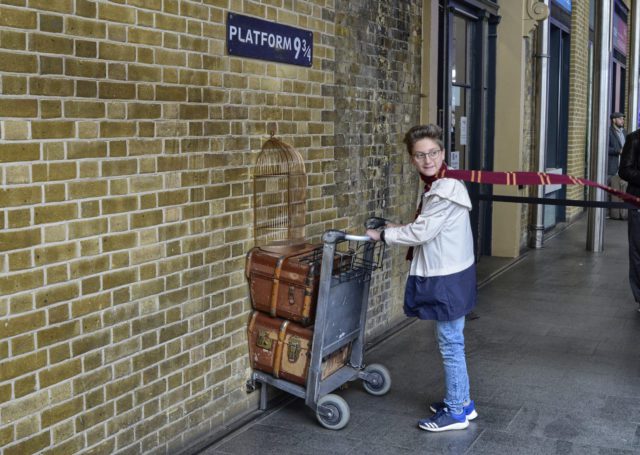 The Harry Potter Shop at Platform 9¾ in King's Cross Station is a must-visit destination for any Harry Potter fan. You'll find the magical Hogwarts Express platform entrance near one of Kings Cross Station's northern exits. Join an excitable bunch of wizards-in-waiting to take part in the famous trolley through the wall photo opportunity. Professional photographers can capture your photo for you, which you can then buy in a variety of packages. You're also welcome to take your own photos too! Head into the Harry Potter shop, for fan-favourite merchandise that is also available at the Platform 9 ¾ shop at Heathrow Terminal 5 and online at (harrypottershop.co.uk).
Scenes in the square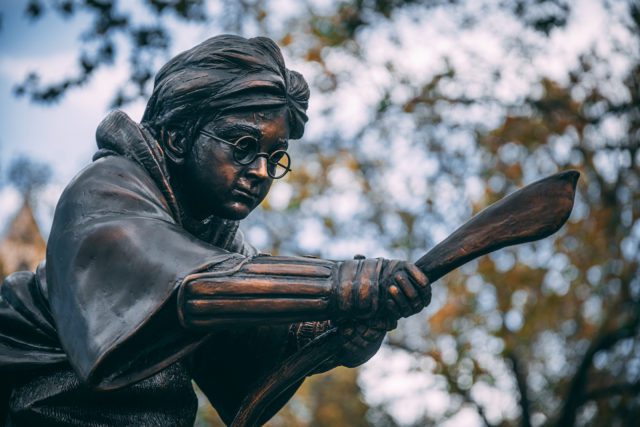 Nearby in Leicester Square look out for the Harry Potter statue, as the wizard glides through the air on his Nimbus 2000 broomstick. Replicating the momentous scene from Potter's first Quidditch tournament, the bronze sculpture can be found at Scenes in the Square in Leicester Square, a trail of famous British film characters from the past 100 years of film (www.leicestersquare.london).
Out and about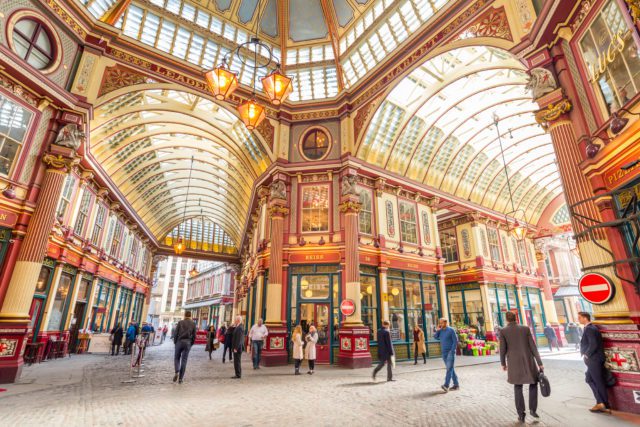 The city boasts many other locations from the films, here are a few of our favourites. In The Order of the Phoenix, Harry flies along the Thames and over Tower Bridge on his broomstick. Millennium Bridge is another of the Harry Potter filming locations – remember when the Death Eaters destroy it? Meanwhile, Lambeth Bridge is where the Knight Bus squeezes between two double-deckers.
St Pauls' Geometric Staircase in the south-west bell tower was used as the route to the Divination Classroom in Harry Potter and the Prisoner of Azkaban and Leadenhall Market, a covered Victorian market in the City of London features in several Harry Potter films. Sharp-eyed fans will recognise it as Diagon Alley. The blue door of the opticians in Bull's Head Passage is the entrance to The Leaky Cauldron. Piccadilly Circus is where Harry, Ron and Hermione run during Deathly Hallows: Part 1, when they flee the wedding of Ron's older brother. The Neo-Gothic exterior of St Pancras International station featured as the train station from which Harry boards the Hogwarts Express. And of course, ZSL London Zoo's Reptile House is where Harry first discovers his gift for talking with snakes in Harry Potter and the Philosopher's Stone.
Spell-binding souvenirs
Finally, for those who want to take a little wizardry away with them, The Noble Collection is packed full of Potter merchandise and gifts that include a range of wands, keychains, prop replicas, jewellery, sculptures and more, all available at their Neal Street store in Covent Garden (noblecollection.co.uk).
Please like, share and comment below and see if we have anything else to inspire your next visit to London.