The last week of October brings Halloween, half term and heaps of family-friendly things to do in London. Whether you explore some spooky castles, burn off some energy in one of the Royal Parks, or head to the theatre, there's plenty for all generations to enjoy
Attractions
Dark Arts at Warner Bros. Studio Tour London (to 7 Nov)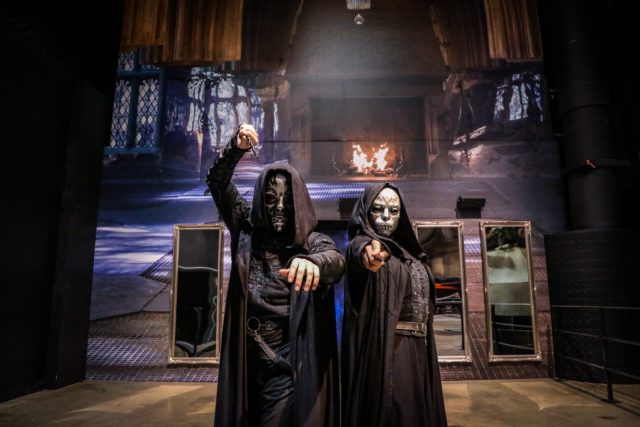 Between the imposing trees of the Forbidden Forest or the turrets of the Hogwarts Castle model, collect your Studio Tour passport on arrival and go on the hunt for the Dark Mark. The symbol of Lord Voldemort and his Death Eaters is projected throughout the Studio Tour during your visit. You're invited to learn the moves of the famous Battle of Hogwarts scene and practice your spells on Death Eaters. Also returning this year will be the fan-favourite, the 100 floating pumpkins in the Great Hall. Find out more.
SEA LIFE London Aquarium™ (19 Oct-3 Nov)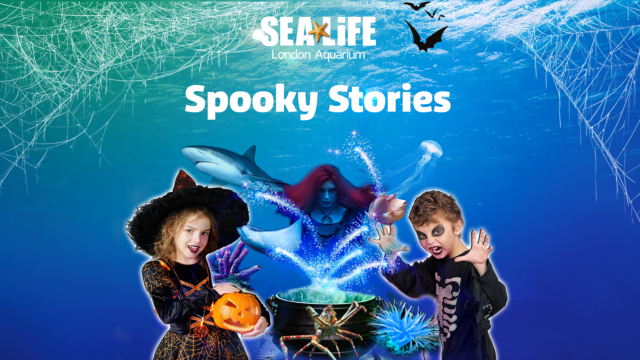 Creep into the Ascarium this Halloween to follow a spooky trail and receive a trick or treat! Prepare for a world of glittering scales, humongous tentacles and razor-shark teeth, as your little ones go on the hunt for the letters to crack the code. Will they win a prize?! From pumpkins to piranhas or cauldrons to coral, immerse yourself in an underwater world of magic. All are included in your entry ticket. Find out more.
Quirky Museums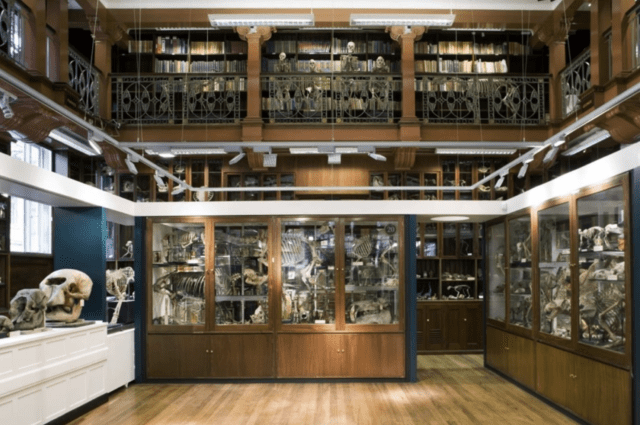 Uncover some of the city's wonderfully quirky museums and their bizarre collections, guaranteed to fascinate, flabbergast or even frighten! Grant Museum of Zoology is a small but mighty museum that's great for curious children. Uncover the fascinating collection of preserved animals. Spanning more than 200 years, the display features more than 68,000 specimens – including the famous jar of moles, which even has its own Twitter account. Find more here.
Shrek's Adventure! London
View this post on Instagram
Look out for fun surprises as you go on a magical adventure through Far Far Away. But don't worry, there's no need to be Scared Shrekless… A clumsy witch from Far Far Away has crash-landed in London and needs your help – can you find her dropped belongings to help her out in time for Halloween? Pick up an activity leaflet and keep your eyeballs open for the spooky items before you board the magic bus. Hand your list to the witch for a treat from her cauldron after your tour of Far Far Away. Find out more.
Battersea Power Station (16-31 Oct)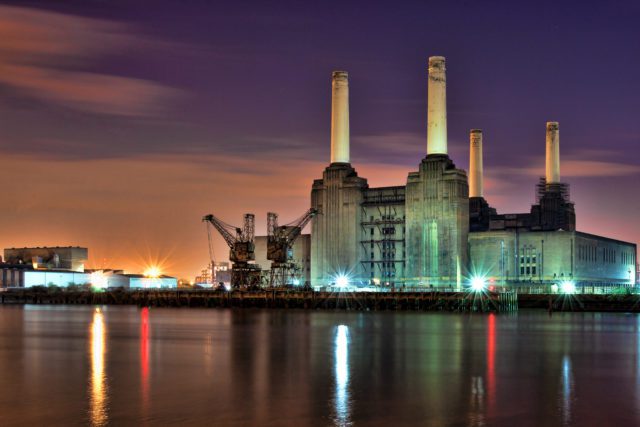 There are a number of spooky activities on offer in Battersea this month. The Halloween Hunt around Circus West Village is on daily 10am-6pm. Solve riddles and spot creepy objects to win 4x tickets to a movie of your choice at The Cinema in The Arches. Venture into the Spooky Maze (daily 10am-6pm) in the Grade-II listed Coaling Jetty. How long will it take you to find your way out? Kids will love the Spooky Storytelling & Thriller Dance Sessions too (16-17 and 30-31 Oct, 12pm, 2pm, 3pm and 4pm). Visit the free, family-friendly festival of outdoor theatre, circus, dance, magic, puppetry and more, at Pop Up London. Plus, on 29 Oct, DNA VR has some very special games and experiences for all ages. Find out more.
Battersea Park Zoo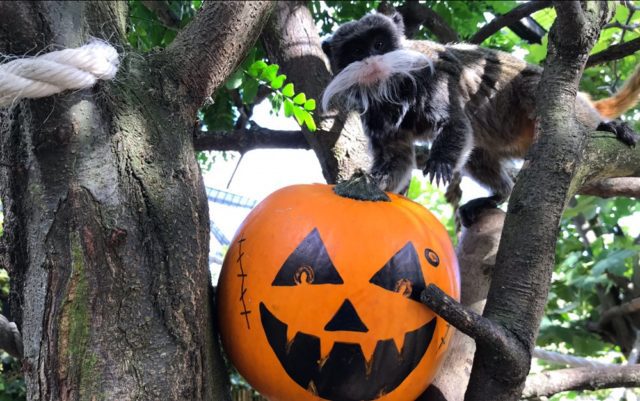 Elsewhere in Battersea, some animals are getting into the spirit and have put out their own pumpkins. But which ones? Take part in the Pumpkin Quiz Trail (23-31 Oct) and use the clues to help you find which animals are taking part in the Halloween fun. Discover the animals whose day starts when we go to bed at Nocturnal Animal Day (27 Oct). See if the scorpion glows in the dark, meet a hedgehog and see if Muckle our Barn owl will come down for her dinner. Plus there will be bat crafts and story-time. Then it's the turn of our eight-legged friends on Spider and Creepy Crawly Day (28 Oct). Take part in crafts, a bug storytime and the chance to meet some of the zoo's resident arachnids, snails and insects. Finally, dressing up is welcomed on the big day – witches, monsters, pumpkins or zombies are all encouraged to join in the fun.
Madame Tussauds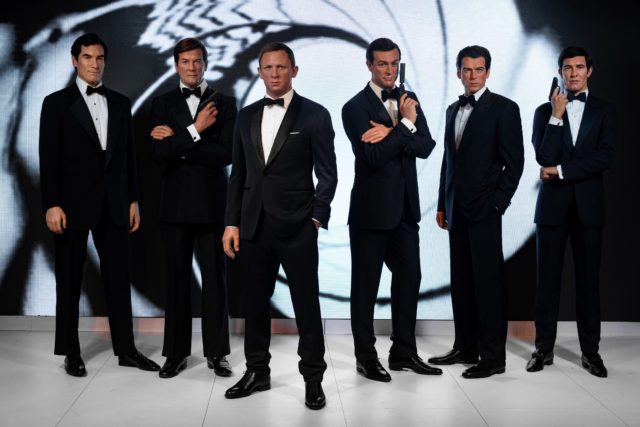 To celebrate the premiere of the latest 007 film, No Time To Die, Madame Tussauds London has welcomed back all six figures of the James Bond actors. It is the only place in the world where you can come face-to-face with (L-R) Dalton, Moore, Craig, Connery, Brosnan and Lazenby. You can also "meet" Arnold Schwarzenegger from The Terminator, and battle the iconic Xenomorph on board the Covenant ship at Alien: Escape. Find out more.
Sightseeing
Tower of London (23-31 Oct)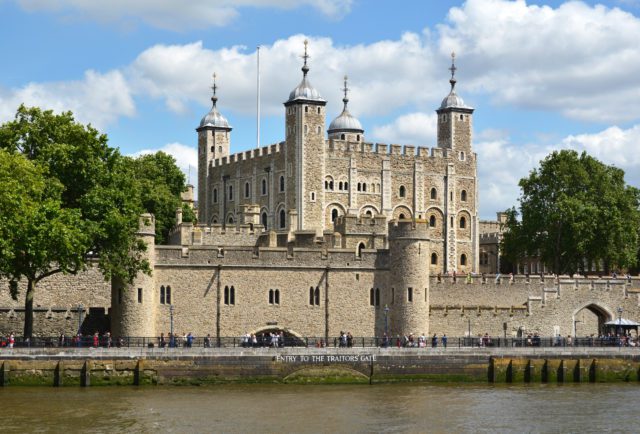 Solve a spooky mystery at the tower during October half-term (23-31 Oct). Spirits of the Tower of London have been inadvertently released and are roaming the castle. Among them, an unknown force is hellbent on capturing the Tower, threatening the Realm itself. A team of Ghost Raiders are on site, but they urgently need your help to investigate spooky occurrences and defeat the spirit. Trumpets from Anne Boleyn's coronation can be heard near her old apartments, tobacco has been smelt near Raleigh's Walk, and something terrible is afoot in the Salt Tower. Never have so many hauntings taken place at one time. Can your family stop them to protect the Tower of London? Find out more.
Royal Parks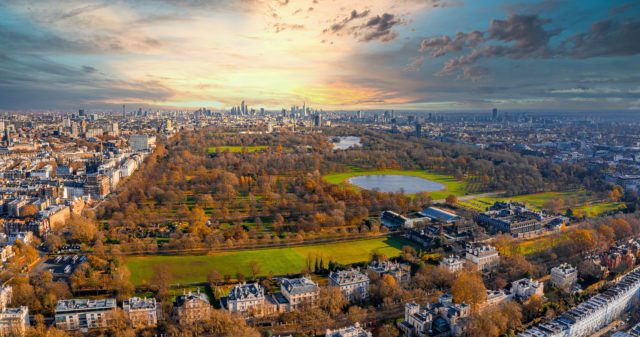 Burn off some energy and celebrate Halloween at some of the most beautiful gardens in London. At The LookOut in Hyde Park, drop in any time between 11am-3pm (26-28 Oct) to take part in a host of free creepy-crawly Halloween-themed activities. They include: guessing the gruesome contents of feely boxes, exploring the eerie nature trail and creating a potent potion using herbs and plants from the garden in the Witches' Den. Special Halloween Play events will be on at Greenwich Park (29 Oct, 1:30pm-4:30pm) and Regents Park (31 Oct, noon-4pm). Kids can take part in wand and potion-making, imaginative play, fancy dress as well as face painting!
Fortnum & Mason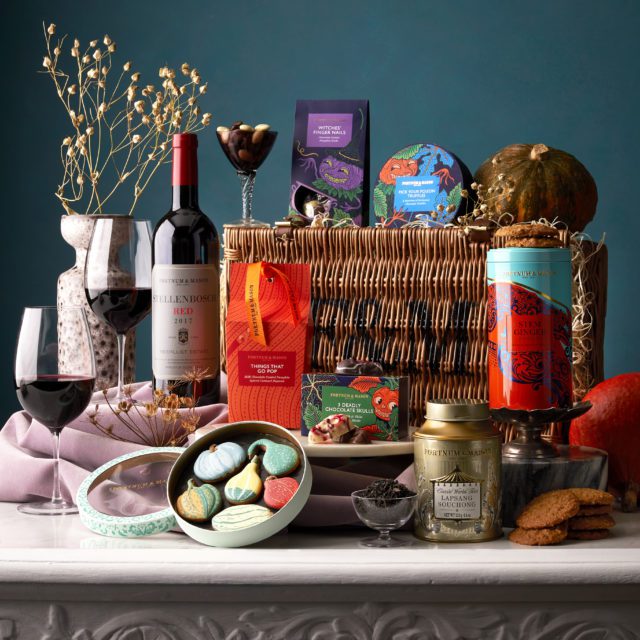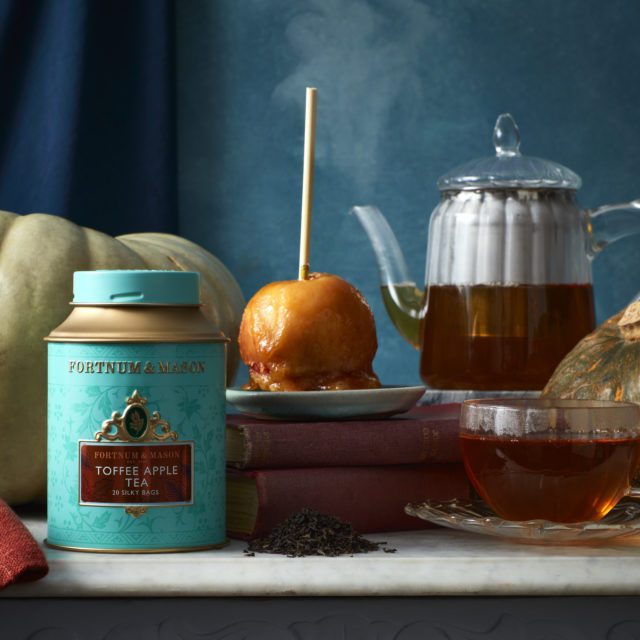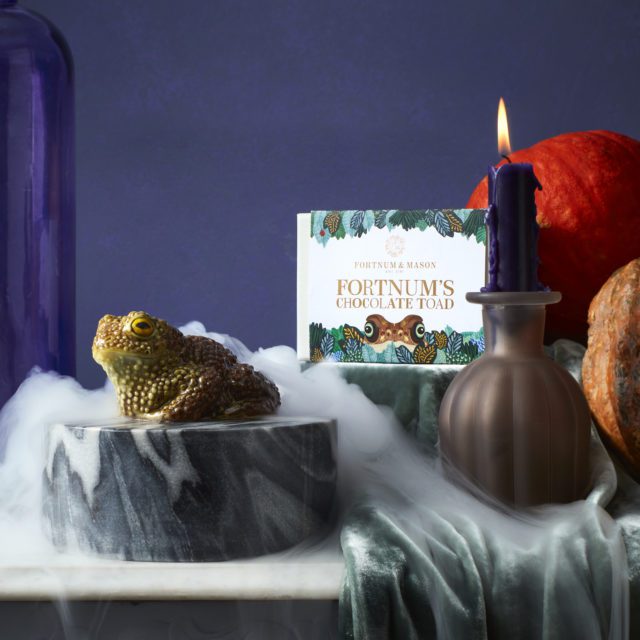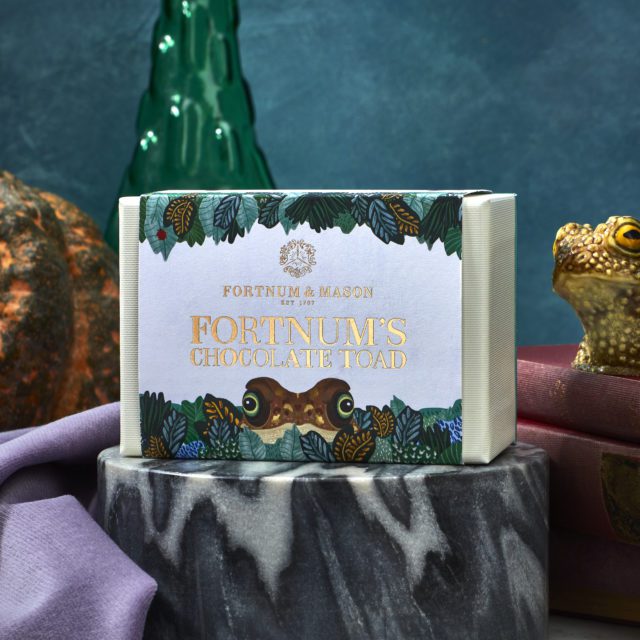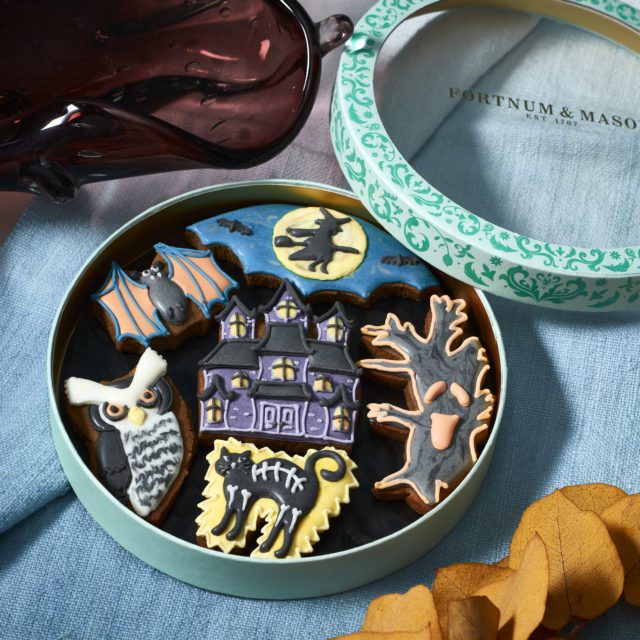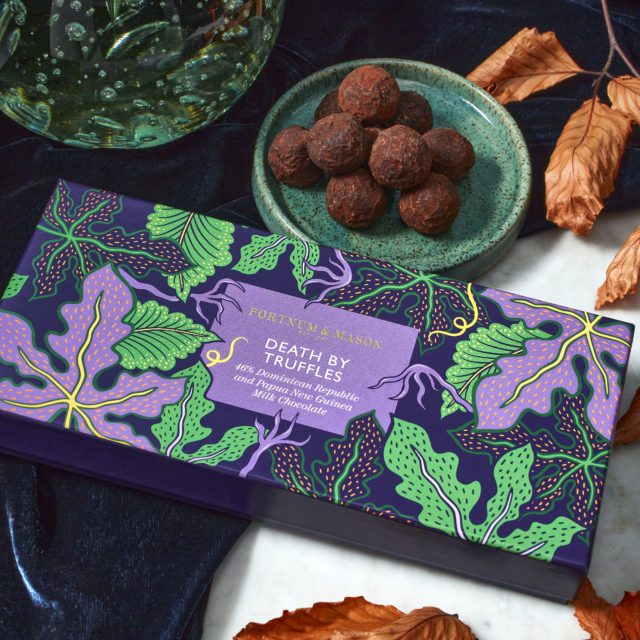 Treat the kids at Fortnum & Mason. The chocolate and confectionery are so tempting, even the most blood-thirsty of vampires would reconsider his diet! What will they choose…a milk chocolate coffin filled with chocolate bones? How about the Witches' Brew Hot Chocolate, that's a mysterious shade of green? There are also iced biscuits, chocolate skulls and much more to choose from. Find out more.
Horrible Histories'® Terrible Thames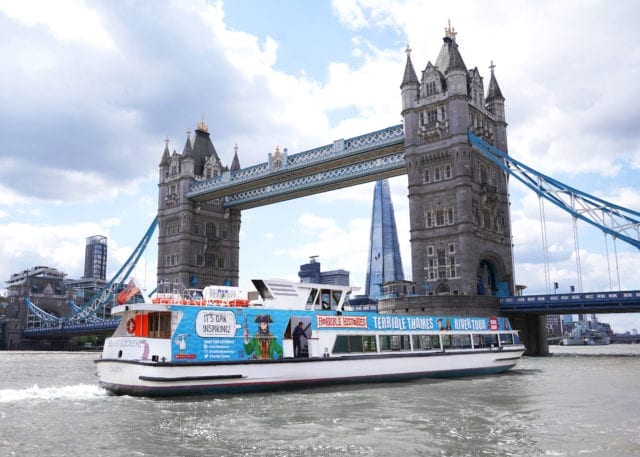 Childrens' favourite historians, Horrible Histories®, have taken to the Thames. Climb aboard and prepare to hear the horrible history of the most famous river in the world. Tremble in terror at the Tower, lose yourself in Lambeth and get gobsmacked by the Globe! Hold onto your head at London Bridge and escape from Execution Dock. Take a dive with Horrible Histories into the stories of King Henry VIII, Anne Boleyn, Julius Caesar, the Duke of Wellington, Queen Boudicca, Jack the Ripper and Captain Kidd, in this history of the Thames with the nasty bits left in. Find out more.
Entertainment
Harry Potter and the Cursed Child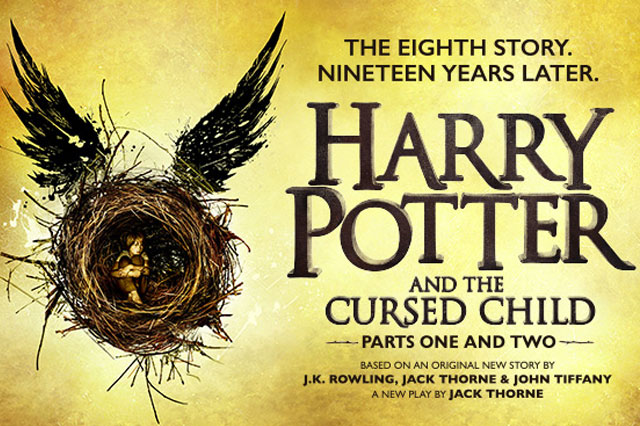 19 years after Harry, Ron, and Hermione saved the wizarding world, they're back on an extraordinary new adventure. This time, they're joined by a brave new generation that has only just arrived at the legendary Hogwarts School of Witchcraft and Wizardry. Prepare for spectacular spells, a mind-blowing race through time, and an epic battle to stop mysterious forces, all while the future hangs in the balance. Based on an original new story by J.K. Rowling, Jack Thorne and John Tiffany, the play received its world premiere in London's West End at the Palace Theatre in summer 2016. Find out more.
Magic Goes Wrong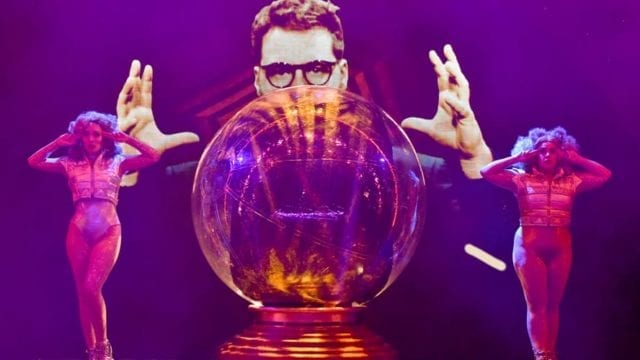 Join a hapless gang of moderately skilled and accident-prone magicians presenting a charity fundraiser. Created with magic legends, Penn and Teller, the show spirals out of control as the accidents mount – as does their fundraising target! Expect an evening of grand illusion with breathtaking tricks and comedy to tickle your funny bones and fill you with wonder. Find out more.
Wicked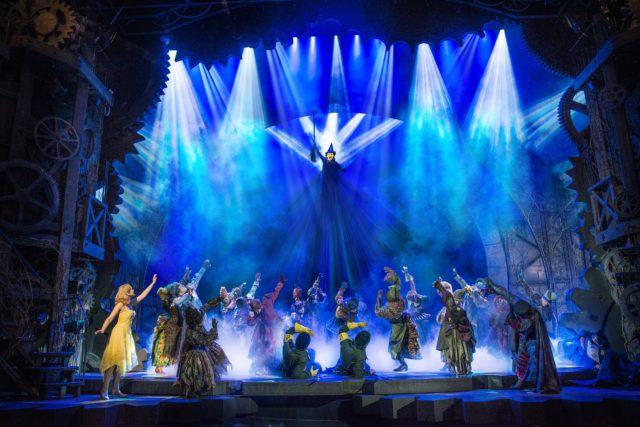 The West End musical phenomenon shares the brilliant untold story of the witches of Oz. When Dorothy famously triumphed over the Wicked Witch of the West, we only ever heard one side of the story… Sorcery students Elphaba and Glinda form an unlikely friendship while at Shiz University. Their extraordinary adventures in Oz will ultimately see them fulfil their destinies as Glinda the Good and the Wicked Witch of the West. Featuring the hit tunes Defying Gravity and Popular. Find out more.
Out of town
Hampton Court Palace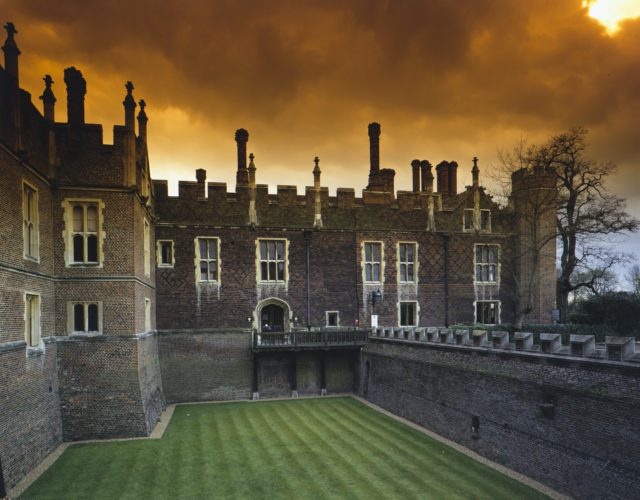 Prepare for ghostly encounters and creepy stories when you visit Hampton Court Palace this October half term… if you dare! Tales of ghosts and hauntings have captivated the minds of inhabitants and visitors for years. Stumble across palace ghosts and ghouls in a brand new self-guided trail, uncovering the tales of Catherine Howard in her chambers, a grey cloaked lady named Sybil Penn, haunted portraits of the damned, and many more. Come and discover some of the strange happenings which have given Hampton Court Palace its spooky reputation. Find out more.
Waddesdon Manor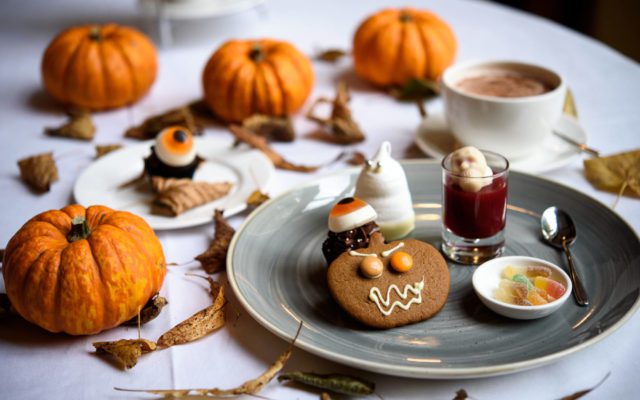 New for 2021, enjoy the Cryptid Safari Halloween trail experience throughout the October half-term (23-31 Oct). Encounter magical beasts from myths and fairy tales along the way in this fantastical safari experience. Can you spot all of the creatures that live in the woods? If you're peckish, treat the whole family to a themed afternoon tea, such as a ghost meringue, a mummified gingerbread man and spooky jelly snake, eyeballs and brains! We've added an eerie twist to our adults afternoon tea too.
Leeds Castle, Kent (23-31 Oct)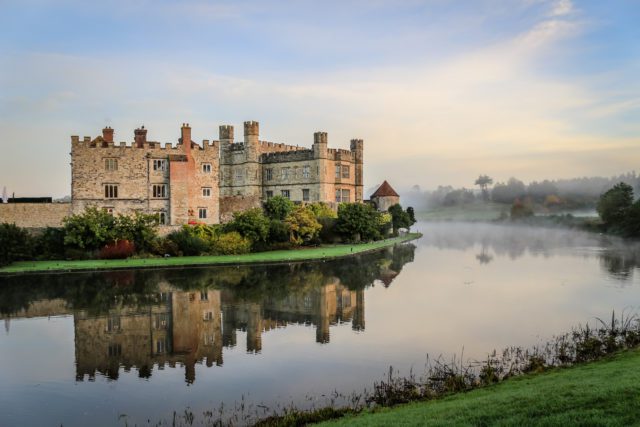 Just in time for half-term, Bones the Skeleton is hiding somewhere at Leeds Castle and they need your help to find him (23-31 Oct). You are all invited to explore the grounds and hunt the different clues and riddles that Bones has left behind. Will your gang manage to solve them and find the sneaky skeleton's secret whereabouts? Once you have found Bones, challenge the family to a game of adventure golf or watch a falconry display at the Birds of Prey Centre. Find out more.
Please like, share and comment below and see if we have anything else to inspire your next visit to London.