The largest Bronze Age hoard to ever be discovered in London has been unearthed in Havering. This significant find is the focal point of the major new exhibition, Havering Hoard: A Bronze Age Mystery, now extended until 22 Aug 2022.
Now, the treasures are on display to the public for the very first time. Be one of the first to see the exhibit and consider, 'why were these buried here?' as historians have been wondering since the objects were found.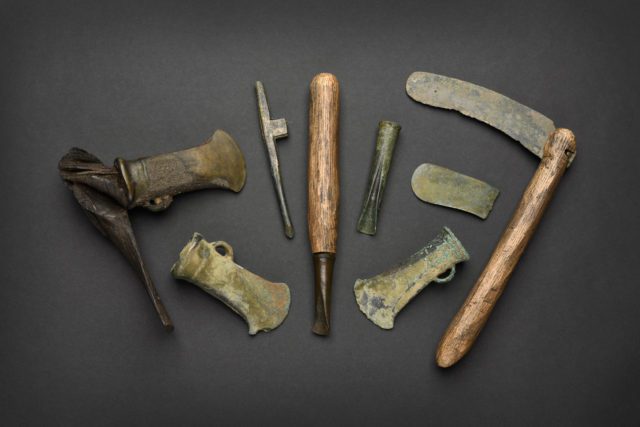 Axe heads, spearheads, fragments of swords, daggers and knives, and other unusual items rarely found in the UK, make up a total of 453 bronze objects dating between c.900 and c.800 BC that are on display.
This intriguing discovery raises numerous questions about not just the objects themselves, but about the people who buried them. Could this treasure have been a religious offering? Were they hoping to recycle the metal or control access to the material? Was it a rejection of bronze tools as iron technology emerged?
Now it's your chance to share in the mystery of the hoard and discover what life was like during the Bronze Age when the London we know was a very different place.
Important Information
No.1 Warehouse, West India Quay, E14 4AL
Open Wed-Sun 10am-5pm; open daily 10am-5pm from Mon 26 Jul-Sun 5 Sep.
Entrance is free but advanced booking is necessary.