You can escape the city without even leaving it at these surprising spots, says Sarah Riches
This museum is the former home of Frederic, Lord Leighton, an artist who lived here in the mid-1800s. Visitors can browse his paintings and sculptures and see his studio, which was once visited by Queen Victoria.
However, the highlight is the Arab Hall. A chandelier that looks like a crown hangs from a dome which shimmers with a golden mosaic. The walls are just as ornate, as they're lined with Islamic tiles as grand as any Middle Eastern palace.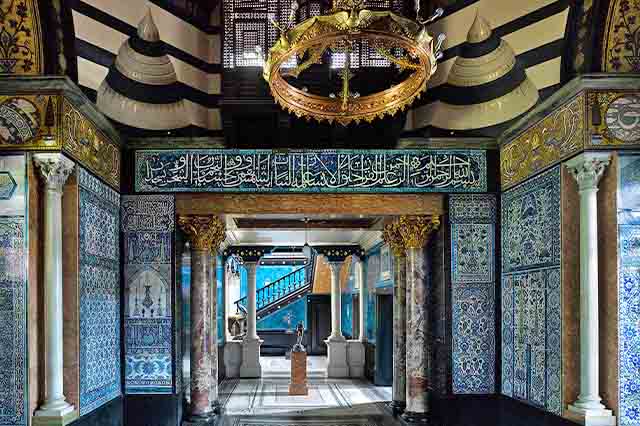 The scale, beauty and craftsmanship of this Hindu place of worship may well make you question which continent you're in.
Also known as Neasden Temple, Bochasanwasi Akshar Purushottam Sanstha (BAPS) Shri Swaminarayan Mandir boasts spires, domes, columns and balconies, all lit by chandeliers.
Built in 1995, the interior was hand-carved in India from 5,000 tonnes of Italian Carrara and Indian Ambaji marble, while Bulgarian limestone was used for the exterior.
Meanwhile, the adjoining cultural centre is intricately carved from Burmese teak and English oak, while flowers in the grounds are arranged in geometric patterns.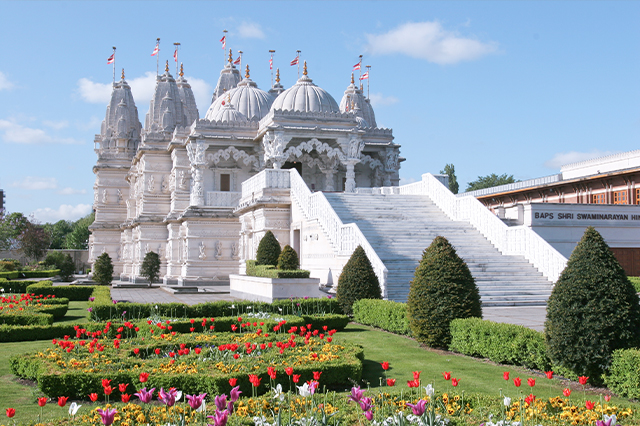 This English Heritage site was once a medieval palace – and later, in the 1930s, a millionaire's mansion – so a visit feels like you've stepped back in time.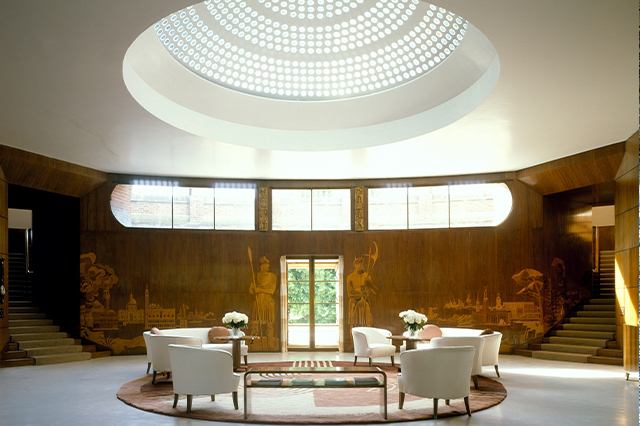 Can't make it to the jungle or desert this year? Then visit this little-known conservatory instead for a trip around the world in an afternoon.
Around 1,500 species of plants and trees, some of which are rare and endangered, grow in this glasshouse. Stroll among cacti and bushes from South Africa and the coastline of Brazil and look out for the Japanese carp and terrapins that swim in its three indoor ponds.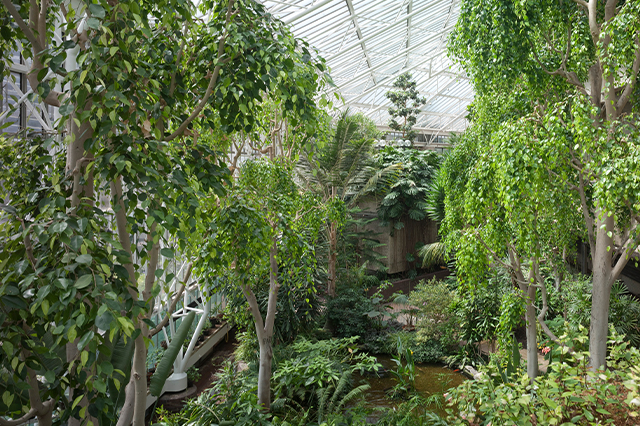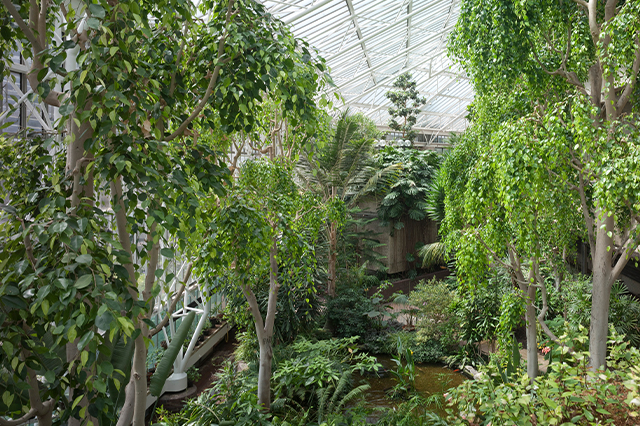 Peacocks strut freely around this garden in Holland Park, showing off their feathers to visitors. Perhaps they're competing against the beauty of the garden's tiered waterfall, which cascades into a pond filled with carp. Stone lanterns and maple trees complete the picture, which could be a postcard from Japan.
Craving the countryside? With its meadows, ponds and woodland, this royal park is large enough to get lost in. Around 630 red and fallow deer roam freely in the grounds, so parts of it feel more like a national park than an open space that's connected to the tube network.
The poet Lord Byron – who lived in Italy for seven years – was the first to compare the junction of the Grand Union Canal and Regent's Canal to Venice, which resulted in the name Little Venice.
While there are no gondolas, this waterway is a pretty spot, with swans, colourful boats and willow trees caressing the water.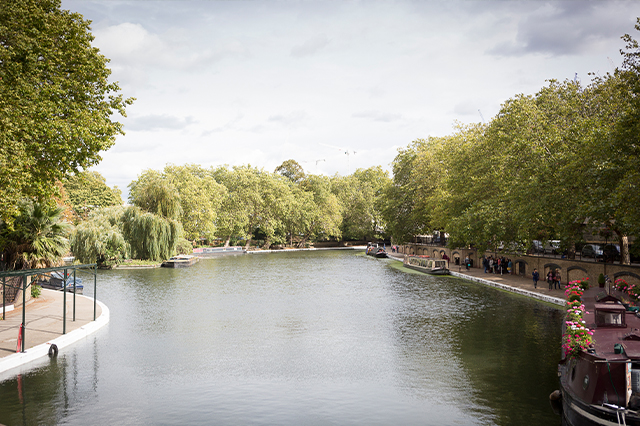 Horses grazing in rolling meadows, sunlight slicing through a tunnel of mature trees and a breeze rustling through the long grass makes Lee Valley feel more like rural Kent than east London.
Hire a Santander Cycles' bike or an electric Lime bike and cycle from Springfield Park and along a hidden woodland trail that runs parallel to the River Lee. The trail guides you to Hackney Marshes and ends up in Queen Elizabeth Olympic Park.
While this ballroom opened in 1913, its vintage décor dates back to the mid-century. Chinese tasselled lanterns and chandeliers hang from its arched ceiling, transporting you to 1950s Shanghai rather than a suburb of south London.