Don't miss My Neighbour Totoro, an enchanting tale of community, kindness, hope, innocence, the beauty of nature and the importance of noticing, at Barbican Theatre this winter.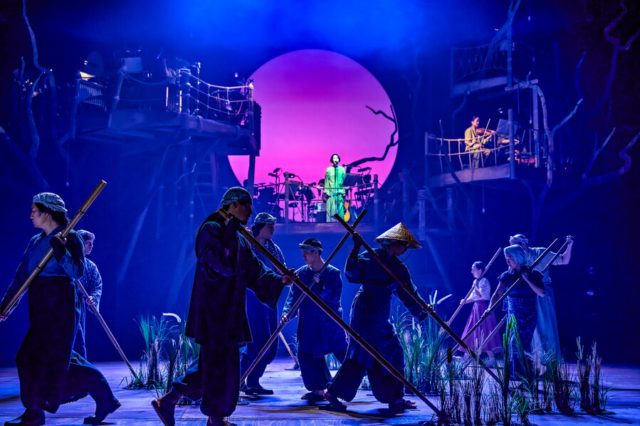 It must be a challenge to create an on-stage atmosphere as enchanting as the story it portrays when the story in question is about the limitless reaches of a child's imagination. The team behind My Neighbour Totoro at Barbican, however, do just that.
The plot
The Royal Shakespeare Company's production is based on the iconic movie by renowned Japanese animation studio, Studio Ghibli (of Spirited Away and Princess Mononoke fame) and master animator Hayao Miyazaki. Directed by Phelim McDermott, it is the tale of two sisters who find magic in the Japanese countryside: An innocent antidote to the difficult reality they face concerning their mother's demise in hospital.
Mei (Mei Mac) and her older sister Satsuki (Ami Okumura Jones), left with their often-work-bound, but devoted father, discover a world of spirits, sprites and fantastical beings that only they ­– and the audience – can see. The actors are so convincing as children that you forget they are adults, their size only adding to the magical realism of the show.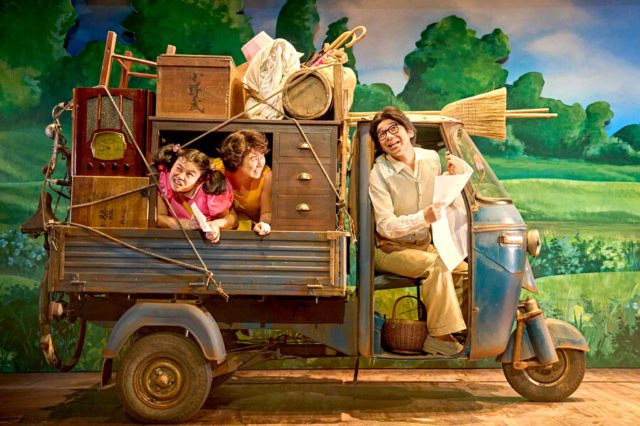 A world of wonder
Even before the floodgates of the girls' imaginations are opened, the stage design is a treat to behold. Production designer Tom Pye and his team employ a revolving set that shows us the simple yet charming house that they inhabit. There is also an enchanted forest, thanks to receding cut-out trees. A tree house-style structure that props up the show's various musicians at different heights in an ingenious use of space.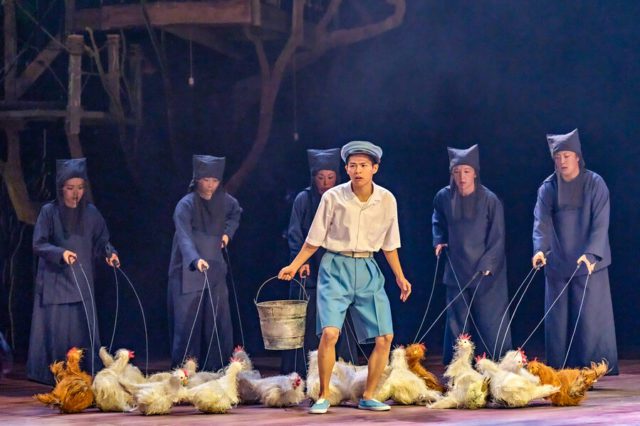 Playful puppetry
The beguiling soundtrack is My Neighbour Totoro's backbone, with Joe Hisaishi, the film's original composer, providing the score. But the play really comes to life with the puppetry: farmyard chickens are little balls of fluff that, when paired with 'clucking' from their puppeteers, are convincing. The soot sprites are black fuzz balls on sticks, being made to move jerkily in the air. And of course, the formidable, soft, round Totoro… who is endearing, awe-inspiring and comedic at the same time.
The verdict
This extraordinary story conveys messages about community, kindness, hope, innocence and the beauty of nature. Crucially, it is about the importance of noticing; something that feels particularly resonant in the technology-obsessed world of today.
You may not believe in magic, but if you see My Neighbour Totoro, you will be charmed.
Playing until 21 January 2023 at Barbican Theatre.
Please like, share and comment below and see if we have anything else to inspire your next visit to London.