A new bronze statue in Leicester Square features the Harry Potter actor Daniel Radcliffe
The bronze statue is on the square's north terrace, close to the cinema that hosted the film's world premiere in 2001.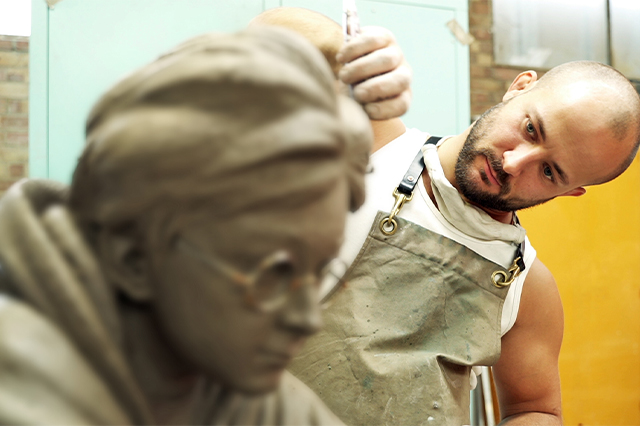 The new statue
The statue is of the actor Daniel Radcliffe in a scene from the first film, Harry Potter and the Philosopher's Stone. It depicts him as a wizard taking flight on a Nimbus 2000 broomstick in the fictional game of quidditch.
Sculpture trail
However, the statue isn't the only monument in Leicester Square. It is part of a film sculpture trail known as Scenes in the Square.
The other sculptures feature film icons, too. For example, you can see the comedy duo Laurel and Hardy, Bugs Bunny and Gene Kelly in Singin' in the Rain. In addition to these, you can also take a selfie with Mary Poppins, Mr Bean, Paddington and the superheroes Batman and Wonder Woman.
The monuments will remain in the square until July 2023, possibly longer.
The unveiling of the statue coincides with Westminster City Council's Inside Out Festival, which is taking place in Westminster from 1 October. The festival aims to promote outdoor art and cultural activities.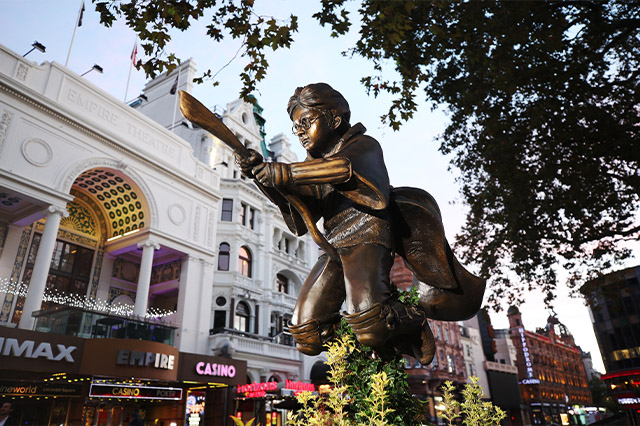 Audio tour
Furthermore, you can learn more about the statue trail from The Sound of the Movies audio tour. The tour is hosted by the TV presenter and DJ Alex Zane.
The 30-minute walking tour is packed with trivia, humour and film clips, and it includes a new Harry Potter section.
Download it from Spotify.