What would it feel like to share the world with machines that could live in the wild and evolve on their own? Explore such otherworldly creatures at Tate Modern's annual Hyundai Commission in the Turbine Hall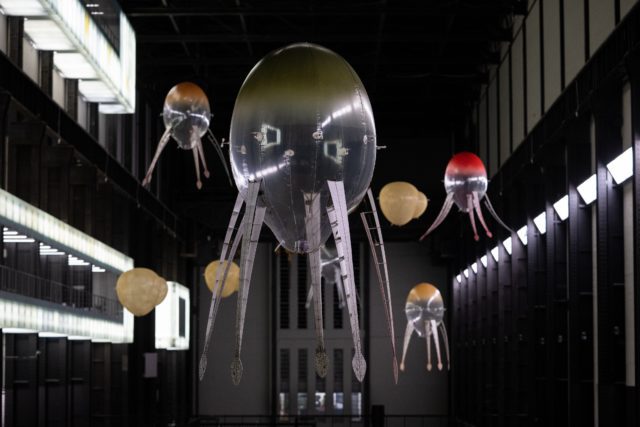 The sixth annual Hyundai Commission has arrived at Tate Modern's Turbine Hall, the large post-industrial space at the heart of the Southbank gallery. Rising to the challenge this year is artist Anicka Yi, known for her experimental work which explored the merging of technology and biology. She breaks down distinctions between plants, animals, micro-organisms and machines in her work.
In Love with the World is Yi's largest and most ambitious project to date, transforming the Turbine Hall at the heart of Tate Modern with her vision of a new kind of ecosystem. The captivating installation references the hall's original purpose of housing Bankside Power Station's turbines too. Moving through the air, her floating machines – called aerobes – are filled with helium and propelled by rotors. Her vision of a new ecosystem prompts viewers to think about new ways that machines might inhabit the world.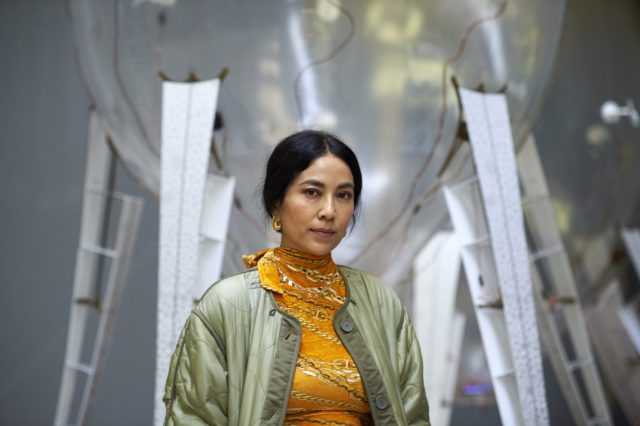 Two species of aerobes explore the Turbine Hall, displaying individual and group behaviours in response to their environment. 'Xenojellies' have semitransparent bodies each with a different coloured top and patterned tentacles, while 'planulae' are bulbous and covered by short yellow hair. They are based on ocean life forms and mushrooms to reflect the varying roles and levels of complexity amongst organisms in an ecosystem. Yi imagines new possibilities for artificial intelligence, inspired by the diverse ways that organisms learn through their bodies and senses.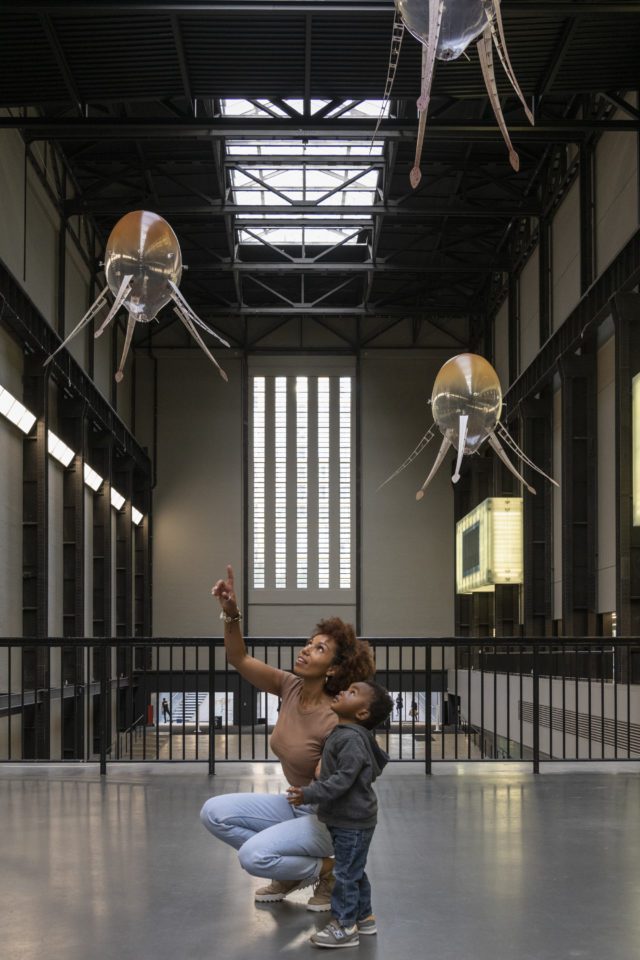 Integral to Yi's commission are scent and air. The artist has created unique scentscapes that change from each week. The scents link to a specific time in the history of Bankside. You may smell spices thought to counteract the Black Death in the 14th century. Marine scents related to the Precambrian period long before humans inhabited earth; coal and ozone conjuring up the Machine Age of the 20th century, or vegetation from the Cretaceous period. As the odours change between each unique scentscape, the aerobes' behaviour and interactions will develop in response.
Please like, share and comment below and see if we have anything else to inspire your next visit to London.