Speaker's House is the place where the Speaker of the House of Commons, Sir Lindsay Hoyle, conducts official business, including hosting royalty and heads of state.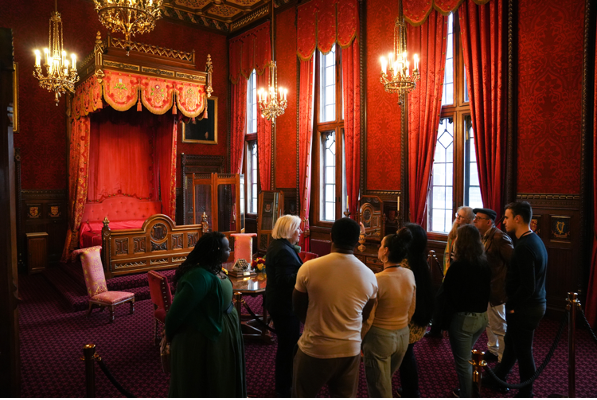 ©UK Parliament/Luke Newbold
Visitors will explore the State Bedroom and hear how the State Bed was once lost and later rediscovered.
An expert guide will lead the tour through the State Apartments. You'll experience the unique character of each room, learning about the history, traditions and work of the Speaker of the House of Commons – a role that has existed since 1377.
Highlights of the tour include ascending the Grand Staircase, seeing the magnificent wall hangings of the Crimson Drawing Room, and the State Dining Room with its set of life-size Speakers' portraits. You'll also see the State Bedroom, where historically the monarch was invited to sleep the night before their coronation.
This summer only, you will also have the rare opportunity to see the Speaker's State Coach, which is on display in Westminster Hall.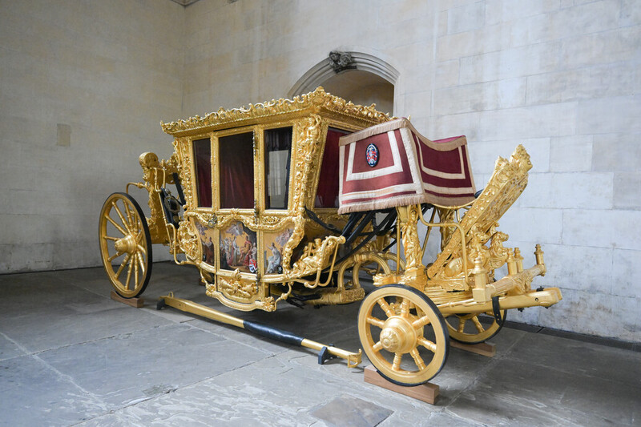 ©UK Parliament/Jessica Taylor
The State Coach is over 300 years old and was historically used by Speakers to attend the coronation of a monarch.
All profits from these tours go to the Speaker's Art Fund, which supports arts and educational projects with a focus on increasing understanding of Parliamentary democracy across the UK.
All tours can be booked online
If you want to make the most of your time at UK Parliament, you can also book a tour of the Palace of Westminster before or after your visit to Speaker's House. These tours take you into the House of Commons and House of Lords Chambers, Central Lobby and more.
Please like, share and comment below and see if we have anything else to inspire your next visit to London.