Here is our guide to what's on at The Design Museum now.
Featuring everything from fashion and architecture to graphics, product and industrial design, The Design Museum is world-famous for its devotion to all things in contemporary design.
Founded in 1989 by the late Sir Terence Conran (widely considered to be one of the fathers of contemporary design) in a converted banana warehouse in Shad Thames, The Design Museum has now relocated to a stunning contemporary space in Kensington.
It has over the years featured the work of design industry heavyweights such as Zaha Hadid, Christian Louboutin, Paul Smith, Ferrari and Ronan + Erwan Bouroullec. Here is our guide to what's on at The Design Museum now.
Objects of Desire: Surrealism and Design 1924 – Today (to 19 Feb 2023)
Consider the most curious objects from 1924 (the birth of surrealism) to the current day in this fascinating exhibition. The Surrealism movement explores themes of the mind, the unconscious and the mystical. Expect world-famous artworks by pioneers such as Salvador Dalí, Man Ray and Dora Maar. Contemporary artists including Dior and Björk also feature.  Highlights include Salvador Dalí's Lobster Telephone and Cadeau by Man Ray.
WEIRD SENSATION FEELS GOOD: The World of ASMR (to 10 Apr 2023)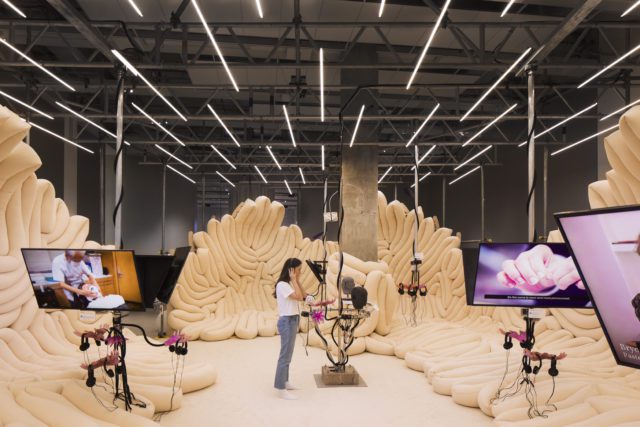 If you have ever found a niche sound or physical sensation weirdly satisfying, you are not alone. Online, there is a whole world of videos creating ASMR (Autonomous Sensory Meridian Response) experiences. ASMR is a physical sensation of intense calm, triggered through sound, touch and movement. This thought-provoking show brings these sensations out of our screens and into a physical space. Expect motion graphic videos and installations designed to heighten sensory experiences.
Yinka Ilori: PARABLES FOR HAPPINESS (to 25 Jun 2023)
This free display showcases the vibrant, colourful works of Yinka Ilori, who grew up in North London and is of Nigerian heritage. Over 100 objects are on display. These include artworks, furniture, photographs and textiles, all of which reflect London's diverse scene and Ilori's cultural influences. His famous billboard graphics are displayed alongside Nigerian textiles from his childhood. These fabrics, with their use of colour and geometric design, underpin much of his work.
Designer Maker User (ongoing)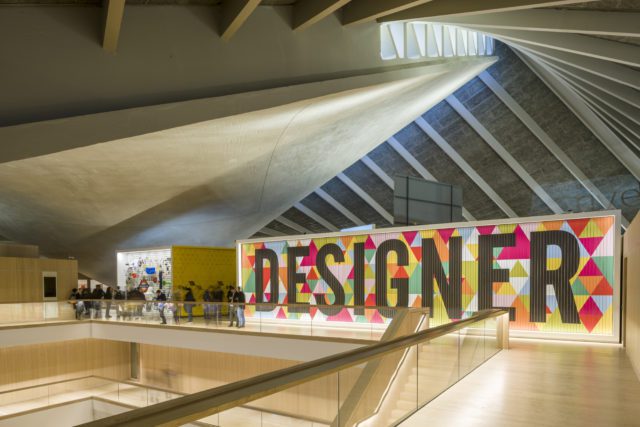 This free display considers the development of modern design through the interconnected roles of designer, maker and user. It features 1000 items of 20th and 21st-century designs that we have come to rely on, including road signs, the moped and the iPod. The exhibition considers everything from the thought process of the designer to the art of manufacturing, to society's consumption of brands.
Essential Information
Address: 224-238 Kensington High Street, W8 6AG.
Nearest station: High Street Kensington
T: 020-3862 5900
For more information, visit designmuseum.org
Please like, share and comment below and see if we have anything else to inspire your next visit to London.