Autumn in London offers so much, from fashion and design to food and festivals. Make the most of your time here and enjoy everything our incredible city has to offer.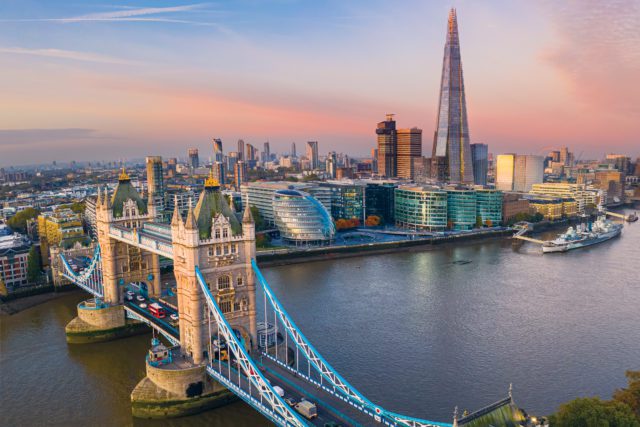 London wouldn't be where it is without the Thames so it's only right that it's celebrated once in a while. The annual Totally Thames festival (1-30 Sep) celebrates the culture, environment and heritage of the River Thames, and turns 25 this year with exciting events across London. Read more about them here.
London's leading festival of free outdoor theatre and performing arts closes this month. Expect street art, installations and performances. 'Borealis' is a laser show which aims to recreate the Northern Lights over Greenwich and Woolwich. Events take place across the borough, from the beautiful historic setting of the Old Royal Naval College to Woolwich's General Gordon Square and Royal Arsenal Riverside. The outdoor public spaces of Canary Wharf, City of London, Royal Docks, and Tower Hamlets also get a look in.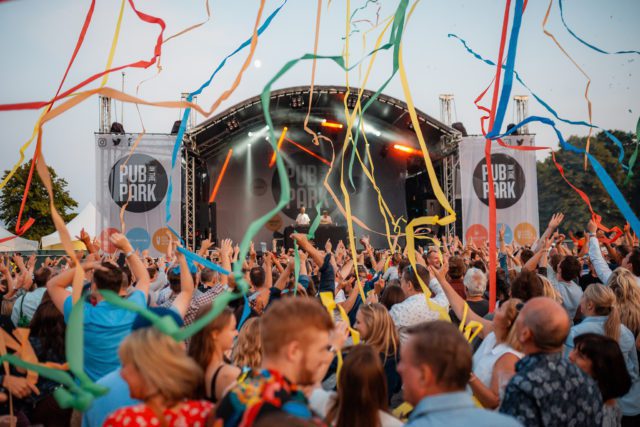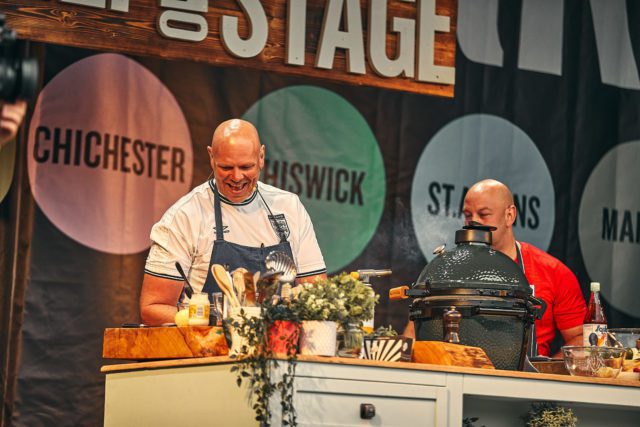 Pub in the Park is now the biggest food and music festival tour in the UK. Presented by TV chef, Tom Kerridge, expect amazing chefs, musicians and artisanal producers. Across the weekend some of the UK's most beloved chefs will share tips and tricks of the trade, including Marcus Wareing, Chantelle Nicholson and Claude Bosi. Then party with your mates to live performances from Kaiser Chiefs, Basement Jaxx DJ Set, Craig David and more! Head to Chiswick House & Gardens from 3-5 Sep, or travel out to the beautiful Berkshire village of Marlow between 16-19 Sep.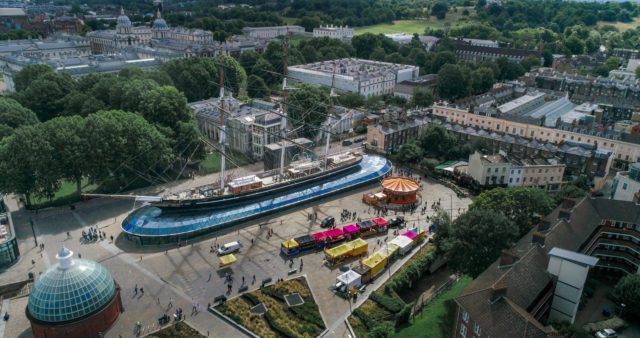 Join Christopher Sacre underneath Cutty Sark's magnificent hull as he explores plastic in our rivers and oceans through arts and crafts. Engage with character actors who will transport you back to the 1800s telling you what life was like onboard, or immerse yourself in song and dance with Cutty Sark's resident sea shanty singers. All activities and performances will be BSL accessible too!
Soho Village Fete (5 Sep)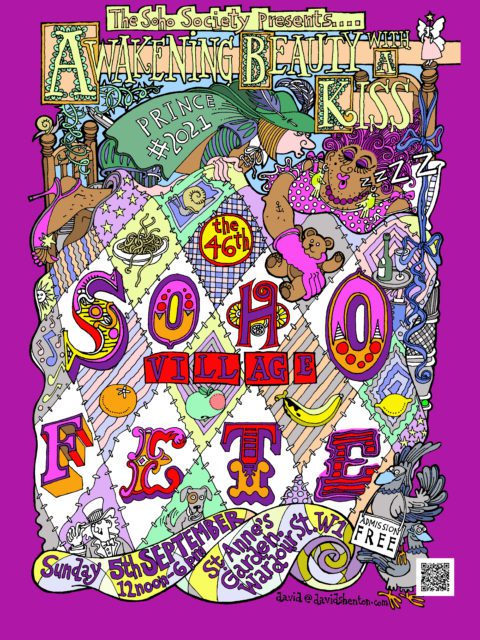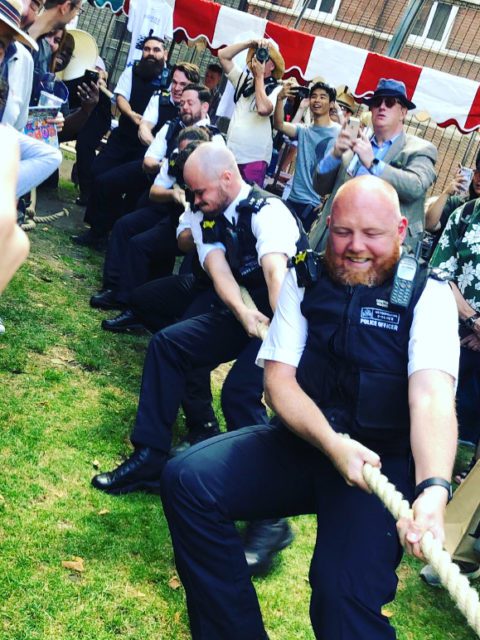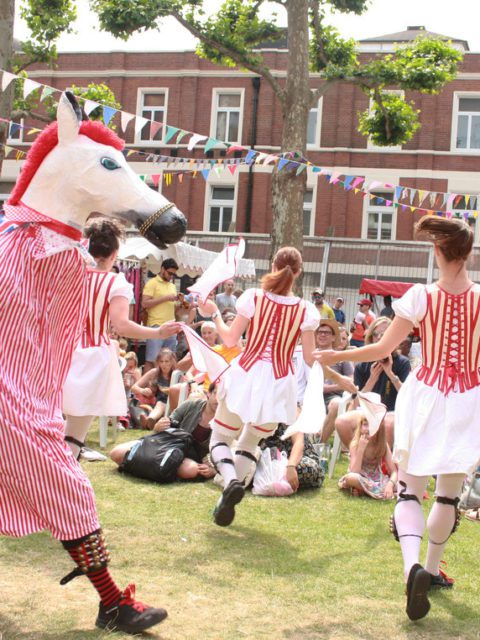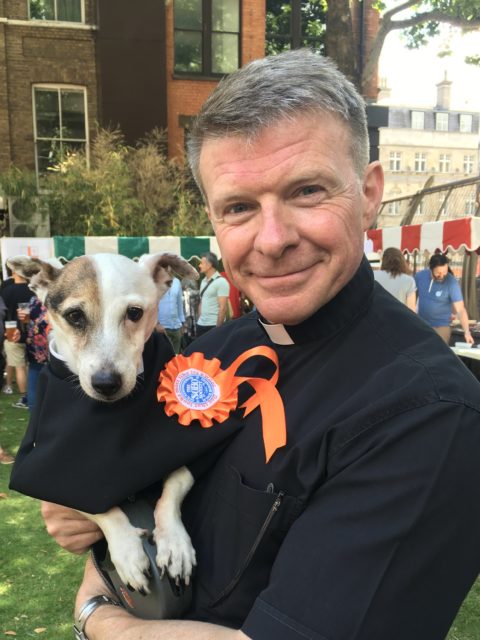 Are you a Racing waiter, Spaghetti Eating Competitor, avid snail race competitor, Human Fruit Machine gamer or simply love a tombola? Saint Anne's Gardens (Wardour St, Soho, W1D 6LB) will be buzzing with family-friendly fun from 12 noon to 6pm. With live entertainment throughout the day, other activities include snail racing, a human fruit machine, a dog show, Soho Society Tombola, a spaghetti eating competition, plus the main event, the Waiters' Race at 3.15pm. You don't want to miss the tug-of-war at 2pm either when The Met Police face the Fire Brigade.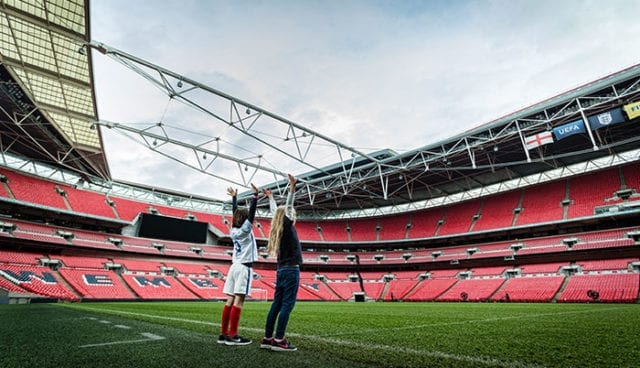 Explore behind-the-scenes of the UK's largest sports and music venue on one of the many tours on offer, each taking you deep into the heart of the stadium to those areas usually reserved for the biggest names in sport and music. Now taking bookings from 6 September.
View this post on Instagram
Heritage Open Days is England's largest festival of history and culture, bringing together over 2,000 local people and organisations, and thousands of volunteers. Every September, venues across the country throw open their doors to celebrate their heritage, community and history. It's your chance to see hidden places and try out new experiences, and it's all free!
West End Shows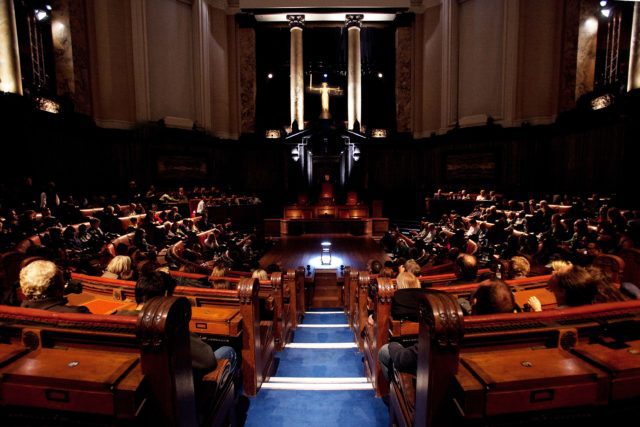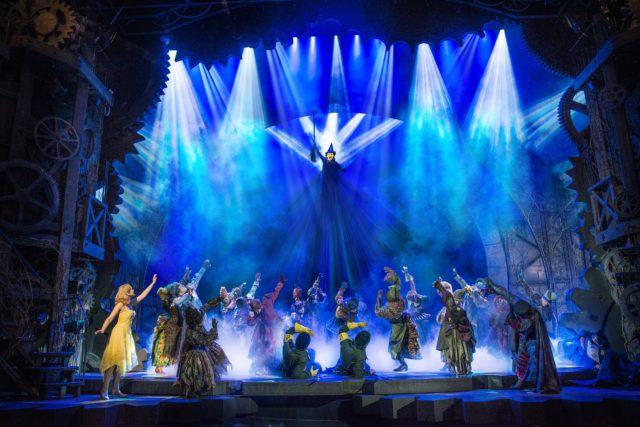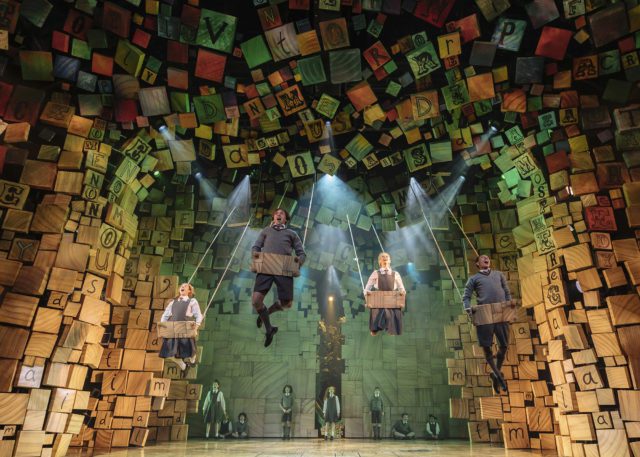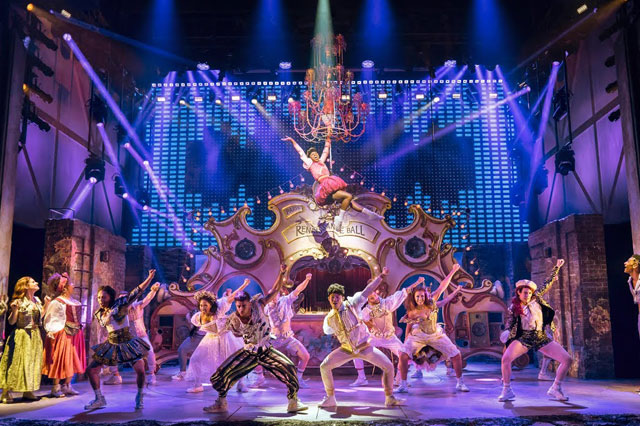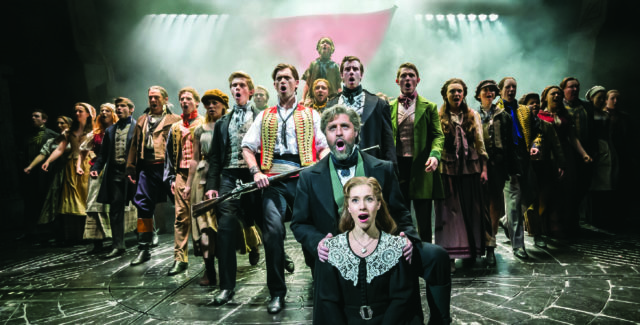 It's a busy month on the West End, with some big-hitters making their triumphant return. On 14 Sep, Agatha Christie's Witness for the Prosecution opens at London County Hall and Wicked bursts back onto the stage at the Apollo Victoria Theatre the following night (15 Sep). Then, on 16 Sep, Royal Shakespeare Company's Matilda The Musical brings mystical mayhem to Cambridge Theatre. Rest for a moment before another jam-packed weekend. First up, & Juliet makes a joyous return to Shaftesbury Theatre (24 Sep). Rounding up the month is the world's longest-running musical, Les Misérables, which returns to the Sondheim Theatre on 25 Sep. More than enough to keep you busy!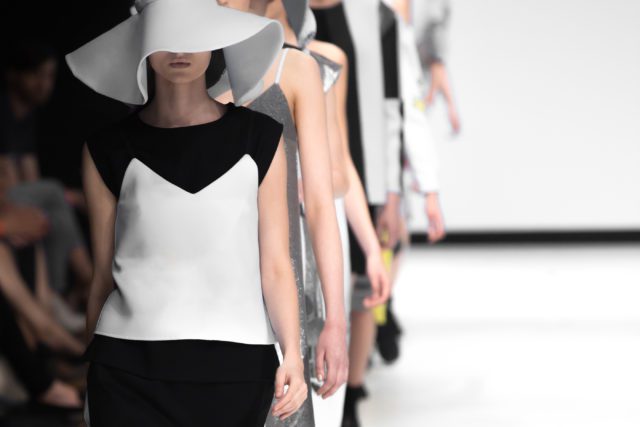 Put your best foot forward as you mix with industry experts, find inspiration in the latest trends and admire the newest creations from top designers at London Fashion Week. The programme for this year's event combines both digital and physical events, so there's sure to be some special activities and ground-breaking shows — last year's London Fashion Week saw the first gender-neutral shows take place. Events will take place in venues across London.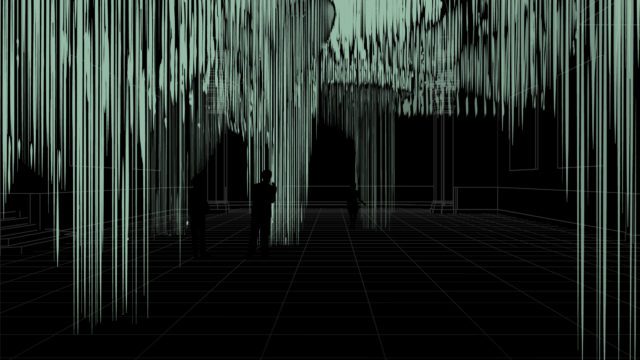 The 19th annual Design Festival will transform the capital. Celebrating and promoting London as the design capital of the world, the city's landmarks, neighbourhoods and cultural institutions will come alive with a series of outdoor installations, exhibitions and special events. This year's event will bring people together as London continues to reopen. You can find more than 400 large-scale installations, exhibitions and events in unique spaces across London, from world-famous museums to small local studios. Don't miss the mixed-reality installation Architecture + Reality (A+R), a collaborative effort by Tin Drum and acclaimed Japanese architect, Sou Fujimoto.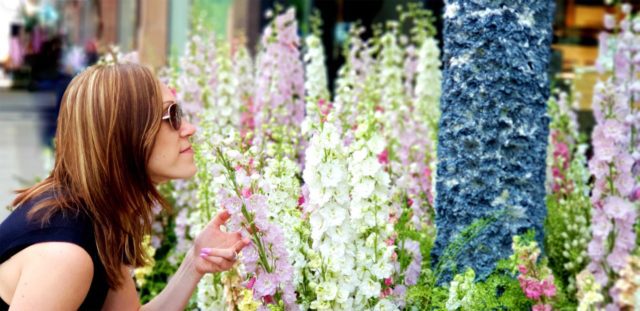 Expect the usual cutting-edge garden design, fabulous floral displays and simply the best shopping. The very best garden designers gather to showcase cutting-edge design and ideas, and Chelsea's Great Pavilion will be awash with colour and scent to delight the senses. Normally held in May, the world's greatest flower show will be held for the first time ever in September and coincides with the Chelsea History Festival, held at three major heritage sites along the Royal Hospital Road, including the Royal Hospital Chelsea.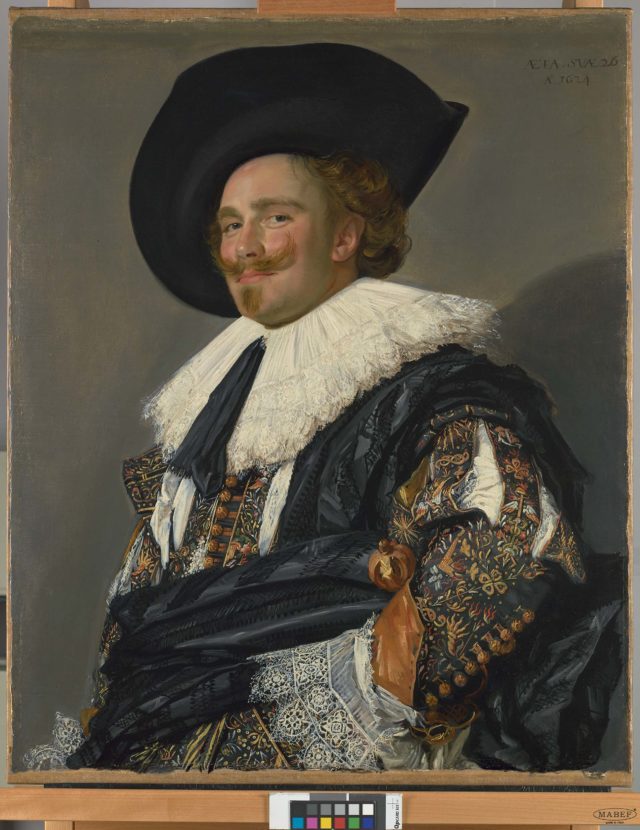 Frans Hals is one of the greatest masters of the Dutch Golden Age, praised for his capacity to paint lifelike portraits that seem 'to live and breathe'. From 22 Sep, celebrate Hals' most famous and enigmatic painting The Laughing Cavalier. It will form the centrepiece of Frans Hals: The Male Portrait – the first show to focus solely on Hals' portraits of men posing on their own – placing The Laughing Cavalier within the broader context of Hals' depictions of male sitters. The exhibition is the first major international loan exhibition at the gallery, bringing together more than a dozen of the artist's best male portraits from collections across the UK, Europe and North America.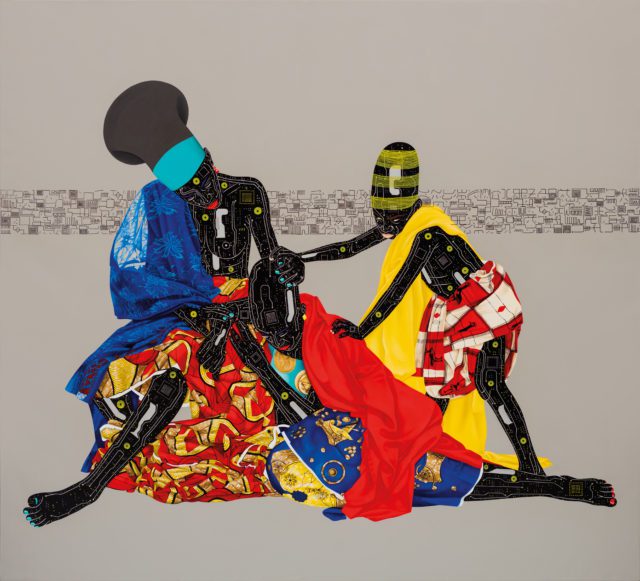 Each year, the Royal Academy of Arts present the world's most joyful art exhibition, and it's back. From icons to the up-and-coming, find the art you love from over 1,000 works selected by the coordinator, Yinka Shonibare, and a panel of artists. Explore this year's celebration of contemporary art and architecture with the theme of 'Reclaiming Magic'.
Oktoberfest (festivities begin 18 Sep)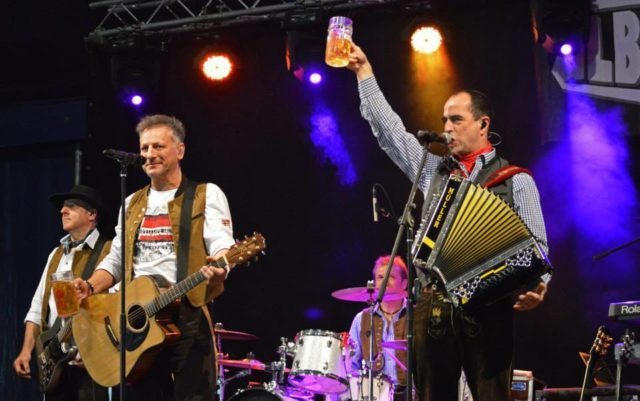 The capital's Oktoberfest celebrations kick off on 18 Sep with Pergola Paddington's Wunderbar, which will see the popular bar transform into a horn-blaring, stein-sloshing Bavarian beer hall. On 23 Sep, Bierschenke's pop-up events at Blomfield Street come to life. Get a taste of Bavaria with traditional German food, all washed down with steins of beer. Other Oktoberfest offerings include events at Canary Wharf (30 Sep-3 Oct) and Old Billingsgate Market (7-8 Oct).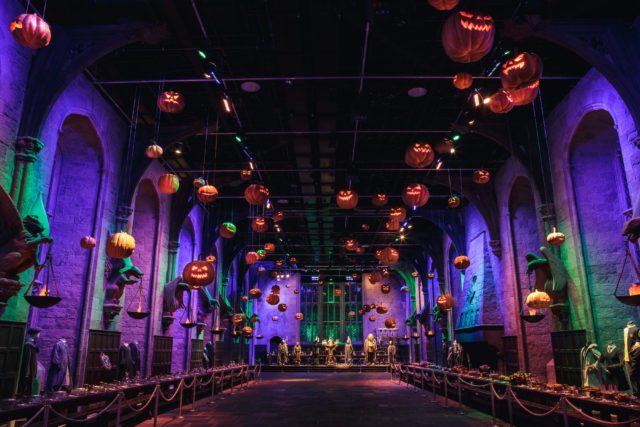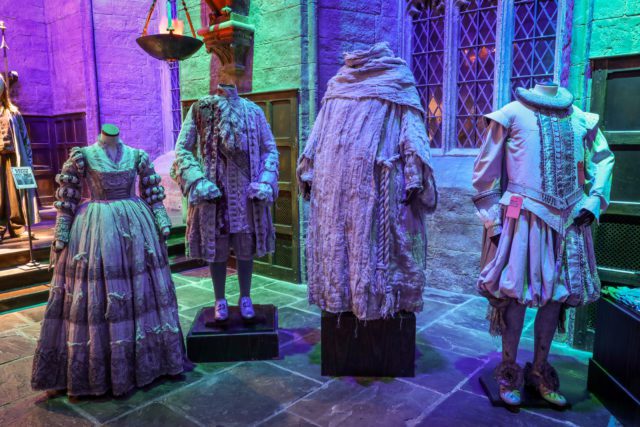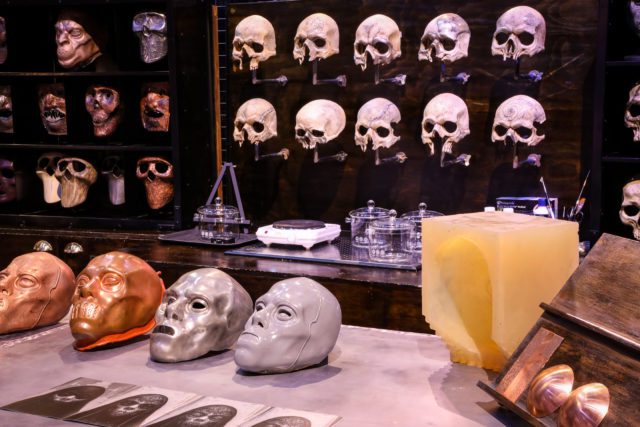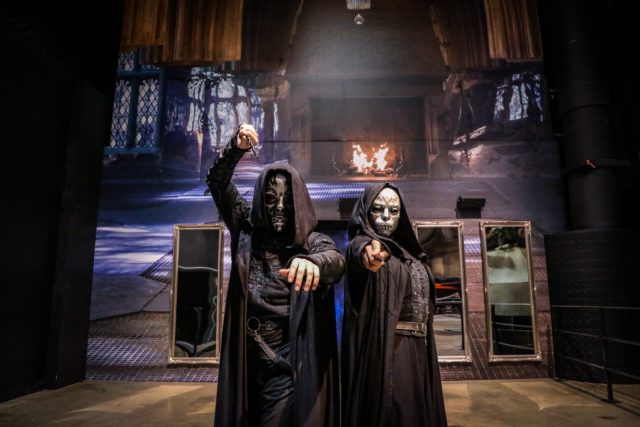 Collect a Studio Tour passport on arrival and follow the Dark Mark between the imposing trees of the Forbidden Forest or the turrets of the Hogwarts Castle model and beyond. In celebration of Hallowe'en, a fan-favourite is returning this year. The 100 floating pumpkins in the magnificent Great Hall, as seen in Harry Potter and the Philosopher's Stone, are all individually hand-crafted by Head Propmaker on the Harry Potter film series, Pierre Bohanna, and his team. A sight not to be missed!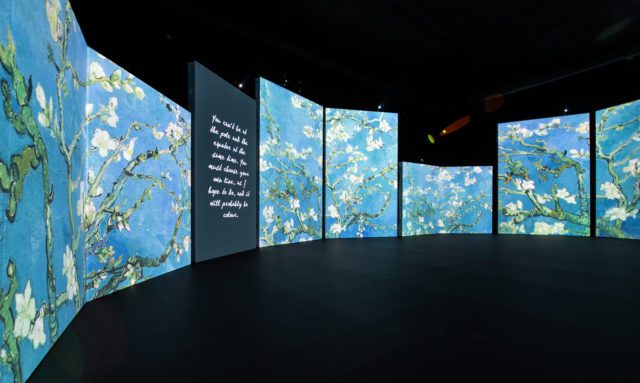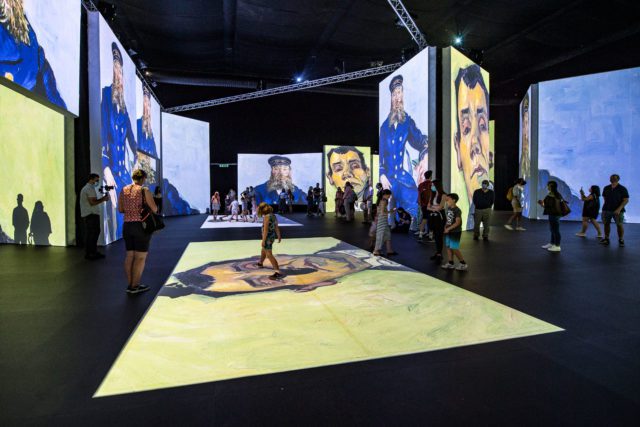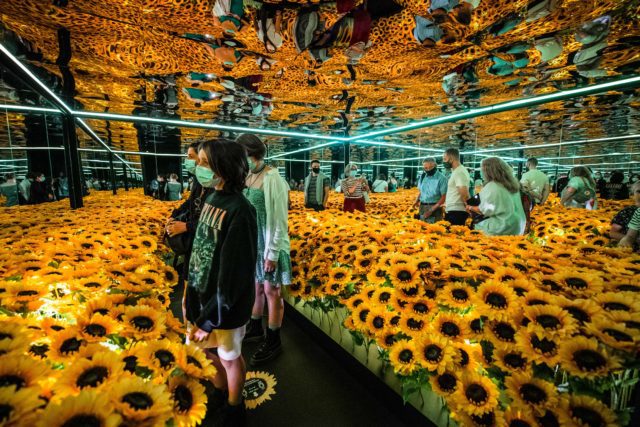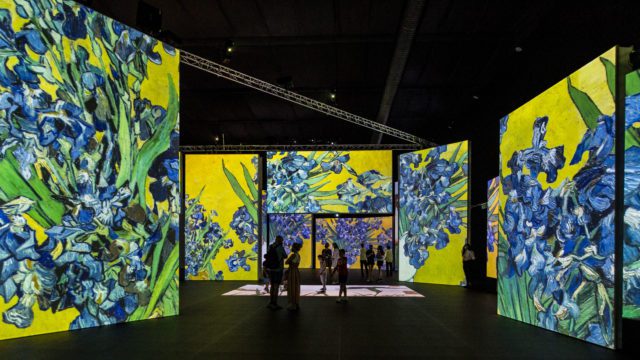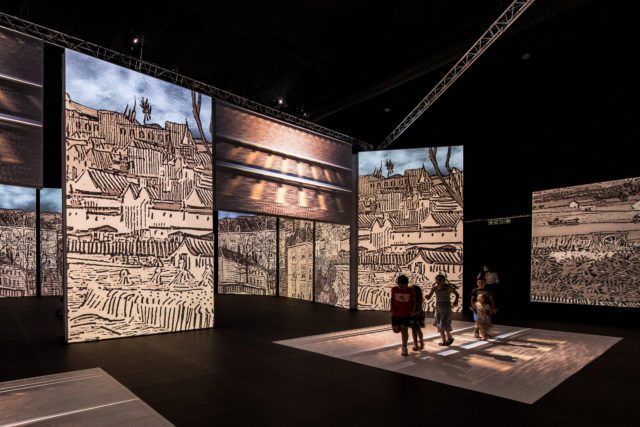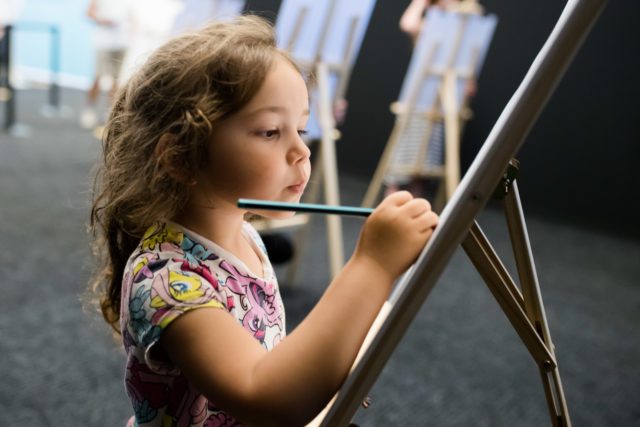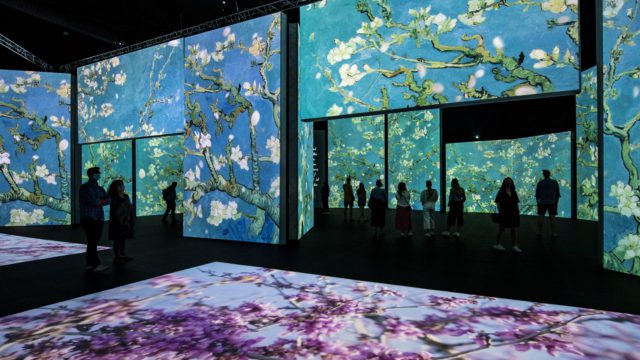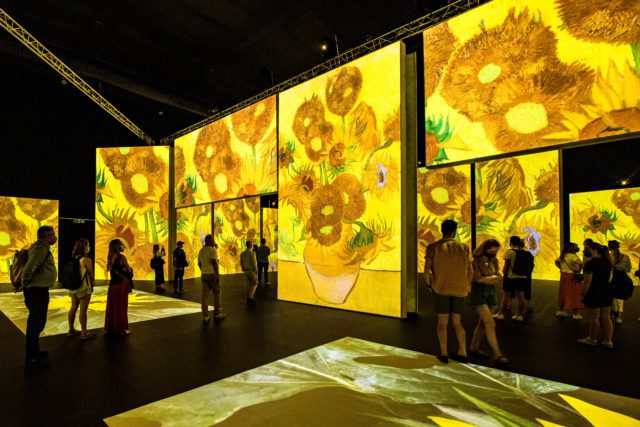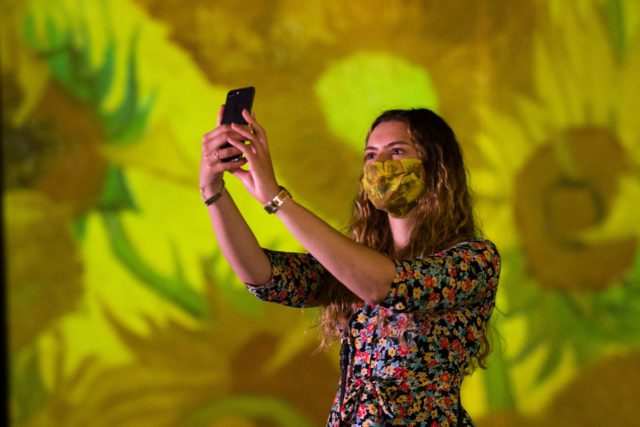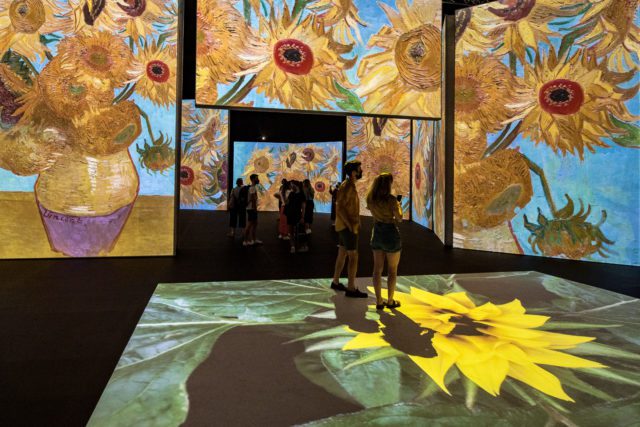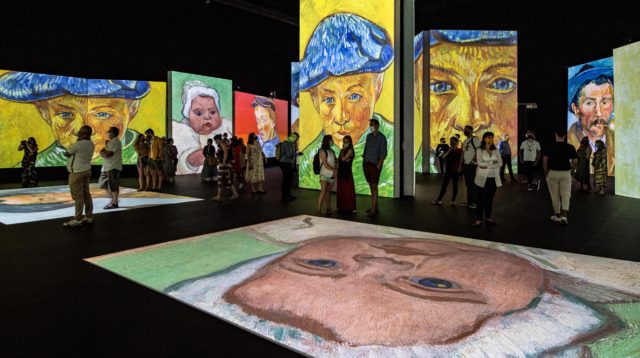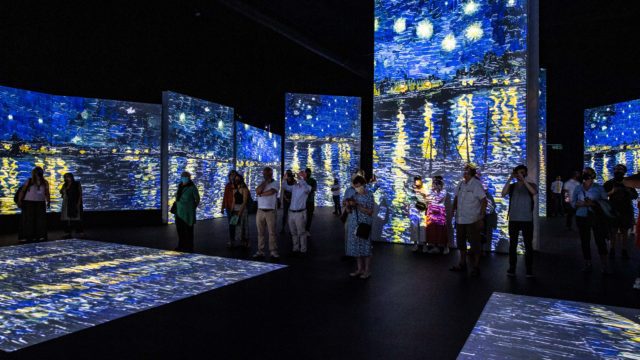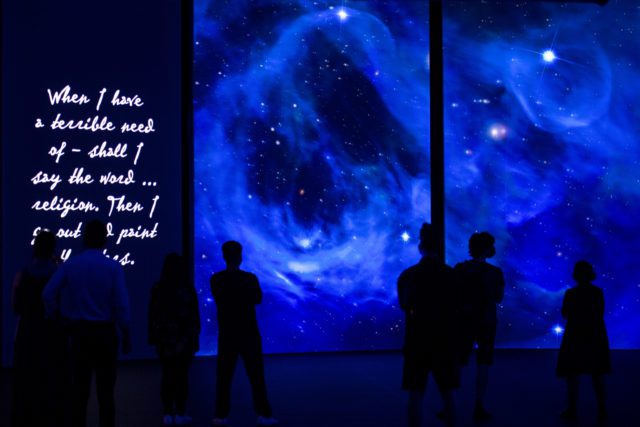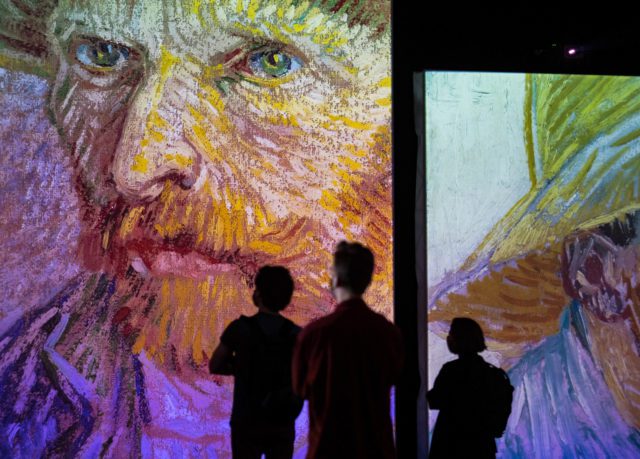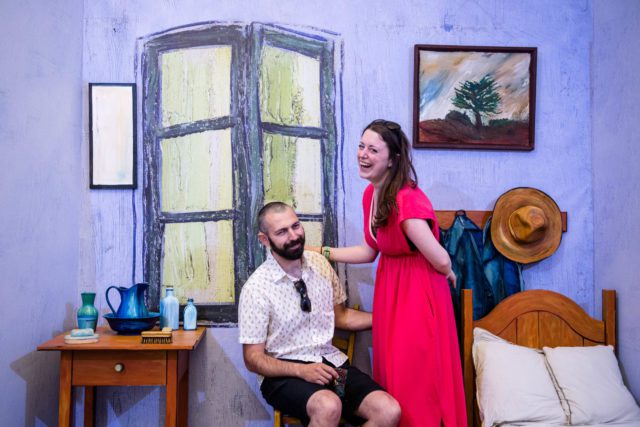 This is no ordinary art exhibition. Experience a truly unforgettable multi-sensory experience in the heart of the stunning Kensington Gardens. Van Gogh's works have been exhibited and admired for over a century – but never like this. There's no tiptoeing through silent galleries, from start to finish, visitors are surrounded by a vibrant symphony of light, colour, sound and fragrance as they wander around the exhibition and absorb it from every possible angle. Walk right into Van Gogh's masterpieces as they come to life.
Hokusai: The Great Picture Book of Everything (opens 30 Sep) Katsushika Hokusai is one of Japan's most celebrated artists, best known for his iconic print, Under the Wave off Kanagawa, also known as The Great Wave. In a global first, this exhibition at The British Museum will display 103 recently acquired drawings by Hokusai. Produced in the 1820s–1840s for an illustrated encyclopedia called The Great Picture Book of Everything, the book was mysteriously never published. Now, this exhibition presents you with the opportunity to see these exceptional works which would otherwise have been destroyed as part of the woodblock printing process.
Please like, share and comment below and see if we have anything else to inspire your next visit to London.