Fancy getting into the spooky spirit of Halloween? Perhaps you'd like to stargaze, or venture out to one of the many exciting new exhibitions starting this month? Whatever your preference, London offers a variety of great things to do. Here is our pick for this weekend.
Hallyu! The Korean Wave, V&A Museum (from 24 Sep)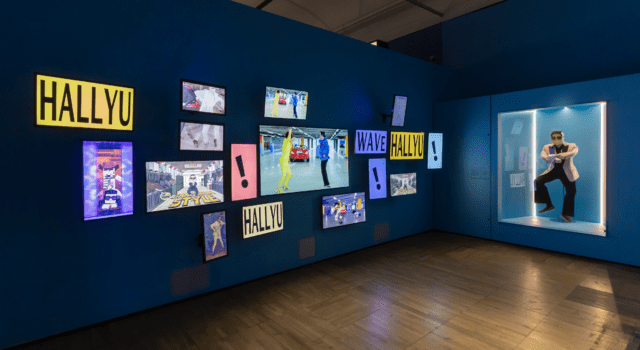 Hallyu! The Korean Wave at the V&A Museum (from 24 Sep) is the first exhibition of its kind that explores the surge in popularity of Korean culture that began in the 1990s. A dynamic and colourful reflection of South Korean culture, it tracks the country's trajectory from war-ravaged nation of the 1950s to a global leader of popular culture in the present day. Of course, the hugely popular 2012 song 'Gangnam Style' by PSY (the first music video to reach 1 billion views on YouTube) features in the exhibition as well as the Oscar-winning movie Parasite and the recent Netflix hit, Squid Game. Walk an exciting journey through technology, K-drama and cinema, K-pop and fandoms and K-beauty and fashion. www.vam.ac.uk
Vivaldi's Four Seasons By Candlelight At St James's Church, Piccadilly (from 24 Sep)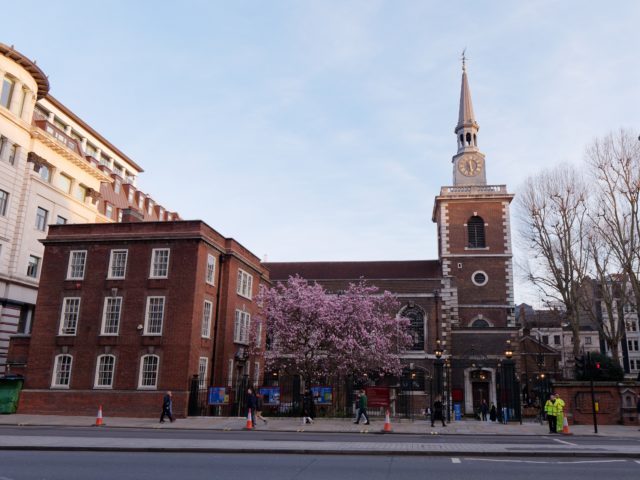 Witness the Piccadilly Sinfonietta perform Vivaldi's timeless classic, The Four Seasons and other works by Mozart and Bach in a magical concert in St James's Piccadilly, illuminated by candlelight. Click here for tickets.
Master the Dark Arts – Halloween at Harry Potter Studios (from 23 Sep)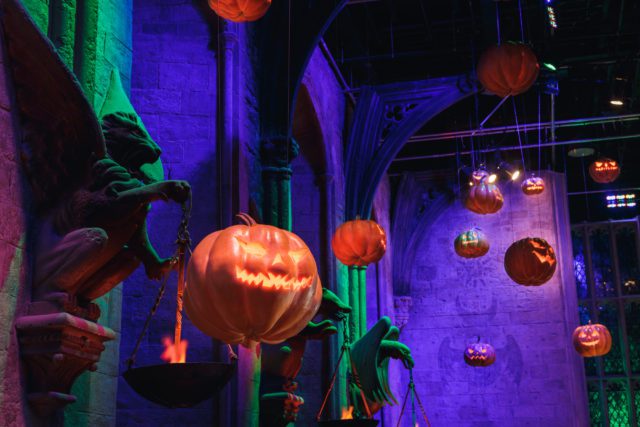 Halloween is just around the corner and at Harry Potter Studios, Hogwarts is really getting into the spooky spirit with its Dark Arts experience from 23rd September to 6th November. Immerse yourself in all things Harry Potter while you walk around the iconic sets, such as the Great Hall, cast in dim lighting and festooned with more than 100 pumpkins floating above a spooky feast, as seen in Harry Potter and the Philosopher's Stone. Elsewhere, discover the secrets behind the Riddikulus spell and see projections of Lord Voldemort and his Death Eaters throughout the Studio Tour, among other spine-tingling spectacles. www.wbstudiotour.co.uk
Reflections, River Thames (
24 Sep)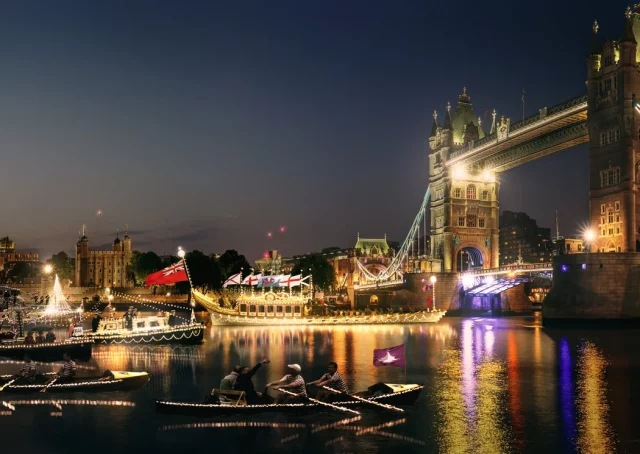 This moving tribute to mark the passing of Her Majesty the Queen and the accession of King Charles III sees an illuminated flotilla of more than 150 boats floating down the River Thames from Chelsea to Tower Bridge. The boats, each draped in white lights, create a beautiful, twinkling Canaletto scene. Each illuminated River Bridge will be given a celebratory sequence of evolving colour and light. It is free to attend. For timings and details visit www.thamesfestivaltrust.org
Planetarium shows and family fun, The Royal Observatory (24 and 25 Sep)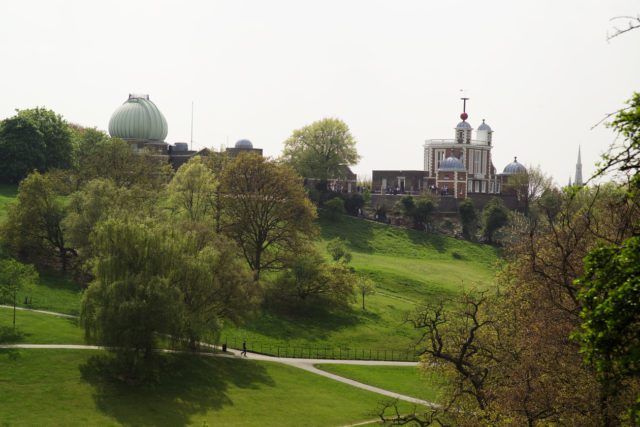 Catch a new planetarium show about the lives of stars presented by an astronomer from the Royal Observatory Greenwich. Starstruck is just one of the four planetarium shows available this weekend. Others include The Sky Tonight, Meet the Neighbours and Ted's Space Adventure, which is perfect for under-7s. Find out more here.
The Upstart Crow, Apollo Theatre (23 and 24 Sep)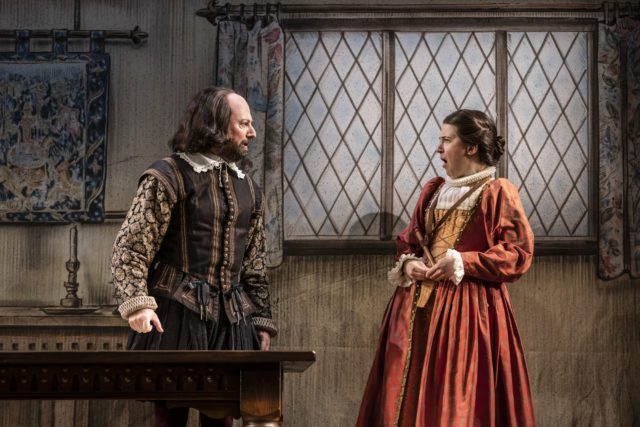 The five-star Olivier Award nominated stage production of the critically acclaimed BBC sitcom, The Upstart Crow, has returned to the West End stage. Now showing at the Apollo Theatre, David Mitchell (Peep Show) stars in this satire about woes of William Shakespeare. Book your tickets here.
William Kentridge, Royal Academy (from 25 Sep)
William Kentridge (from 24 Sep) showcases the varied and eclectic works (from etching to sculpture and collage to tapestry, among others) of this versatile, South African artist. Best known for his animated drawings, the artist's central focus has been to examine the years pre- and post-apartheid. Discover 4-metre wide tapestries, large-scale animations and Kentridge's signature charcoal trees and flowers in this large-scale exhibition spanning his 40-year career. www.royalacademy.org.uk
Milk Beach, Soho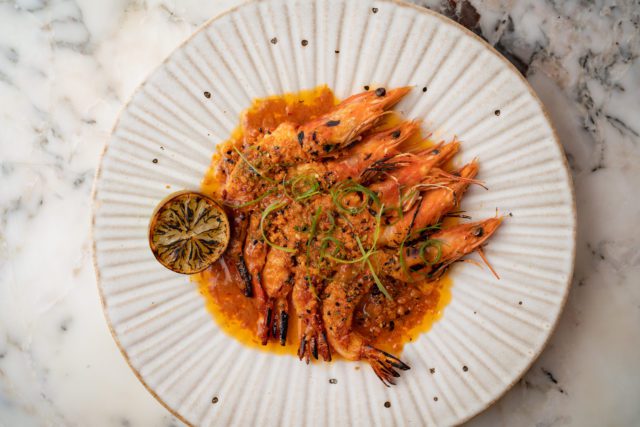 This Australian restaurant, Milk Beach, has now opened its second site (the original is in Queen's Park) on Greek Street in Soho. Featuring a mix of South-East Asian and Mediterranean cuisine as well as BBQ dishes, plates include grilled prawns and fermented chilli butter; Four Pillars gin Bloody Mary oyster shooter and belted Galloway bone-in ribeye, tare, oyster and tarragon butter. Brunch is big on the menu here, with Vietnamese curried crab and folded eggs on a house-made crumpet just one of the menu highlights. A range of cocktails are also available. www.milkbeach.com
Maria Bartuszová, Tate Modern (to 16 Apr)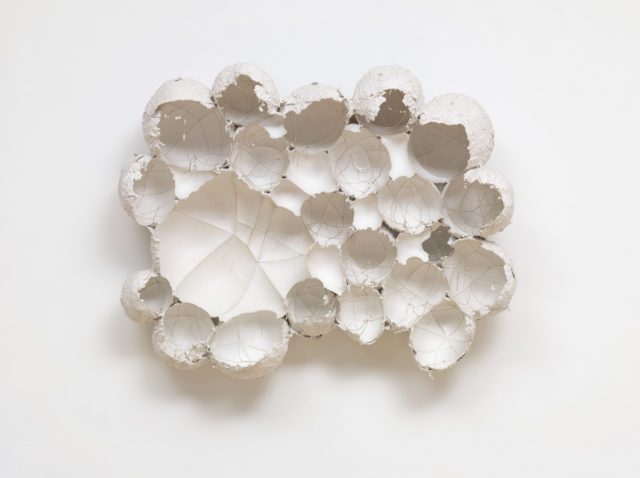 This exhibition brings together the elegant works of Maria Bartuszová, the Prague-born Slovak artist whose delicate plaster sculptures are inspired by the natural world. She produced around 500 sculptures during the three decades she lived in Košice, a city in Slovakia – these ranged from small pieces to commissions for public spaces. Bartuszová began experimenting with her signature material, white plaster, in the 1960s when she was inspired by playing with her daughter and poured plaster into rubber balloons. She would shape her sculptures by submerging them in water, pulling and pushing them, creating shapes resemblant of eggs, raindrops, seeds and the human body. She often photographed them outside in nature, and these images are also on display. www.tate.org.uk
Please like, share and comment below and see if we have anything else to inspire your next visit to London.