Fancy partaking in some St Patrick's Day activities? Perhaps you'd like to treat your mum for Mother's Day? Read on for our round-up of what's on this weekend.
St Patrick's Day
View this post on Instagram
On 17 March it's St Patrick's Day – we may be in London but it's still a great excuse to celebrate the patron saint of Ireland in true Irish style. And they sure know how to party. Join in with the festivities at one of the many venues getting involved. These include Waxy O'Connor's on Wardour Street and Rupert Street, The George pub in Fitzrovia, Dublin Castle in Camden and Midnight Apothecary St Patrick Special at the Brunel Museum in Rotherhithe.  You'll knock back hot toddies and themed cocktails while sitting around the fire pit and listening to traditional music. Can't think of a better craic than that…
Mother's Day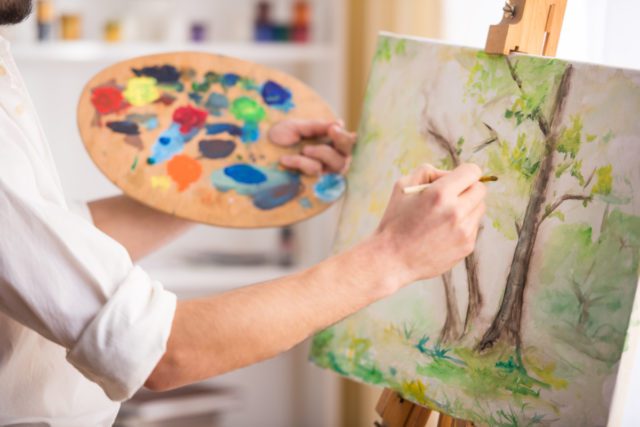 'Shower the people you love with love' is a well-known James Taylor lyric and it's especially relevant for Mother's Day (19 Mar). There's plenty to do – why not catch an exhibition, go to a show, or join in with a workshop? Have a look at our handy guide.
New and noteworthy theatre
View this post on Instagram
A Little Life (14-18 Mar) at the Richmond Theatre (then transferring to the Harold Pinter Theatre) stars the versatile James Norton. The actor has come straight from his role as menacing psychopath Tommy Lee Royce in the much-lauded Happy Valley drama series. Based on the best-seller by Hanya Yanagihara and directed by Ivo van Hove (A View from the Bridge), A Little Life follows the lives of four college friends in New York City whose group is threatened by addiction, pride and ambition.
Black Superhero (from 16 Mar) at the Royal Court Theatre is Danny Lee Winter's debut play. It's a brutal portrait of one man's life and what happens when he loses control of everything. Throw Kings and Gods into the mix and you have a glorious merging of reality and fantasy.
Drive Your Plow over the Bones of the Dead comes to the Barbican theatre from 16th March. The black comedy, directed by Simon McBurney, is based on the Nobel-prize-winning author, Olga Tokarczuk's novel. It tells the story of a small community on a Polish mountainside, where the men from a local hunting club are dying mysteriously. Cue local older woman Janina, an activist and astrologer who has her suspicions. She believes the animals are acting in a strange way.
Exciting exhibitions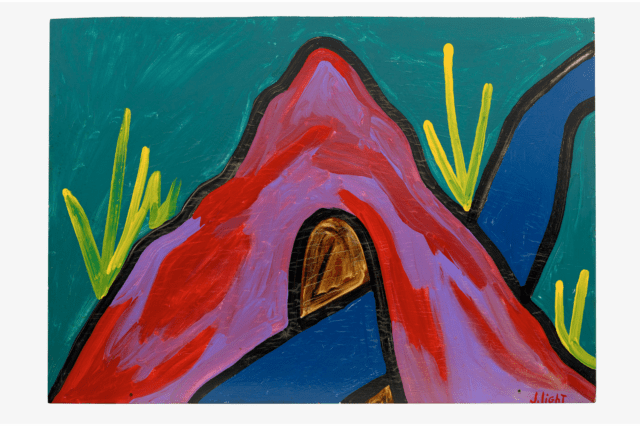 The Whitechapel Gallery's major exhibition Action, Gesture, Paint: Women Artists and Global Abstraction 1940-70 (to 7 May) showcases 150 paintings from 81 international women artists. These artists, whose work was created in the aftermath of the Second World War, were all overlooked. Expect works from a global reach of talent, including Lee Krasner, Bertina Lopes and Wook-kyung Choi. Explored themes include freedom of expression, perception and materiality.
The Morgan Stanley Exhibition: Peter Doig has recently launched at The Courtauld Gallery (to 29 May).  The contemporary Scottish artist has a long-standing love for the gallery and its featured Impressionist and Post-Impressionists artists. Known for his figurative paintings and fleeting brushstrokes, the Impressionists' influence is noticeable in his work. Many of the exhibited pieces were started in his ex-homes, Trinidad, New York and elsewhere. Expect a range of people, places and techniques.
Launching this weekend (17 Mar), Souls Grown Deep Like the Rivers: Black Artists from the American South at the Royal Academy displays the ingenious works of Black artists from Southeastern US during the last century. Cast your eyes over sculptures, paintings, drawings and quilts that convey America's painful past and the oppression suffered by its Black inhabitants. Made from locally-available materials – such as clay and driftwood – the 64 pieces range from the mid-20th century to today. Featured artists include Thornton Dial, Lonnie Holley, Loretta Pettway and Purvis Young.
BFI Flare Film Festival
View this post on Instagram
Head down to the BFI Southbank for the UK's largest queer film event: the BFI Flare Film Festival. Taking place from 15-26 March it showcases the best new LGBTQ+ cinema from around the world. Highlights include 'The Stroll', a documentary about sex workers in New York's Meat Packing District. Whereas 'Drifter' tells the story of a young gay man and his sexual pursuits in Berlin. Expect a programme of talks, DJ nights and quizzes, among other events.
Sightseeing shivers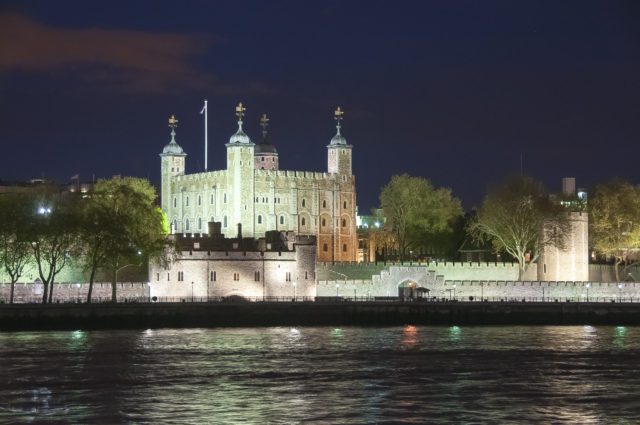 Fans of rowing will be pleased to know that the Head of the River Race will be taking place this weekend on Saturday 18 March. This annual race takes place on the River Thames and runs from Mortlake to Putney. Up to 400 crews of eight people will partake, setting off at 10-second intervals. Choose your spot and wrap up warm, it might be chilly!
From one spine-tingling experience to another… Visit the Tower of London for a spookily atmospheric session with the Tower Twilight Tour, taking place on Sunday 19th March. This gruesome tour takes you on a journey around world-famous sites such as the Bloody Tower, Traitor's Gate and the Scaffold Site as a Yeoman Warder regales you with tales of past residents and prisoners. 
Foodie fun
View this post on Instagram
Featuring demonstrations by celebrity chefs, an array of fresh ingredients, new alcoholic brands and artisan producers, the Eat and Drink Festival is a food-lovers paradise. Taking place from 17 Mar-2 Apr at Olympia London the festival celebrates 'the best in modern cuisine, mixology and independent cuisine all under one roof'. Tickets start at £15 with free admission for children. Hope you're hungry!
Fancy a bit of Ibiza glamour in London? The brand-new Lío London will get you in the party mood. It comes from the Pacha Group, who have had success with previous show-dining experiences in party hot spots Mykonos, Vegas and Ibiza. Taking over the grand site of the legendary club Café de Paris in Soho, visitors can expect a night of Mediterranean food and electric entertainment before the venue morphs into a nightclub.
London has its fair share of Indian restaurants, but Sri Lankan cuisine, not so much. Sri Lankan chef, restaurateur and author Cynthia Shanmugalingam is exploring her roots with the newly opened Rambutan in Borough Market. She's travelled the country extensively to research "heritage dishes with an immigrant twist", including, for example, turbot heads with Sodhi broth, lemongrass and pandan leaves. The two-story restaurant will feature a basement bar and artwork from Sri Lankan designers.
Please like, share and comment below and see if we have anything else to inspire your next visit to London.