Looking to see some theatre during your stay in London?
TKTS has you covered with on-the-day deals and advanced tickets available online & in-person in the heart of Leicester Square.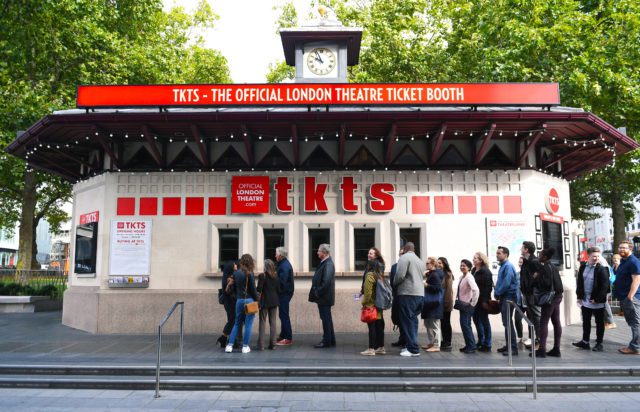 TKTS is THE place to buy your last-minute theatre tickets. Famous for its on-the-day deals, on average you'll have the choice of 30-40 shows to pick from every day and offers can reach well-beyond 50% off.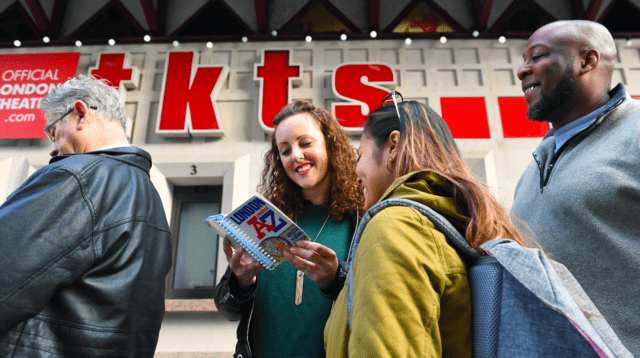 TKTS tickets are now also available to buy online at OfficialLondonTheatre.com/TKTS. That means no more queueing! Plus, whether you're booking in-person or online, we can also help you with your advanced bookings for any upcoming day or show.
Run by Society of London Theatre since 1980, the TKTS booth has been helping theatregoers find shows for their taste and budget for a really long time. Plus, buying your tickets in-person or online means you're also giving back as all profits made are reinvested back into the theatre industry. Talk about a feel-good show!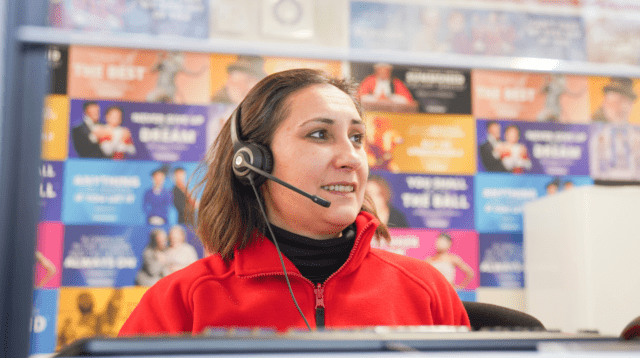 But don't just take our word for it...
"I've always chosen TKTS for reliable, good tickets for Broadway and West End." – Eshantha
"Been a devotee of TKTS for decades. Now I have access without making the trek to Leicester Square which is difficult now that I am old and rickety." – Jo
"If you're a night owl you can get an absolute bargain by getting in there early (just after midnight) for on-the-day TKTS." – Chris
Please like, share and comment below and see if we have anything else to inspire your next visit to London.